TikTok has become a cultural phenomenon, attracting a wide range of users from youngsters to adults. With the growth of TikTok, many users have taken this opportunity seriously and made it a way of creating revenue. So, how did they do it? How to make money on TikTok? TikTok is awash in cash, which can land up in your bank account if you use the platform wisely.
Read our 7 methods on how to make money on TikTok!
7 best ways to make money on TikTok in 2023
Having a large number of TikTok followers or likes does not guarantee a large financial payment. To make money on this platform, you will need to determine a specific plan and stick to it to achieve your goal. So, what strategies can be used to make money on TikTok? Here are the most 7 simple ways, which are:
Become a TikTok influencer
Publish sponsored content
Become a brand ambassador
Sell your product on TikTok Shop
Get connected with influencers
Livestreaming and get donations
Get payout from TikTok's Creator Fund
#1 Become a TikTok influencer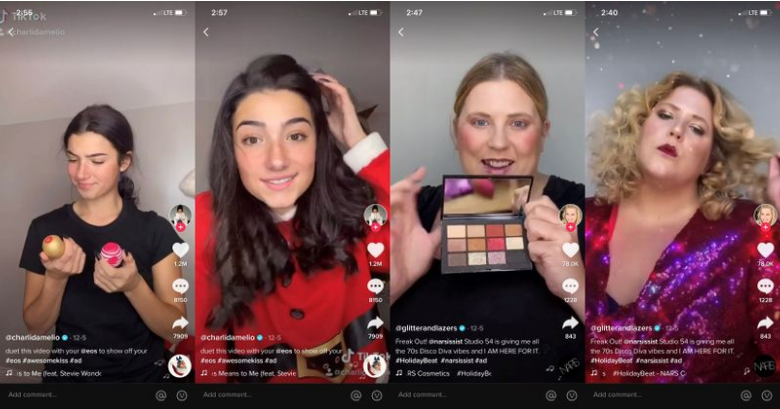 How to do it?
TikTok has helped a lot of unknown creators to be mega stars in just one night, so do not be scared if you haven't made it big on any social media. Some TikTok mega influencers like Charli D'Amelio, Addison Rae, etc… also build their fanbases from scratch. As a result, you'll be able to secure influencer collaborations with businesses that want to connect with your audience.
On the other hand, you don't need to have thousands of followers to work with brands. Normally, brands choose to collaborate with influencers that fit their brand image, budget, and targeted customers instead of focusing only on the number of followers. Therefore, it's a good idea to have a niche or a specific theme for your account to build up loyal audiences. Brands will be able to see right away if you're a good fit for the products and services they'd like you to promote.
A brand will ask you to promote products or services in your TikTok videos as part of an influencer marketing agreement. Money, commissions, or free company goods are the most common forms of payment.
Example of a successful case
Charli D'Amelio, one of the most popular TikTokers, is an influencer for P&G.
#2 Publish brands' sponsored content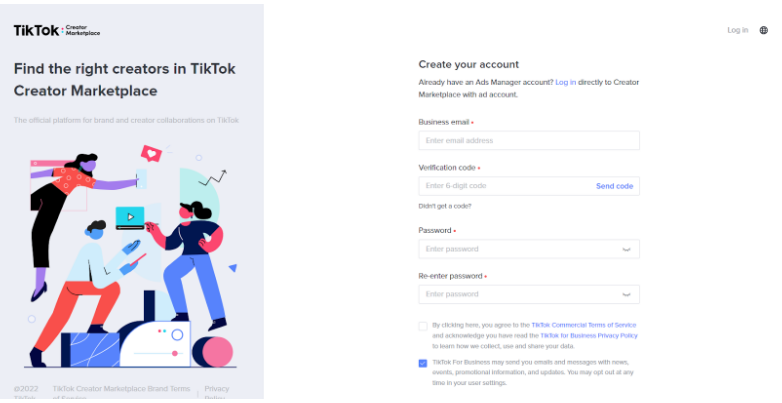 How to do it?
Another way to make money from TikTok is through brand sponsorship or affiliate. This is when companies approach you (or you approach them) about featuring their products in your video or linking to other products and earning a percentage of each sale. Overall, this way can get your fee from brands and commission with a click-through rate.
To begin, work with smaller brands to build your portfolio. Contact local businesses to see if they'd like to be featured on TikTok. It might be a good idea to charge a low fee at first, then gradually increase your fee as you gain recognition as a TikTok creator.
You can apply to join the TikTok Creator Marketplace if you have over 100,000 followers and 100,000 video likes in the last 28 days. This platform helps to connect high-paying brands with creators. So, if you're still a new creator, it's best to concentrate on making creative TikTok videos that you can share with brands in order to gain sponsorship.
Example of a successful case
Content creator – Aileen Christine has received a lot of commercial deals and sponsored posts for her original, fun content.
#3 Become brands' ambassadors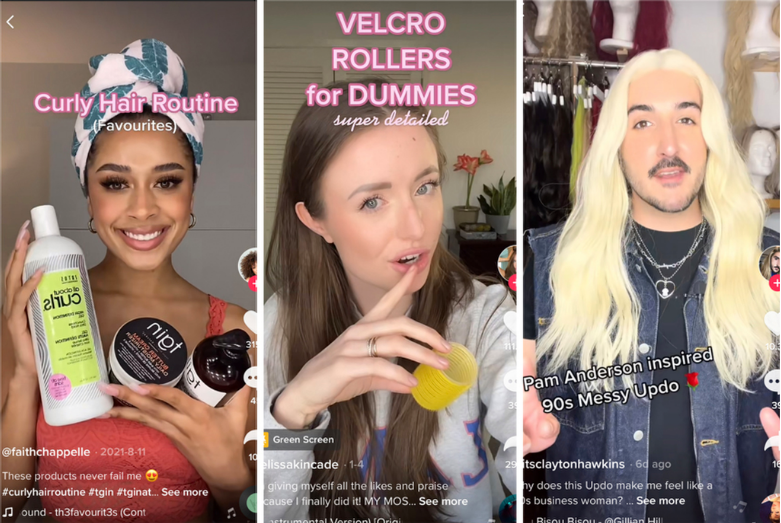 How to do it?
Higher level than sponsorship, we also have acting as a brand ambassador. Brand ambassadors work similarly to sponsored content but in a more long-term commitment rather than a one-time post. As a brand ambassador, you will most likely be compensated and given free merchandise in exchange for a set number of videos each week or month. The more viral your content is, the better your brand ambassador deal becomes.
Look for brands that you like. Ideally, you may select a company that will assist you in expanding your network, receiving goods (that you genuinely want), making money, and having fun. Most companies have dedicated ambassador application pages on their websites, so look around to see if your favorite brands have any attractive programs.
Example of a successful case
Many TikTok content creators like Francessca Farago, Sofia Jamora, etc… work with Pretty Little Thing – a fashion brand as their ambassadors.
#4 Sell your products on TikTok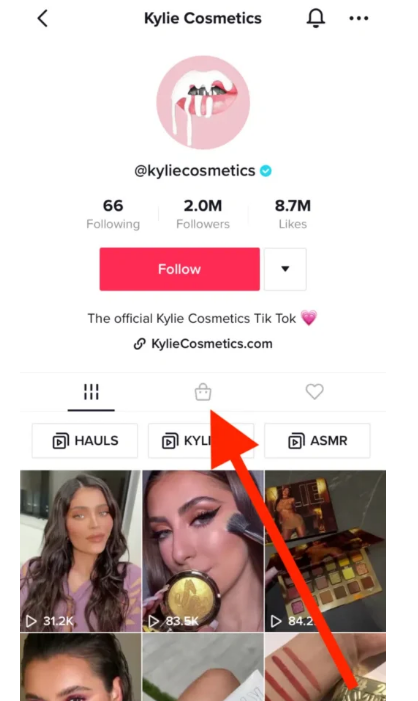 How to do it?
TikTok has recently launched its own e-commerce feature, TikTok Shop, which enables users to directly sell and purchase products within the platform. This eliminates the need to redirect followers to external websites to complete transactions. By integrating TikTok Shop, users can enhance their profiles with a shopping option that showcases their product catalog. Additionally, you can tag your products in organic content to seamlessly guide users to your store.
Learn how to sell on TikTok and mention your products to your target market. Try not to be too commercial, but remember to give your TikTok Shop a mention every now and then.
Example of a successful case
Having operated in Asia and Europe, TikTok Shop has been used by many famous brands like Kitsch, Hero Cosmetics,… as a selling platform to connect directly with customers.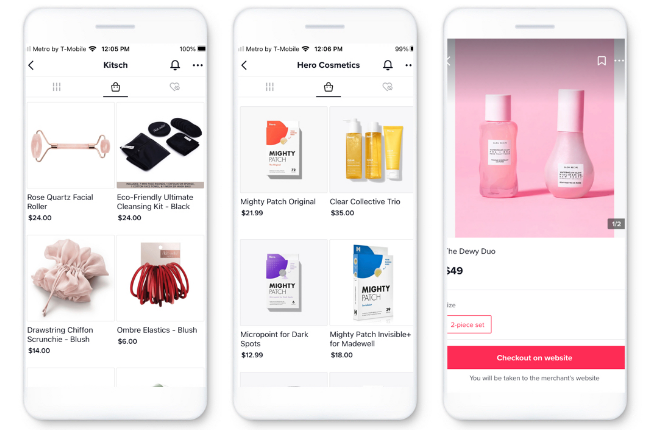 #5 Get connected with influencers
How to do it?
If you are using TikTok as a way to get your brand to interact with customers, this is definitely the most effective way. To generate money on TikTok, you don't need a large following—you can just harness the creative minds that have worked hard to establish dedicated viewers. Collaborate with influencers to promote your TikTok account or items.
A simple shoutout from the right influencer could be the difference between success and failure for your company.
Example of a successful case
Dunkin' was one of the first brands to use TikTok megastar Charli D'Amelio for influencer marketing on the platform and see a 20% sale boost for a cold brew coffee called 'Charli'.
#6 Collect donations through live streaming
How to do it?
TikTok owns a unique feature called TikTok coins. You can gather these coins from your most devoted and loyal followers if you are eligible to live stream. You can then eventually swap them for cash. Create incredible live streams, attract a large audience, and watch the cash flood in.
The only limitation is that live streaming is not available to everyone. TikTok hand-picks users for live streaming, so you'll need a solid account of more than 1,000 followers and be at least 18 years old to receive gift points.
Example of a successful case
Lucy Davis – ASMR content creator on TikTok, earns between $20 to $300 every time going live on TikTok.
#7 Get payout from TikTok's Creator Fund
How to do it?
TikTok announced its new Creator Fund on July 22, 2020, giving $200 million USD to "support those who dream of leveraging their voices and creativity to spark remarkable professions."
The internet ate it up, and a week later, they announced that the fund will grow to $1 billion USD by 2023. So, how do you obtain that enticing creator cash?
Locate in the United States, the United Kingdom, France, Germany, Spain, or Italy
At least 18 years old.
Minimum of 10,000 followers.
Received at least 100,000 video views in the previous 30 days
Have a TikTok account that follows the TikTok Community Guidelines and Terms of Service.
As long as you have TikTok Business, you can apply for the Creator Fund using the app.
Example of a successful case
TikTok creators with over 400k followers, such as @investwithdason, earned $205.70 in a two-week period with 6.3 million views.
Tips on how to make money on TikTok
Learning how to make money on TikTok isn't tricky or complicated. The most important thing to remember is that you need outstanding material that people enjoy, and you must work hard to consistently expand your following.
Be authentic
Be creative
Have fun
Always up for challenges
Understand your audiences
You'll be generating money before you realize it if you approach it with the appropriate mindset, prepared to learn, and just have fun.
After all, all of the above methods have one thing in common: you must know how to create your own TikTok channel. The best part is that once you have a fully functional TikTok channel, you will be able to incorporate multiple methods on TikTok or on many other platforms, such as Facebook or Instagram.
If you are still unsure how to plan a suitable TikTok Marketing Strategy to make money, let us help you! As a TikTok agency, Mega Digital understands how TikTok's algorithm works and uses it as leverage to assist brands in building and developing viral TikTok channels from scratch or executing TikTok Ads campaigns. 
Final word
This article sums up 7 ways for users to make money on TikTok including becoming TikTok influencers or brand ambassadors, publishing brands' sponsored content, selling on TikTok Shop, connecting with influencers, and collecting donations through LIVE, and getting payouts from TikTok. Finding a suitable way for your channel is important or you can upgrade and incorporate many ways as long as you're consistent with it.