The TikTok Collection Ads is a solution for E-commerce helping to drive product discovery and action by attracting your customers' attention in a fast-loading instant experience. Let's learn more about the TikTok Collection Ads in the article below!
What is TikTok Collection Ads?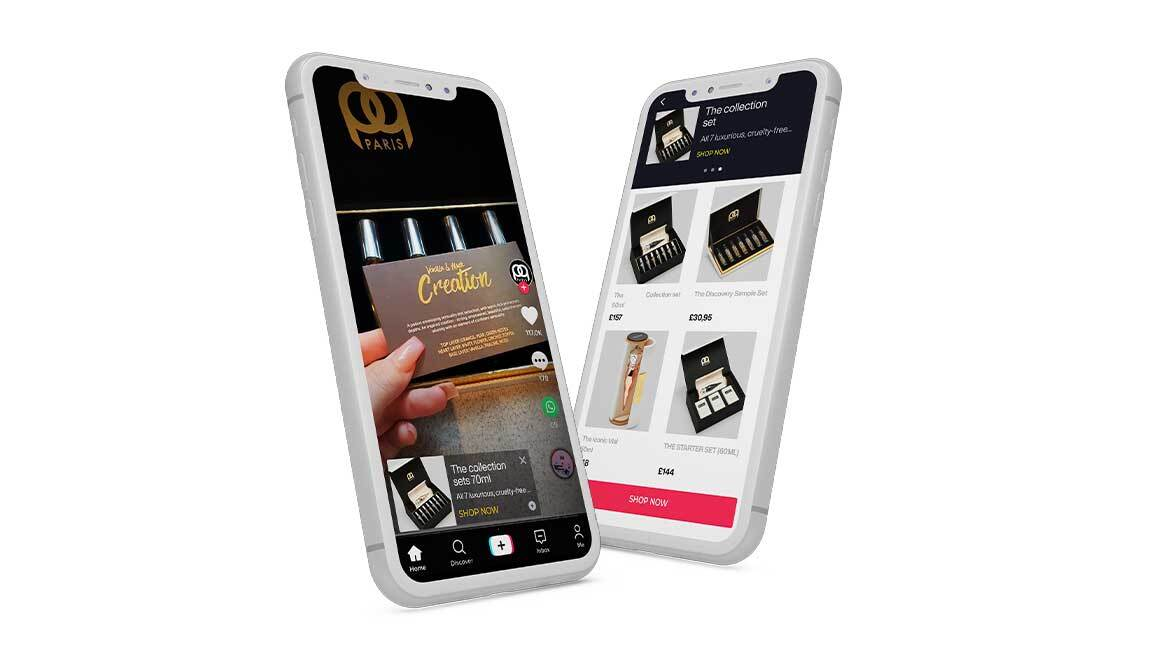 TikTok Collection Ads is a type of ad that allows users to find, discover, and browse products in a full-screen mobile experience on TikTok. Particularly, TikTok users who see this advertising will be transferred to an Instant Gallery Page where they can browse a curated collection of your products.
TikTok Collection Ads create a more fantastic shopping experience than other TikTok ad types. The audience no longer goes through several steps to find products, such as clicking on the landing page, going to the e-commerce shop, etc. Instead, they only need to browse on a fast-loading Instant Gallery Page without leaving the app. TikTok Collection Ads will personalize the products displayed to each audience and give them a seamless shopping experience from product discovery to checkout. 
TikTok Collection Ads specs
Since Collection Ads on TikTok are a type of In-feed ad, you'll need to know the correct specs.
Aspect ratio: 9:16, 1:1, or 16:9.
Resolution: 720 x 1280 px, 640 x 640 px, and 1280 x 720 px.
File format: MP4, MPEG, MOV, or AVI
Length: 5-16 seconds.
Video size: ≦ 500 MB.
How does TikTok Collection Ads work?
When visitors tap an interactive element of your ad, it will take them to an Instant Gallery Page, where they can browse a curated gallery of product cards. Users can browse your product catalog from the Instant Gallery Page before proceeding to your website to complete their purchase journey.
Instant Gallery Page – an outstanding feature of Collection Ads – is a type of experience in which users can view a list of your products directly on TikTok. Users can view videos and images within an Instant Page, swipe through carousels, or click on buttons to explore another destination – all without leaving the TikTok app. Instant Pages are simple to create and personalize for your brand.
Why you should use TikTok Collection Ads?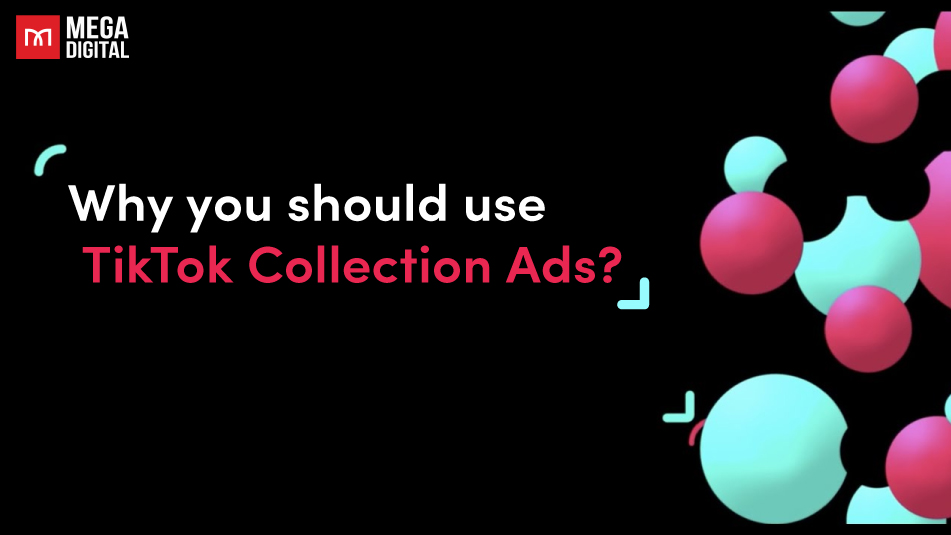 Drive product discovery on mobile
Collection Ads combines the distinct characteristics of a TikTok ad (full screen, vertical, and sound on) with a quick-loading Instant Gallery Page and product recommendation algorithm. That makes it easier for shoppers to find and discover relevant products.
Publish ads featuring relevant products
Collection Ads allow you to provide personalized product recommendations. Different products will appear on your Instant Gallery Page depending on how relevant they are to each visitor. This ability to promote products dynamically will help ensure that the right people see the right products at the right time. This feature will help brands can increase their revenue and profits.
Create an immersive experience
Collection Ads offer a unique and immersive experience. Because the Instant Gallery Page is accessible via the entire in-feed video ad, your customers will never have to wait for a mobile landing page to load before beginning their purchase journey. The buying journey will be shortened, leading to the rate of abandoned carts will decrease.
Success TikTok Collection Ads example – MAKE UP FOR EVER
As you can see on TikTok, brands never utilize only the TikTok Collection Ads but integrate them with other ads such as In-Feed Ads. The case of the brand MAKE UP FOR EVER below will show you the best visualization.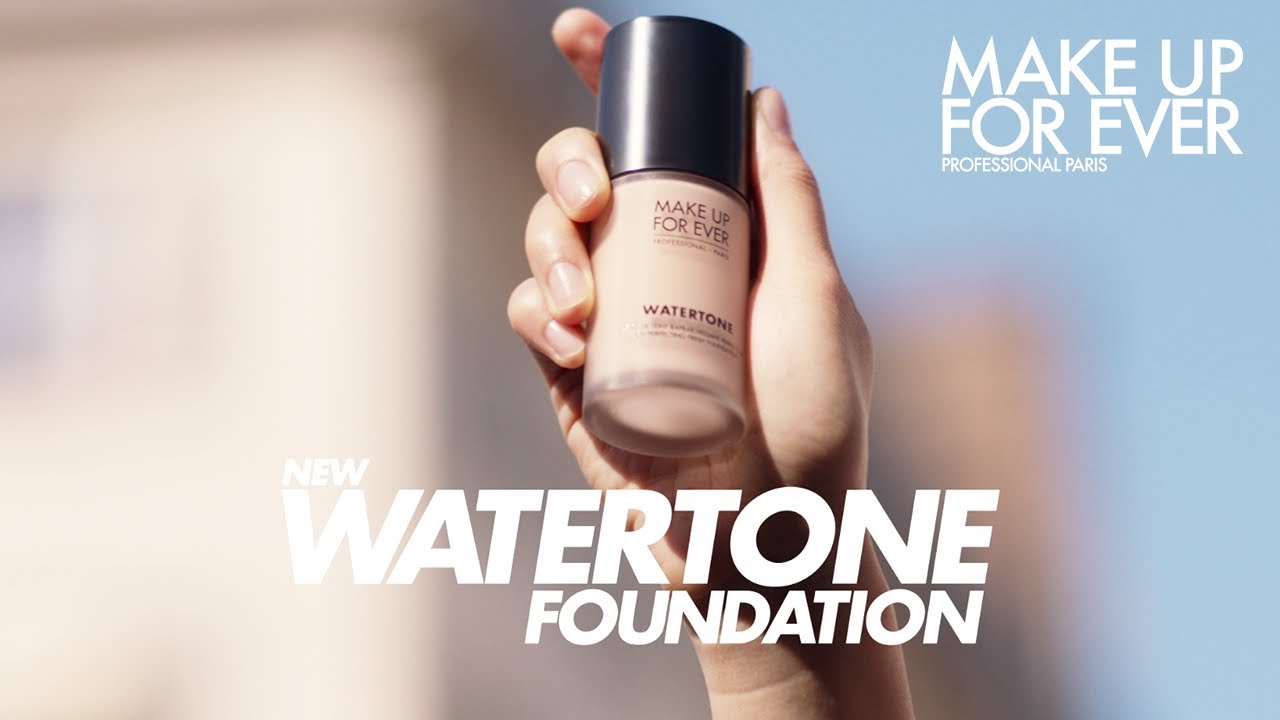 The objective
MAKE UP FOR EVER has been creating professional-quality makeup since 1984. Famous for its innovative approach, MAKE UP FOR EVER chose TikTok to launch its latest foundation, WATERTONE, and collaborated with Creators to co-create impactful media content.
The solution
MAKE UP FOR EVER campaign was divided into two stages: Awareness and Conversions
Awareness stage: Working with French Creators to produce native-feel content, the brand boosted their videos to run as In-Feed Ads. This ad, which appears full-screen and with sound on, is loud, proud, and impossible to miss.
Conversions stage: Deployed TikTok latest eCommerce ad solution – Collection Ads. This ad type will display product tiles over ads and allow users to click through to an Instant Gallery Page. Brands can curate shoppable content for the TikTok community without asking users to leave the app.
The result
Generated more than 11M impressions and 10M video views across France.
Collection Ads helped the MAKE UP FOR EVER campaign secure the brand a 94% increase in CVR and a 51% decrease in CPA.
How to create Collection Ads?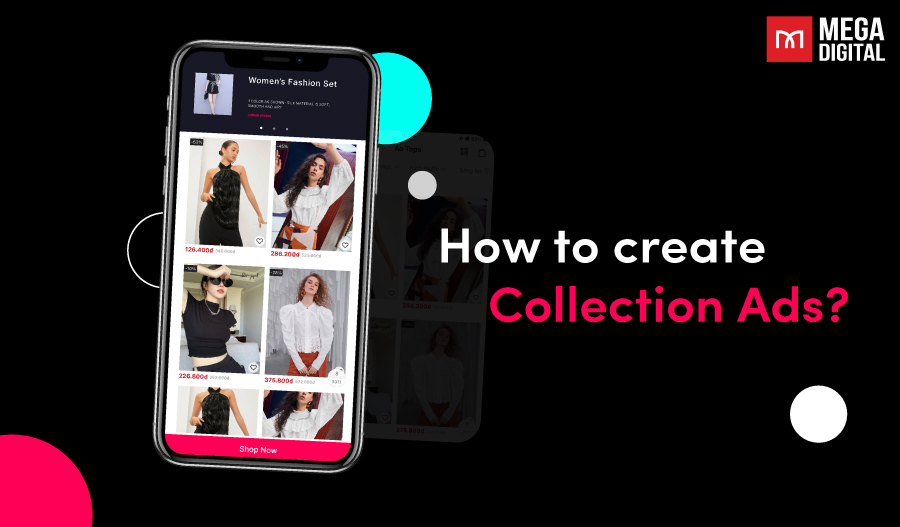 Before getting started, you should prepare meticulous product information, especially high-resolution images. There are 2 main steps to creating Collection Ads:
Set up your Catalog
Create Collection Ads
Set up your Catalog
A catalog is a TikTok Ads Manager feature that allows you to manage basic product information such as descriptions, images, product videos, links, sizes, availability, and more. You can use the data in your catalog to create a variety of dynamic ads that provide personalized product recommendations to your target audience. You can import products from your catalog directly to your Instant Gallery Page when creating Collection Ads.
When creating a new category in the TikTok Ad Manager, you can choose to either automatically enter product information (when there are 10+ product codes) or manually enter each product (when the number of products is limited to <10).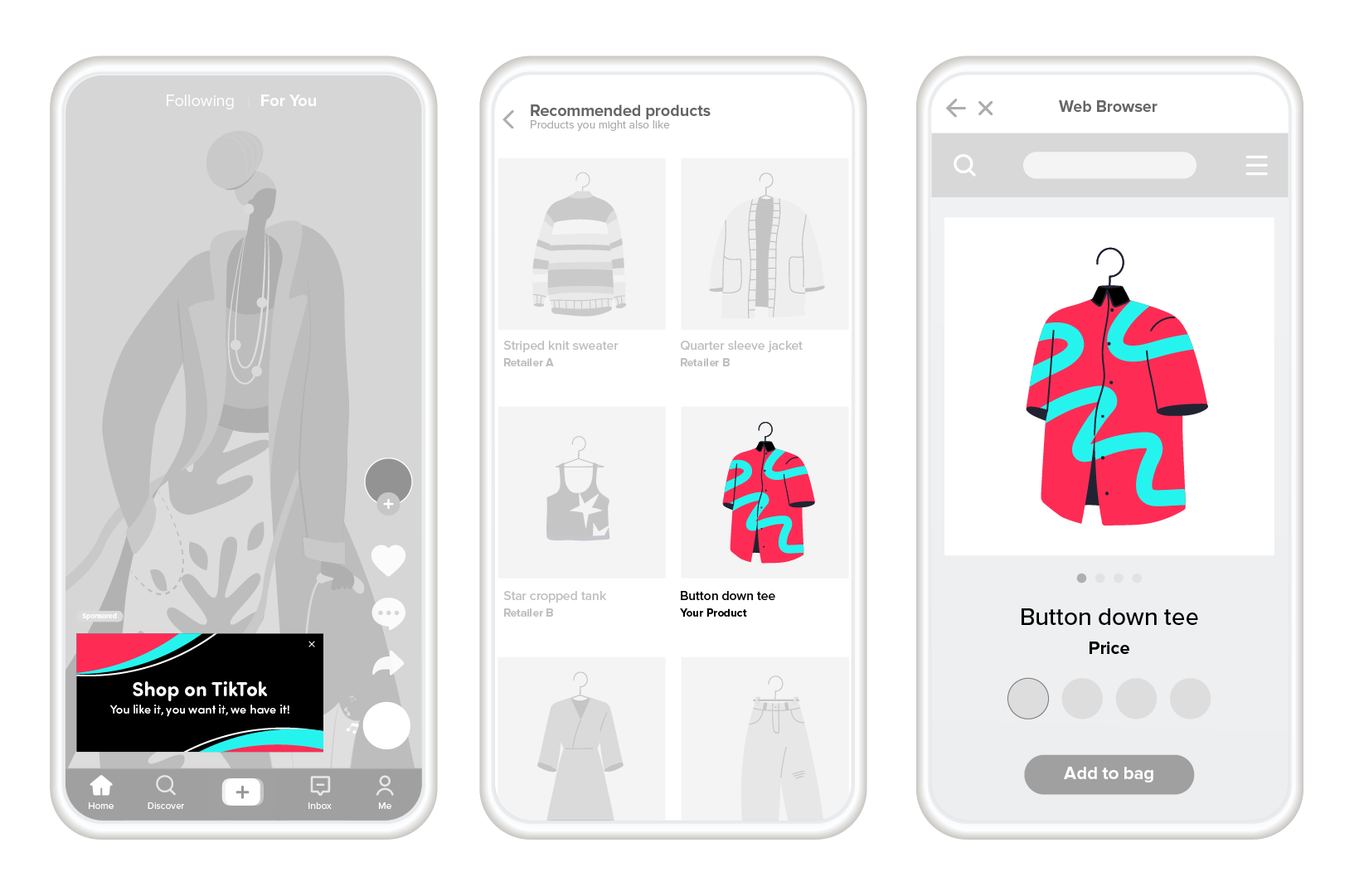 Set up Catalog is a process including Create Catalog > Add product > Manage Catalog. Follow our instructions below:
Click Catalogs under the Asset tab.
Include basic information such as Catalog name, Business Center account, Industry and etc. Then click Create.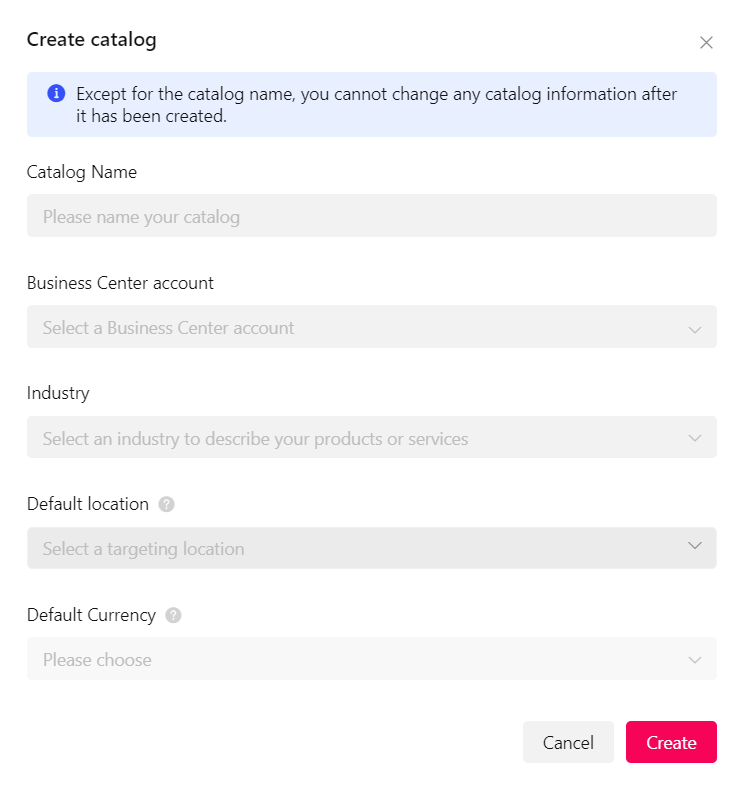 Add product to your Catalog. There are 4 approaches in this section:
Manually add product
Data feed schedule
Upload file
Import from Google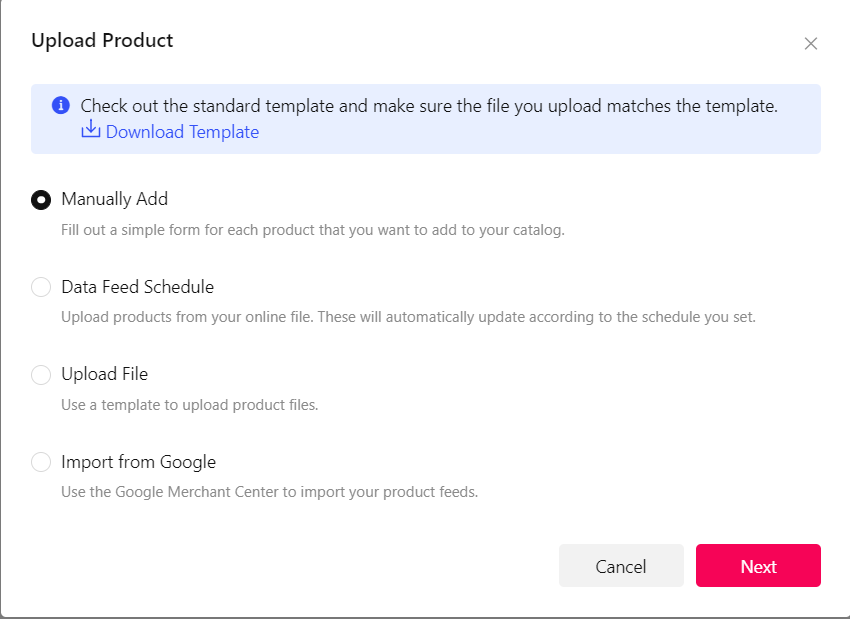 Manage your Catalog in 5 easy ways:
Manage & Add Products
Create Product Sets
Setup Catalog Rules
Connect Event Sources
Create Video Packages
Create Collection Ads
The process of publishing collections ads can be divided into two steps:
Step 1: Set up the campaign: This involves setting up a campaign and ad group with the required parameters so that you can create Collections Ads.
Step 2: Build a gallery page: You'll need to create an Instant Gallery Page that features products you want to promote in your Collection Ads.
Step 1: Set up the campaign
Follow the Instruction below:
At the Campaign level, choose an Advertising Objective supported by Collection Ads: Traffic or Conversions.
Please note that Traffic and Conversions are fully supported. Reach and Video Views are only available by allowlist.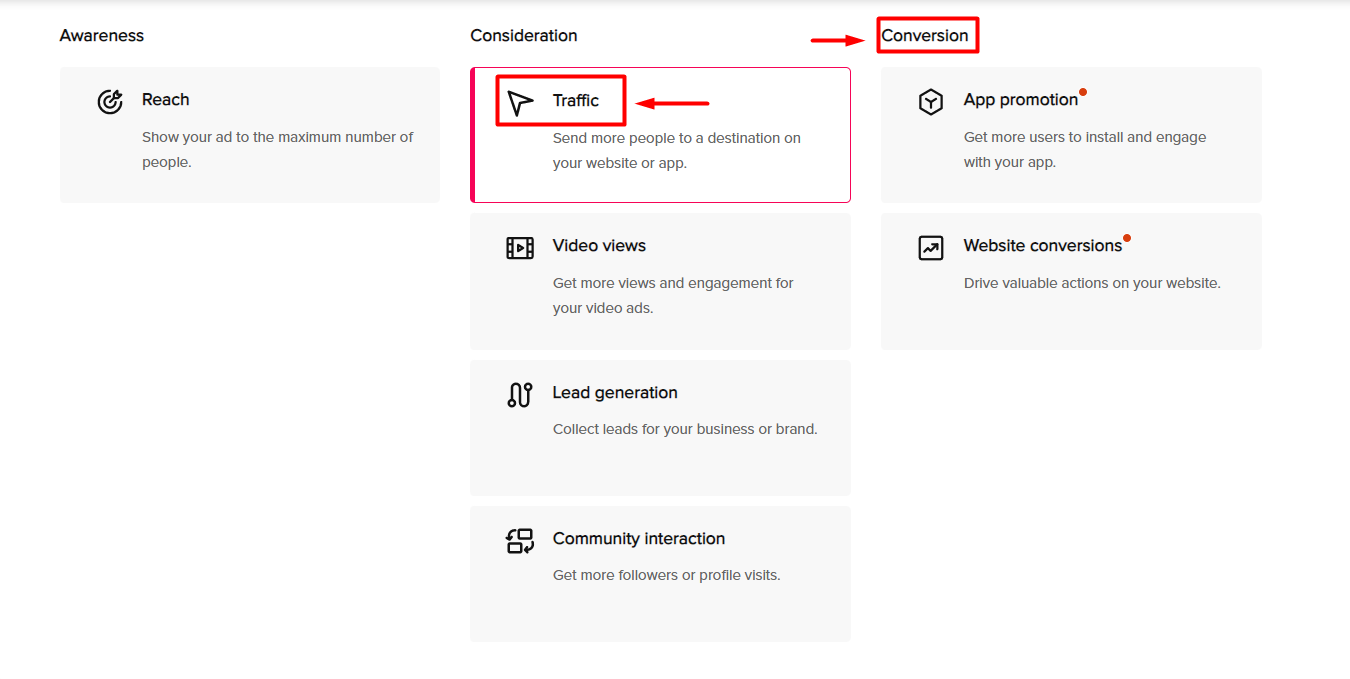 At the Ad Group level:
Choose Website as your Promotion Type > choose a TikTok Pixel > select Optimization event.
Ensure that the Ad Group's Location is the same as your catalog.
Set up your Ad Group as needed.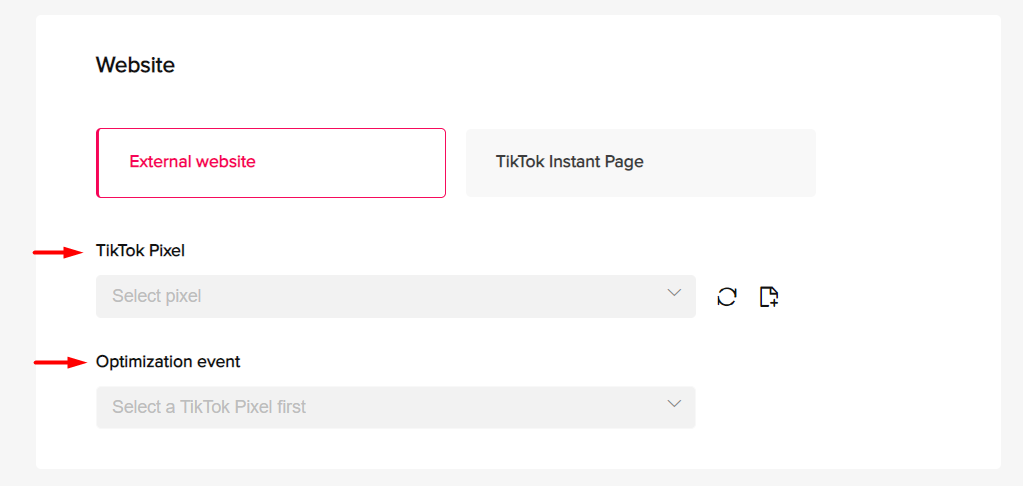 Under Ad setup:
Choose Recommended Combination as your Ad Format and Collection Ads as the Attachment Experience.
Enter your ad details.
Click Create Instant Experience to open the Instant Gallery Page Editor and configure your Instant Gallery Page.
Step 2: Build an Instant Gallery Page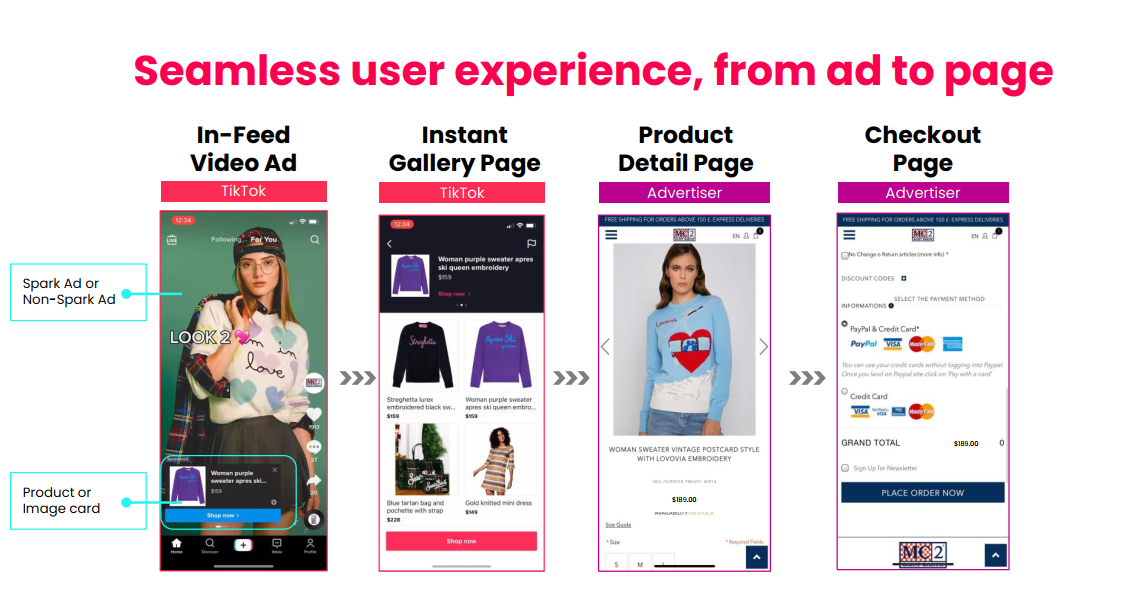 TikTok Instant Gallery Page is a lightweight native app landing page that loads 11 times faster than standard mobile pages. The first step in creating your gallery is to add products to it. There are two ways to do this:
Select from Catalog: This allows you to make a gallery of the products in your catalogs. You should import your products from a catalog, as this will allow you to dynamically display the order of your products based on how they rank for each visitor.
Manually add the product: Directly on the Instant Gallery Page Editor, you can enter information about the products you want to promote.
Note: Every product you add to your Instant Gallery page must go through the ads review process. You can check the product approval results on the Catalog page. The product won't be shown in your Collection Ads/Instant Gallery Page if it doesn't pass.
CONCLUSION
TikTok Collection Ads provide users with a seamless shopping experience, from viewing the ad to completing the payment. With this advantage, businesses will reduce the rate of users exiting the shopping journey and increase revenue. Currently, Collection Ads are only available for TikTok Agency accounts. Therefore, you must contact TikTok partners like Mega Digital to get a Tik Tok ad agency account for rent or experience our TikTok advertising service.