DeepLink TikTok is the most optimal method for brands, businesses, or individuals to run ads for e-commerce platforms. It will keep customers on the shopping journey with a "one-touch" experience straight to the e-commerce store. Join Mega Digital to learn more about Deep link TikTok and how it reaches users!
What is DeepLink TikTok?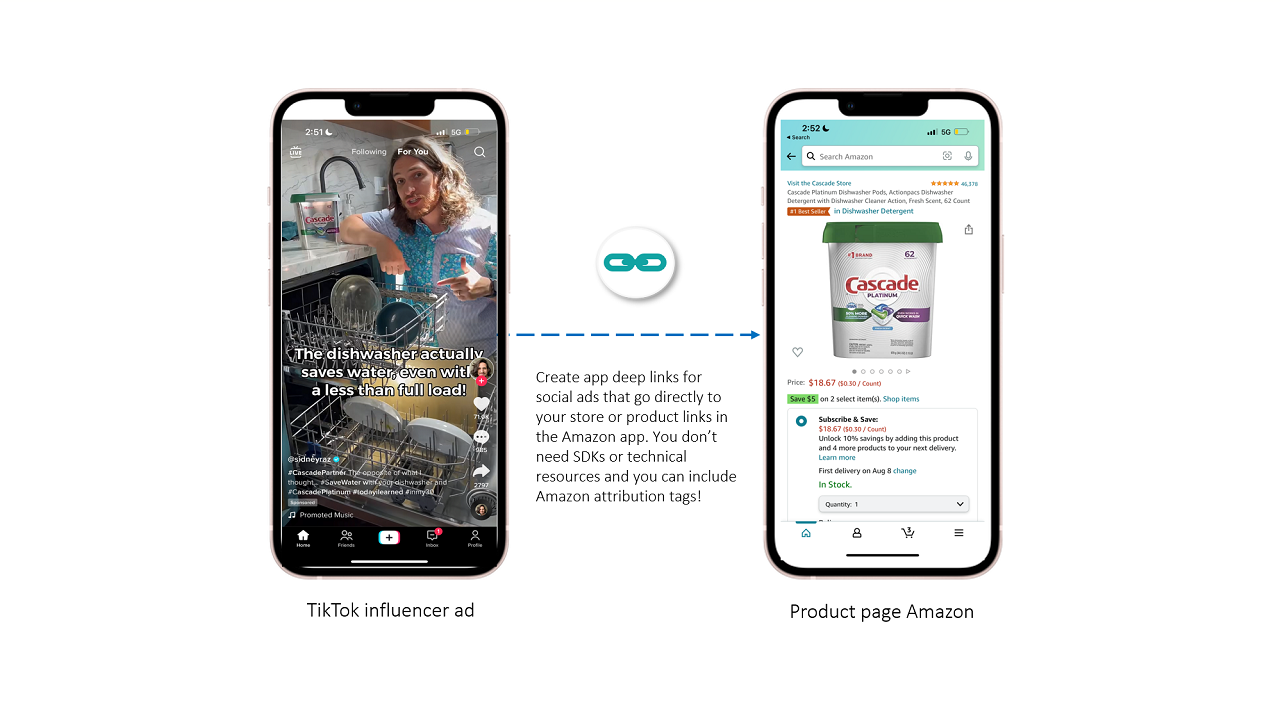 Deep link TikTok is an ad type that uses embedded links to send users straight to the in-app location, mostly seen with product pages in e-commerce stores. This method saves customers a lot of time while providing them with a seamless shopping experience, reducing bounce rates, and maximizing ad performances.
Example: shopeevn://home?navRoute=eyJwYXRoc
We may often encounter three types of links on TikTok, which are:
Normal link: The link displayed in the browser's address bar, such as 'www.google.com.' Normal links will be highly inconvenient for customers who use their phones when accessing the link because it will lead to the login homepage before taking customers to the product page.
Universal link – the 'two-touch' type of link. You will need another step to click "Open" to access the product pages. Universal links often appear in TikTok's affiliate program.
Deep link – the 'one-touch' type of link. Customers only need to click on the ad once to access the landing page showing the product without going through any other steps.
>>> Read More: Top 10 TikTok Ad Types you need to know in 2023
Why should you DeepLink TikTok?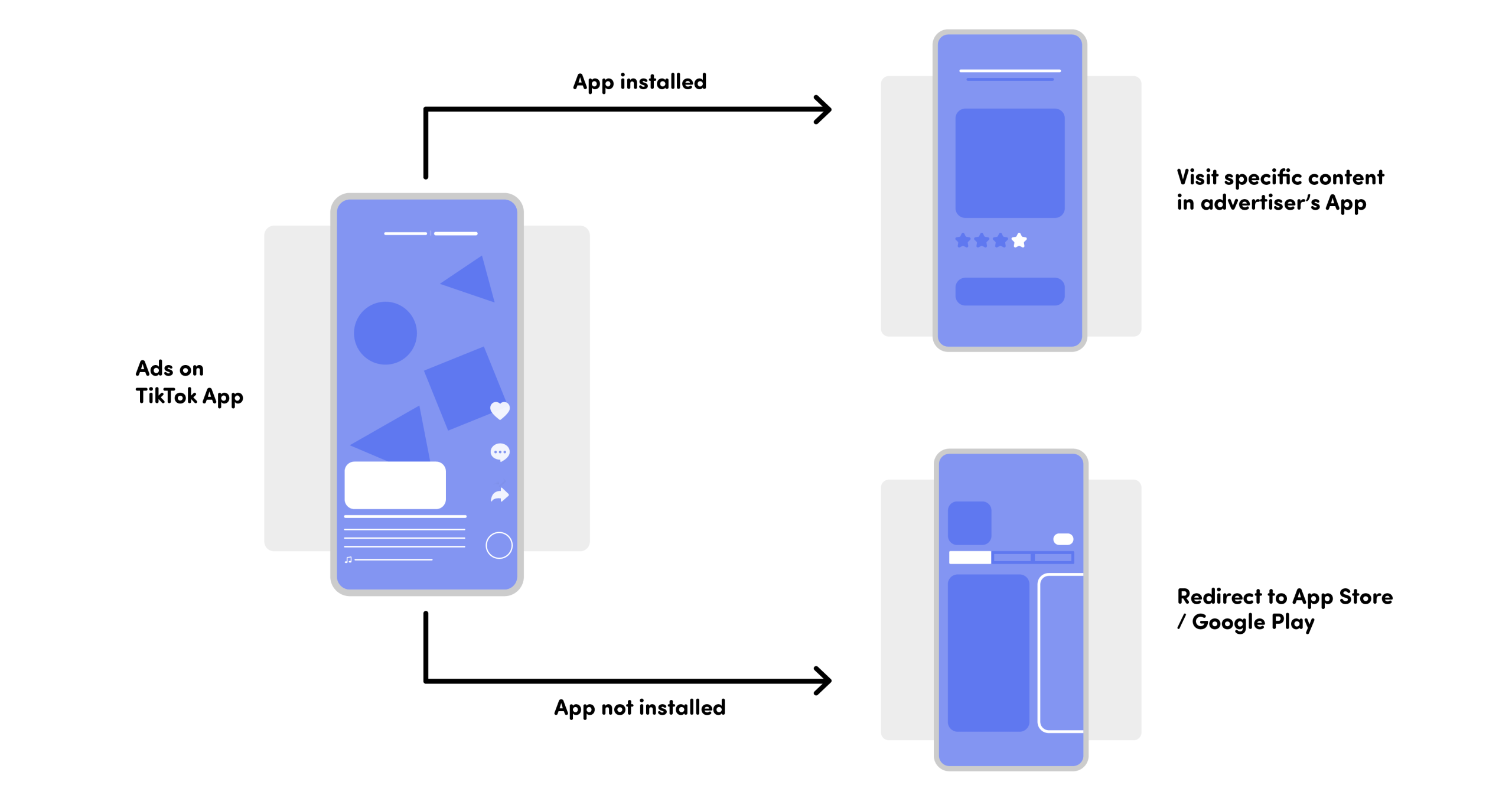 For sellers who want to attract TikTok users to their e-commerce sites, the DeepLink ad is the perfect solution to lead customers straight to product pages on your landing pages or website. With its advantage, DeepLink TikTok can:
Shorten the buying journey of users with e-commerce sites.
Improve customer engagement and retention rates.
Boost your marketing, target the right customers and upsell, improving ROI.
How DeepLink TikTok Ads Work?
As mentioned above, the DeepLink TikTok ad operation is straightforward.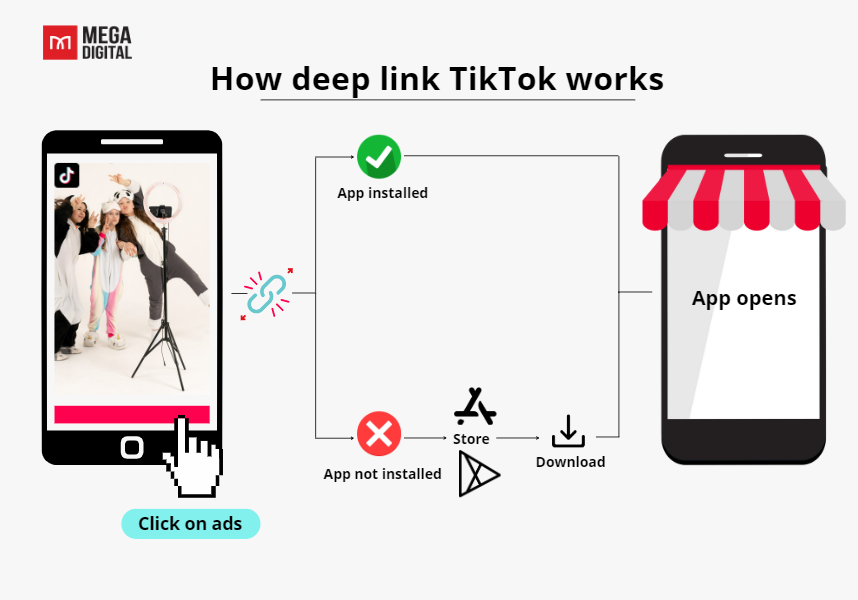 What you need to set up DeepLink on TikTok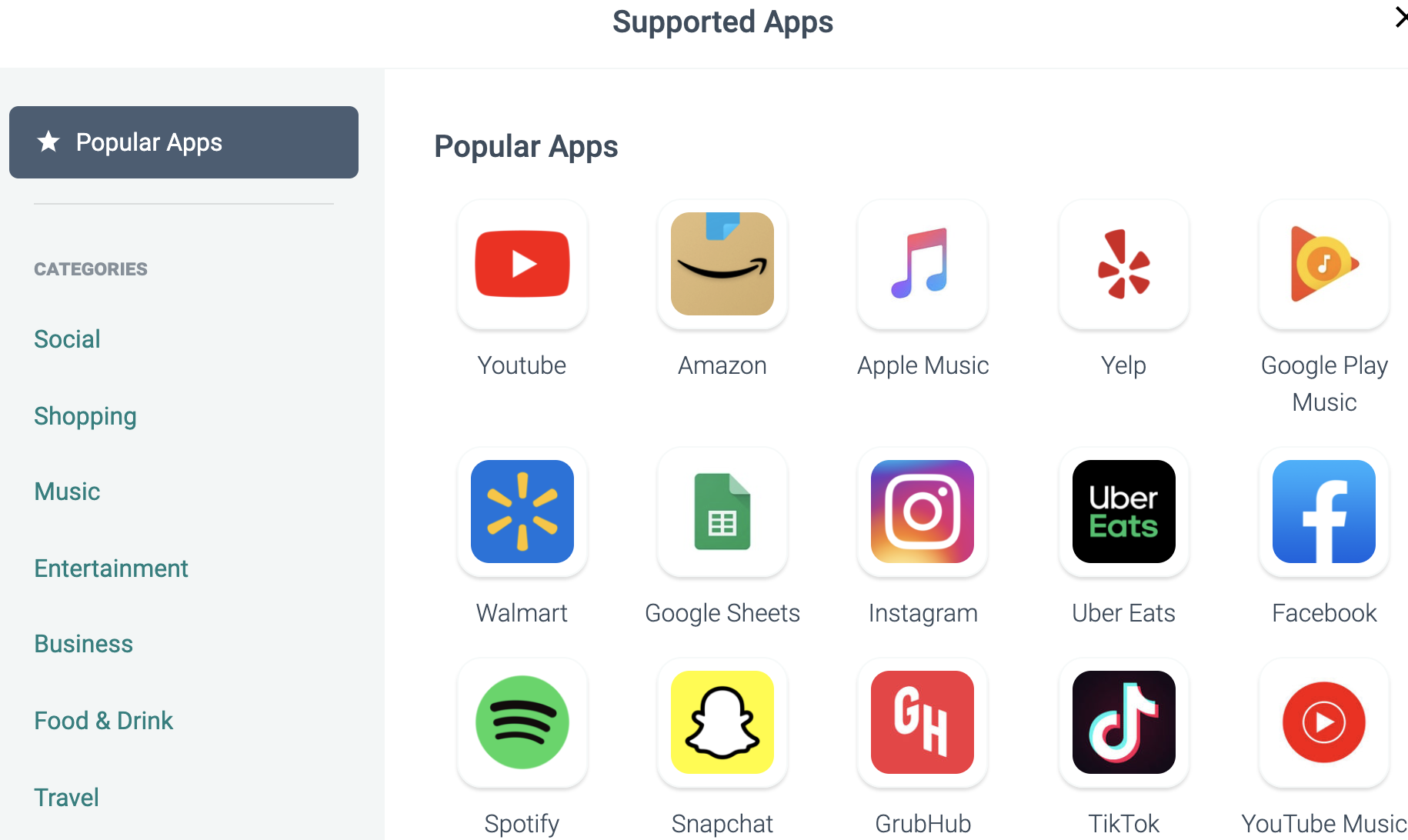 To set up a TikTok advertising campaign that uses Deep link, you will need the following:
Whitelist account: Deeplink Ad is only accessible to those who own a whitelist ad account and use other functions like display cards, gift codes, etc. Advertisers should contact TikTok Agency – Mega Digital for the use of the agency accounts that have been whitelisted.
Deep link: You can get this link by requesting with your agency partner or the e-commerce platforms.
Video Ads: Content that is engaging and interesting can attract viewers' attention to the new product. It would be best if you considered some of the best TikTok ad examples to find ideas for your ad creatives.
How to set up DeepLink TikTok?

The process of setting up Deep link TikTok ads is straightforward. You need to follow the instructions below:
Step 1: Get the deep link for the platform where you want to lead your customers. You can order from agency partners or directly contact e-commerce customer service.
Step 2: Add the deep link on ad creatives. You start setting ad campaigns like usual till the Text & Link part. Then, you can paste the deep link right after the URL.
Final Word
With the development of the e-commerce platforms, DeepLink TikTok ads will be highly suitable for businesses and brands that want to direct TikTok audiences to other pages in their biosystems. However, to run DeepLink ads, you must own a TikTok agency account that has been whitelisted from TikTok Agency – Mega Digital!
Contact us to get your TikTok Agency account right away!