No longer confined to being a space for entertainment and creativity, TikTok now boasts the potential to revolutionize how sellers connect with a fresh influx of customers. This shift represents a fusion of social interaction and seamless shopping experiences, a game-changer in how products are showcased, discovered, and sold to an enthusiastic and vast audience. With the introduction of TikTok Shop in 2021, the platform officially opened its doors to vibrant commercial activity. If leveraged properly, the revenue potential from doing business on this channel can far surpass anyone's expectations. For those new to the game and unsure about how to sell on TikTok, Mega Digital is here to provide a detailed guide in this article.
5 benefits of selling on TikTok
Intergration of TikTok Shop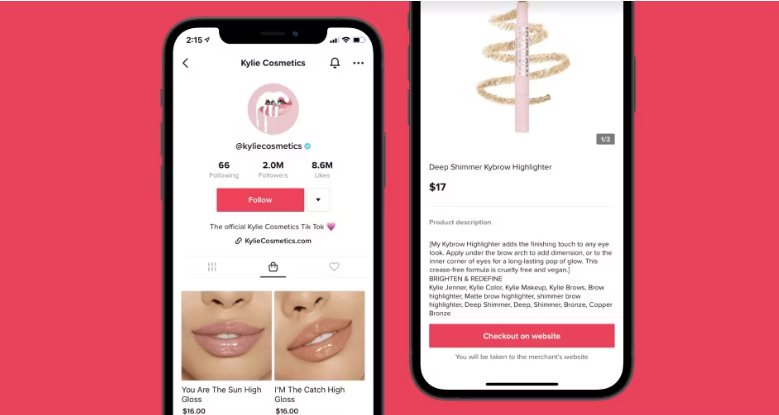 From the start of 2021, TikTok Shop has emerged as a direct e-commerce hub for sellers, offering a streamlined pathway to reach and engage a vast audience. TikTok, boasting over 1.1 billion monthly active users, has transitioned from a conventional social media platform to a dynamic e-commerce marketplace.
Moreover, the engagement levels on TikTok are strikingly high, with users spending an average of around 52 minutes per day on the platform. This engagement is not limited to a specific demographic; TikTok appeals to a diverse audience, including age groups from teenagers to adults. With such an engaged and diverse user base, TikTok Shop has become an attractive avenue for sellers aiming to promote and sell their products.
In terms of marketing effectiveness, TikTok has shown promising results. For instance, in a study conducted by TikTok for Business, it was found that the platform drove a 117% increase in ad recall and a 30% increase in purchase intent compared to industry benchmarks. These statistics highlight the immense potential TikTok Shop holds for sellers, making it a compelling choice for e-commerce ventures looking to maximize their reach and impact.
Recently introduced in the US market, TikTok Shop has already showcased remarkable success and adoption, following a trend observed in the UK and various Asian countries, including Malaysia, Vietnam, and the Philippines. The platform's expansion into the US, a significant market with diverse consumer preferences, further solidifies its position as a global e-commerce player.
A huge number of active users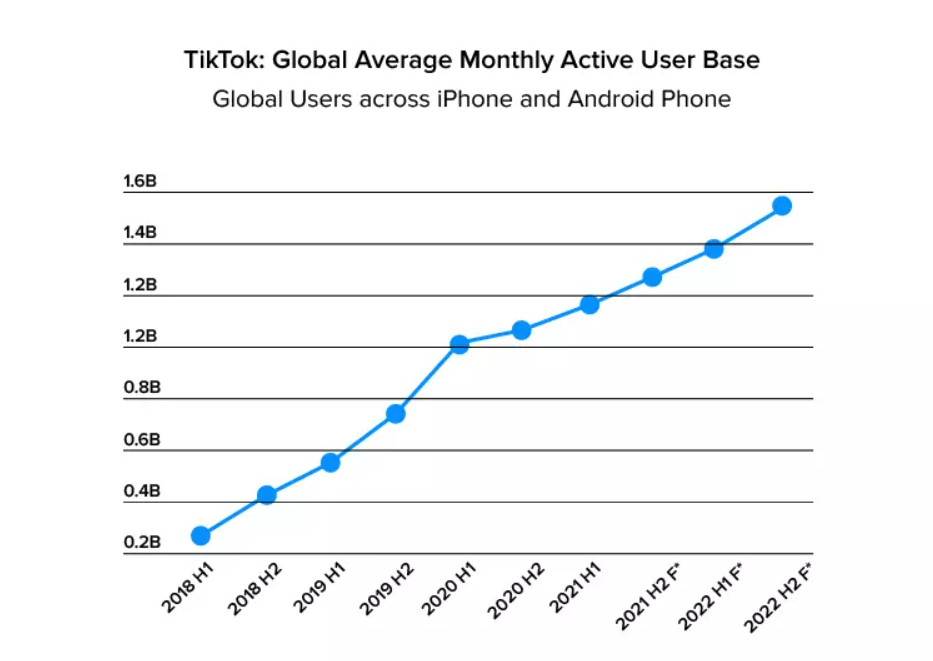 With a huge number of active users all over the world, TikTok is like a cultural center. Most trends, whether in fashion, music, food, movies, or anything else, begin on the app before spreading elsewhere. TikTok has approximately 1 billion monthly active users, equating to 20% of all internet users globally and one-eighth of the global population. This has knocked out every other social media in two years of launching. In other words, if you have a cutting-edge product or simply something that you believe will garner some attention, TikTok is an excellent location to get your foot in the door.
Affordable amount of budget
The TikTok algorithm gives users the chance to explore every corner of TikTok with lower budgeting than any other social media. Creative, simple, and funny content is what TikTok users enjoy. So you don't need a large budget or staff to build a name for yourself on TikTok. The app truly values democracy in content, frequently elevating videos to the For You Page.
A creative way to build trust
Community building on TikTok is a powerful tool for fostering customer loyalty and trust. The platform offers an ideal space for brands to create a sense of community by engaging with users, encouraging discussions, and fostering a sense of belonging among the audience. Through interactive content, challenges, and user participation, brands can establish a community that not only supports the brand but also becomes advocates, ultimately boosting brand loyalty and credibility. This sense of community often leads to increased engagement and a more dedicated customer base.
Innovative Ad Formats
TikTok offers a dynamic range of options like In-Feed Ads, Dynamic Showcase Ads, Catalog Listing ads, Video Shopping Ads, etc. These formats provide an avenue for sellers to craft captivating ad campaigns that resonate with the TikTok community. This diversity in ad formats enables sellers to experiment and find the most effective strategies to grab their audience's attention and drive conversions. To know which ad format is suitable for your campaign and how to set them up, check out our 11 TikTok Types of Ads right here!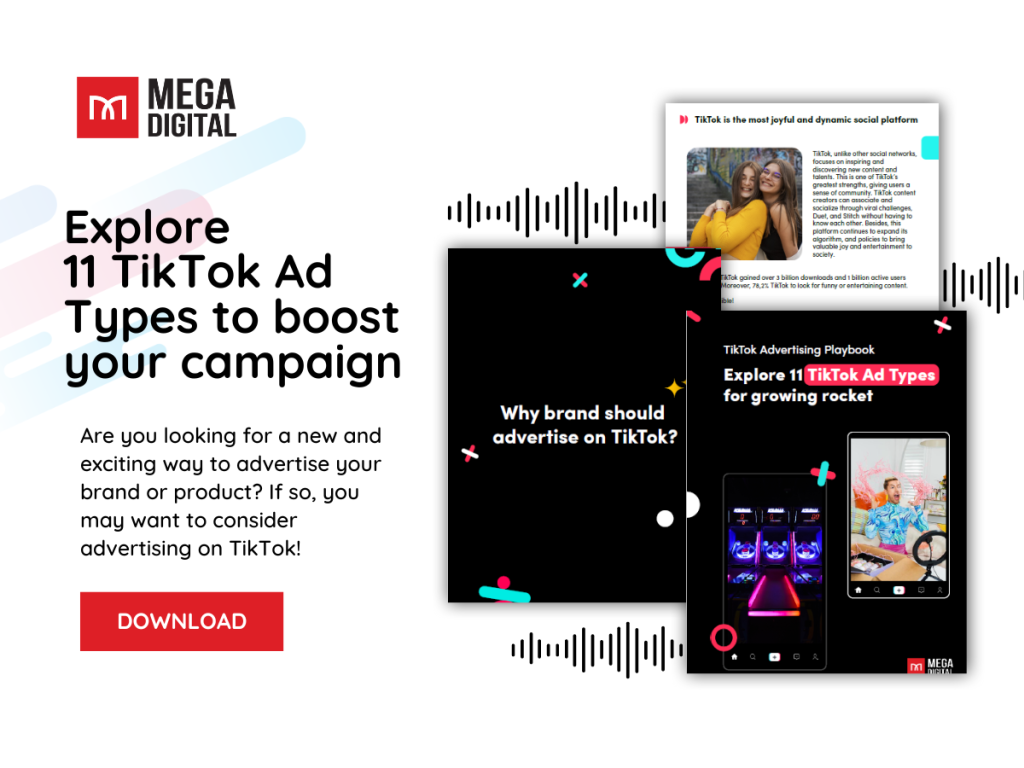 How to sell products on TikTok
Even prior to TikTok Shop's launch, users could indirectly sell products with their pinned website or affiliate link. However, with the introduction of TikTok Shop, viewers can now seamlessly purchase items they encounter in your videos without needing to exit the app.
These 6 steps below will help you to market your products more effectively on TikTok.
1. Optimize your profile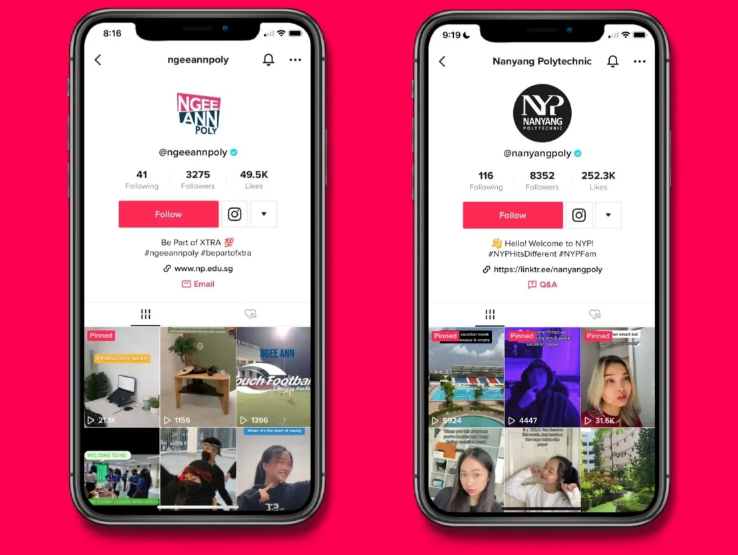 After creating your account, you must customize your profile before selling. You can also integrate your website, email address, and social media accounts with a business account. Here are a few things you need to remember when creating your profile:
Define your brand: Your TikTok bio introduces your brand to your target audience. Keep it brief and to the point. Describe your brand and what you do in a few words. You can boost your TikTok searchability by using your phrase or keywords.
Switch to Business account: With a Personal account, you need to have at least 1000 followers to pin the website's link on your bio. However, if you want to maximize your selling potential from the start, switching to a TikTok Business account will give you more opportunities to get verified, open a TikTok Shop, or mark your identification with a website, or social media.
Include CTA (call to action): CTAs can alter because this section allows you to tell your audience what to do next. You can refer them to your shop or blog, offer discount vouchers, or invite them to your hashtag challenge.
2. Connect Your TikTok Account to Your Shop
Once your profile is updated, you're all set to start listing your products and connect your business sites to your TikTok account. There are two integration options available: the first involves a complete retail experience within the app, while the second allows the final transaction to occur on your external website. This flexibility enables you to choose the approach that aligns best with your business strategy and customer preferences.
For Shopify and WooCommerce platforms, TikTok offers convenient plugins that seamlessly integrate and sync with your existing product lists. These plugins streamline the process, enabling you to showcase and promote your products directly to the vast TikTok audience, expanding your reach and potential customer base effortlessly. What's noteworthy is that this integration enables sellers to advertise products without the necessity of starting sales on TikTok Shop, offering flexibility and widened advertising avenues.
>>> Read more: The Advantages of Embracing TikTok Ecommerce to your Businesses
3. Connect to TikTok Shop
TikTok Shop is the place where you can edit your profile to include a product catalog and add shoppable tags to your live stream videos; it's also where you can sell directly from TikTok. With TikTok Shop, you need to be over 18 and have at least 1,000 followers to get access or use a Business account as per se.
How to sell on TikTok Shop? You can start by joining TikTok Shop via the Seller Center and finish the registration process, which involves the following steps:
Basic personal information
Your store's business details
Documents for verification (such as business registration information)
Before authenticating your account, TikTok will check your application.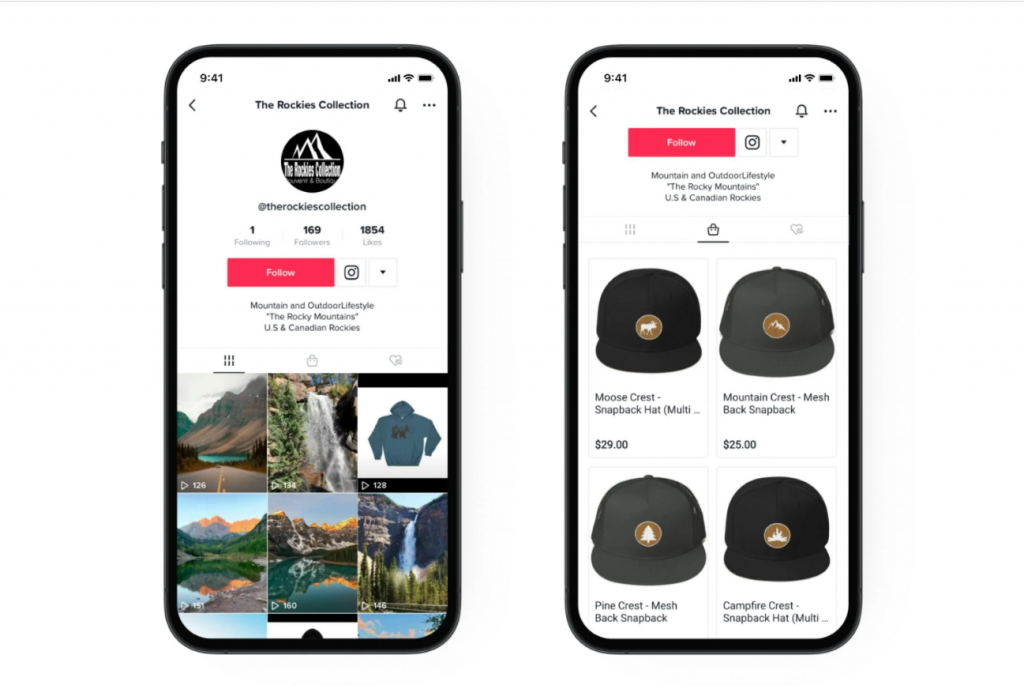 So, how to add products to TikTok Shop? When adding a product to your TikTok catalog, you must include the following information:
A precise and succinct product title
A product description that is well-written
The product class
a brand's name
Images and videos of high-quality
Details on "what's in the box"
Dimensions and weight of the package
Features that sell (such as size, color, and pattern)
Product cost
Now, you can sell your product directly on TikTok with charging and shipping functions like Shopify, Shopee, or Amazon.
>>> Learn More: How to Set up TikTok Shop for Maximum Profit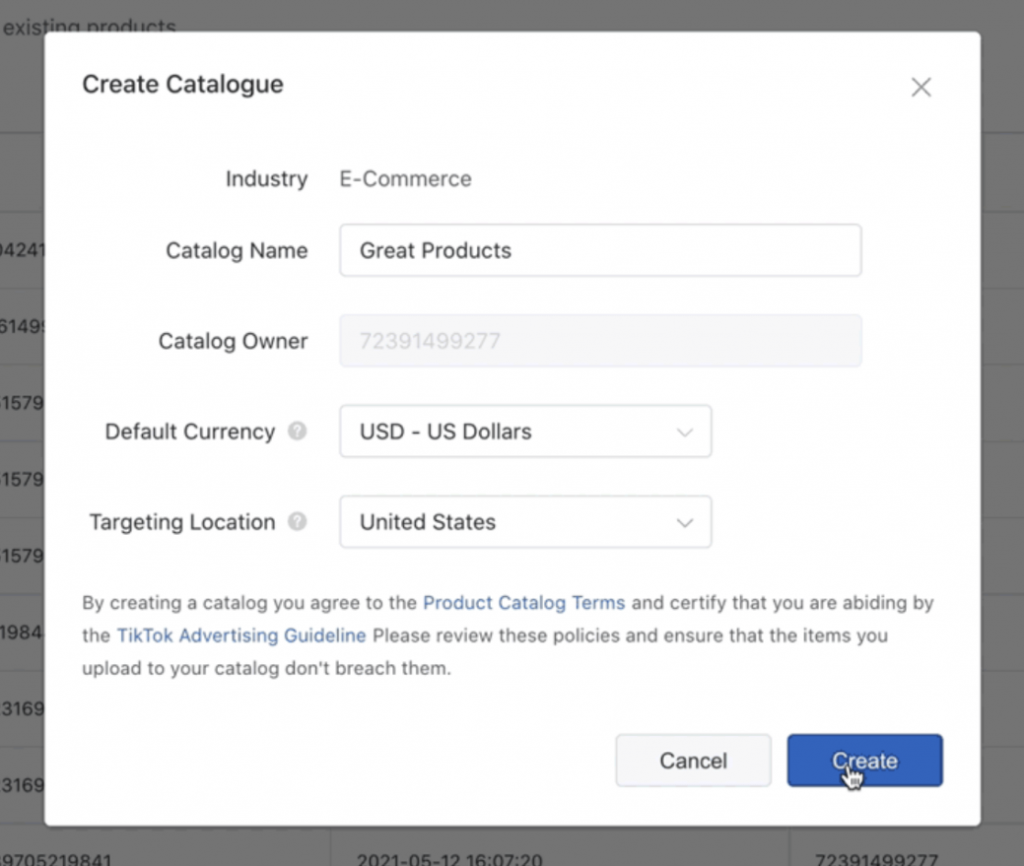 4. Choose trending products to sell on TikTok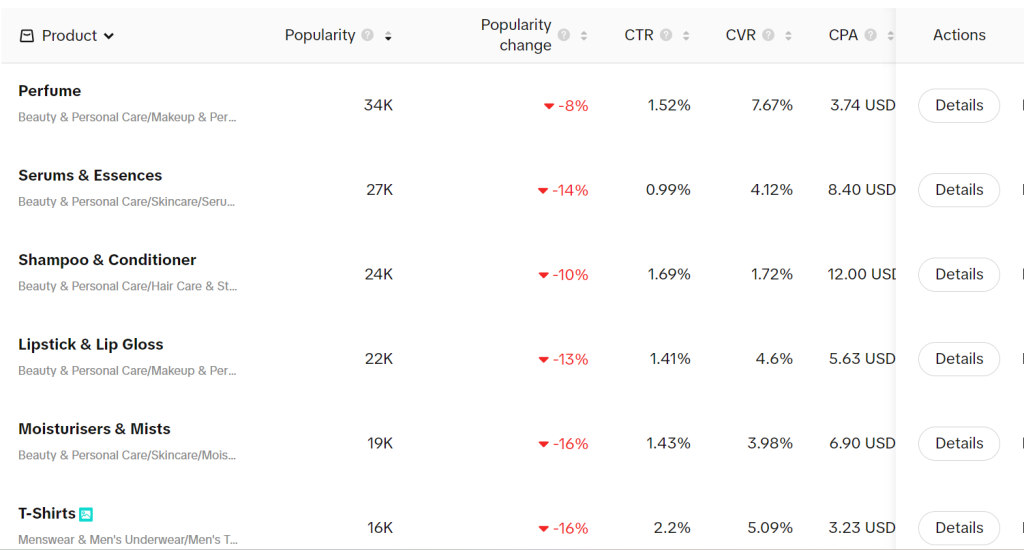 Selecting trending products is a critical step in boosting your sales on TikTok. Keep an eye on the latest trends, popular hashtags, and emerging viral challenges within the TikTok community. These trends often point to what's in demand.
Additionally, you can use tools like Google Trends, social media insights, or e-commerce trend platforms to identify products gaining traction. Opt for items that resonate with your target audience and align with your brand. Trending products have a higher likelihood of capturing attention and driving sales, especially during peak seasons like Black Friday, Christmas or festive holidays. Stay agile and adapt your product selection strategy to capitalize on changing trends.
>>> Read more: Top 30+ winning TikTok dropshipping products in 2023
5. Start creating your videos
Kick off your TikTok sales journey by crafting compelling videos. Engage your audience, showcase your products creatively, and convey your brand's unique personality. Use trending sounds, challenges, and effects to grab attention and make your content stand out in TikTok's diverse ecosystem. Remember, the more captivating your videos are, the better your chances of driving sales and garnering a loyal customer base.
Even though the purpose is to advertise your product and increase sales, avoid seeming overly sales. TikTok consumers can see right through this and will most likely skip your video. Instead, try to keep the user involved so they will want to replay your movie and share it with their friends. The more views your video receives, the more likely TikTok will feature it on other users' For You pages.
>>> Read more: Unfold the top 11 TikTok Video Ideas to captivate your audience
6. Run an optimal ad campaign
TikTok offers diverse ad formats tailored to different marketing objectives. In-Feed Ads, which appear seamlessly within users' feeds, are great for increasing brand awareness and driving traffic. Branded Hashtag Challenges encourage user engagement and participation, fostering a sense of community around your brand. TopView Ads, which are full-screen videos that appear when users open the app, provide an unmissable opportunity to create a lasting first impression.
>>> Read more: TikTok Ads for Dropshipping: A Game-Changer for E-commerce
However, it's vital to note that certain advanced ad types, crucial for optimal results, require access via a TikTok Agency account, especially for cross-border selling. With access to an Agency account, you can employ more advanced targeting options, set precise budgets, and utilize exclusive ad types. This not only amplifies your campaign's reach but also helps in capturing the attention of potential customers effectively.
7. Make use of TikTok Affiliate
With TikTok Affiliates or Influencers, you can connect to Creator Marketplace to find suitable influencers promoting your brands, while you pay commissions per product sold. This method has the benefits of:
Reaching wider audiences
Providing social proof
Increasing trust in your products and brand.
One of the most popular content on TikTok nowadays is product reviews; therefore, utilize this trend and customize it wisely for your brand.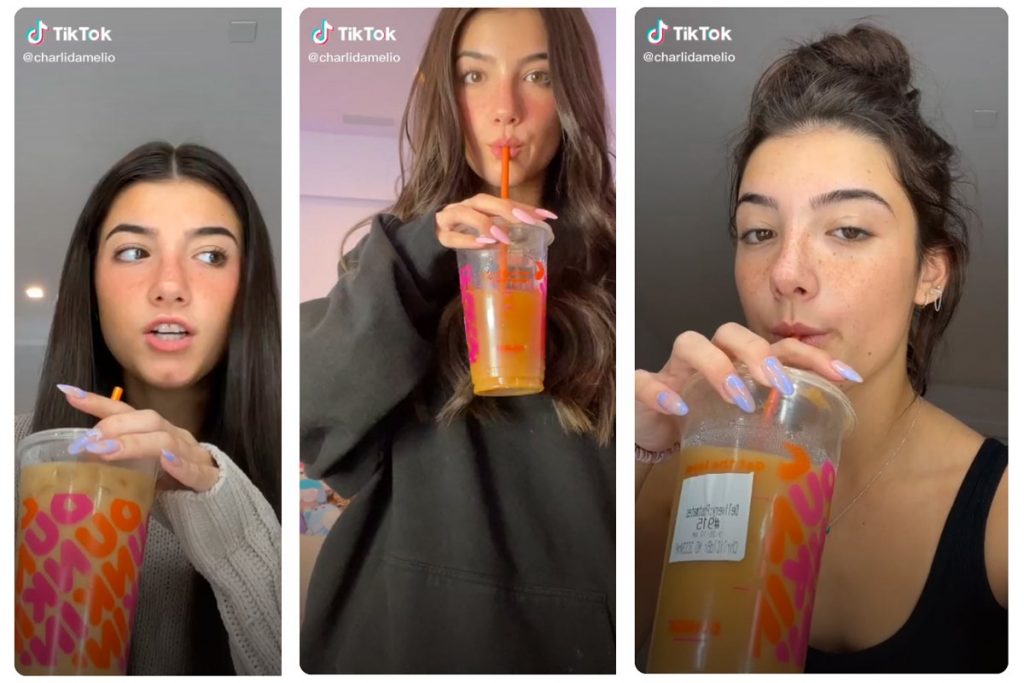 Final Word
TikTok is still a developing platform, and its in-app buying experience is still in its early stages. Therefore, it is important to develop a detailed TikTok Marketing Strategy to sell your products in the most effective way. TikTok is not tricky and complicated if you find yourself the right way and a perfect partner to go with.
However, if you want to make the most sales during special occasions, then TikTok ads are the answer you've been searching for! During the holiday season, sellers have a short and intense period to capture the attention of consumers looking for the perfect gifts for their loved ones. TikTok ads can significantly impact highly-engaged users during this time, providing sellers with an effective way to reach their target audience. So, don't hesitate to upscale with TikTok ads right now!