With 1 billion monthly active users, TikTok is a highly potential market that businesses and individuals want to harness for sale. Acknowledging this, TikTok invented and released TikTok Shop in 2021, officially paving the way for a vibrant commercial activity in this platform. If leveraged properly, revenue from doing business on this channel can exceed anyone's expectations. In case you are a fresher, don't know the first thing about how to sell on TikTok, Mega Digital is ready to give you a detailed instruction in this article.
TikTok Shop – Feature allowing users to sell products on TikTok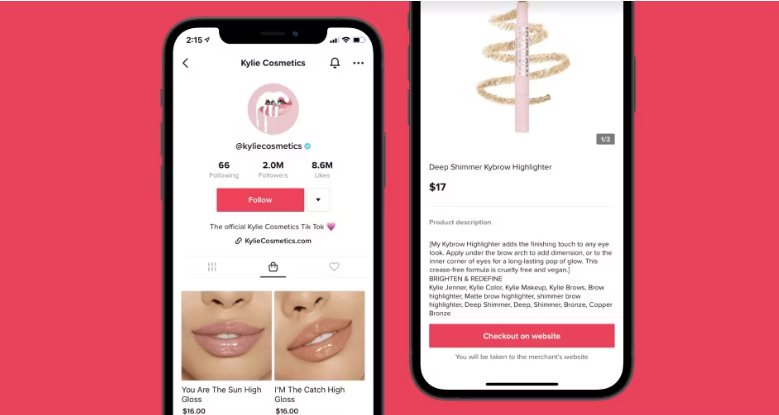 The answer is definitely Yes!
TikTok Shop has operated in the UK, and Asian countries like Malaysia, Vietnam, Philippines, etc and this feature will be globalized at the end of 2022. TikTok Shop lets users securely browse, select, and purchase items without leaving the app. It's a smooth e-commerce integration that's already making a big impact on the platform. You'll be able to seamlessly add a shop tab to your TikTok page if you set up your page correctly (and meet TikTok's requirements).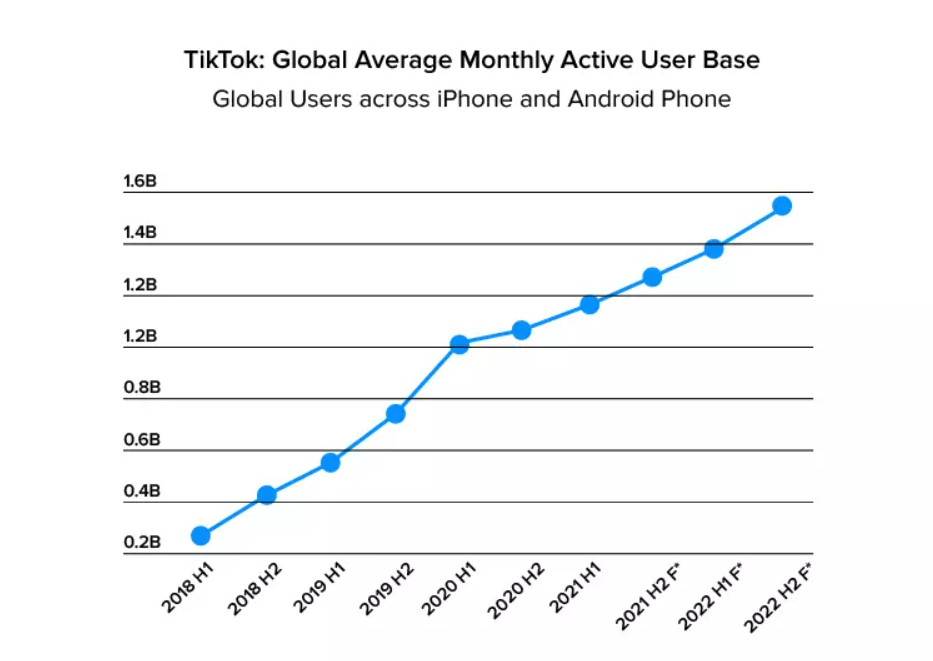 Benefits of selling on TikTok?
A huge number of active users
With a huge number of active users all over the world, TikTok is like a cultural center. Most trends, whether in fashion, music, food, movie, or anything else, begin on the app before spreading elsewhere. TikTok has approximately 1 billion monthly active users, equating to 20% of all internet users globally and one-eighth of the global population. This has knocked out every other social media in just two years of launching. In other words, if you have a cutting-edge product or simply something that you believe will garner some attention, TikTok is an excellent location to get your foot in the door.
Affordable amount of budget
The TikTok algorithm gives users the chance to explore every corner of TikTok with lower budgeting than any other social media. Creative, simple, and funny content is what TikTok users enjoy. So you don't need a large budget or staff to build a name for yourself on TikTok. The app truly values democracy in content, frequently elevating videos to the For You Page.
How to sell products on TikTok
Even before the launch of TikTok Shop, users can still operate to sell indirectly on their accounts. However, thanks to the launch of TikTok Shop, it allows people to purchase things they see in your videos without leaving the app.
These 6 steps below will help you to market your products more effectively on TikTok.
Switch your account to Business
Optimize your profile
Connect your TikTok Account to your shop or products
Start creating your videos
Connect to TikTok Shop
Use TikTok Ads or TikTok Affiliate
1. Switch your account to Business
When you first join TikTok, you'll be assigned a "Personal" account by default. To properly advertise your brand and gain access to analytics services, you'll need to upgrade to Business accounts and choose your company's field.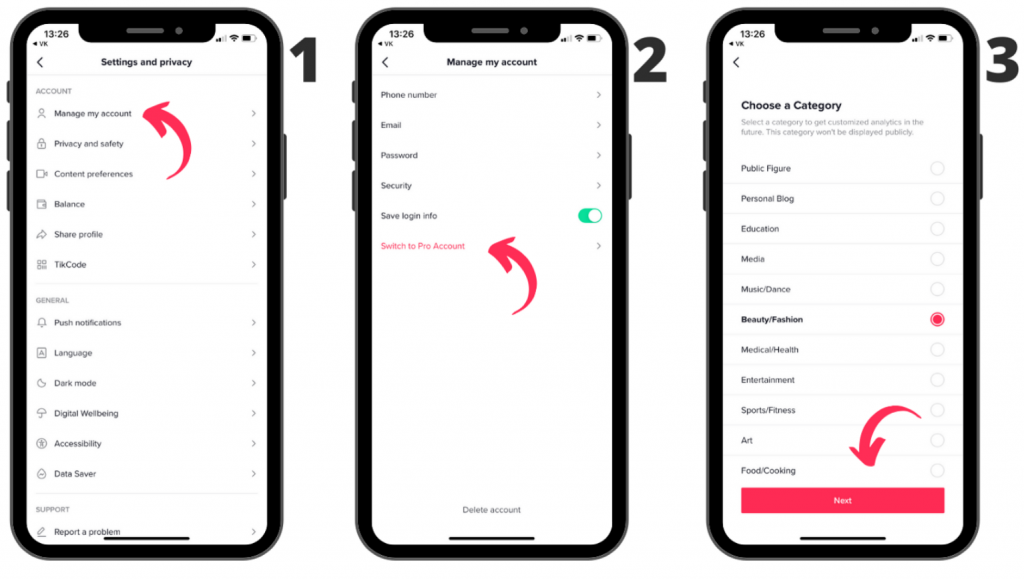 With this type of account, you can access precise analytics and track the performance of your website to determine which videos are compelling and which should be removed. You'll also be able to include a link to your online store, Amazon site, or Facebook Business page in your bio, as well as contact information. TikTok Business account gives you access to many detailed insights and features to help you optimize your videos and channel.
Performance and audience data: Discover what your audience prefers in terms of content.
Business content guide: Advice including everything from selecting a video topic to selecting a sound effect
Showcase of Videos: A carousel of popular business and content producer stuff.
Music library for sale: A collection of over 150,000 royalty-free sounds that have been pre-cleared for commercial use.
Web-based business suite: Download analytics data, examine content production suggestions from the Business Creative Hub, and gain insights from TikTok for Business.
2. Optimize your profile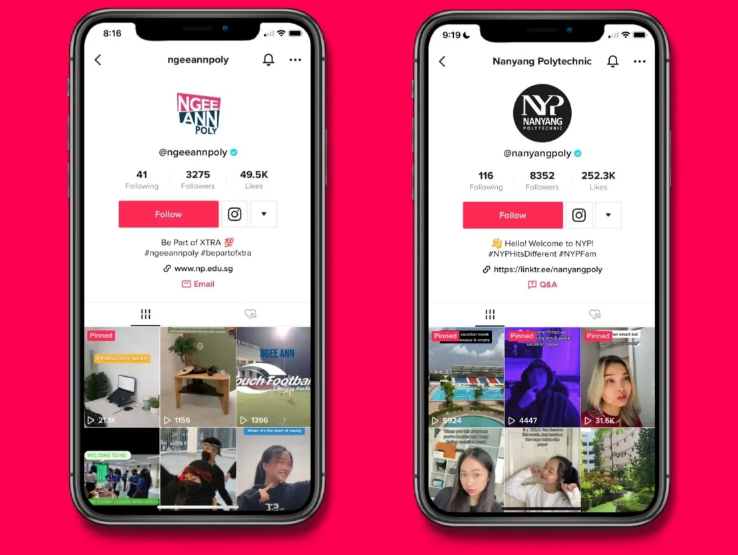 After creating your account, you must customize your profile before selling. You can also integrate your website, email address, and social media accounts with a business account. Here are a few things you need to remember when creating your profile:
Define your brand: Your TikTok bio introduces your brand to your target audience. Keep it brief and to the point. Describe your brand and what you do in a few words. You can boost your TikTok searchability by using your phrase or keywords.
Include CTA (call to action): CTAs can alter because this section allows you to tell your audience what to do next. You can refer them to your shop or blog, offer discount vouchers, or invite them to your hashtag challenge.
3. Connect Your TikTok Account to Your Shop or Products
You are now ready to begin listing your products or connecting your business sites to your TikTok account after updating your profile.
Following that, you have two integration options which are complete retail experiences contained within the app, or a final transaction taking place on your website.
4. Start creating your videos
It's time to be creative with your content and attach links to promote your products. The only way to accomplish this is to develop engaging content that attracts new followers and raises brand exposure.
Even though the purpose is to advertise your product and increase sales, avoid seeming overly sales. TikTok consumers can see right through this and will most likely skip your video.
Instead, try to keep the user involved so that they will want to replay your movie and share it with their friends. The more views your video receives, the more likely TikTok will feature it on other users' For You pages.
5. Connect to TikTok Shop
TikTok Shop is the place where you can edit your profile to include a product catalog and add shoppable tags to your live stream videos; it's also where you can sell directly from TikTok. With TikTok Shop, you need to be over 18 and have at least 1,000 followers to get access.

How to sell on TikTok Shop? You can start by joining TikTok Shop via the Seller Center and finish the registration process, which involves the following steps:
Basic personal information
Your store's business details
Documents for verification (such as business registration information)
Before authenticating your account, TikTok will check your application.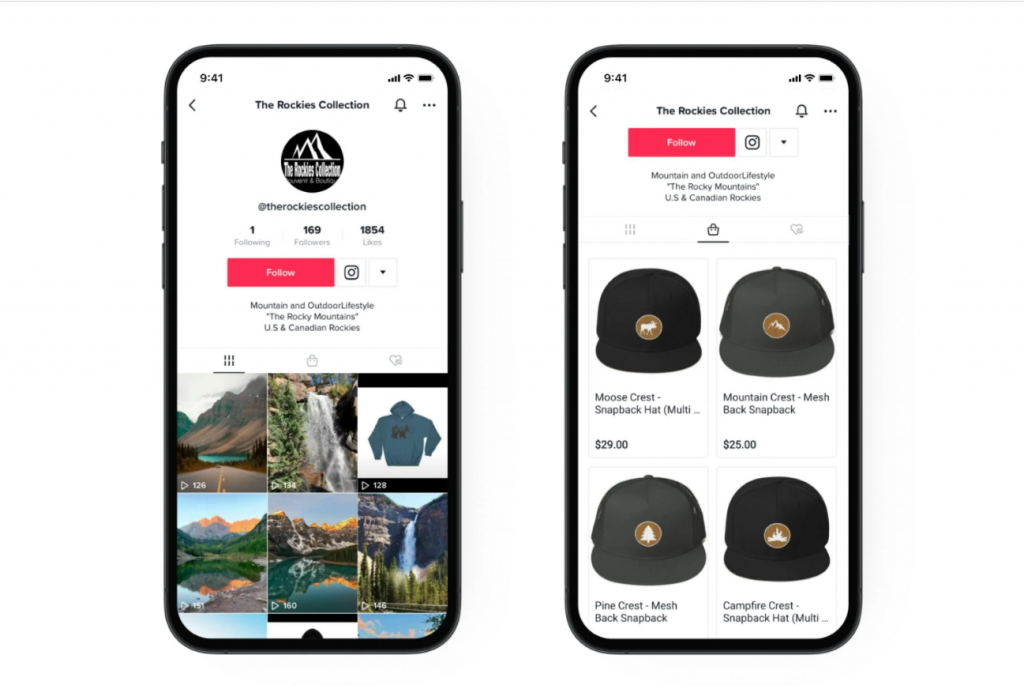 Set up your shop profile in the Seller Center once validated, including listing products, running promotions, and adding users.
So, how to add products to TikTok Shop? When adding a product to your TikTok catalog, you must include the following information:
A precise and succinct product title
A product description that is well-written
The product class
a brand's name
Images and videos of high quality
Details on "what's in the box"
Dimensions and weight of the package
Features that sell (such as size, color, pattern)
Product cost
Now you can sell your product directly on TikTok with charging and shipping functions like Shopify, Shopee, or Amazon.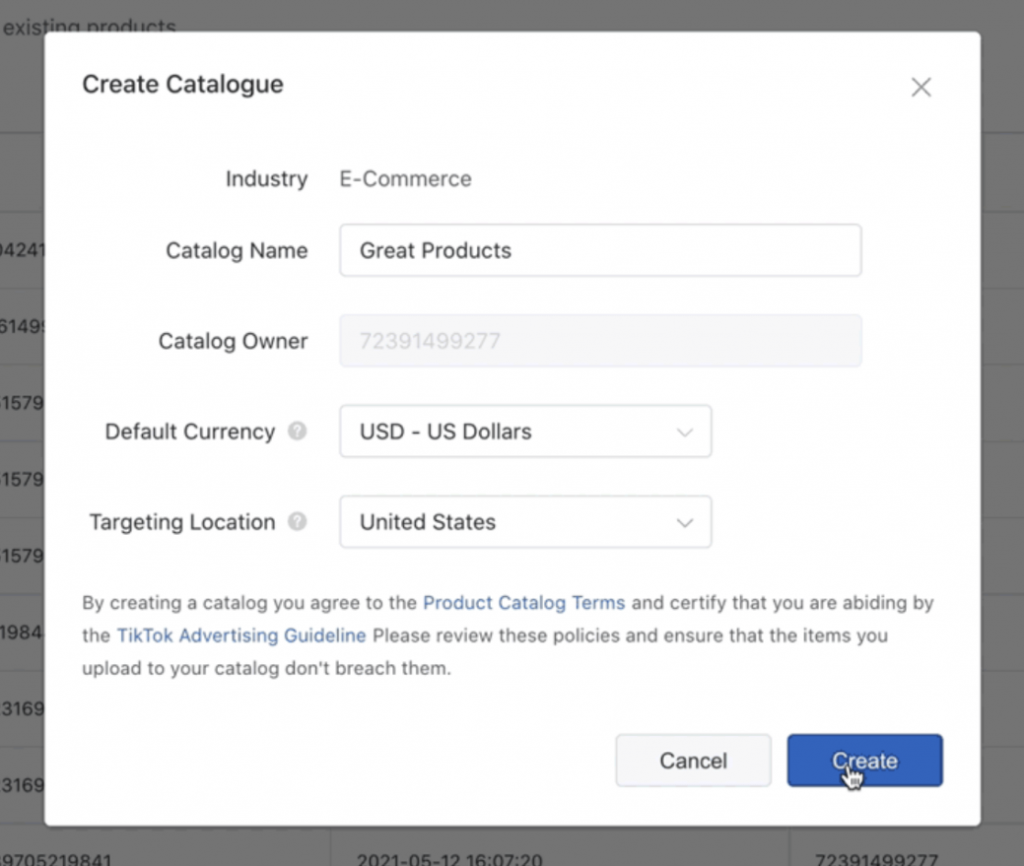 6. Use TikTok Ads or TikTok Affiliate
After all these steps, now you can start selling on TikTok; however, you can choose to leverage your brands using TikTok Ads or TikTok Affiliate. Ensure you understand the types of TikTok Ads to optimize your budget and suit your intentions.
With TikTok Affiliates or Influencers, you can connect to Creator Marketplace to find suitable influencers promoting your brands, while you pay commissions per product sold. This method has the benefits of:
Reaching wider audiences
Providing social proof
Increasing trust in your products and brand.
One of the most popular content on TikTok nowadays is product reviews; therefore, utilize this trend and customize it wisely for your brand.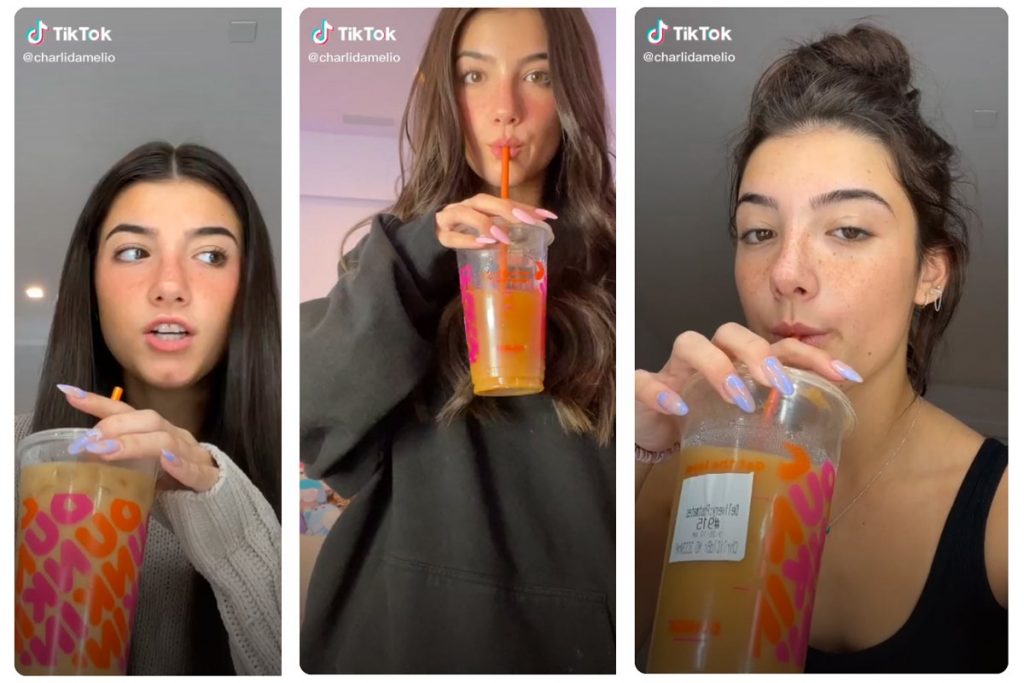 Final Word
TikTok is still a developing platform, and its in-app buying experience is still in its early stages. Therefore, it is important to develop a detailed TikTok Marketing Strategy to sell your products in the most effective way. TikTok is not tricky and complicated if you find yourself the right way and a perfect partner to go with.
However, if you want to make the most sales during special occasions, then TikTok ads are the answer you've been searching for! During the holiday season, sellers have a short and intense period to capture the attention of consumers looking for the perfect gifts for their loved ones. TikTok ads can significantly impact highly-engaged users during this time, providing sellers with an effective way to reach their target audience. So, don't hesitate to upscale with TikTok ads right now!