E-commerce businesses that are serious about growth and success cannot afford to miss out on the potential of TikTok ads. With its unique format and massive reach, this platform offers a powerful way to connect with your audience and drive the results that matter to your business. So, how can you boost your sales with TikTok Ads for e-commerce? All of this is answered in the below article!
Is TikTok ad suitable for the e-commerce market?
With unique ad types for promoting product collections, as well as a Shopify integration, TikTok has transformed from being one of the most popular social media to a complete e-commerce platform for users!
Accounted for 689 million active users per month in 2021, TikTok was considered to be more popular than Twitter and Snapchat combined. Therefore, TikTok's potential for the e-commerce sector is so obvious, particularly for businesses and brands that cater to Generation Z, later Generation Y, and early Generation Alpha.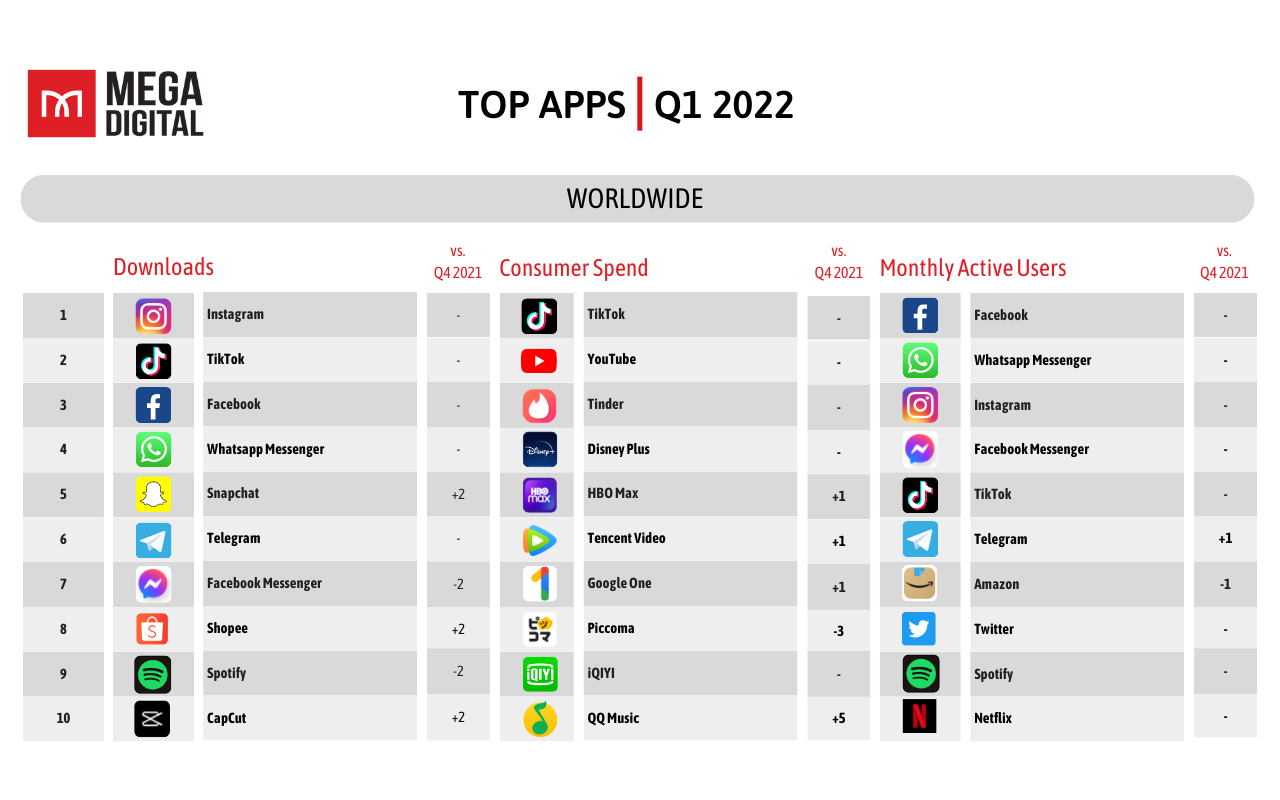 Less market share: Compared to Facebook and Instagram ads, TikTok ads are far less competitive because they are still relatively new. Additionally, fewer brands are testing reach because the platform is best suited for consumers under 24.
Gain access to new markets: Due to TikTok's rapidly expanding global presence, international vendors now have greater marketing opportunities.
Fast development: From 2019 with just 5 forms of ads, TikTok has now upgraded to 9 new ad formats to improve users' experience and chances for marketers
Reach more audiences in key demographics: TikTok has a good understanding of its market and has been able to integrate adverts without turning off its most important consumers. This offers mass access, especially when you consider their increasing user base.
Lower cost of advertising: Compared to Facebook and Instagram, TikTok ads cost are relatively cheaper. So, it will cost lesser for each marketing campaign than advertising on two other platforms.
The remaining sections of this TikTok advertising guide will walk you through many ad styles and marketing opportunities that store owners may take advantage of, as well as provide some marketing advice for businesses testing TikTok Ads.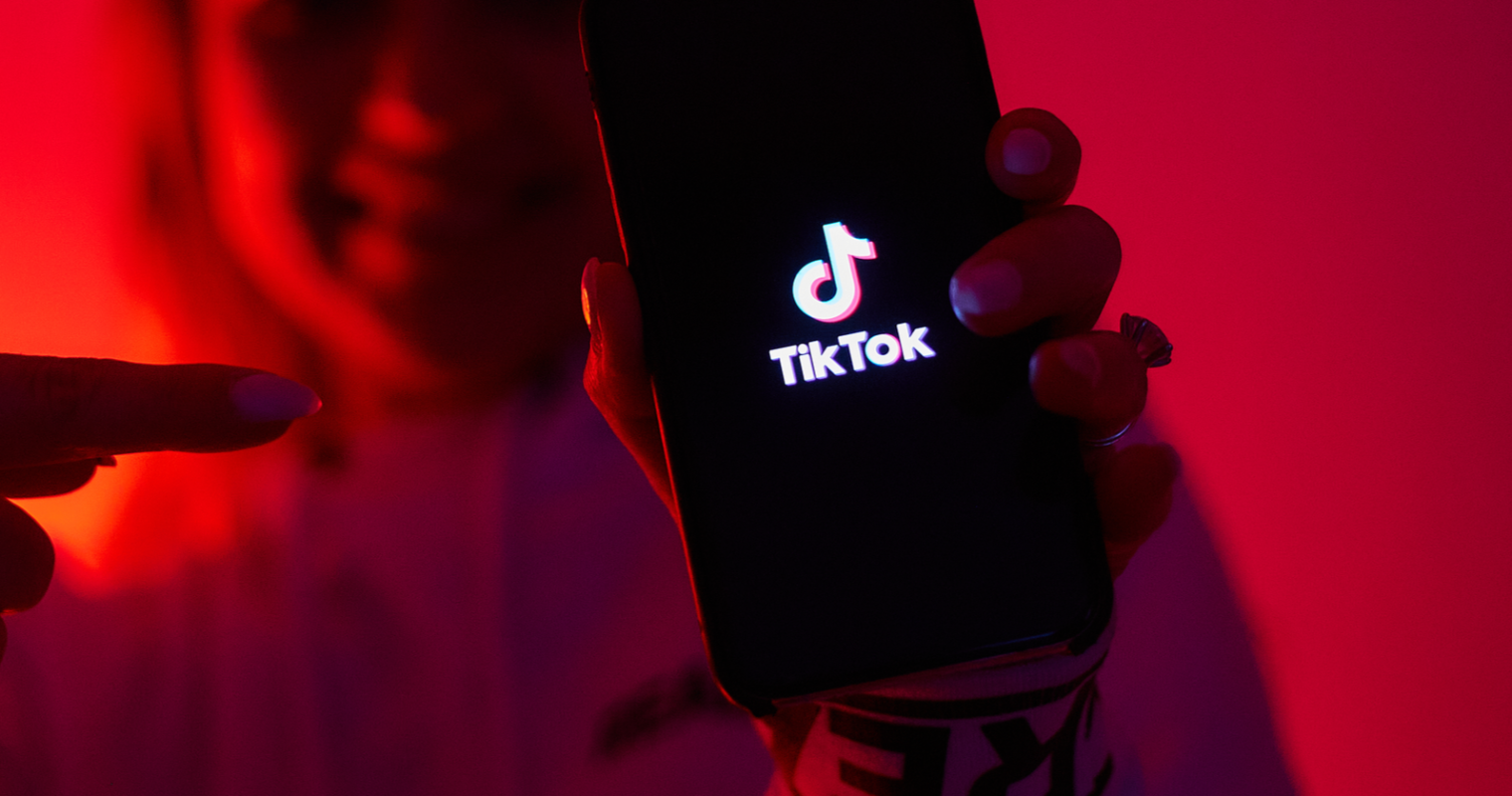 4 ways to boost your revenue with TikTok ads for e-commerce
Besides the common types of TikTok ads, Mega Digital will give you 3 more advertising methods to market your e-commerce business on this platform as follows:
Collection Ads
Dynamic Showcase Ads
Shopping Ads
Carousel Ads
1. TikTok Collection Ads
What are TikTok Collection Ads?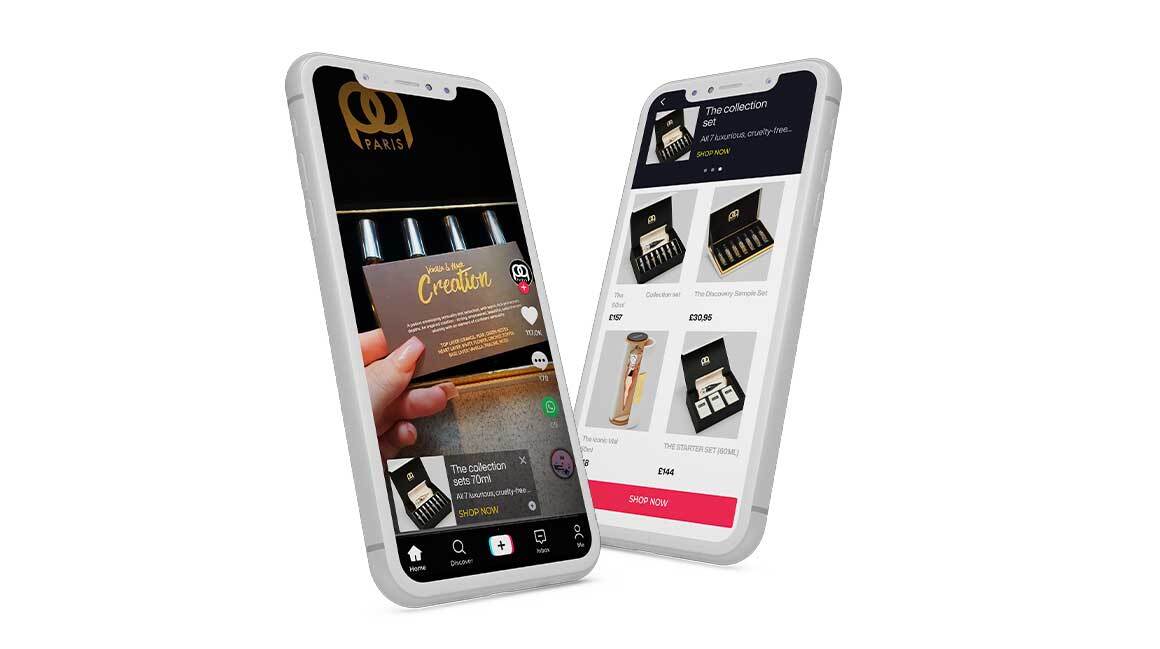 Collection Ads, which are a component of TikTok's Shopping suite and were created for eCommerce, are currently being tested in a few regions. Users of the TikTok platform may search for, discover, and browse products on their mobile devices in full-screen mode. These types of ads direct potential consumers to an Instant Gallery Page by use of swipeable product cards and In-Feed video advertisements.
Benefits for e-commerce
TikTok Collection Ads is the perfect fit for e-commerce marketers:
Simpler for consumers to find and discover more relevant products that they're interested in.
Enable brands and businesses to deliver individualized, distinctive product recommendations based on relevancy for each visitor.
Create immersive and highly engaging experiences for customers
Collect signals and serve ads to higher quality audiences without the need for pixels.
How does it work?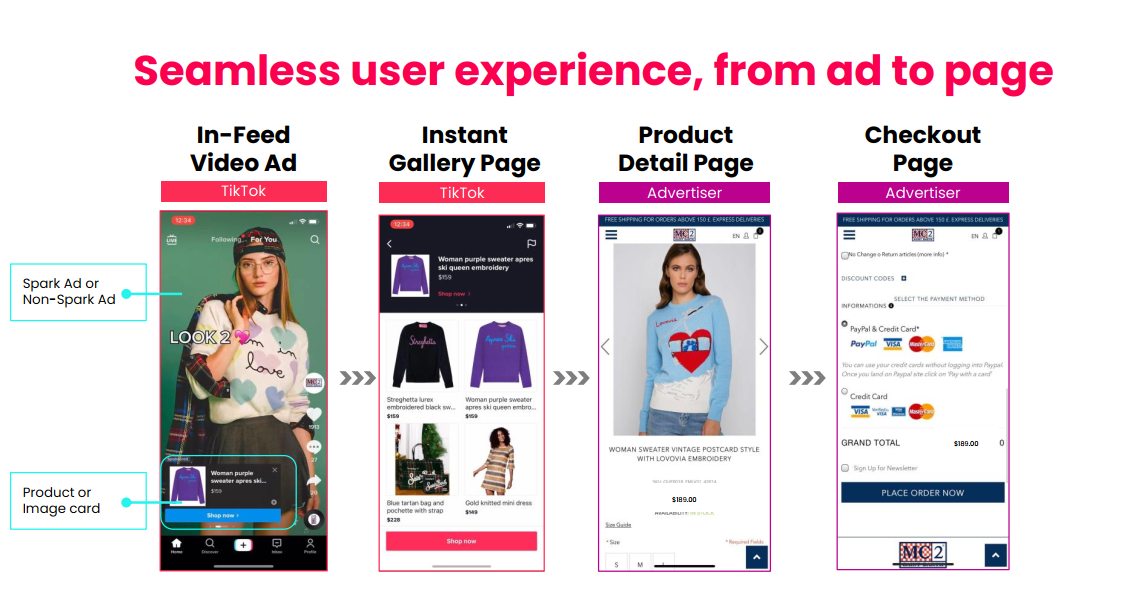 You must post adverts after setting up your Instant Gallery Page. Then, every product will go through a review process, unlike ordinary advertisements. Results can be checked using the Instant Gallery Page Editor or your catalog. You should keep in mind that the Collection Ads or Instant Gallery Page will not display any products that do not pass this review.
These TikTok Shopping advertisements require users to exit the app and visit your store, unlike standard In-Feed ads. To test this form of advertisement, you must:
Make sure your TikTok product catalog is set up.
Establish your campaign.
Create a campaign gallery page.
Brands using TikTok Collection Ads
Gushers, a well-known candy Pennsylvania company, excels in making engaging and inventive TikTok advertisements. Their videos frequently attract millions of views and a ton of interaction as a result. For instance, one of their initial TikTok advertisements received almost 5 million views.
2. TikTok Dynamic Showcase Ads (DSAs)
What are Dynamic Showcase Ads (DSAs)?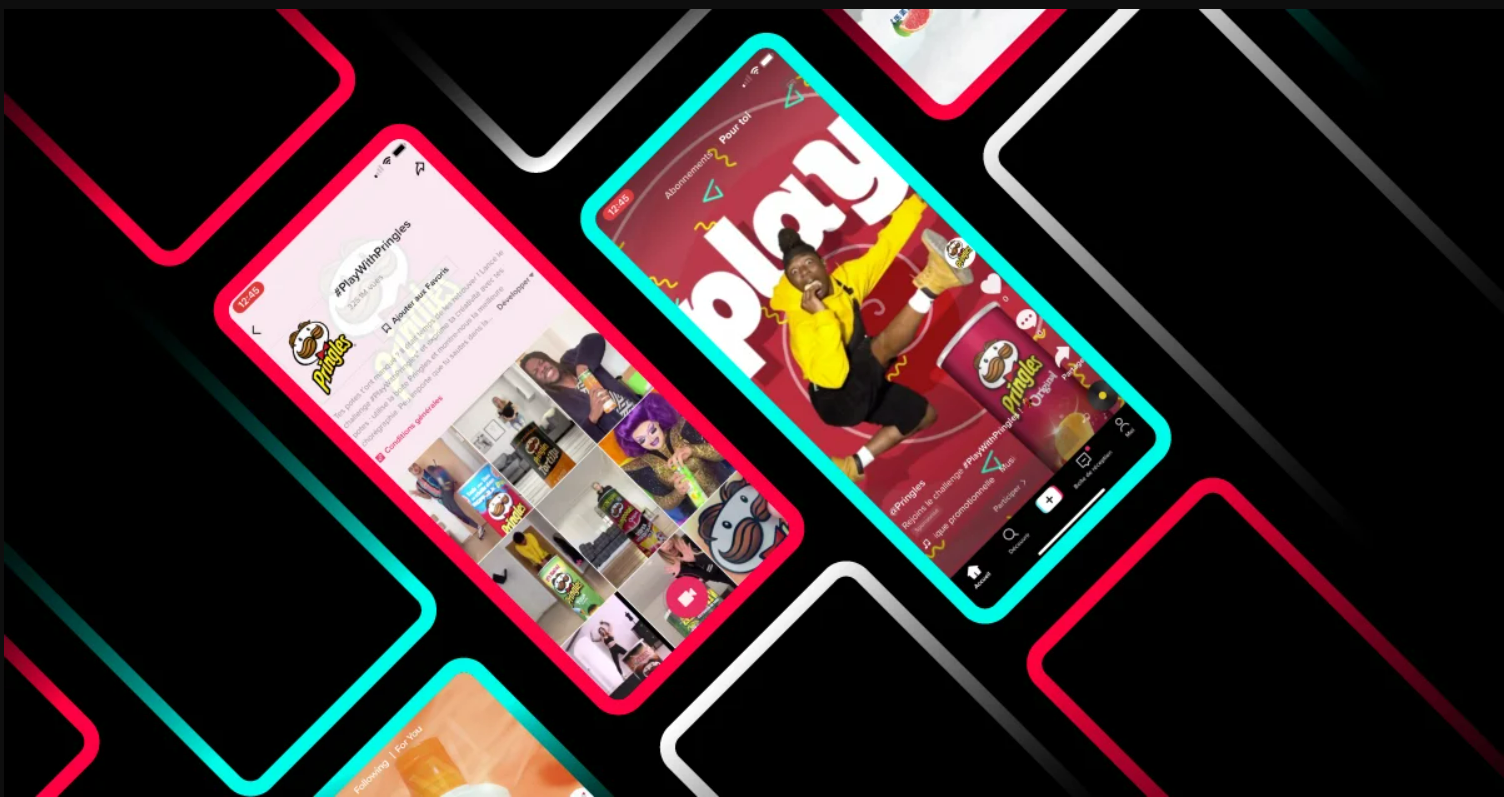 Dynamic Showcase Ads (DSAs) on TikTok are personalized video advertisements. They are produced in real-time using an advertisement template. Product details from a frequently updated product catalog are used to fill out this template.
In TikTok's full-service eCommerce solution, DSAs play a significant role. It includes a variety of features and ad types that are intended to allow businesses "the ability to capture the full power of TikTok's effect on purchase decisions." However, this ad type is only available in whitelisting features of the TikTok Ad Agency account, so make sure to contact TikTok agency – Mega Digital for the use of it!
Benefits for e-commerce
With DSAs, e-commerce advertisers can:
Advertise an extensive product portfolio at scale with TikTok Ads templates which save the cost and expense of creating thousands of individual ads manually.
Create highly personalized content that can blend out easily in between creators' content.
Target customers have shown interest in products across platforms and devices.
How does it work?
The product feed is the foundation of dynamic showcase ads. This data file provides all of the information about your product. To make DSAs as efficient as possible, you must make sure that this feed is updated frequently and improved.
The final ad is created by using the product information that is pulled from the product feed by the ad template in TikTok's Ads Manager. Two categories of audiences chosen for DSAs are potential customers and retargeting audiences.
Brands using TikTok DSAs
Aerie – a women's activewear, intimates, and swimwear brand of American Eagle Outfitters, had experienced remarkable success with products that went viral on TikTok, most notably its Crossover Leggings. Aerie was one of the first mass merchants to activate Dynamic Showcase Ads (DSA) through the app in order to take advantage of TikTok's engaged audience. The conversion rate for Aerie's initial DSA campaign was 0.94%, but after using the unique DSA template, it more than tripled to 2.93%.
3. Shopping Ads
What are TikTok Shopping Ads?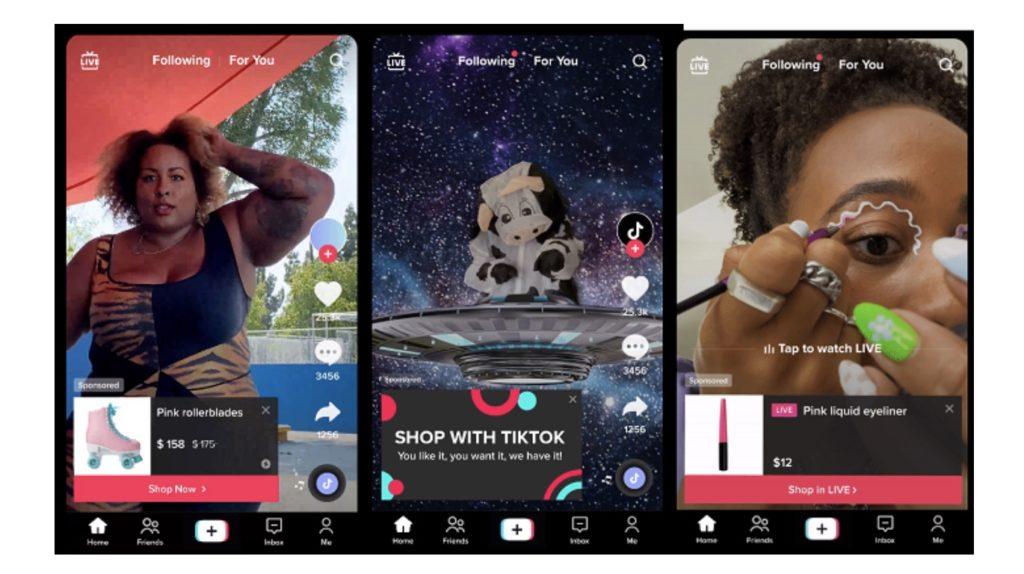 With Shopping Ads, marketers can reach consumers wherever they are in the buying process, generating demand and increasing sales.
TikTok Shopping Ads are divided into 3 types: Video Shopping Ads, Catalog Listing Ads, and LIVE Shopping Ads.
Video Shopping Ads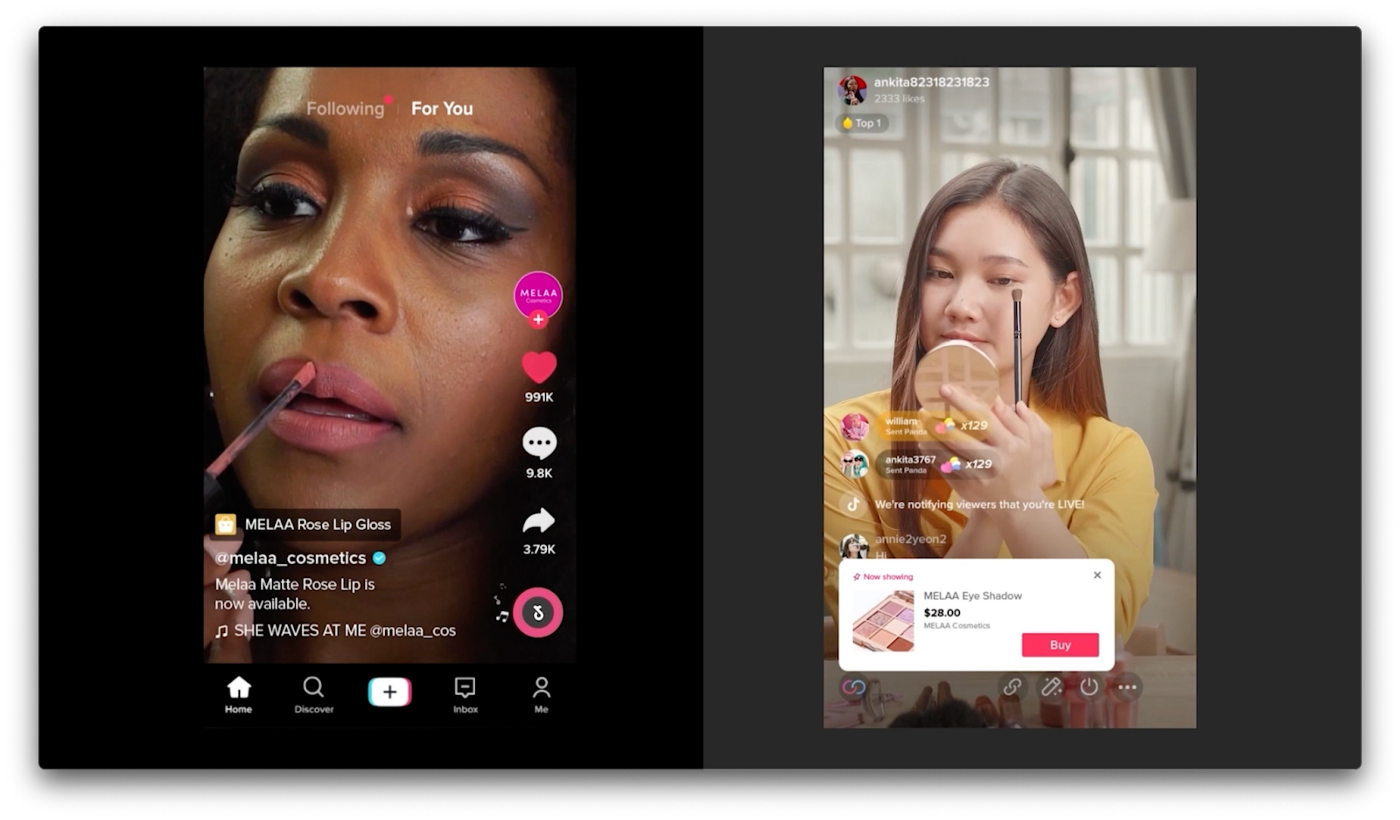 Video Shopping ads are the combination of both Collection ads and Dynamic Showcase ads' features. Advertisers will be able to showcase products by using Video Shopping Ads, which will be shown on the For You page.
Shopping ads offer a dynamic experience dependent on the buyer's desire. Therefore, it can either show a brand message leading to a landing page or a specific product to increase sales.
Catalog Listing Ads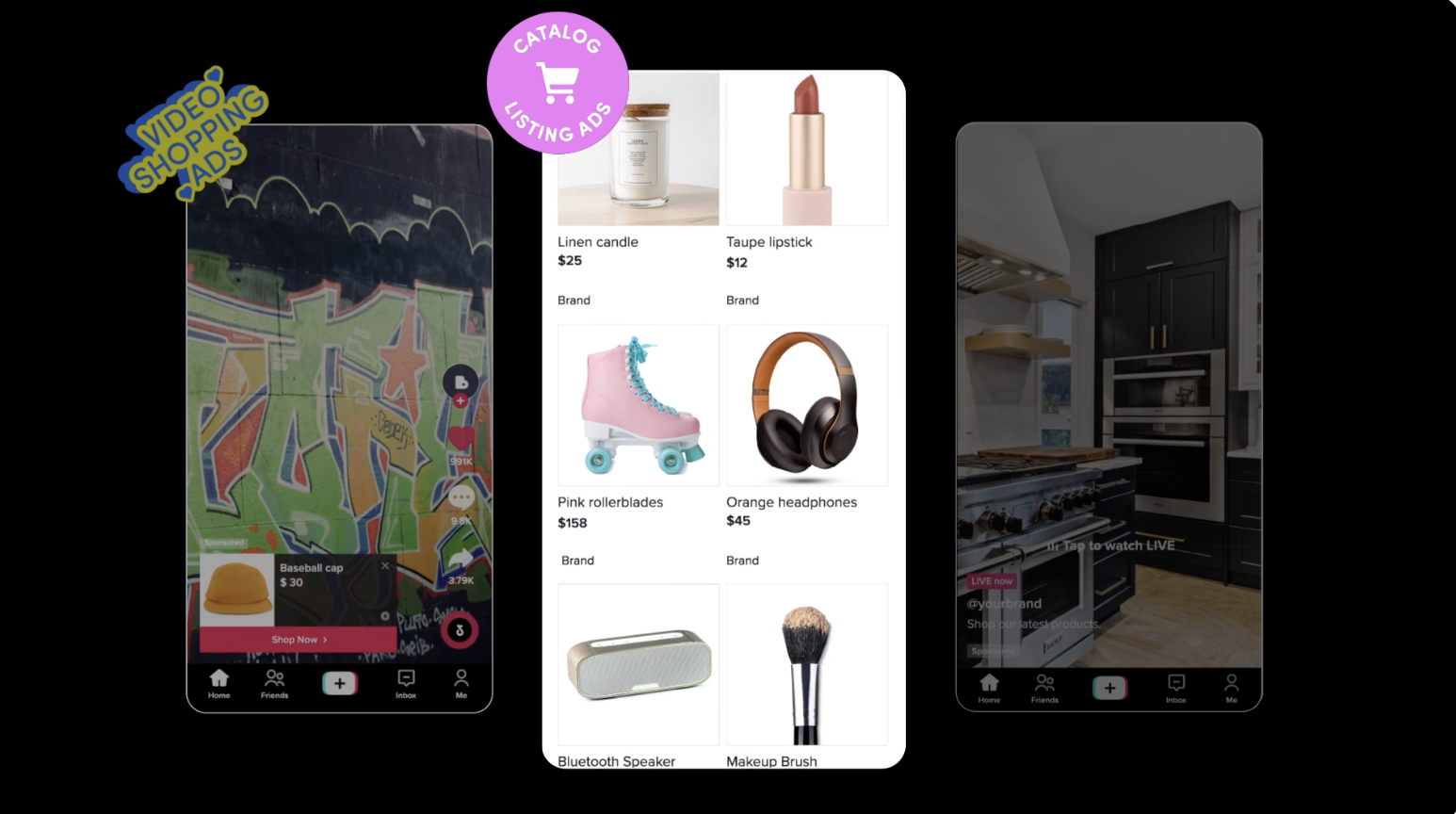 Using Catalog Listing Ads, brands can increase their reach and display their product catalogs across the app. Advertisers can also promote their goods on shoppable surfaces like "Related Products" or "Recommended Products." However, this feature is only being tested in the U.S market.
Catalog listing ads use product photos from a retailer's catalog to advertise products in shoppable placements rather than videos, which will be shown in Branded content on the For You page.
LIVE Shopping Ads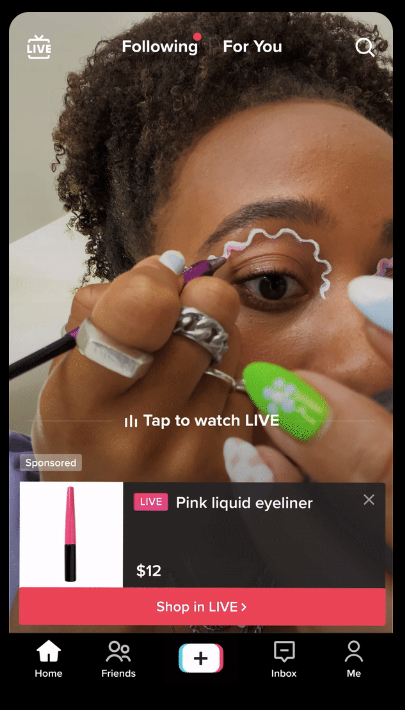 LIVE Shopping Ads allow advertisers to lead consumers to their live event from the For You page so they can attend and make purchases. This feature is only available with TikTok Shop feature which is in the UK, Indonesia, Malaysia, the Philippines, Singapore, Thailand, and Vietnam.
Benefits for e-commerce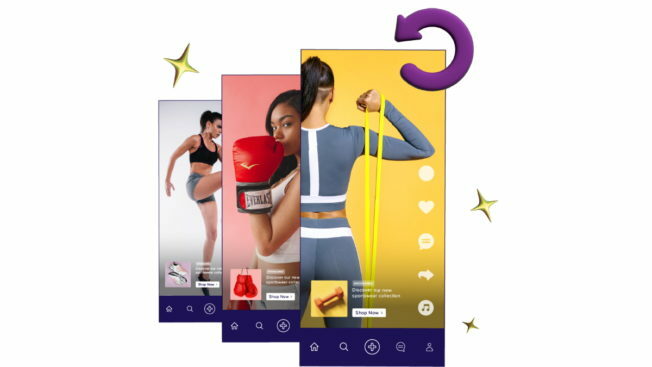 TikTok Shopping Ads has helped advertisers to:
Simplified media buying process with easy access in TikTok Ads Manager's Product Sales
Expand your product inventory with different formats to take advantage of new trends and more TikTok placements outside of the For You Page.
Reach consumers who are more likely to convert with smarter, more sophisticated targeting and completely automated creative elements.
Maximize sale performance and optimization options.
Shopping Ads are now added to the e-commerce pack that was introduced in 2021. More specifically, LIVE Shopping Ads boost live stream traffic, connect quality audiences to live events to increase purchase intent, and initiate checkouts.
While Video Shopping Ads help advertisers sell better through TikTok Shop by leveraging short-form videos and product cards, you can use Catalog Listing Ads to easily promote your product catalog without the need to use videos.
How does it work?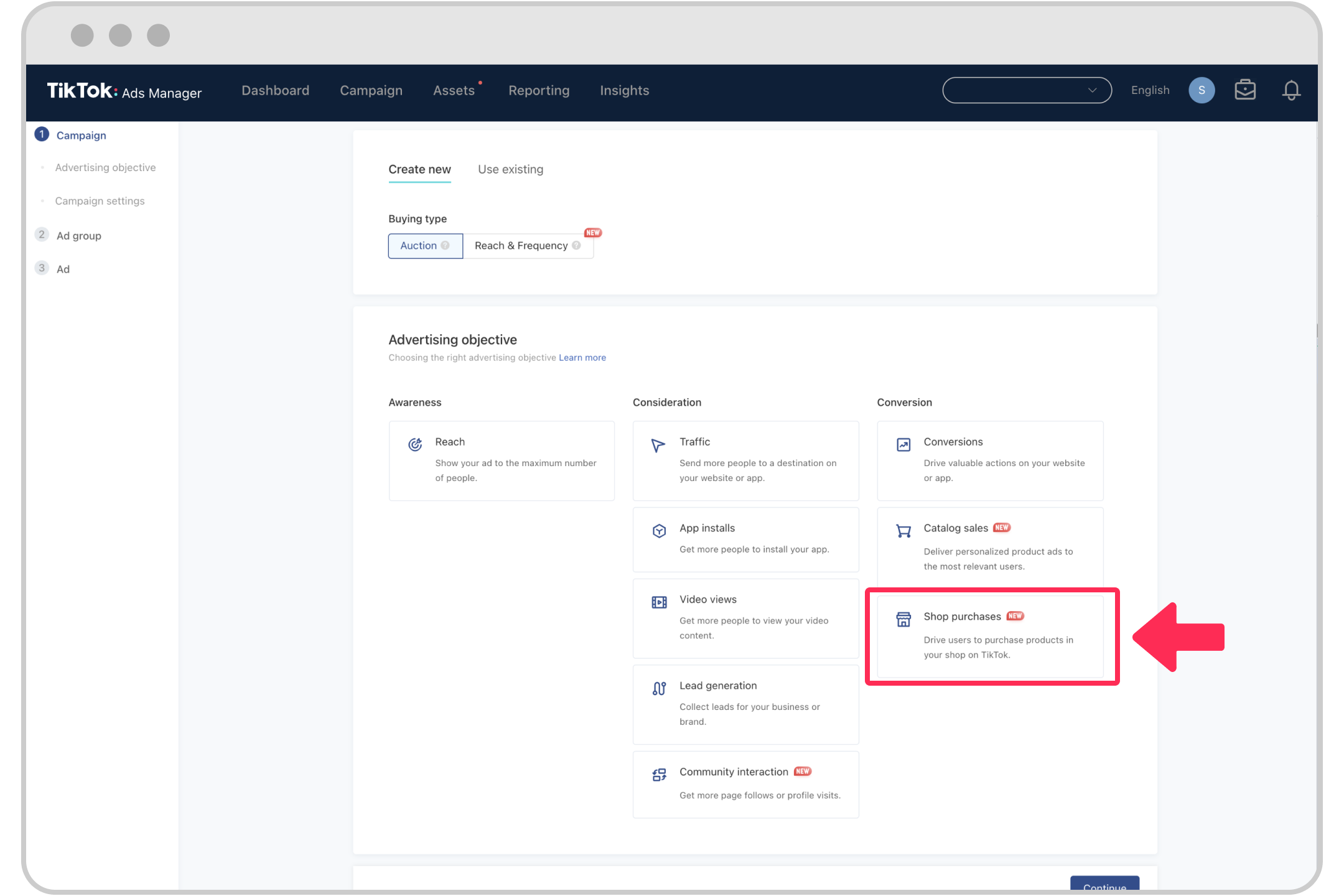 Because TikTok Shopping Ads are still under testing and are also accessible through the TikTok Agency account, advertisers can connect with a TikTok agency like Mega Digital to gain access to Shopping Ads with all of its features and advice from the agency.
Members of our TikTok Ad Agency will be given the authorization to advertise using TikTok Shop and TikTok's Profile content in the ads. Then, just as with any other ad campaign, advertisers may access and set up Shopping Ads in the Shop Purchases advertising objectives.
4. TikTok Carousel Ads
What are TikTok Carousel Ads?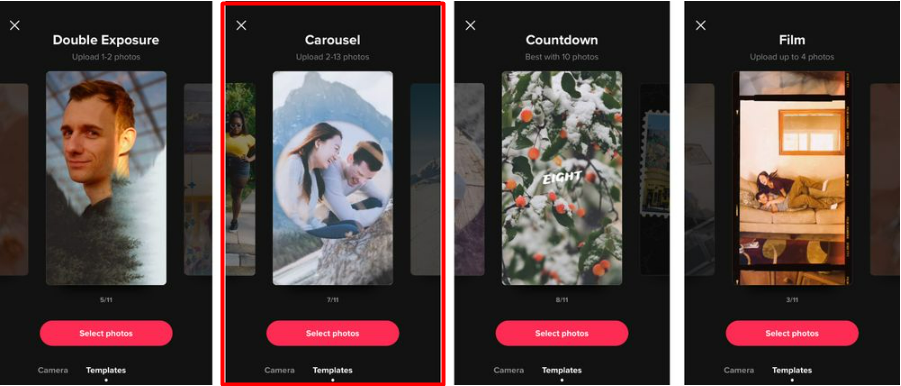 Carousel Ad is also one of the most effective ads for the e-commerce market. Advertisers can use this ad style to share up to 10 photos with individual captions. For advertisers, this ad style offers a clean canvas on which to unleash their creativity. However, running images is not as effective as other forms of video ads; instead, they will be ideal for returning customers or retargeting purposes.
Benefits for e-commerce
Carousel Ads can help e-commerce marketers to:
Tell Brand Stories with the use of images and captions in each frame of the carousel to create a narrative.
Use the carousel as a virtual catalog by featuring a different product on each image, which links to a separate landing page.
Show Product Details and highlight key product information.
How does it work?
You can advertise up to ten photos with TikTok carousel ads. It operates by having viewers swipe from left to right to view the next image in the carousel when they come across a carousel advertisement and appear interested in it.
Each image in the carousel advertisement has its own caption, so you could add it individually. This will help consumers to view a bunch of products while also being able to get the key point in each of them.
Final Word
The impact of TikTok on retail trends as #TikTokMadeMeBuyIt receives over 5 billion views has made everybody notice ít e-commerce potential. As it develops now and then, TikTok has come up with a full-service e-commerce solution with TikTok Carousel Ads, Shopping Ads, Collection Ads, and Dynamic Showcase Ads. TikTok provides several ad types to suit advertisers' needs, so check out our full list for better use right below!