Social media is a vital key for any business because of its massive reach to the audience. Nowadays, with a broad user base and charming promotion methods, TikTok is becoming the finest platform for selling products. Especially merchants can use these benefits to start operating dropshipping on TikTok. So, do you want to learn more about TikTok dropshipping? Find out right in this article!
Why should you use TikTok for dropshipping?
Generally speaking, dropshipping is a business concept where you offer in-demand goods without having to buy inventory in advance. You commit yourself to finding top products from various sources that will benefit your store's sales.
While TikTok dropshipping might so a little indifferent at first; however, it will be the key factor to attracting consumers if you know how.
Diversity of customers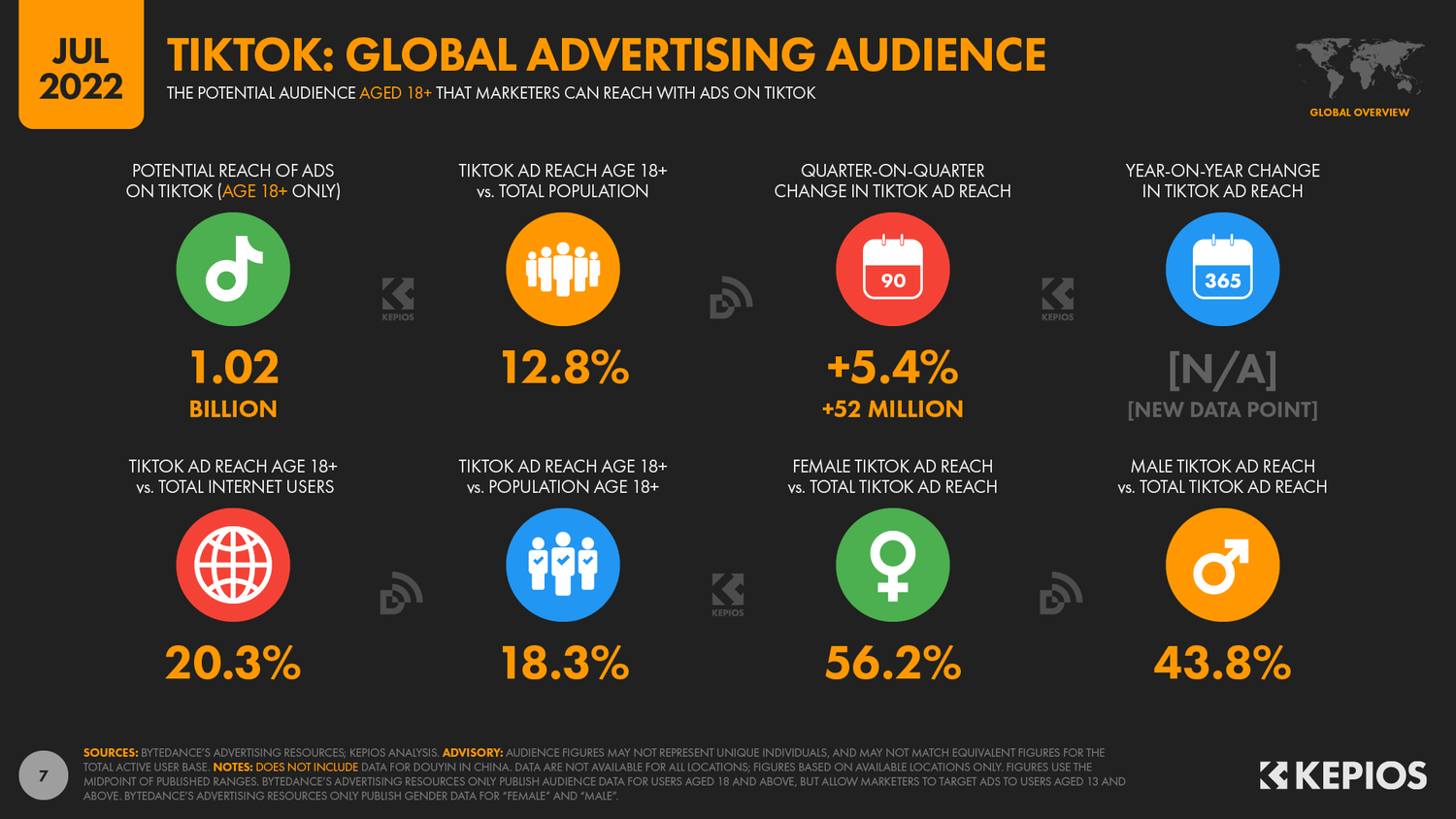 Users of TikTok range in age and gender from teenagers to adults and even persons in their middle years. Additionally, the drop shipper targets this user file since they are the ones who conduct the most online shopping.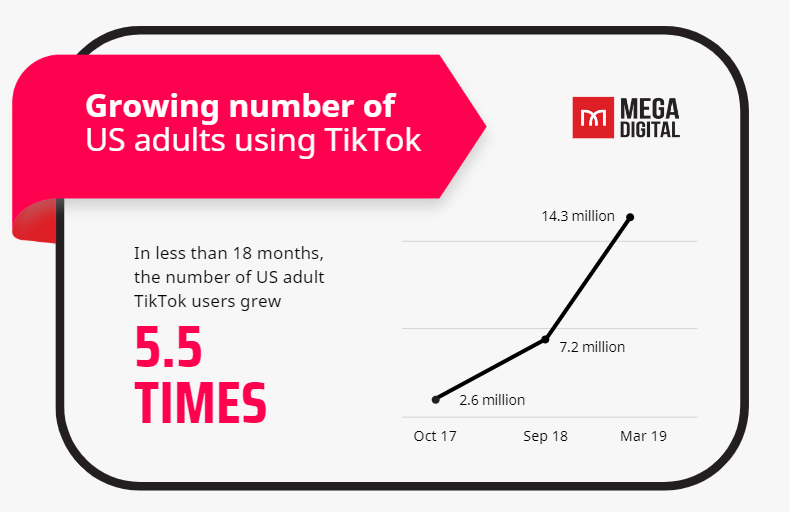 Access to new markets
TikTok's fast-growing global footprint has given international vendors more chances for marketing. With this function, even if you are in America, you can still target UK customers.
High conversion rate
A more comprehensive range of customers can lead to a higher conversion rate. This case especially applies to TikTok. 74% of users said they had purchased more than one product advertised on TikTok.
Go 'sideways' with TikTok marketing
Popular TikTok trends and ads can help merchants to spread their products' awareness and increase sales. It's a place where you can let your imagination run wild. Moreover, TikTok ads are generally less expensive than those on Facebook and Instagram.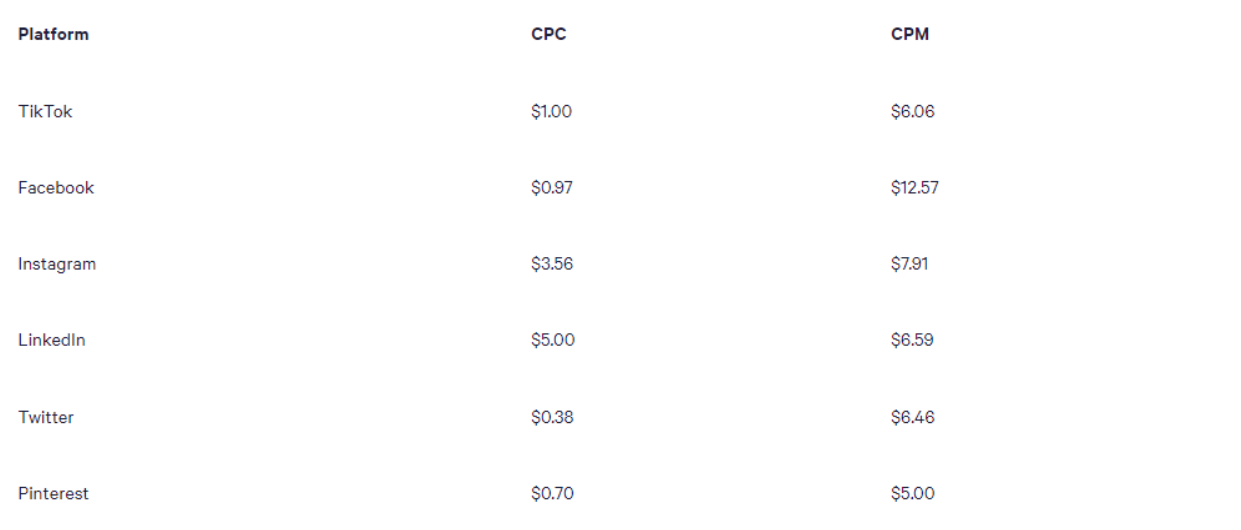 Create a trusted trademark
Using TikTok is not just for selling items. Drop shippers can also make a brand name and advertise your channel for future development.
How to know if you can dropship with TikTok?
TikTok is not a very competitive marketplace like Facebook or Instagram. So, it would help if you found 'winning' products to start dropshipping on TikTok. Mega Digital will list some factors you should walk through for merchants to select the most suitable one.
User base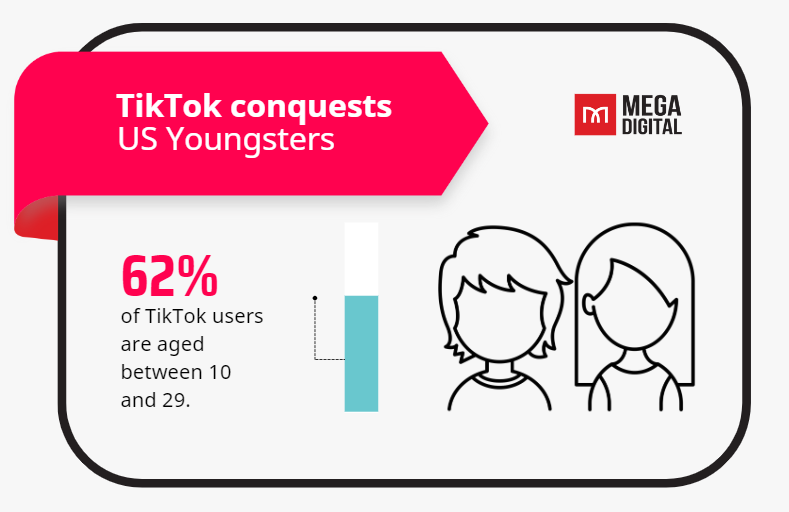 The 20–29 age range is the most prominent among TikTok users. Knowing this figure makes it easier to choose which product category to stick with.
Product Category
Newer marketers should concentrate on a product category that they are familiar with. You can find your niche by seeking things that appeal to the TikTok user base while being distinctive enough to stand out from the competitors. There are various types of products that are in great demand and always popular within the TikTok platform like:
Fashion & Clothing
Household appliances
Technologies
Beauty & health products
Decor items
Target Audience
Even if you are an expert in a particular field, it doesn't mean that you represent the target market. Your target market may be 25-year-old ladies, even if you are a 40-year-old fitness influencer. You can select the ideal products by being aware of your target demographic. Also, TikTok's geo-targeting options and its international user base give the benefits of choosing who and where you want your videos to appear.
Current trends in your niche
To stay current with your sector, you must be aware of the trends surrounding them. Mega Digital advises you to discover what people say by searching hashtags, following competitors, or watching favorite TikTok videos in your target market. 
#TikTokmademebuyit has been one of the most influential hashtags over the last two years, with 12.4 billion views. Content with short videos sharing reviews, instructions to use or try a particular product, and hashtag #TikTokMadeMeBuyIt has accelerated the purchasing process of TikTok users.
Dropshipping Suppliers
After all the above steps, you can find the perfect suppliers for your TikTok dropshipping plan. There are several honorable mentions like AliExpress, Alibaba, Dropified, SaleHoo, Oberlo, etc. Choose your partner and find the items you are looking for.
How to set up your TikTok Dropshipping Store with Shopify?
Although there are many e-commerce sites, Mega Digital choose Shopify to use as an example of how to set up TikTok dropshipping!
Before beginning to dropship on TikTok, you will need to integrate your TikTok account with a Shopify store by following these steps. By integrating Shopify with TikTok, you can make use of TikTok's amazing user engagement capabilities.
With Shopify's product link, drop shippers can tag products in every organic TikTok post. The TikTok community has the option of making purchases straight from a seller's storefront or even by clicking on a tagged item in a short video on the platform, which will link them to the seller's website where they complete their purchase.
Step 1: Install TikTok on the Shopify account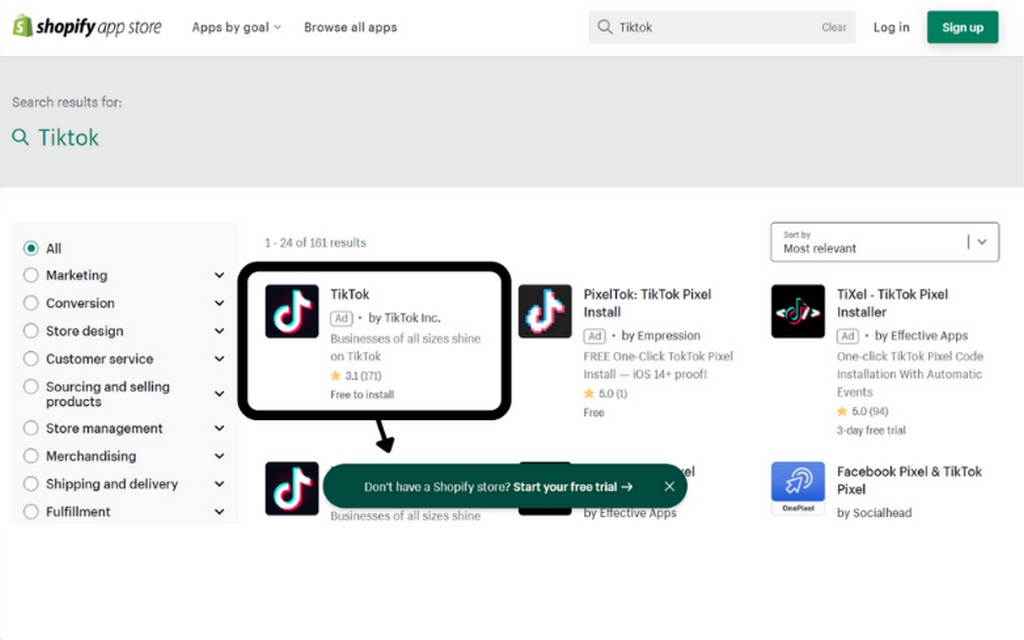 If you haven't got a Shopify account, it's time for you to sign up and add products to your account. After that, you start by downloading the TikTok app from the Shopify App Store.
Step 2: Connect your TikTok account to your Shopify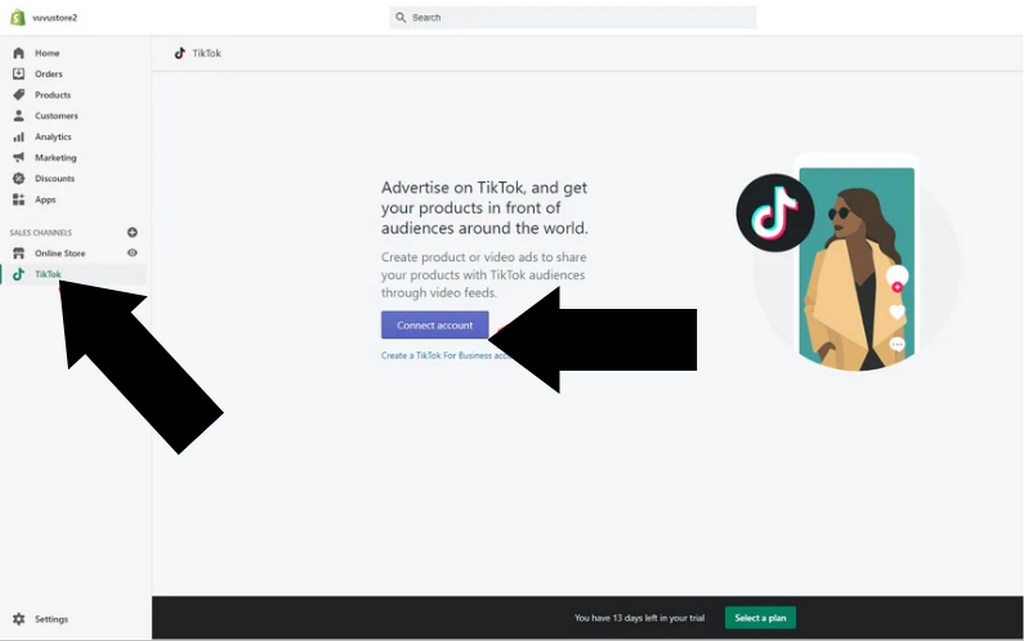 The TikTok channel will show up on the left sidebar of your Shopify Admin Dashboard once the installation process is complete. You then link your TikTok For Business account from there in order to create your TikTok Shop.
You will be able to manage the Tik Tok Business Account from the Tik Tok Business Dashboard once you have successfully connected to your store. Here, you can select your audience, make an engaging video ad, access your ad management toolbar to get insights reporting, and more.
How to advertise your dropshipping products on TikTok?
You can start creating videos to sell items right away. However, Mega Digital suggests new merchants build up their audience first with the following TikTok marketing strategies.
Use TikTok Ads for dropshipping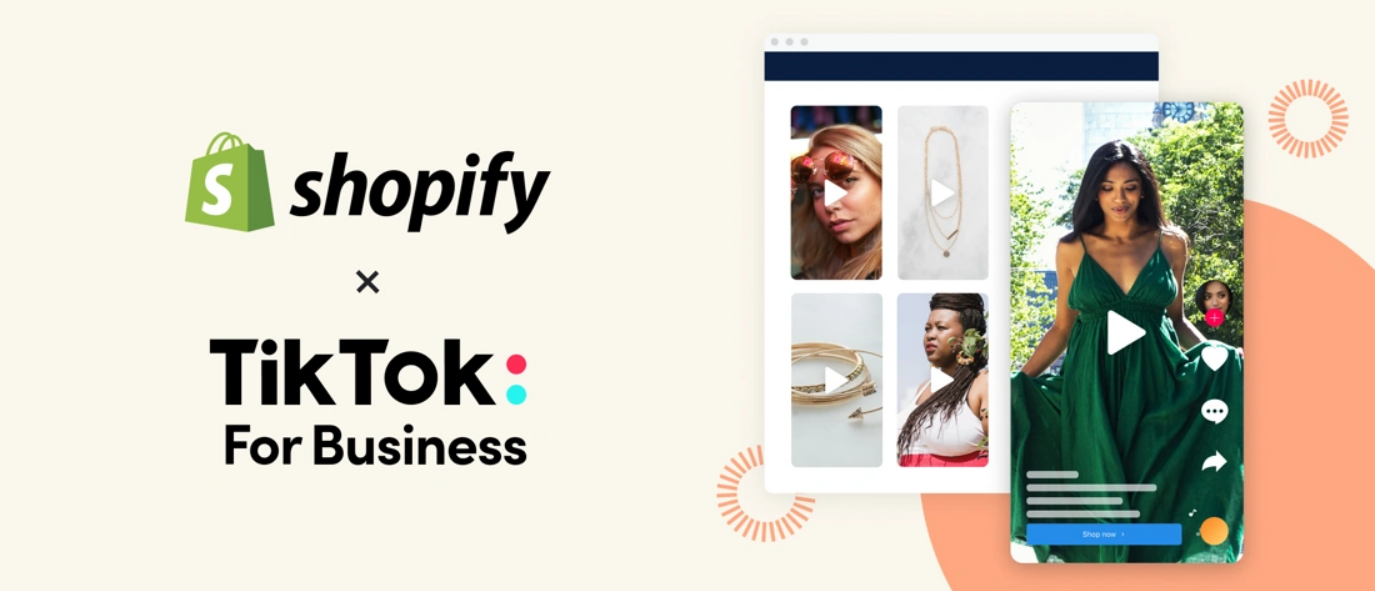 Like Facebook, TikTok provides a user-friendly platform where you can spend time on everything related to targeting, ad design, insight reports, and ad management tools. With high user purchasing demand, TikTok has offered merchants, retailers, and advertisers many types of TikTok Ads for e-commerce. This will undoubtedly help you to level up your brand and attract more potential customers for your channel.
Make use of TikTok influencers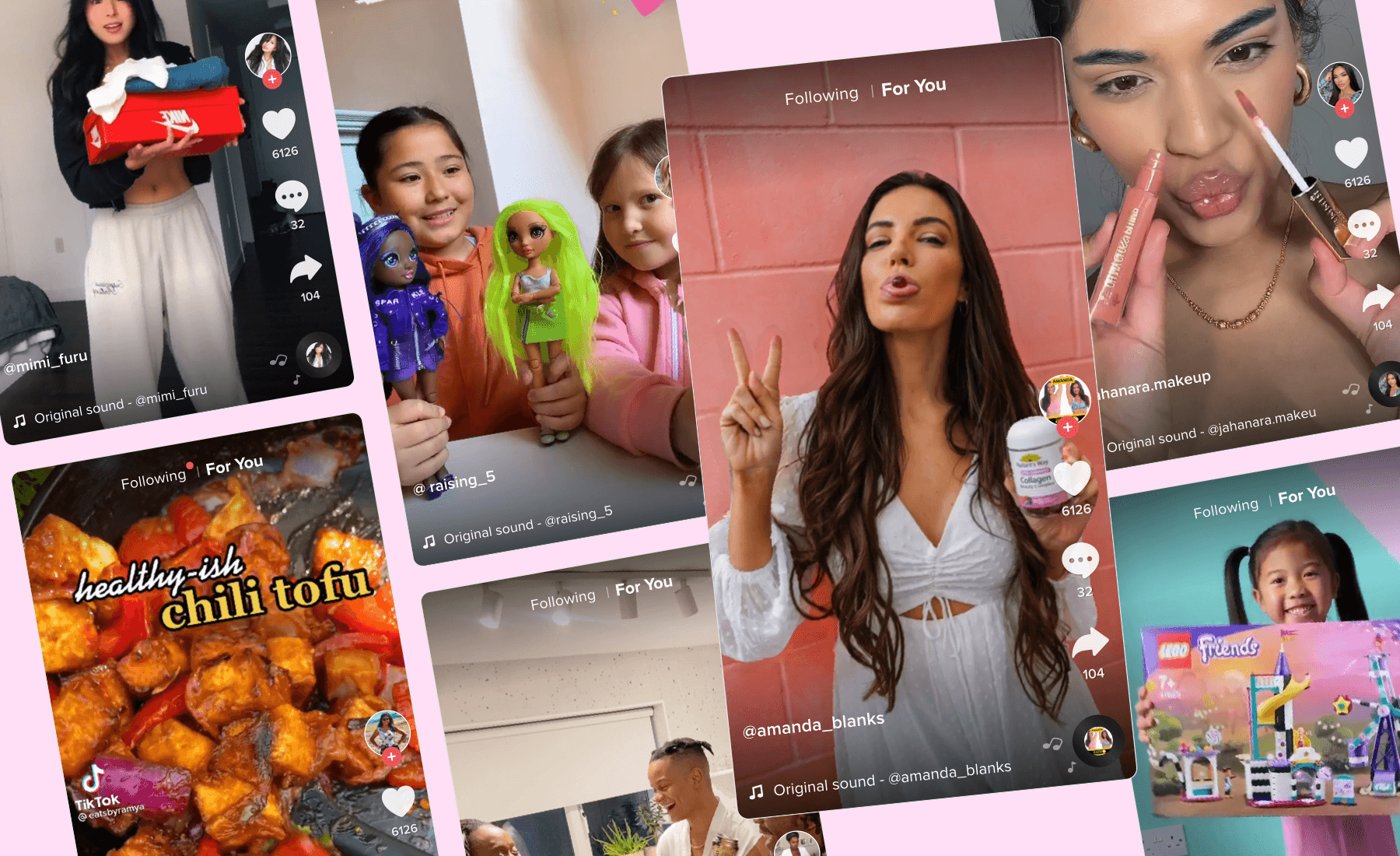 Influencers on TikTok are users who have a significant fan base. They can show your products to their followers and, in some cases, "encourage" them to make purchases because of the influencers' authority and reach. Influencers can create UGC (user-generated content) to attract their audience, which is always the optimum advertising method, especially with review content.
Merchants can start working with influencers in just three simple steps:
Find influencers in your niche
This phase is crucial. Mega Digital suggests that rather than choosing influencers based on their level of popularity, you should consider how well they complement the items and who their target audience is. You can browse and learn more about influencers on TikTok Creator Marketplace.
Let influencers do their jobs
They will know how to attract their fanbase and what content they like. For example, the most common ways are reviewing products, demonstrating how it works, and showing the behind-the-scenes. The objective is to encourage as many of their followers to click the link and visit your website as possible.
If everything goes according to plan, your product will be well received by the influencer's audience, some of whom even made purchases.
Don't miss out on the TikTok Agency account for every ad type and function usage.
Advertise with organic content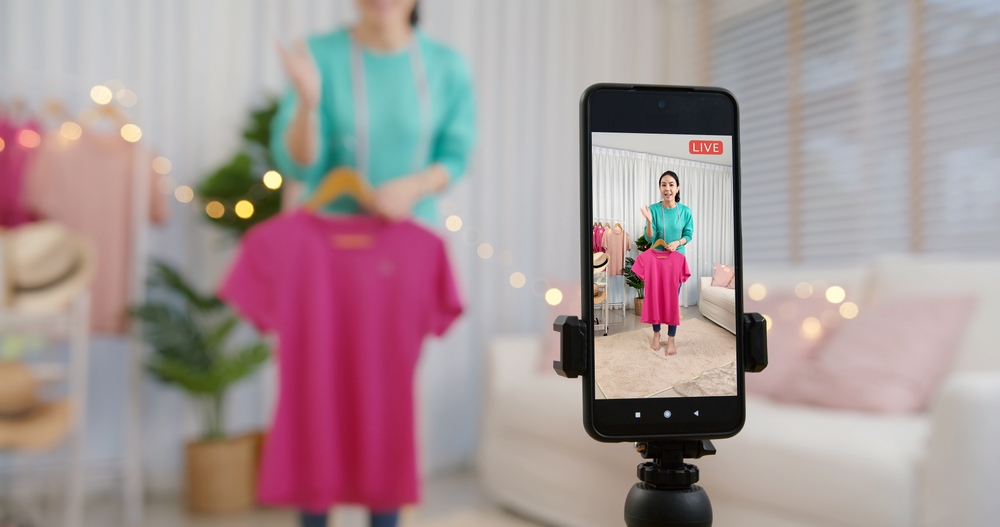 The third strategy for marketing your products on TikTok is publishing your content on the channel. In this way, you can even turn into a TikTok influencer!
You may grow your audience by continuously posting material about your markets and goods. As time passes, you can maintain their interest by holding events like contests and prizes!
Which TikTok advertising method suits my business?
With three mentioned ways for you to advertise drop shipping, Mega Digital is going to give its pros and cons for you to decide which one is the best:
| | | |
| --- | --- | --- |
| | Pros | Cons |
| Ads | Offer Lookalike Audiences features and are less expensive than Facebook Ads. | Won't be able to target desktop users, and ads are frequently rejected. |
| Influencers | Great for increasing profile awareness and promoting products with UGC-related content. | Don't have much control over targeted audiences and is less effective for clicking link purposes. |
| Organic Content | Free and businesses using Shopify can have a shop tab on their page. | Take time and effort to build up followers. |
Should I do dropshipping with TikTok?
The outcome depends on the goods you sell, your business type, and your ability to adjust to the platform. Try using TikTok ads to promote your products and services and attract potential customers. Mega Digital proposes some valuable tips for you to keep in mind while planning and executing ads with TikTok dropshipping:
Always consider your target audiences.
Inspect TikTok advertising policies and ad review checklist to avoid getting ads suspended or rejected.
Keep your ads short, organic, and UGC-related.
Final Word
It took a lot of information to go over every TikTok advertising approach. Don't panic if you are still undecided about which approach is ideal for your TikTok dropshipping. Let's use the Black Friday season to test all methods to see which is right for you. Or simpler, check out Mega Digital's tips for TikTok Black Friday and start boosting your sales now!