In the ever-evolving realm of e-commerce, TikTok emerges as a game-changer, and it's time for dropshippers to take notice. This article is your compass for unlocking the full potential of TikTok ads for dropshipping. Delve into crucial strategies, gain invaluable tips, and uncover key insights that spell out precisely why running TikTok ads can propel your dropshipping business to new heights!
Why choose TikTok ads for dropshipping?
First, let's clarify "What are TikTok ads?" – TikTok ads are short video advertisements on TikTok, typically 15 seconds or more. They help you promote products and connect with TikTok's large and diverse user base. Next, here are the 5 reasons why you should launch dropshipping on TikTok!
The purchasing power of users on TikTok
TikTok wields significant influence when it comes to user purchases, as demonstrated by the viral hashtag #tiktokmademebuyit, which has amassed a whopping 70.4 billion video views and is still counting. But what sets TikTok apart is its genuine and relatable content format. Users see real people using and endorsing products, making it an effective platform for influencing purchasing choices.
The power of engaging video ads
Video ads take center stage as they command a staggering 92% approval rating among marketers. This isn't surprising given their superior ability to captivate audiences and influence brand perception, surpassing the impact of traditional display and text ads in many instances. TikTok's ad formats, primarily video-based, effectively seize viewers' attention and provide a platform for showcasing products and absorbing creatives.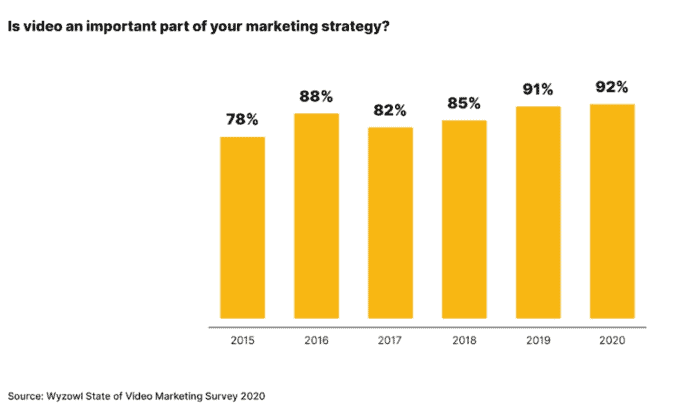 Efficient TikTok advertising cost
When it comes to affordability, TikTok stands out. Initiating TikTok ads costs as low as $10 per CPM (cost per 1,000 views), with a minimum daily spend requirement of $20 per ad group. While this initial investment might seem higher than other platforms like Facebook, the cost per click can plummet to as low as $0.10 – $0.20. This equates to long-term savings in generating clicks and driving sales.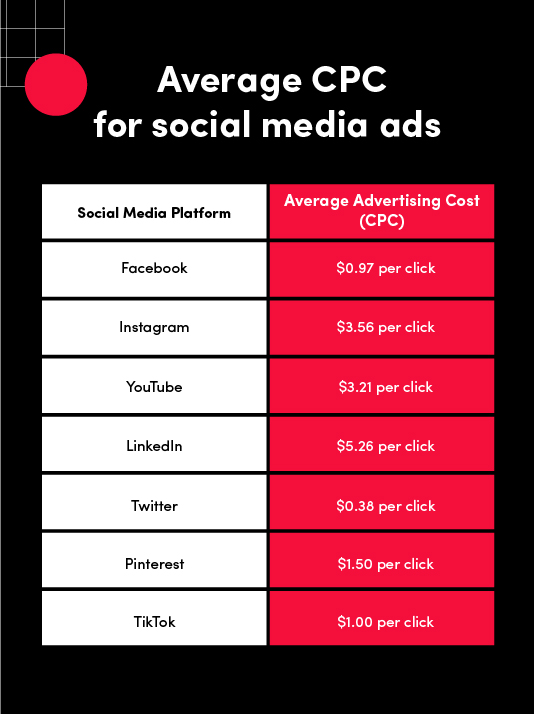 Lookalike Audiences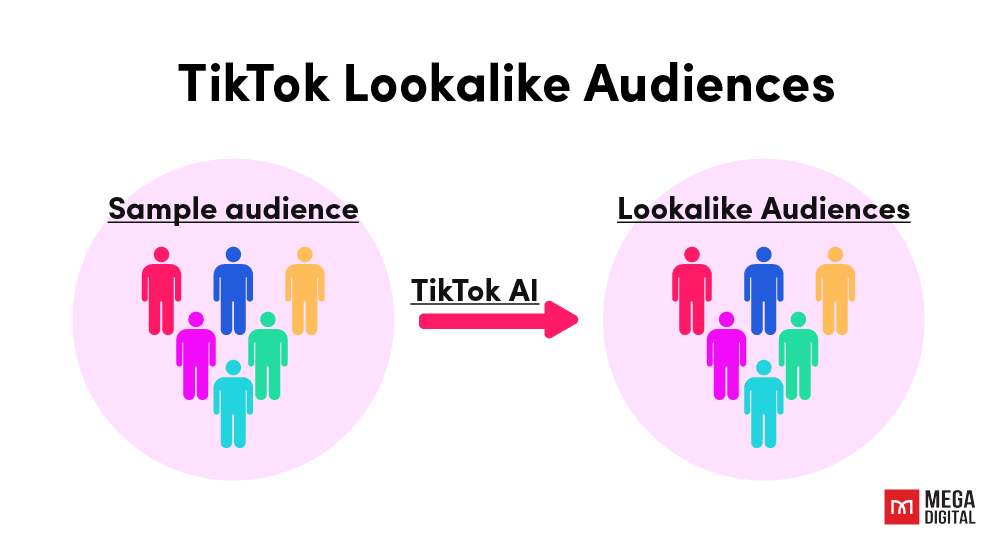 TikTok allows you to use Lookalike Audiences, a feature similar to Facebook. With Lookalike Audiences, you can create new target audiences that are likely to exhibit behaviors similar to your existing customers. For example, if you provide TikTok with a customer list, they can generate a new audience that shares similar characteristics, increasing the likelihood of conversions.
Influencer marketing's potent impact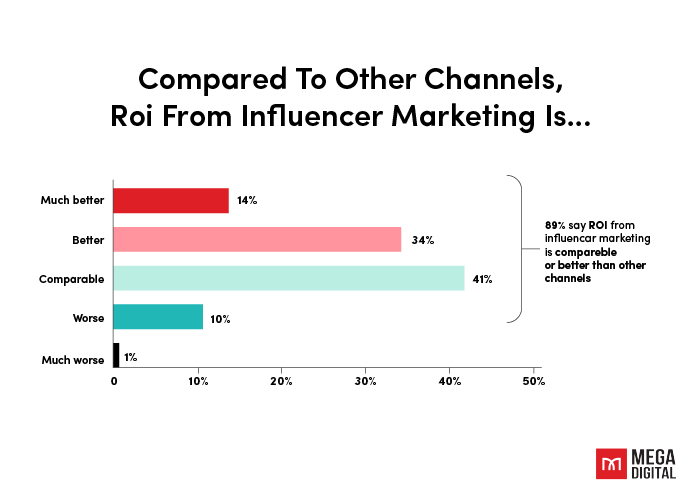 Picture this: a trusted individual with a devoted following promotes your product, and your profits start to soar. It might not be quite that effortless, but you get the idea. An impressive 34% of brands have experienced superior return on investment through influencer marketing compared to other channels. As a dropshipper, harnessing influencers' endorsements through TikTok ads or TikTok affiliate marketing can expose your product to a vast, impressionable, and youthful crowd, translating into substantial earnings.
What are the best ads for dropshipping?
TikTok ads offer a fresh opportunity to showcase your business on the dynamic platform. Much like Facebook, TikTok provides a user-friendly space for ad creation, precise audience targeting, in-depth insights, and ad management tools. Here's the lowdown on TikTok's 5 key ad types for online businesses:
In-Feed Ads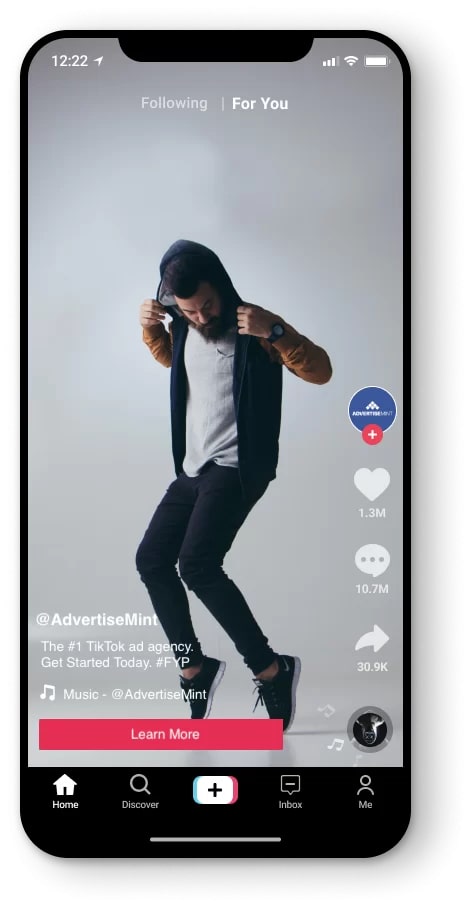 In-Feed ads seamlessly fit into users' feeds, similar to Instagram Stories, making them perfect for showcasing TikTok dropshipping products as users scroll through their "For you" page.
Metric index: In-Feed Ads have an average CTR of around 8% to 10%. This means that for every 100 users who view your In-Feed Ad, 8 to 10 are likely to click through to your product page, offering a promising return on investment.
Effectiveness: In-Feed Ads are effective for promoting dropshipping products because they blend seamlessly into users' feeds.
Spark Ads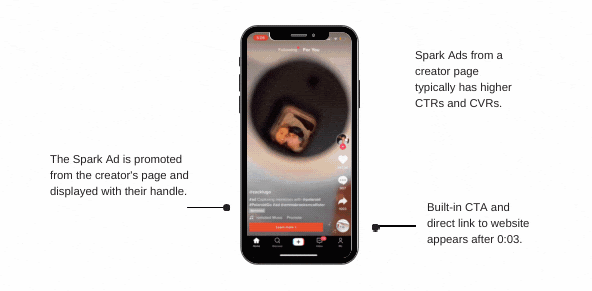 Spark Ads allows you to promote organic TikTok posts from your account as ads. This means that you can promote user-generated content from creators for a more trusted and reliable source.
Metric index: Spark Ads have an average CTR of 2.8% and an average CVR of 1.2% – higher than other platforms. Also, a study from Ipsos Global shows that Spark Ads can increase reach by up to 1000%, and brand awareness by up to 500%.
Effectiveness: Spark Ads are effective for dropshippers because they allow you to promote organic content that your audience is already familiar with. This can help to build trust and credibility with your potential customers. Additionally, Spark Ads can be a great way to reach a new audience and promote new products.
Video Shopping Ads
Video Shopping Ads allow you to tag and showcase your products in a video format. This can be a great way to highlight the features and benefits of your products in a visually appealing way.
Metric index: Video Shopping Ads can increase purchase intent by up to 91% and have a higher CTR and CVR than other ad types- an average CTR of 3.5% and an average CVR of 1.5%.
Effectiveness: Video Shopping Ads are effective for dropshippers because they allow you to showcase your products in a video format. This can be a great way to highlight the features and benefits of your products in a visually appealing way. Additionally, Video Shopping Ads can be a great way to reach a new audience and to promote new products.
Dynamic Showcase Ads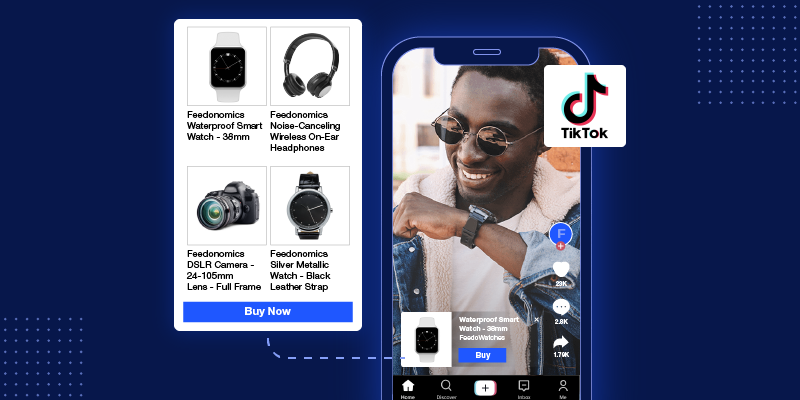 Dynamic Showcase Ads automatically create personalized ads for each user based on their interests and past behavior, ensuring the relevance of your ads to every individual user. However, to set up this ad type, advertisers need access to a TikTok Agency account. Make sure to connect with a reputable TikTok Partner, such as Mega Digital, to obtain access and get experts' advice for your campaigns.
Metric index: Following Sprout Social Blog, Dynamic Showcase Ads can increase sales by up to 50% and have an average CTR of 3.2% and an average CVR of 1.4%, mostly because they allow users to shop directly from TikTok.
Effectiveness: Dynamic Showcase Ads are effective for dropshippers because they automatically create personalized ads for each user. This can help to ensure that your ads are relevant to each user and that your products are seen by people who are most likely to be interested in them.
Catalog Listing Ads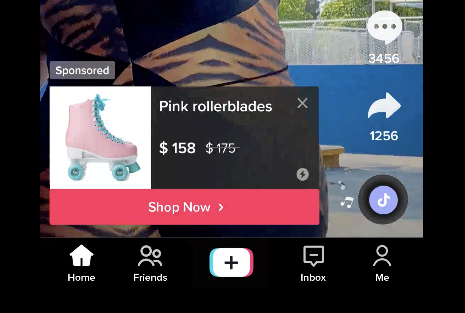 Catalog Listing Ads allow you to promote your product catalog directly on TikTok. This can be a great way to reach a large audience and make it easy for users to click on and directly purchase your products.
Metric index: TikTok Catalog Listing Ads typically achieve competitive CTRs, often ranging from 5% to 8%, with favorable conversion rates that commonly exceed 2% to 4%. Users who engage with these ads are more likely to click through and convert due to their specific product interest.
Effectiveness: TikTok Catalog Listing Ads are effective for dropshippers because they allow customers to scroll directly and shop in your product catalog on TikTok. This can be a great way to reach a large audience and make it easy for users to purchase your products.
Carousel Ads
For dropshippers looking to tell a story or showcase multiple products, Carousel Ads is your savior. It allows the display of multiple images or videos in a single ad, offering a dynamic advertising option.
Metric index: Carousel Ads are highly effective at driving user interaction, with an average engagement rate of approximately 12%. Users appreciate the dynamic format of Carousel Ads, making them a valuable choice for showcasing a range of dropshipping products.
Effectiveness: Carousel Ads are effective for promoting dropshipping products because they allow you to showcase multiple products in a single ad.
Given TikTok's preference for "amateur-style" videos, making use of user-generated content (UGC) videos can be a fantastic strategy to promote your products. It's all about adding a touch of authenticity and connecting with your audience genuinely.
How to run ads for dropshipping on TikTok?
Running ads for dropshipping on TikTok offers a golden opportunity to reach a broader audience and boost sales. However, TikTok advertising can be daunting due to the multiple ad types and setup methods available. So, we recommend every advertiser to map out their objectives, ideal customers, and check for available ad types before starting.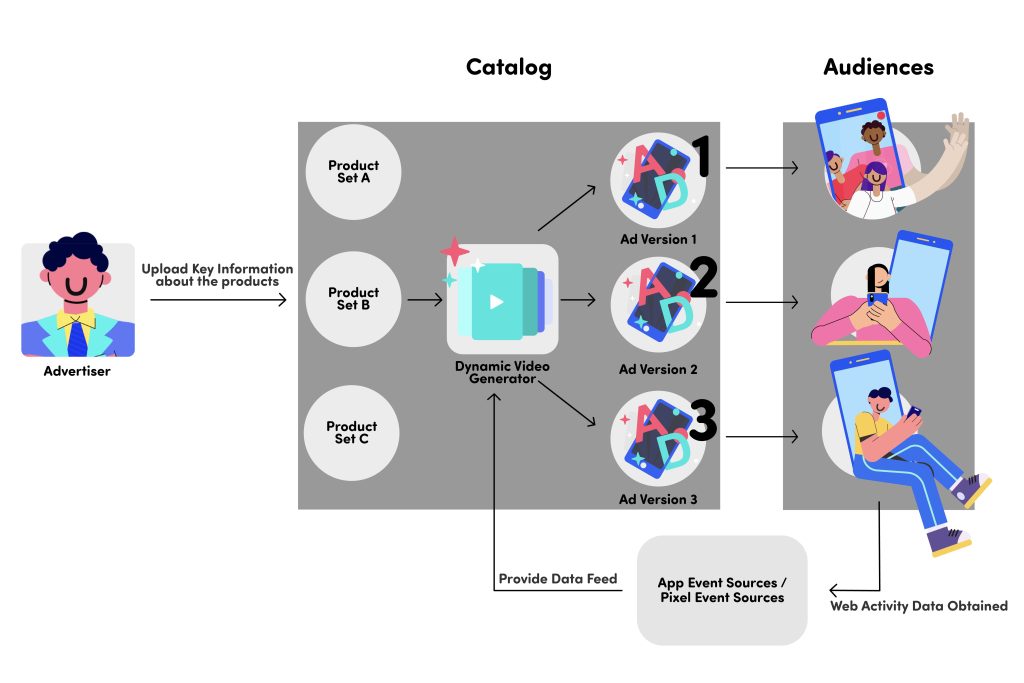 Let Mega Digital give you 4 simple steps to set up a dropshipping ad campaign for product showcasing!
Step 1: Click on Asset to create a Catalog within the TikTok Business Center.
Step 2: Upload or sync products to your catalog.
Step 3: Produce or upload videos showcasing the products featured in your catalog.
Step 4: Under the Advertising Objective, select Product Sales. Choose if your product information is coming from a Catalog or already on TikTok Shop.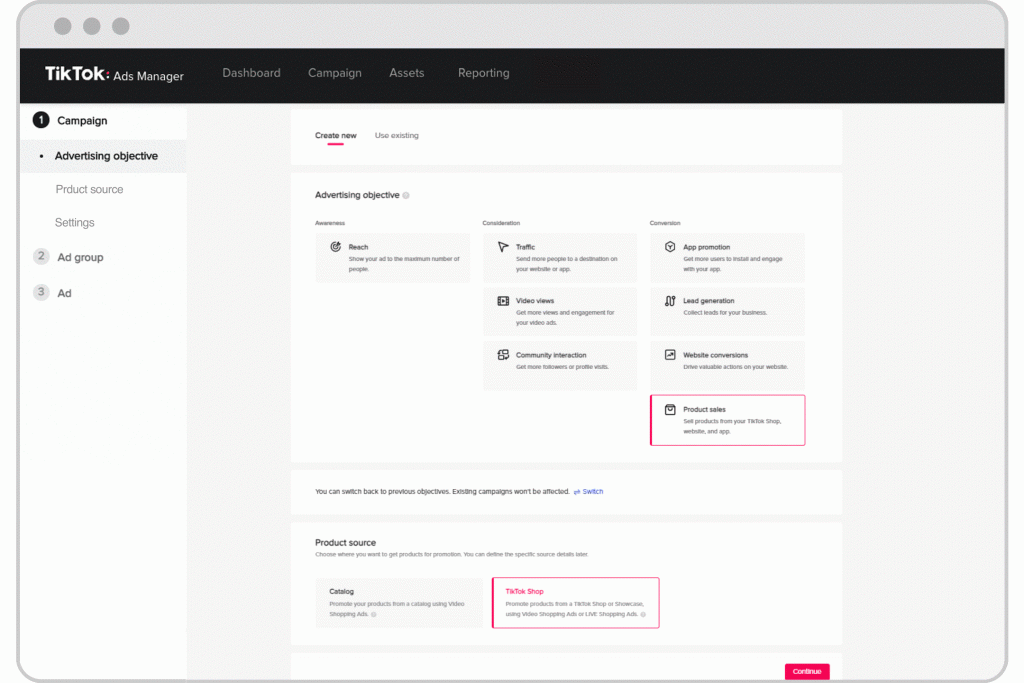 If your product source is coming from websites, apps, or an e-commerce platform, remember to sync every information and implement TikTok Pixel for precise targeting functions
Mega Digital recommendations for best TikTok dropshipping ads
Create engaging and visually appealing ads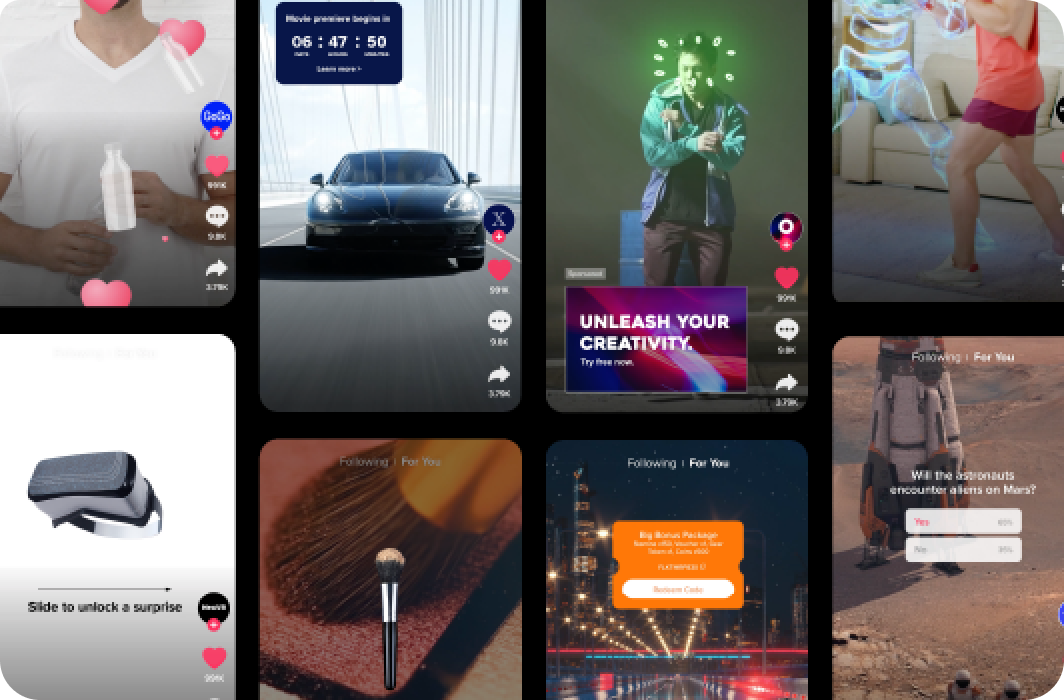 TikTok is a visual platform, so it's important to create ads that are eye-catching and attention-grabbing. Use high-quality videos and images that showcase your products in the best possible light. You can also use text overlays, animations, and music to make your ads more engaging.
Or consider using TikTok interactive add-ons – a powerful tool that dropshippers can use to improve their ad performance and achieve their marketing goals.
>>> Learn more: Unfold the top 11 TikTok Video Ideas to captivate your audience
Test and optimize your campaigns
Don't just set and forget your TikTok ad campaigns. Regularly test different ad types, targeting options, and creativity to see what works best for your business. You can use TikTok's Ads Manager to track the performance of your campaigns and make adjustments as needed.
For a more detailed guide on launching your first mix TikTok ads campaign, including setting up ad groups and ads, refer to our article "3 solutions to optimize TikTok ads" dedicated campaign creation, ad group setup, and ad creation. This process will help you effectively run ads for your dropshipping business on TikTok.
>>> Read more: How to optimize TikTok Ads – Guideline from TikTok Agency
Focus on products that are popular on TikTok
There are certain types of products that tend to do well on TikTok, such as fashion, beauty, and home goods. If you're dropshipping products in these categories, you'll have a better chance of success. You can use TikTok's For You page to see what kinds of products are popular with users.
>>> Learn more: How to Find Trending Products on TikTok
Use social proof or UGC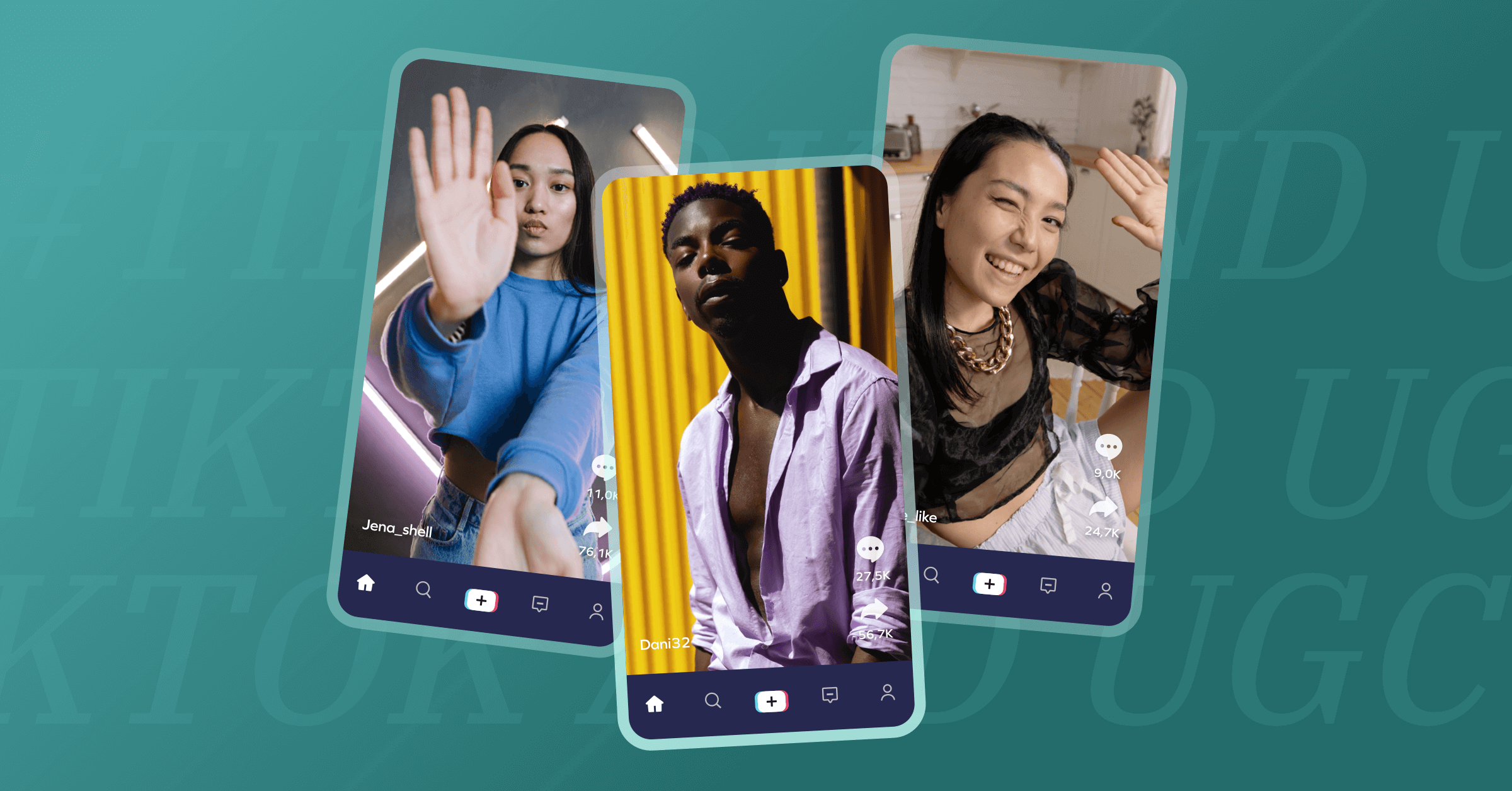 People are more likely to buy a product if they see other people using and enjoying it. When creating your ads, include testimonials, reviews, and user-generated content. You can collect user-generated content by encouraging your customers to post videos and photos of themselves using your products on TikTok.
Scale up on seasonal occasions
In the world of dropshipping, getting the timing right is key to staying ahead. To stand out, make the most of holidays by launching fun mini-games, offering fantastic deals, and hosting special sales events. These tactics aren't just about celebrating the holidays; they're powerful tools to boost interest, spike sales, and gain a competitive edge in the market.
And guess what? Our comprehensive eBook, "TikTok Holiday 2023: How to drive engagement and sales" holds the secret sauce to ace your holiday marketing game. Inside, you'll find a treasure trove of strategies and tips tailored to help your brand shine during festive times. Dive into this guide to unlock the tactics needed to create impactful campaigns, engage your audience, and maximize sales during these crucial periods.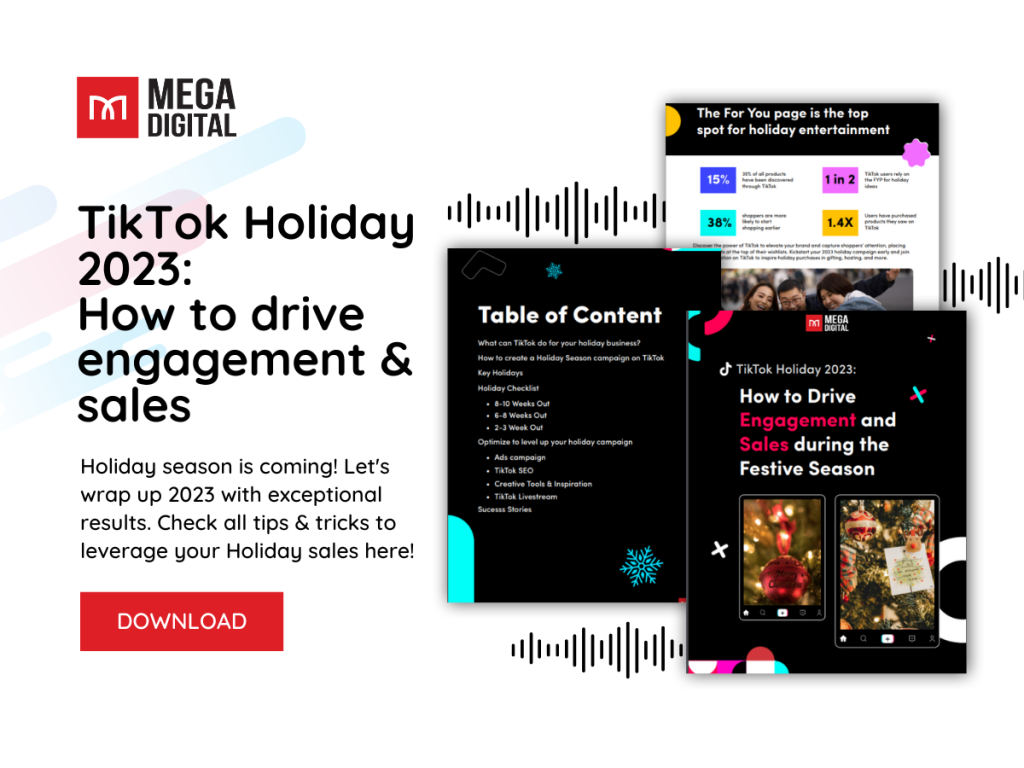 Final word
TikTok Ads for dropshipping have truly changed the game. Their engaging nature, massive reach, and affordability offer a unique chance to connect with your target audience and boost your sales. While there might be some challenges along the way, the potential rewards make diving into TikTok Ads a fantastic addition to your e-commerce strategy. So, don't hesitate – embrace TikTok Ads, let your creativity flow, and start reaping the benefits of your dropshipping journey. If you're still hesitant, let TikTok Agency do the job for you! Scale up your TikTok advertising with Mega Digital now!