In 2022, TikTok continued to develop its new commerce ad solutions called TikTok Shopping Ads. They will experiment with three ad formats: Video Shopping, Catalog Listing, and LIVE Shopping Ads. This suite was created to assist brands and creators in incorporating shoppable content and experiences into their feeds.
Let's go through these new ad types and what they can do to leverage the TikTok e-commerce experience in this article!
What are TikTok Shopping Ads?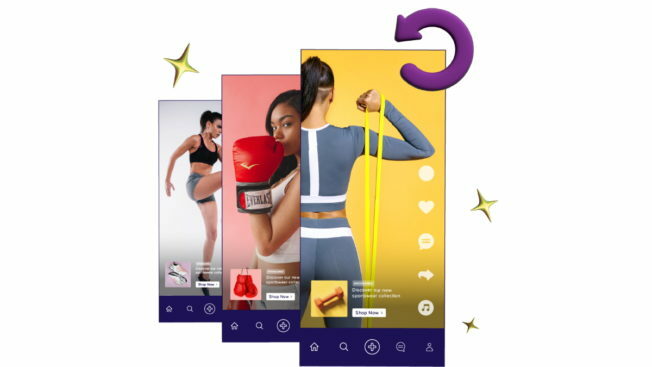 TikTok Shopping Ads is a set of ad solutions, features, and tools that make it easy for brands and sellers to reach and interact directly with customers. TikTok's announcement highlights the adaptability of these new ad formats, which optimize the click-to-buy customer journey and discovery via the TikTok algorithm's hyper-personalization.
Types of Shopping ads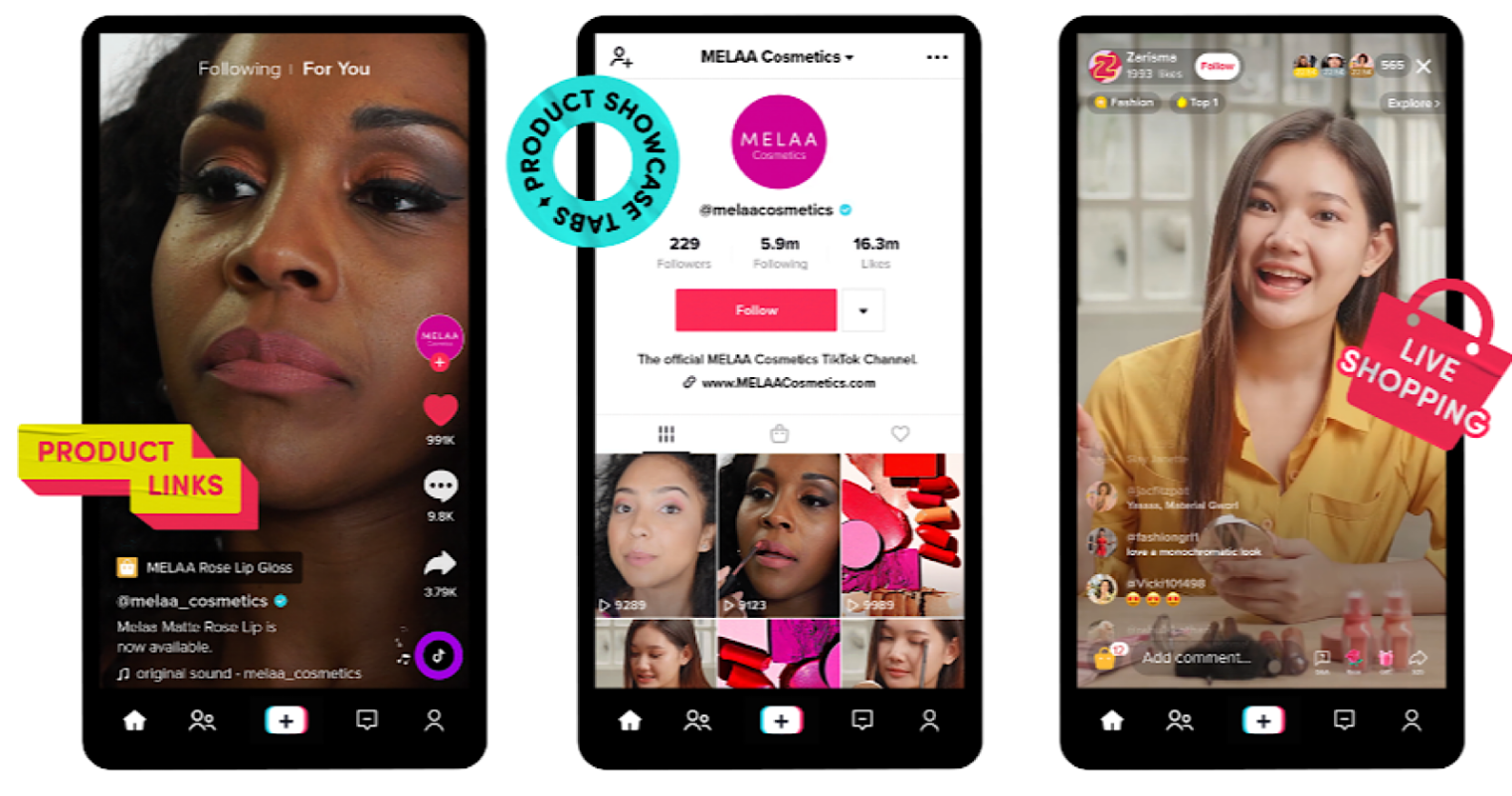 The three latest shopping ad solutions in the TikTok Shopping Ads package include:
Catalog Listing Ads
Video Shopping Ads
LIVE Shopping Ads
Catalog Listing Ads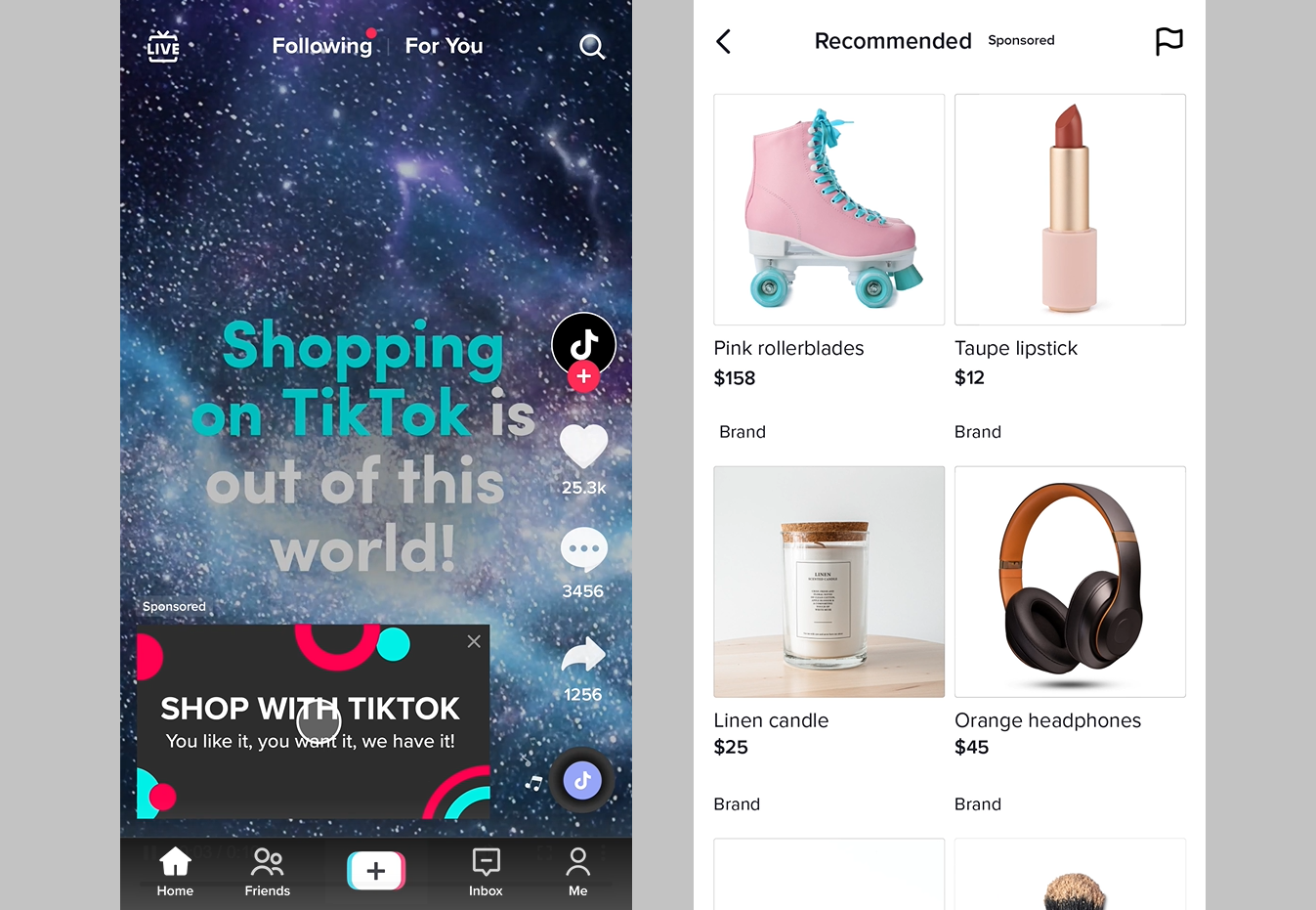 Catalog Listing Ads allow sellers to feature their product catalogs across the app and expand their reach. With this ad, you can promote their products across shoppable surfaces such as "recommended" or "Related Products." One of the most striking features of Catalog Listing is that it does not require producing videos for advertising campaigns.
However, the Catalog feature to add products is only available on TikTok Agency ad accounts. Therefore, to use the Catalog Listing Ads, you need to contact TikTok partners such as Mega Digital to access the TikTok agency account.
Video Shopping Ads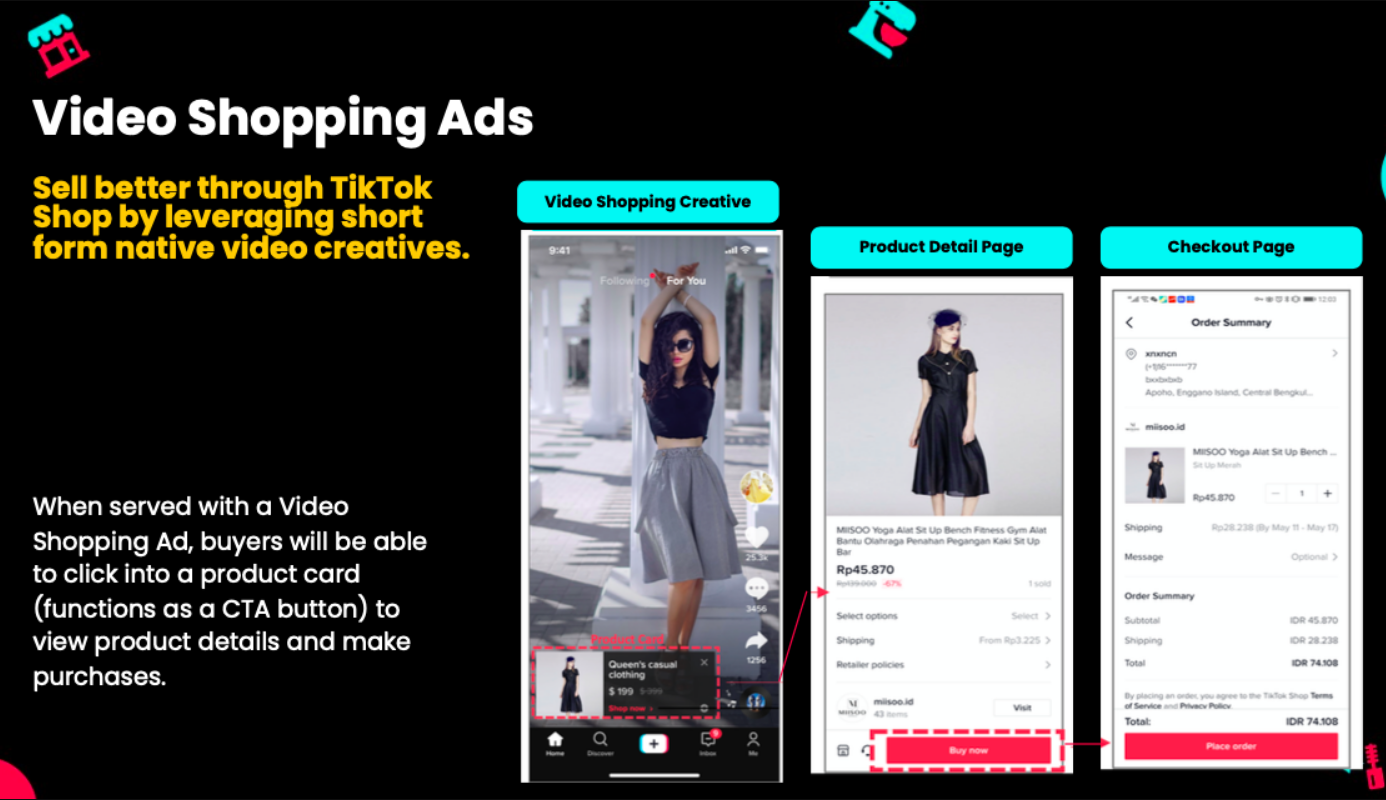 Video Shopping Ads are designed to assist TikTok Shop sellers in increasing product discovery and purchase intent through advanced auction optimization levers available in TikTok Ads Manager. However, it is only available in Indonesia, Malaysia, Thailand, and Vietnam.
With Video Shopping, buyers can click on a product card (a CTA button) to view product details and make purchases. This Ad uses Smart Targeting to deliver ads to consumers at the end of the buying journey (those who intend to purchase but have not yet paid).
In addition, this ad type combines the outstanding features of 2 other e-commerce ads, Collection ads, and Dynamic Showcase ads, to encourage and motivate users to complete the checkout process.
LIVE Shopping Ads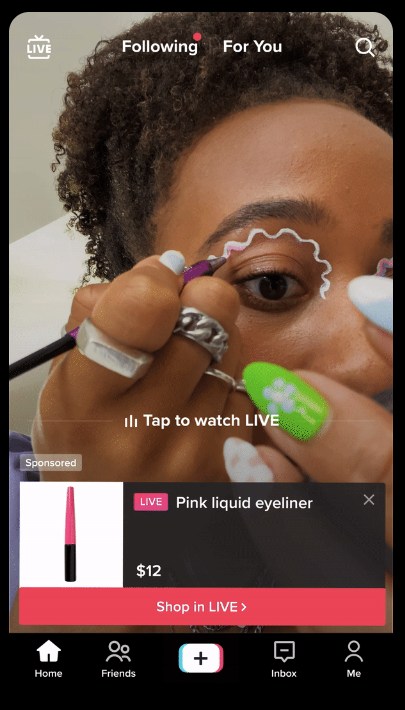 Live Shopping Ads assist sellers in expanding their reach and driving engaged viewers to your TikTok Shop – Live Shopping sessions. TikTok will display your ads on the For You Page, and users will have two options to access the live stream:
Click on the ad: Users will immediately be redirected to the seller's live stream. Here, they can directly interact with the seller and buy the product displayed as a product card or a link to the TikTok Shop.
Swipe the ad to the left: Users will go to the seller's profile page. Here, users can directly explore products from the TikTok Shop store on the account profile page or click on the avatar with the Live icon to access the live stream room.
This advertising method is being tested in TikTok Shop Seller Center markets, including Indonesia, Malaysia, Philippines, Singapore, Thailand, and Vietnam.
Tips to use TikTok Shopping Ads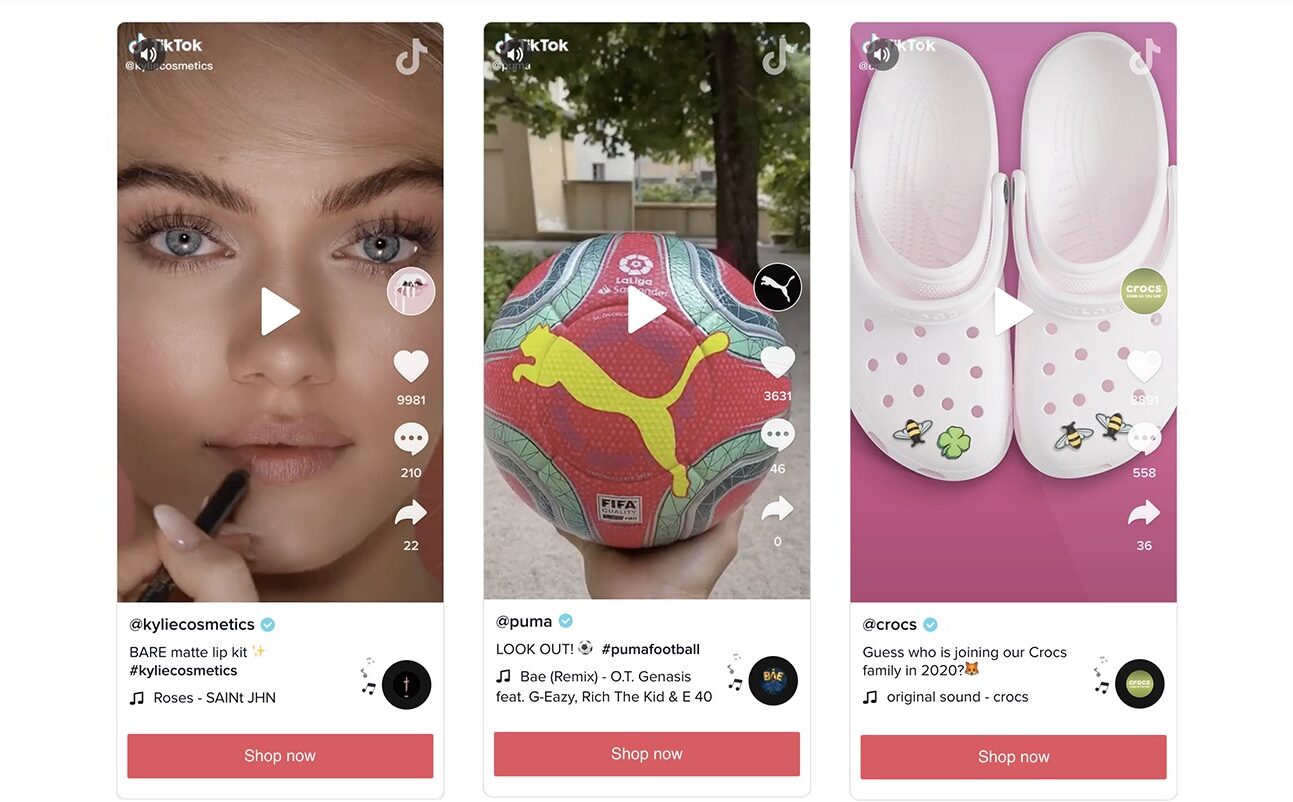 Depending on the type of product you sell, there will be different TikTok Shopping ad solutions. However, one of the most preferred solutions by many retailers is Video Shopping ads. This advertisement helps your products stand out and motivates users who have added products to their cart to continue purchasing.
Livestream Shopping ads are best suited to driving more qualified traffic to your Live Shopping sessions. Live streaming helps sellers directly communicate with viewers while better understanding the product they are about to buy.
However, to use the ads mentioned above, sellers need to install TikTok Shop, which is only available in some regions. Then, users can change to TikTok Agency accounts with the agency's help to use Catalog Listing Ads fitted for promoting a wide range of products.
Final Word
TikTok Shopping Ads are powerful advertising tools that increase sellers' traffic while creating a seamless shopping experience for customers. If you want to start selling products on this platform, use some useful TikTok Ads for e-commerce for better results.