TikTok Catalog Listing Ad is one of the three ads introduced in 2022 tailored for the e-commerce industry. Building a seamless shopping experience on TikTok with Catalog Listing ads can display all the products and increase reach for retailers with no video required. Learn more about the Catalog Listing ad and how it works right now!
What is TikTok Catalog Listing Ads?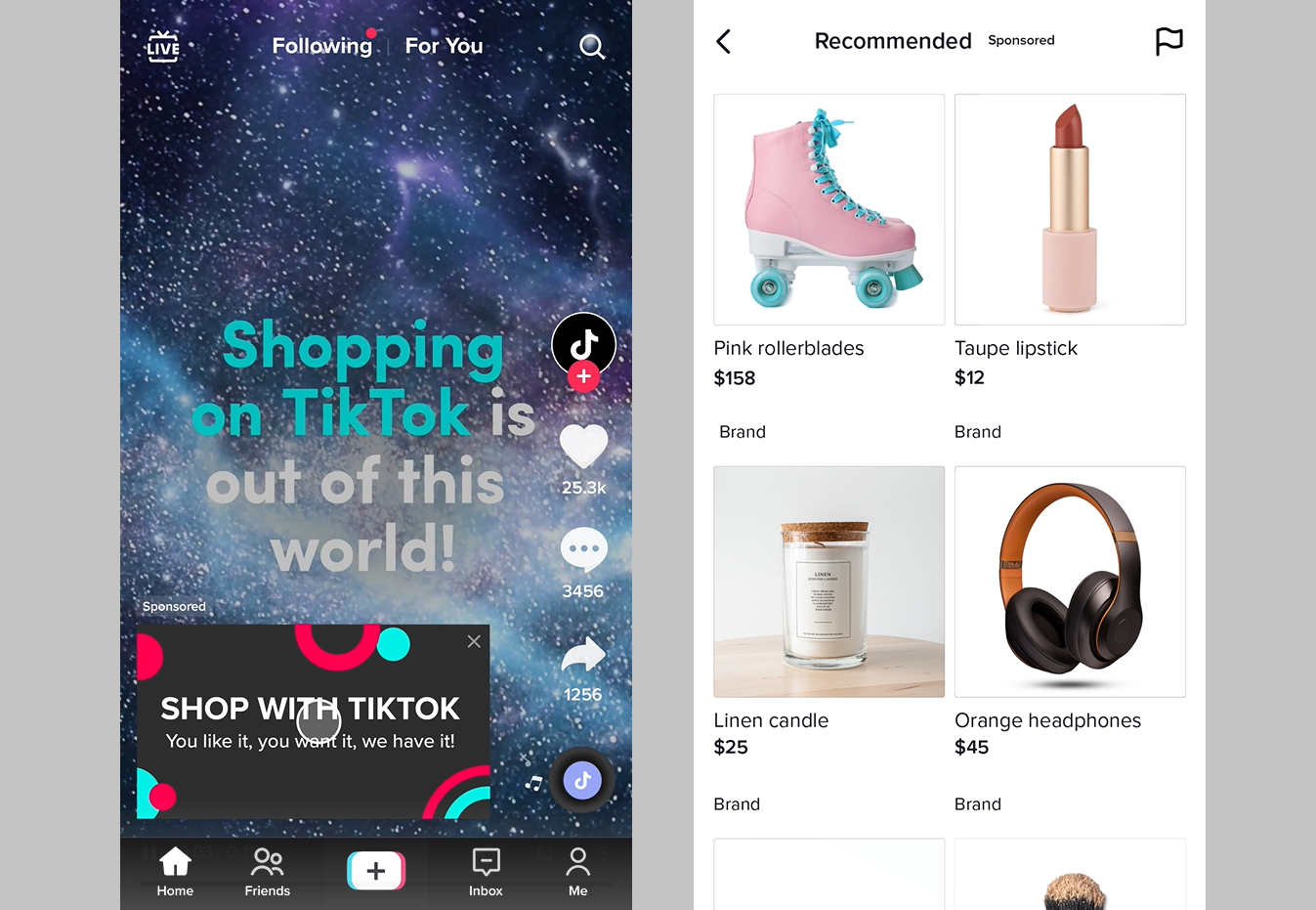 TikTok Catalog listing ads are a Shopping advertising type that lets advertisers present their product catalogs at scale, especially without producing video content. This ad appears like an in-feed, including a CTA to navigate the user to the product catalog.
Catalog Ad combines the feature of Collection ads with TikTok's algorithm to advertise images with the following information about one or more products at the same time.
However, the Catalog feature to add products is only available on Agency ad accounts distributed by TikTok official partner.
Benefits of Catalog Listing Ads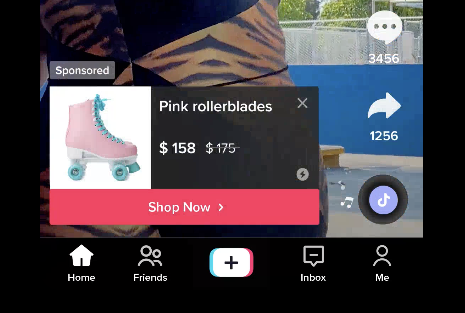 For users, Catalog Listing Ads create an entertaining shopping experience by surfacing products interlacing between videos. Users can explore products and interact with relevant, personalized experiences throughout their purchasing journey.
Moreover, TikTok Catalog Ads also provide advertisers with many benefits:
Upload your product catalog with no video asset required.
Extend your reach to millions of consumers looking to purchase goods similar to yours.
Get information about your most valued clients and merchandise to boost sales.
Increase the visibility of your products in target locations to attract more users.
Interest customers by displaying your products along their TikTok shopping journey automatically.
Utilize top-tier automation systems to optimize ads for clicks or conversions.
Increase effectiveness to cut costs, increase traffic, and increase conversions.
Requirements to use TikTok Catalog Ads
Catalog Ads come in 2 more types which are called Shopping Ads. Therefore, to access these three types of ads, advertisers should:
Own a TikTok Ad Agency account.
Integrate advanced signals like TikTok Pixel.
Link products to the Catalog.
Advertisers needn't access TikTok Shop to run Catalog listing ad campaigns. Then, they can send customers to an external website besides TikTok Shop.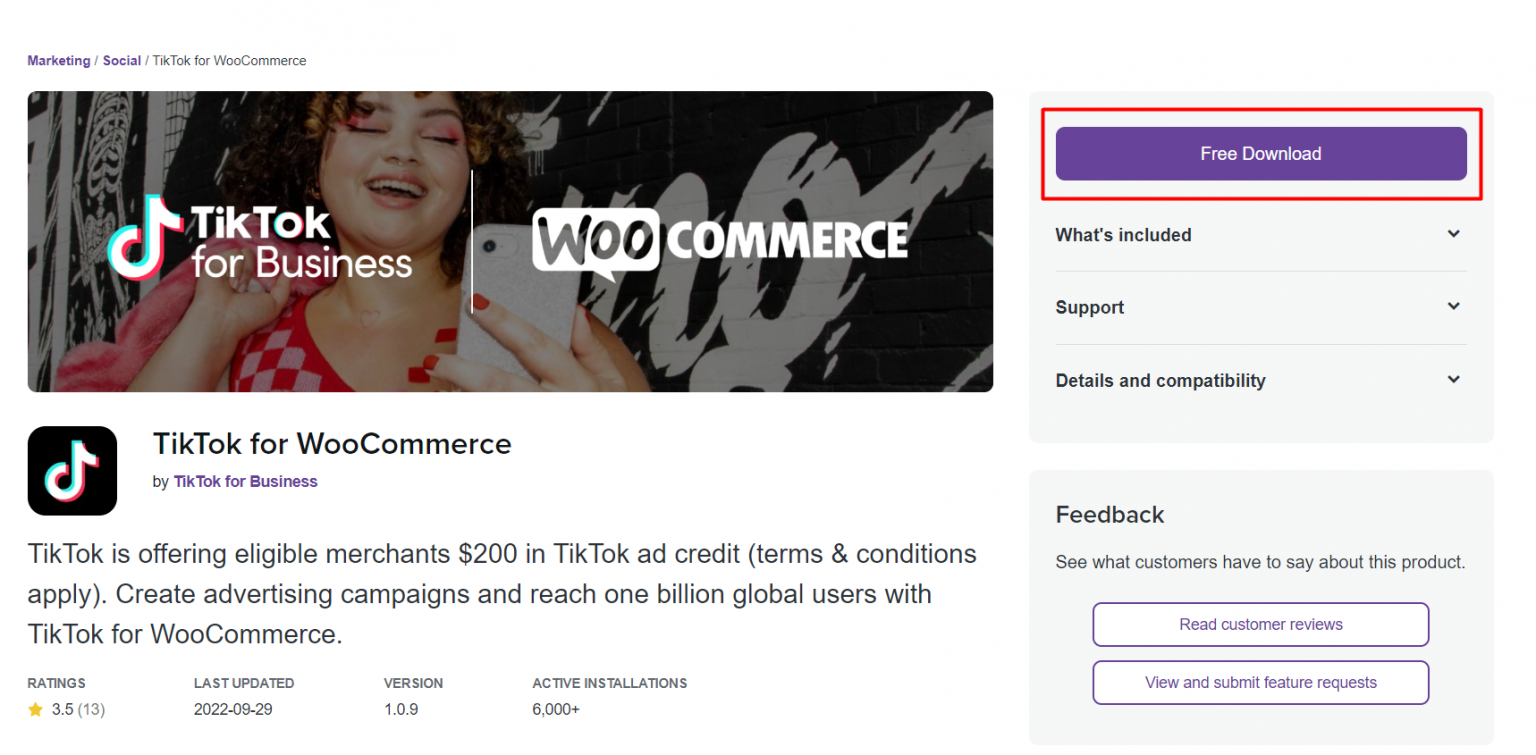 Till 2022, TikTok has partnered with many e-commerce platforms like Shopify, WooCommerce, BigCommerce, Square, Salesforce, ECWID by Lightspeed, PrestaShop, Tray Tecnologia, Loja Integrada, Kyte, Vtex, and OpenCart. These platforms have their marketplace to sync stores up with TikTok without further application easily.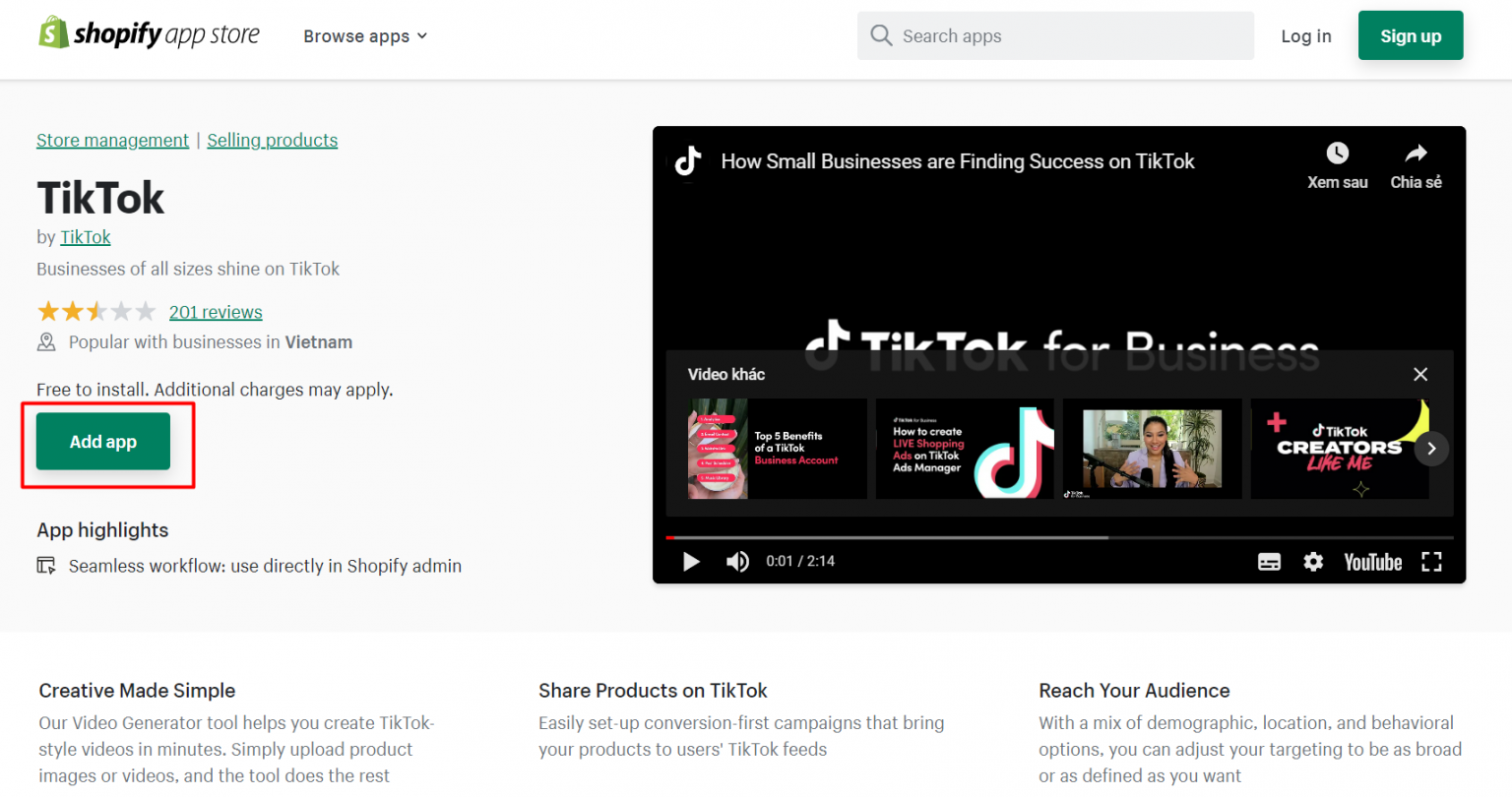 Catalog Listing Ads features
Landing Page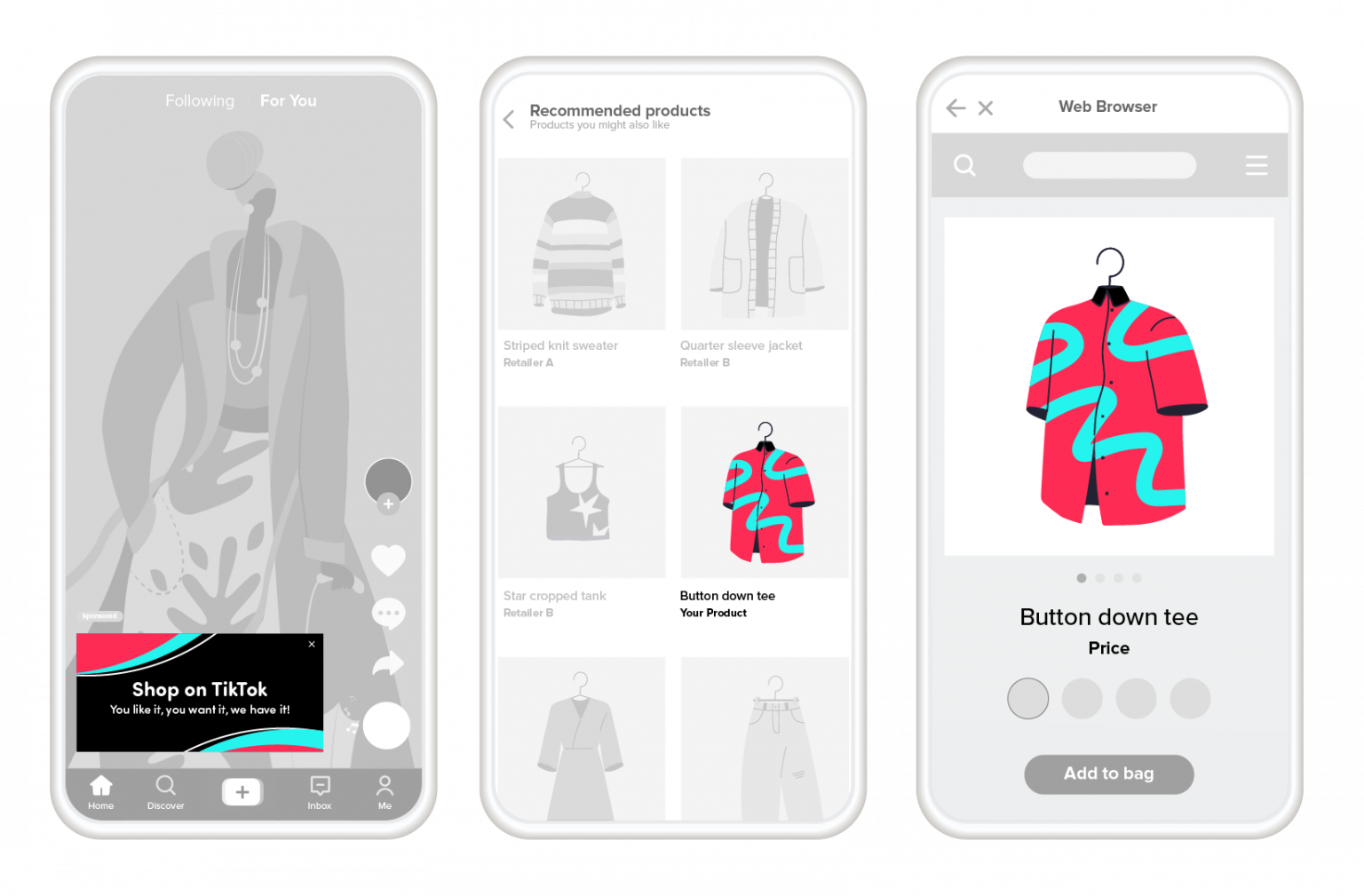 Users can watch videos created by TikTok on the For You page that advertise shopping through various Catalog Listing Ad experiences. When users click on these videos, users will direct to a specific landing page for Catalog Listing Ads that showcase numerous goods from participating advertisers.
Advertisers can bid-boost their products to improve visibility and performance to increase visibility and effectiveness.
Shoppers can navigate through the product grid to discover and explore products from various sellers. Clicking on a product will take customers to the advertiser's product detail page for a quick and simple checkout.
Related Products
As a result of your catalog listing ads, product detail pages (PDP) on TikTok may display your products as "Related Products." Users can search for and explore products related to those listed on the PDP.
How to add products to your Catalog
Create a catalog
Step 1: Sign into TikTok Ad Manager. Then, click Catalog under Assets.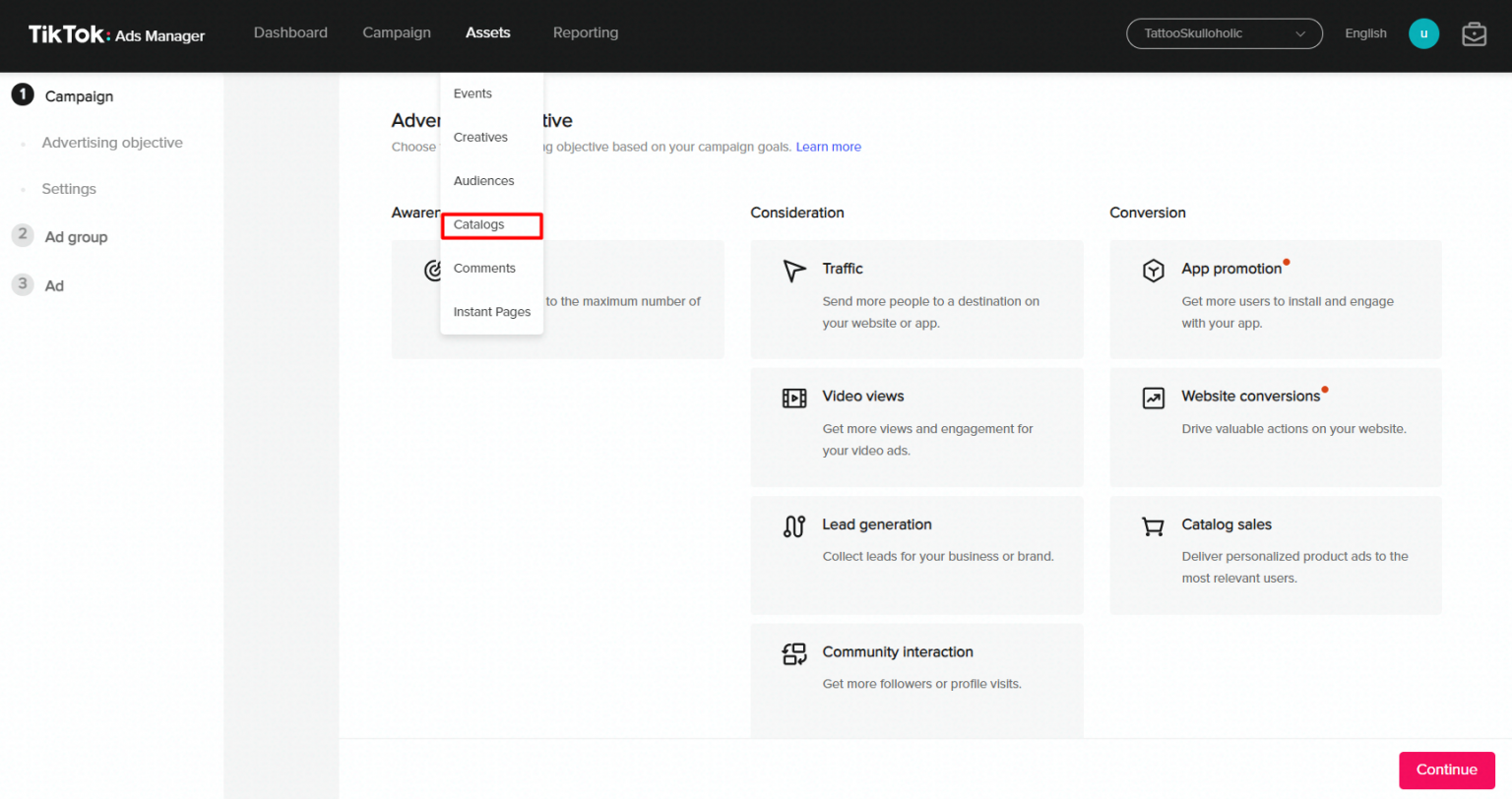 Step 2: After that, click on Add Catalog and fill out all the required information, including:
Catalog Name
Business Center Account
Industry
Default Location
Default Currency
Click on Create to finish the process.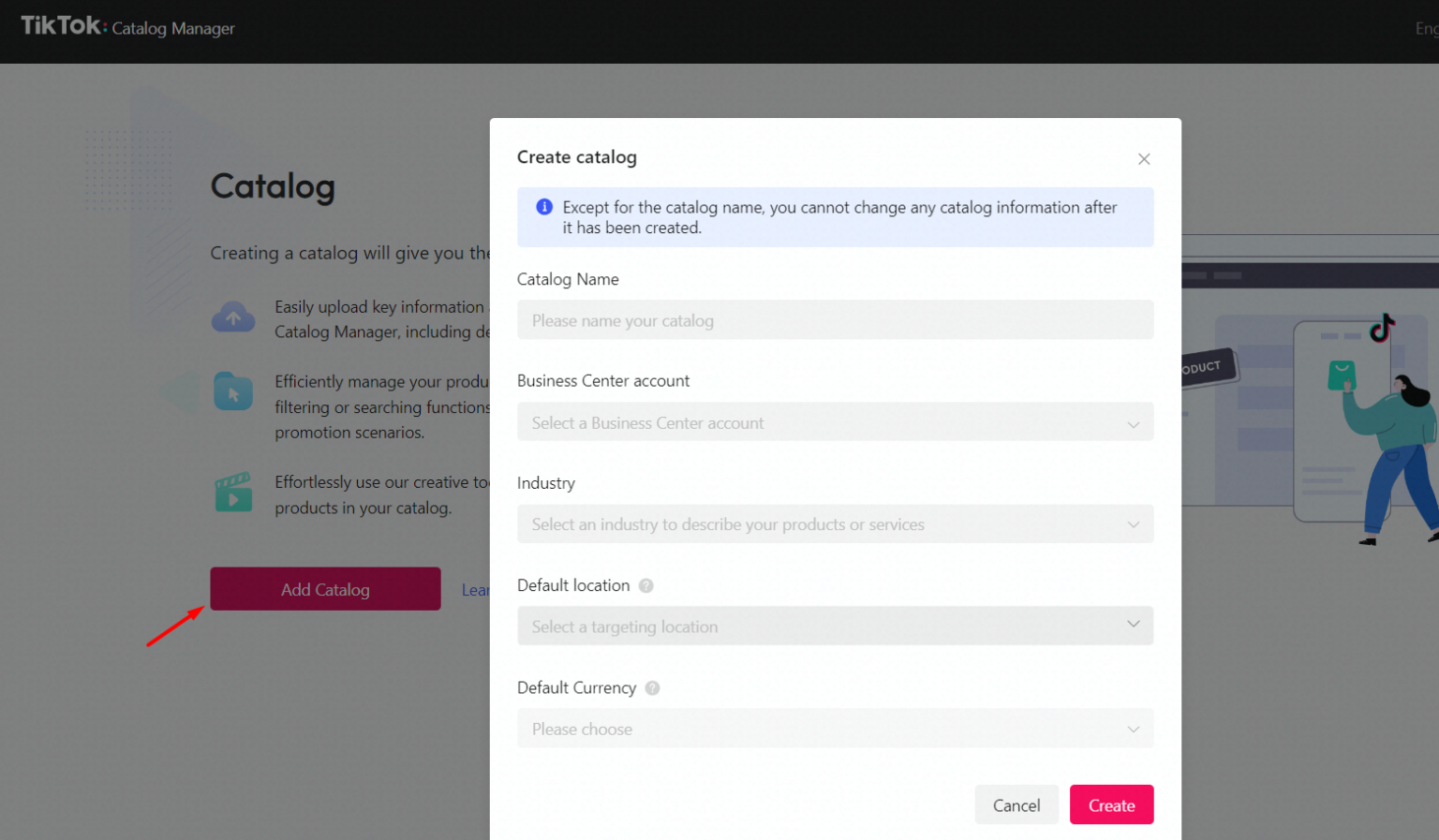 Add products to the Catalog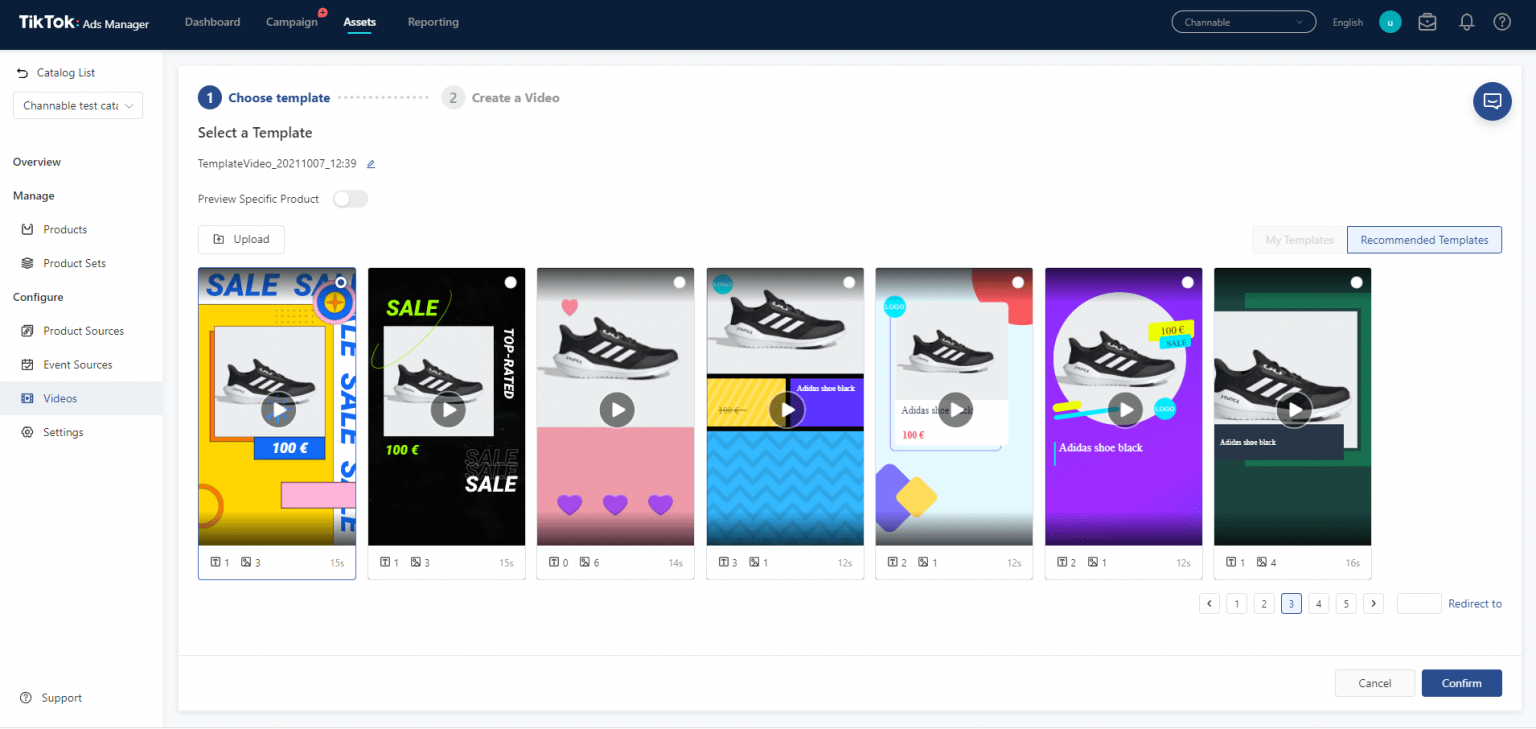 After you've created your Catalog, you'll need to fill it with your products. By adding products to your Catalog, you can create Catalog Listing Ads or Dynamic Showcase Ads that display feature-relevant products to your target audience and current product information such as availability, pricing, and more.
There are three methods to add products to your Catalog:
Manually: Fill out the Product forms.
Data Feed Schedule: Upload products from a file stored online.
Upload File: To upload product files, use a template.
Partner Integration: Sync products from TikTok partnerships
Marketing API: Create, update, and delete multiple items in a single HTTP request.
Each method of adding products has its own set of requirements and instructions to follow. To add products to a catalog, you must first: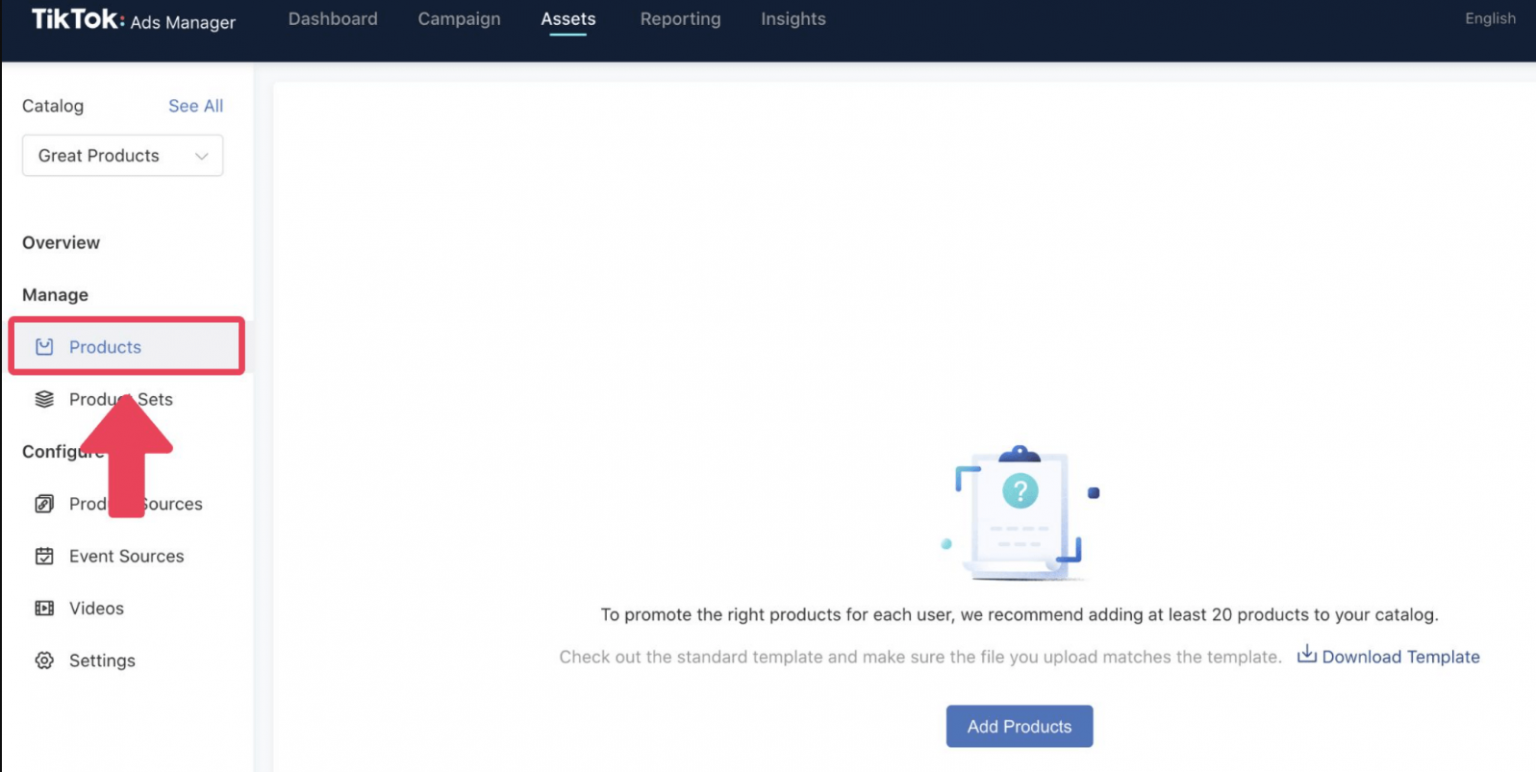 1. Choose the Catalog to which you want to add products.
You can do this by going to the catalog home page and selecting the product.
If you already have a catalog, access the left sidebar menu to add another.
2. Click Products under Manage, then click Add Products.
3. After opening the Upload Product module, you can download a CSV, XML(RSS), or XML(ATOM) version of the standard product template.
4. Choose the best method to sync your products to the Catalog you've created
Manual Upload – small catalogs.
File Upload – any catalog size that does not require frequent updates.
Feed Upload – large catalog sizes and frequent updates.
Partner Integration – existing stores on partner platforms.
Marketing API – large catalog sizes and frequent updates.
Catalog Troubleshooting

Final Word
TikTok Catalog Listing Ads have brought new shopping experiences for users, from showing product catalogs and purchasing right onsite to recommending related products on product detail pages. This ad gives sellers, retailers, and e-commerce businesses a new way of connecting with customers while boosting their sales. However, to use Catalog Ads, you need to contact a TikTok Partner like Mega Digital and request an Agency account to use this feature.