Debut in August 2022, the new TikTok LIVE Shopping Ads help advertisers promote e-commerce activities on TikTok Shopping. Brands can now reach TikTok audiences and immediately bring them to the product detail page or shopping cart on Livestream.
Let's learn more about this new advertising type in this article!
What are TikTok LIVE Shopping Ads?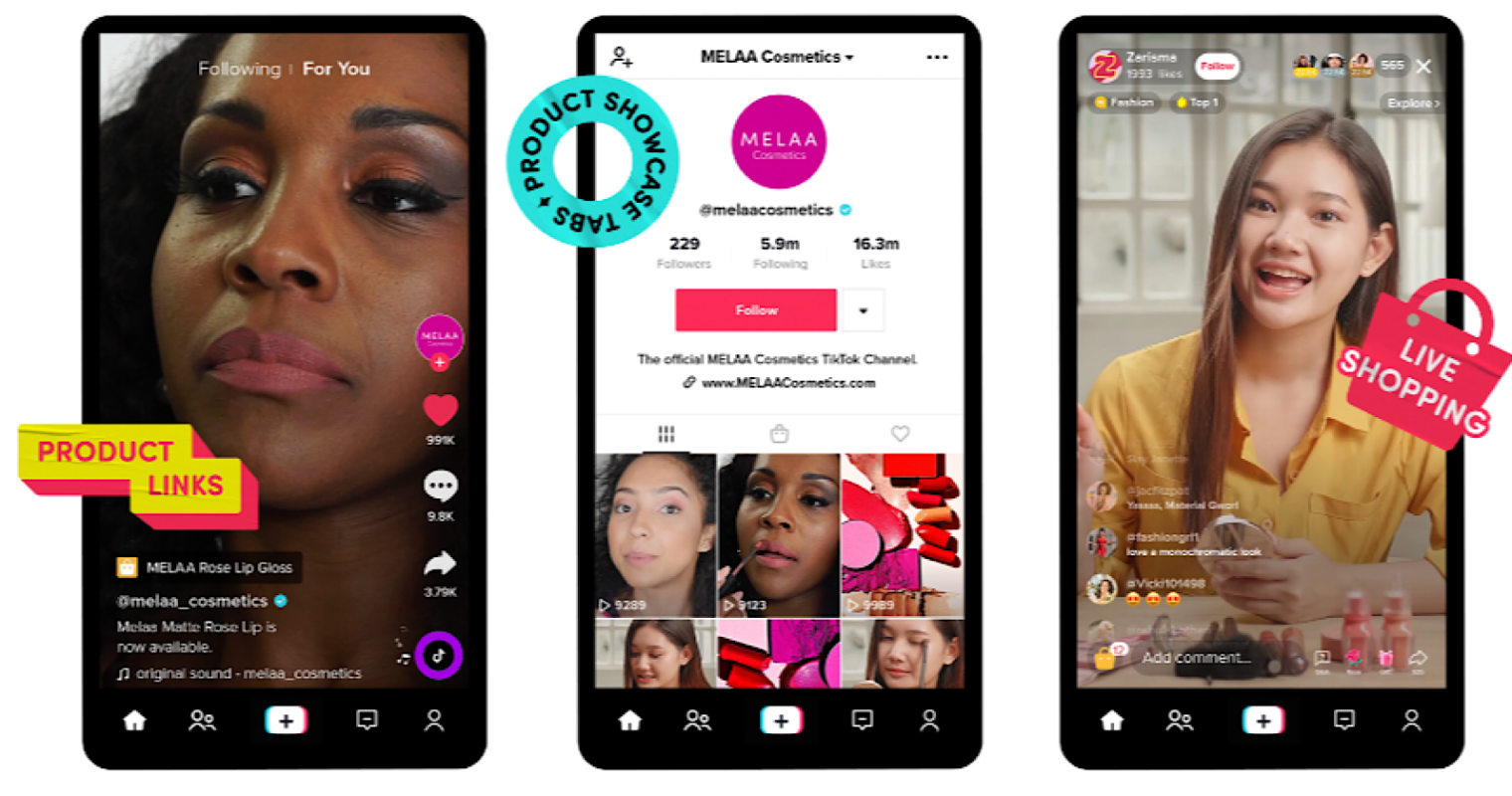 TikTok LIVE Shopping Ads is one of the three TikTok Shopping Ads solutions that help brands meet customers wherever they are in their purchasing journey, generating demand and increasing sales

TikTok LIVE Shopping Ads are specially made for sellers by streaming and selling their products simultaneously. As the sellers showcase a product, a pin of brief information shows up at the lower corner of the screen. Viewers can tap it to add the product to their cart and then check out within the app.
With the new solution, users can buy products online while seeing their real image and asking questions for sellers as if they are at the physical store. It appears to be a perfect combination between live video and TikTok e-commerce shopping.
However, this TikTok advertising type has just been tested in the UK, Indonesia, Malaysia, Philippines, Singapore, Thailand, and Vietnam markets. 

Note: You have to access TikTok Seller Center to use this feature.
Why use TikTok LIVE Shopping Ads?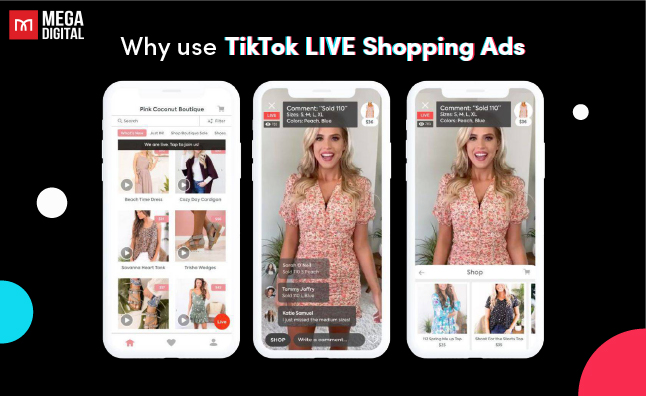 The Live shopping experience is not a new thing. Many social media platforms have already added this feature till now. So why do we need to use this advertising type on TikTok?
Easily reach potential customers via Livestream.
Livestream on TikTok is an effective sales method that brings valuable interaction with your customers and a free experience. TikTok users are allured with Livestream because they can see your product clearly in all aspects, and you can answer their questions right away. Furthermore, TikTok is a video entertainment platform focusing on video content types. Thus, it is easy to understand that video streaming will bring higher conversion than others. But remember, how the live streamer transmits their content is also essential in keeping viewers longer.
Therefore, you should promote your Livestream to increase your viewers, sales, and brand awareness on TikTok. If you are worrying that your advertising will not reach the right audiences you need. Don't be afraid! TikTok Ad algorithm based on user's activities will distribute your Livestream to the right audiences.
Drive sales with massive engagement
TikTok is famous for advertising like no advertising. It means TikTok will naturally distribute the Livestream to help increase coverage without showing it like regular ads. The Livestream event will still be taken place as usual, but there will be an additional word "Sponsored" on the left side of the screen. There are very few TikTok users can realize it's an advertisement.
Using LIVE Shopping Ads will bring immediate effects to sellers through direct interaction with users:
Sellers have the opportunity to introduce many products/services in 1 Livestream session, quickly grasp customers' problems, and easily solve them quickly.
Customers will see the product and have all their questions answered immediately without waiting. It will satisfy the users and increase brand trust. Therefore, your product will be sold quickly.
Your brands will also gain loyal viewers after representing your good services.
How to create TikTok LIVE Shopping Ads?
To create LIVE shopping ads on TikTok, the first and foremost thing is to integrate TikTok Shop. Once you have done with it, follow these four steps:
Step 1:
Access TikTok Ads Manager and start a new campaign.
Step 2:
Choose Shop Purchases as the Advertising Objective. Then complete the Campaign settings and click Continue.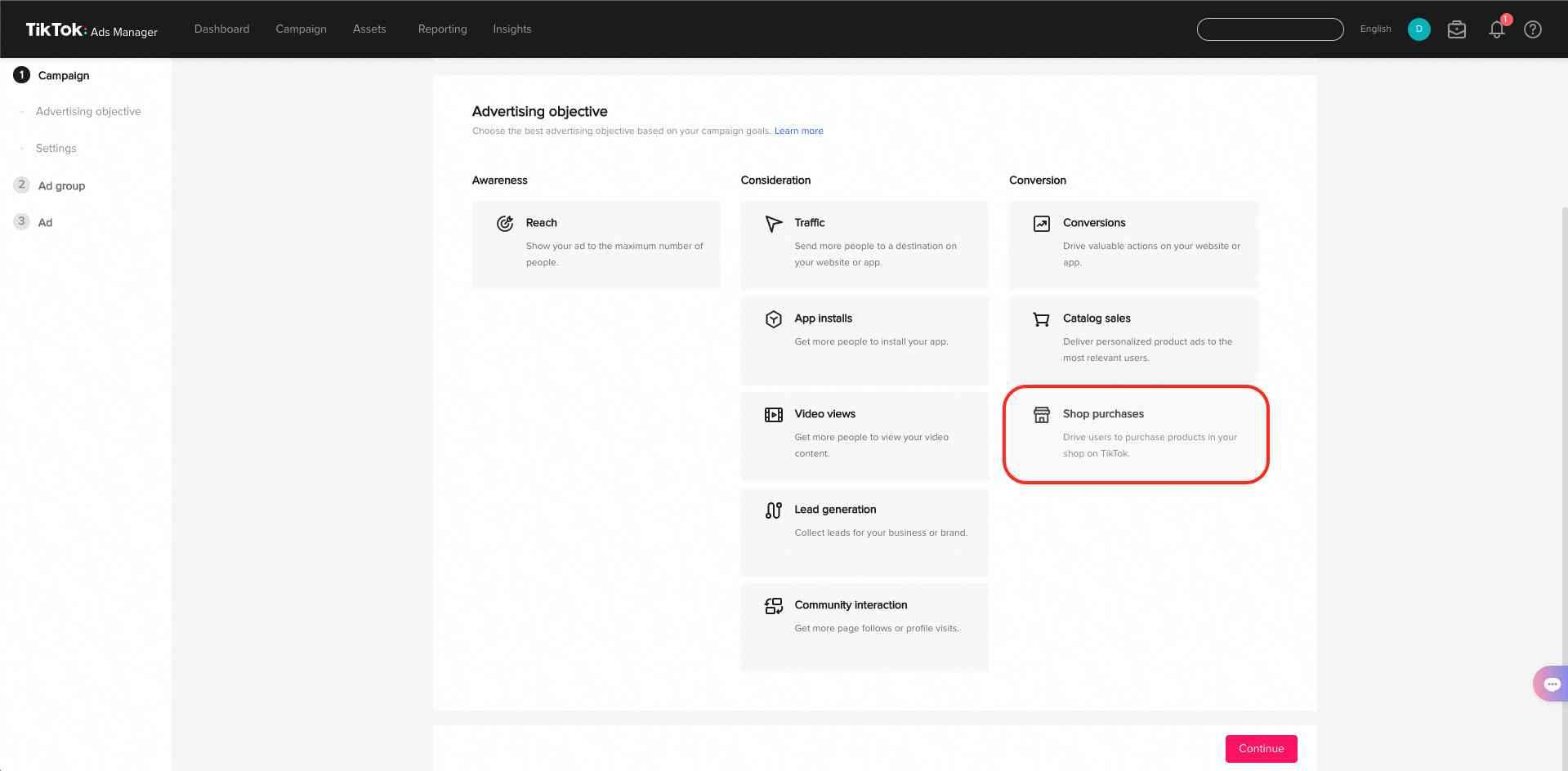 Step 3:
To set up your ad group, you must fill in these indexes carefully:

Ad group name: Make it easy to remember and track
Shop settings: Choose LIVE Shopping in the Promotion Type
Targeting: Guarantee that your Age selection is set to 18+
Budget and Schedule: For the Schedule, you must ensure to fill in the start and end date and time to match your LIVE session.
Bidding and Optimization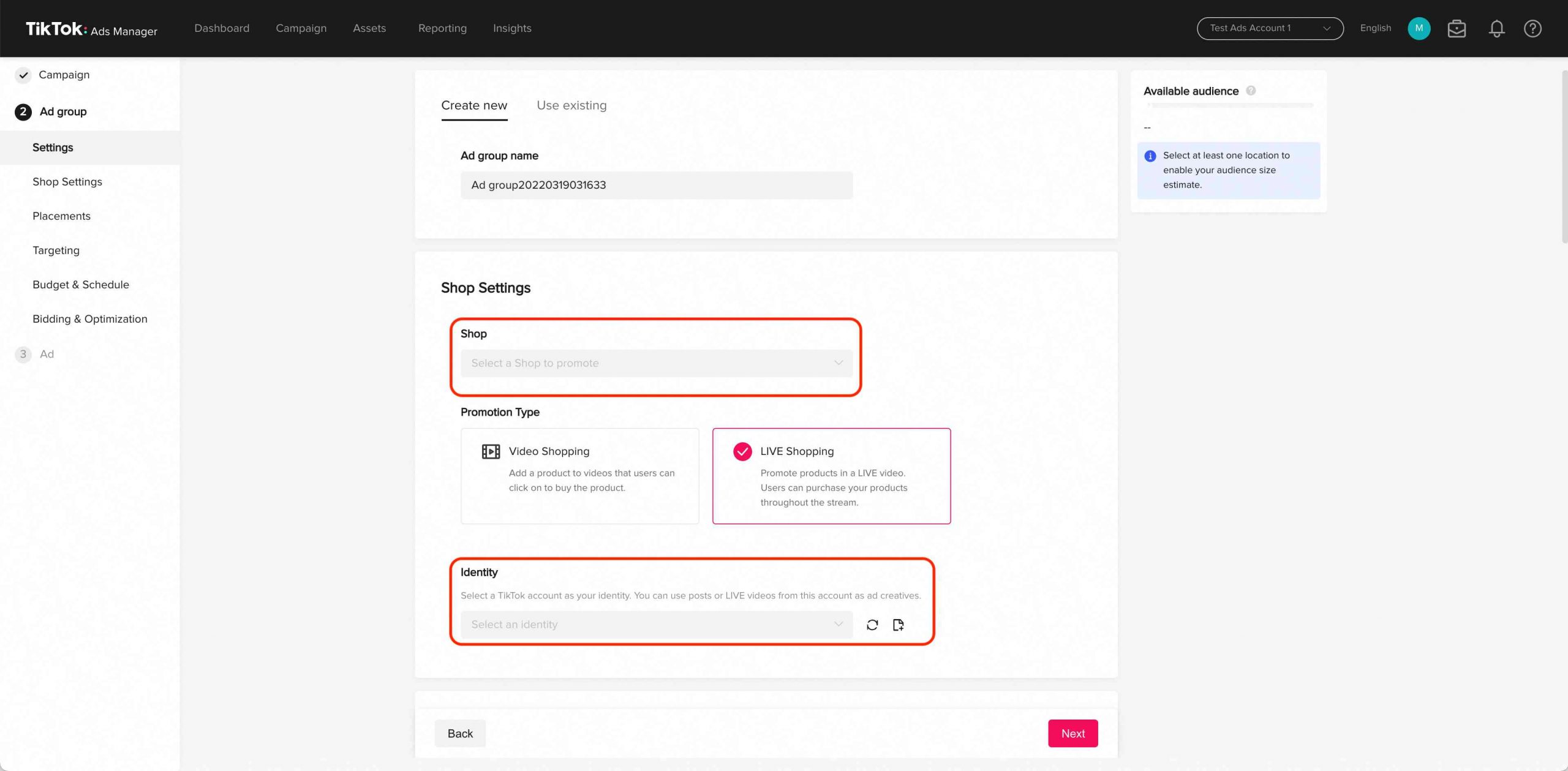 Step 4:
You will need to fill in all the details in the Ad name, Ad setup, and Ad details sections. Then, you can choose Standard Video or LIVE Video in the Ad Setup section.

Standard Video: You choose any video to advertise. After users finish watching the video, TikTok will direct them to your Livestream.
LIVE Video: TikTok will promote the Livestream and direct viewers to your Livestream. This ad type is also the format of choice for many advertisers.

Complete the rest of the Ad settings. Then click Submit and wait for TikTok to moderate it.

Tips for Optimizing TikTok LIVE Shopping Ads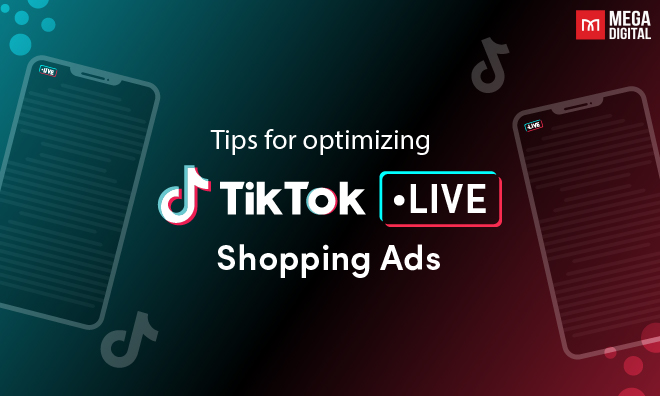 Before running your first TikTok LIVE Shopping Ads, let's take some notes to prepare for your first success.
Set up the campaign earlier than your Livestream
Every advertisement on TikTok will need to be reviewed before it can be distributed. Therefore, to help your LIVE Shopping Ads run smoothly, you should set the campaign earlier than when your streaming started. For example, if you plan to live from 9 to 11 p.m., you should set your campaign up in the morning or noon.
Create fascinating and engaging Livestream content
Besides using ad tools, Livestream content also plays a vital role in attracting and retaining viewers. Here are some suggestions to help you build captivated Livestream content:
The entertainment element is becoming the core of commerce. So create excellent content, and make viewers happy and excited before advertising products/services.
Content should interact with viewers: positive, provocative questions and answers to all of the viewer's problems. Everything you do needs to show respect and provide value for your viewers, which will help to increase brand trust.
Products: Show viewers every angle of your product. Therefore helping to grow the authenticity. It also enables viewers to feel more confident about their purchasing decisions.
Reduce ad restrictions by using the TikTok Agency Account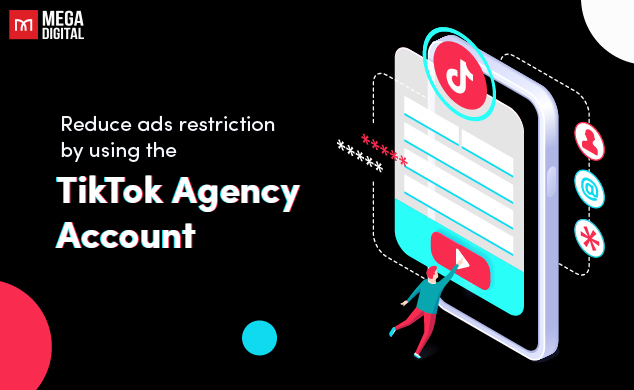 TikTok Live Shopping Ads is available for all account types. However, the TikTok Agency ad account will be much more powerful and receive exclusive advantages, such as:
No geo-restricted ads
Fast ad moderation time
Accelerate viewers to Livestream
Drive sales growth
Get advice from TikTok Agency – Mega Digital
Final word
In conclusion, TikTok's Live Shopping ads stand out as an exceptional tool for businesses and sellers, particularly those with a multichannel sales approach. The innovative e-commerce advertising solutions offered by TikTok prove to be both pragmatic and highly efficient. Dive into our next article to explore additional opportunities beyond Live Shopping ads and unlock more ways to enhance your marketing strategy!