Recognizing the immense power of its creator community, TikTok has continuously evolved to provide new and exciting features. Recently, TikTok has celebrated their creativity by providing a new way to engage and reward them – this feature is called TikTok Creative Challenge. Let's dive in and explore what this feature has to offer!
What is TikTok Creative Challenge?
TikTok Creative Challenge is a new feature for creators to submit video ads to brand challenges and earn rewards.
It is a win-win feature. TikTok Creative Challenge allows creators to submit video ads to brand challenges and earn rewards. Meanwhile, it also eliminates the need for creators to post ads on their profiles. Brands benefit from user-generated ad content, creating a mutually beneficial platform for both creators and brands. This platform will help creators and brands to:
Define culture
Inspire audiences
Drive real-world impact through the latest trends.
Transforms the way people discover new ideas and products on TikTok
It also offers brands an opportunity to connect authentically with diverse communities through collaboration with creators. By collaborating with creators, brands can engage with their target audience in realistic ways.
TikTok Creative Challenge recognizes and rewards the creativity and value of creators' content, reinforcing their importance in shaping the TikTok community. It's an exciting development that enhances the platform's vibrant and dynamic ecosystem of creativity and expression.
How does TikTok Creative Challenge work?
For creators
With TikTok Creative Challenge, creators can browse via a list of challenges, read the briefs, and submit their video ads. Creators can collaborate with brands in an authentic and personalized way. Submissions should be high-quality, well-edited, and original content. Once submitted and approved, creators can track the status of their requests, monitor performance, and check monthly earnings.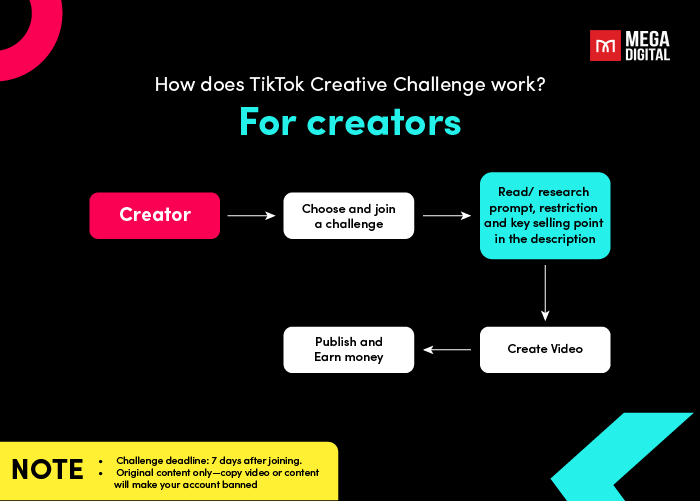 TikTok's feature aims to streamline brand collaborations, reducing the time and effort required to connect with brands. This comes alongside TikTok's updated creator fund, the "Creativity Program Beta", which provides eligible creators in the US with increased revenue and real-world opportunities. The rewards are determined by factors like:
Qualified video views
Clicks
Conversions
Engagement
Creators receive notifications for revisions and have the option to revise or appeal. Approved videos run as ads on the For You Feed, but are not displayed on the creator's profile. Enrolled creators gain access to valuable resources, including a dedicated Creator Community group and Mentor Program for knowledge sharing and rewards.
The Creative Challenge ideal streamlines the process of contacting brands for partnerships, but payouts may differ based on performance. Submitted videos may experience revisions based on brand feedback. While the videos won't be published on a creator's profile, they will appear on the For You page upon approval.
Also, TikTok allows creators to submit to multiple challenges, as long as there are available slots. The specific approval process, such as whether videos are approved on a first-come basis or brands have criteria for selection, has not been clarified by TikTok.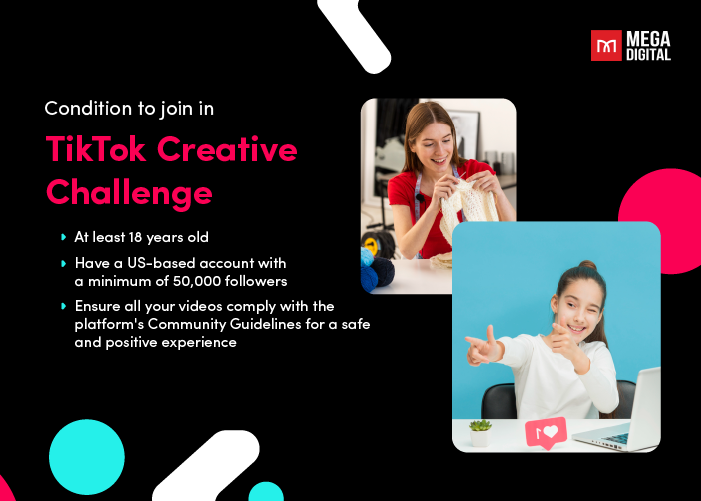 To join the Creative Challenge, creators must qualify for all these conditions:
At least 18 years old
Have a US-based account with a minimum of 50,000 followers
Ensure all your videos comply with the platform's Community Guidelines for a safe and positive experience
For brands
TikTok Creative Challenge empowers brands with authentic and high-performing creative content at scale, fueling their performance advertising campaigns. By creating a challenge on the platform, advertisers receive up to 30 ad creatives within 10 days, crafted specifically for the TikTok audience by creators who deeply understand the community. This seamless connection with top-tier creators simplifies performance advertising, enabling brands to reach their goals on TikTok.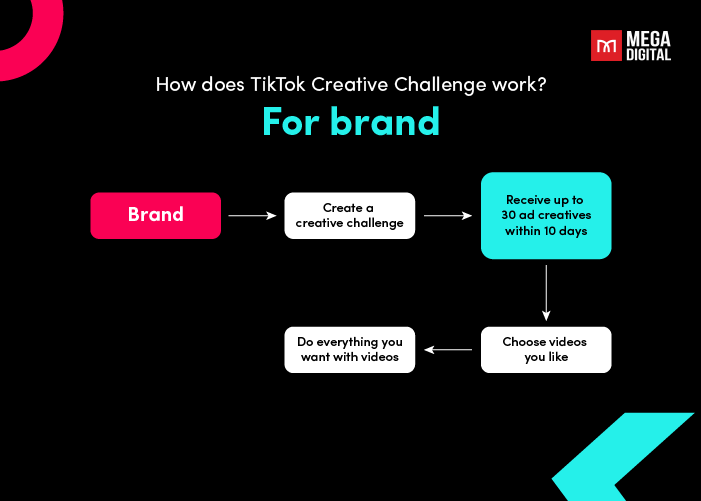 Currently, in testing with select brands, TikTok Creative Challenge evolves based on community feedback. TikTok is committed to enhancing the program, making advertising more accessible and impactful on TikTok. As TikTok embarks on this journey with the TikTok Creative Challenge, TikTok continues to develop new features that enrich the TikTok experience. Small businesses can anticipate an array of opportunities to engage their audience and achieve their marketing goals.
How to access TikTok Creative Challenge?
For creators
By following these steps on the Discover page on TikTok, you can find a wide range of TikTok Creative Challenges to participate in and showcase your creativity to a larger audience.
Open the TikTok app: Launch the TikTok app on your mobile device.
Explore the Discover page: Tap on the magnifying glass icon at the bottom of the screen to access the Discover page. Here, you can discover trending content and challenges.
Browse through challenges: Scroll through the Discover page to find various challenges. Look for challenges with the "Creative Challenge" label or explore different hashtags to find specific challenges.
Understand the challenge: Tap on a challenge that interests you to learn more about it. Read the description, rules, and guidelines provided by the challenge creator.
Create your video: Once you understand the challenge theme and requirements, create your video accordingly. Be creative, unique, and authentic in showcasing your interpretation of the challenge.
Add the challenge hashtag: Include the official challenge hashtag in your video caption to ensure it is associated with the specific challenge. This helps your video get discovered by others participating in the challenge.
Post your video: After creating your video and adding the relevant hashtags, tap on the "+" button at the bottom center of the screen to upload your video to TikTok.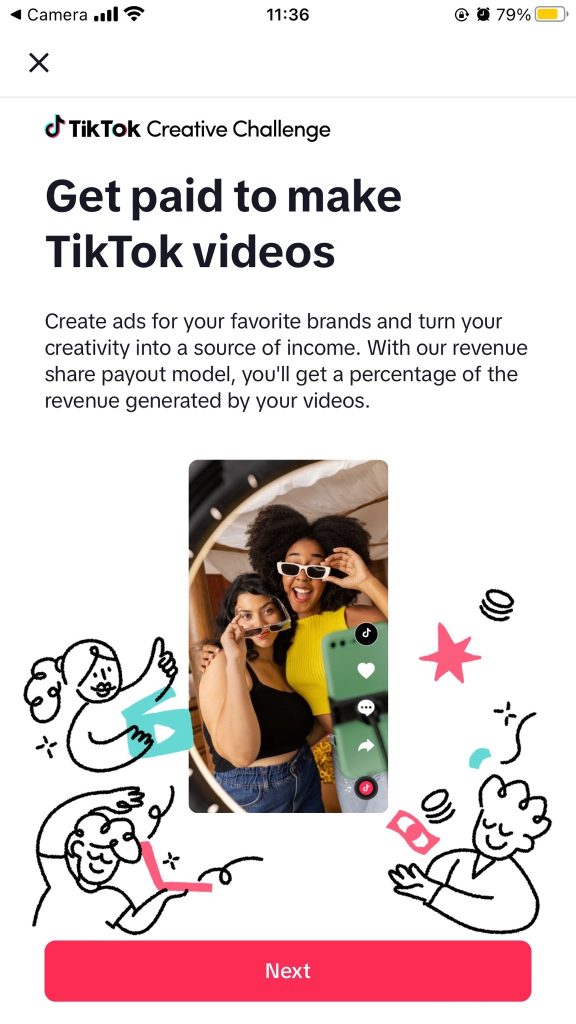 Mega Digital recommends some pro tips for TikTok Creative Challenge:
Engage with the challenge community: Explore other participants' videos by searching for the challenge hashtag or visiting the challenge page. Like, comment, and share videos from fellow participants to engage with the community and increase your visibility.
Share your video: Promote your TikTok Creative Challenge video on other social media platforms to encourage your friends, followers, and fans to watch and engage with your content.
Stay updated: Keep an eye on the Discover page for new challenges and participate in ones that align with your interests and content style. TikTok regularly updates its challenges, so stay active and continue exploring new opportunities.
For brands
By following these steps, brands can access and utilize TikTok Creative Challenge to engage with users, generate user-generated content, and increase brand awareness on the platform. Here's a guide on how brands can access and use TikTok Creative Challenge:
Go to TikTok For Business website and sign up/log in to your brand's TikTok Ads Manager account.
Navigate to the "Campaigns" section and click on "Create" to start a new campaign.
Select "TikTok Creative Challenge" as your campaign objective.
Set your campaign budget, ads targeting preferences, and other campaign details.
Define the challenge theme, guidelines, and requirements that align with your brand's goals and values. This will encourage users to create content that resonates with your brand.
Choose the duration of your challenge, which can range from a few days to several weeks.
Decide on the rewards or incentives you want to offer to participants, such as prizes, recognition, or exclusive brand experiences.
Submit your TikTok Creative Challenge proposal to TikTok for review and approval. Make sure to adhere to TikTok's community guidelines and advertising policies.
Once your challenge is approved, it will be launched on the TikTok app, and users will be able to discover and participate in the challenge.
Now you only need to monitor the performance of your TikTok Creative Challenge through the TikTok Ads Manager dashboard. Analyze key metrics such as engagement, reach, and user-generated content.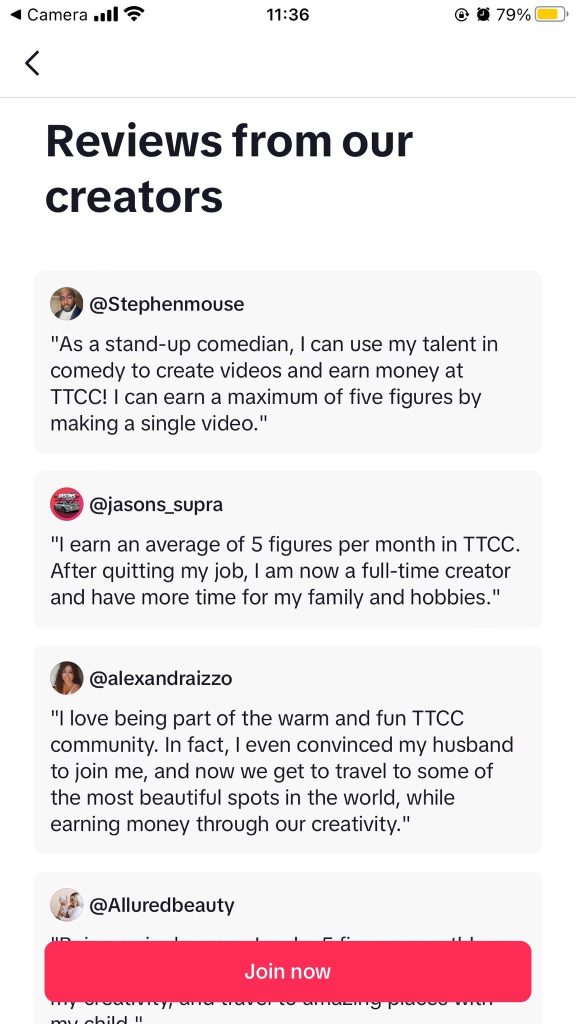 How to grow in TikTok Creative Challenge efficiently?
TikTok Creative Challenge could open a new playground for creators and a gold mine for brands. But how to use innovative tools efficiently? These are Mega Digital's recommendations: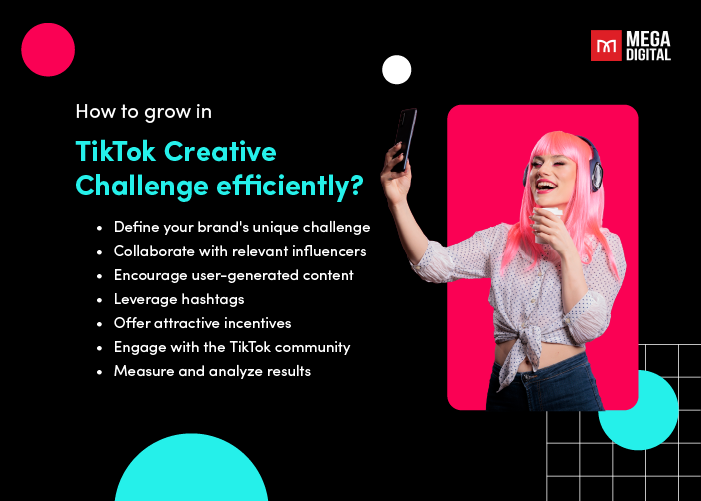 TikTok Creative Challenge could open a new playground for creators and a gold mine for brands. But how to use innovative tools efficiently? These are Mega Digital's recommendations:
Define your brand's unique challenge based on data and insights
Analyze TikTok trends, user behavior, and audience demographics to identify the most relevant and attractive challenge for your brand. Data-driven insights can help you create a challenge that resonates with your target audience and maximizes participation.
Collaborate with relevant influencers backed by performance data
Partner with TikTok influencers who have a proven track record of driving engagement and reaching your target audience. Utilize performance data, such as engagement rates and follower demographics, to select influencers who can effectively amplify your challenge and increase its reach.
Encourage user-generated content with proven success rates
Leverage the power of user-generated content by encouraging TikTok users to create and share content based on your challenge. Research shows that challenges that promote user-generated content receive higher levels of engagement, with an average increase of 30% in views and 40% in shares compared to traditional branded content.
Leverage hashtags with proven reach and discoverability
Develop unique and memorable TikTok hashtags for your challenge that are aligned with your brand and resonate with users. Studies indicate that challenges with well-optimized hashtags receive an average of 50% more views and 20% more user participation compared to challenges without hashtags.
Offer attractive incentives supported by successful case studies
Incorporate enticing rewards or incentives for participants to increase their motivation and engagement. Successful case studies have shown that challenges with attractive incentives can generate a 60% higher participation rate and a 35% increase in user-generated content quality.
Engage actively with the TikTok community
Interact with participants' content by liking, commenting, and sharing to create a sense of community and strengthen brand-consumer relationships. Show appreciation for their creativity will help you build a positive relationship with the TikTok community.
Measure and analyze results using data-driven insights
Track and analyze key performance metrics such as views, likes, shares, and UGC to assess the success of your challenge. Data shows that challenges with proper tracking and analysis can achieve a 40% higher conversion rate and a 20% increase in overall campaign performance.
By implementing these strategies, brands can effectively utilize the TikTok Creative Challenge to drive brand awareness, engage with their target audience, and generate user-generated content that resonates with TikTok's vibrant community. Also, brands can look through solutions like:
This feature help brands discover emerging creators and connect with diverse audiences on TikTok. With TikTok Creative Challenge's support, many brands have authentically connected and engaged with their potential community.
Final word
That is all about TikTok Creative Challenge 101. TikTok is a vibrant platform that brings creators, brands, and communities together, fostering creativity, cultural impact, and authentic connections. With features like TikTok Creative Challenge and diverse advertising solutions, TikTok empowers creators and brands to engage audiences and create meaningful content.
Embrace the power of TikTok's trending factors and stay ahead of the game with Mega Digital's comprehensive guide on 2023 TikTok trends. Discover the latest trends with "Ride the Wave of 2023 TikTok Trends for Businesses and Creators" to get insights, and strategies to optimize your campaigns and achieve better results.