Creating effects that allow users to experience products and motivate them to make purchasing decisions are advantages that only TikTok Branded Effect advertising has. Join Mega Digital to learn more about this special effect form in this article!
What is TikTok Branded Effect?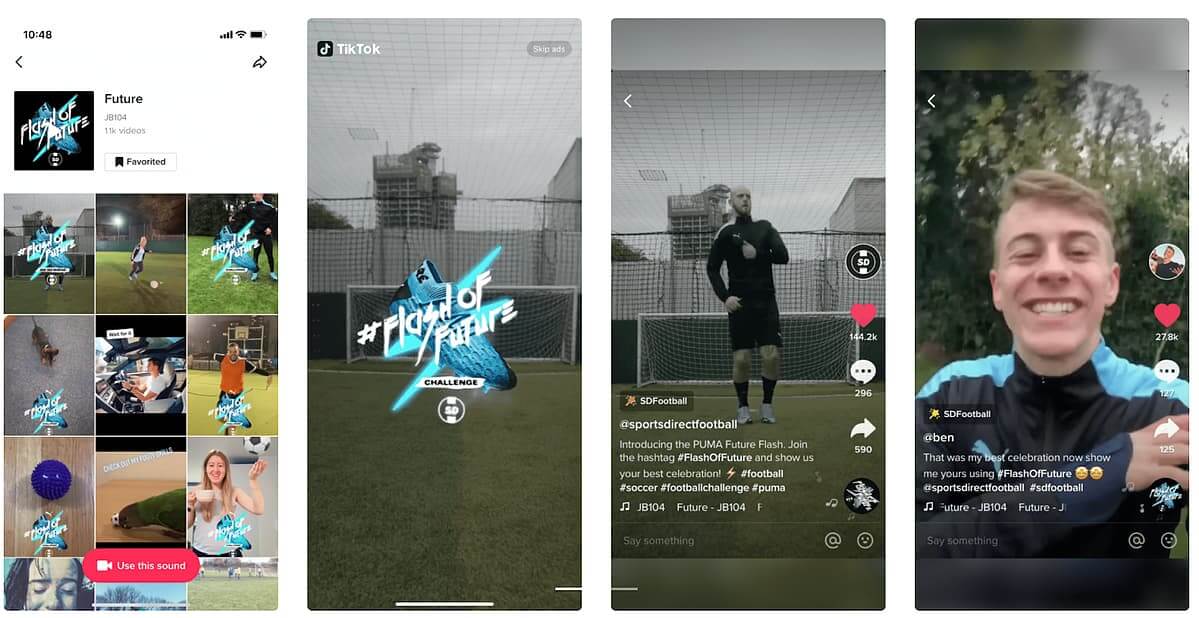 TikTok Branded Effect is a form of advertising that uses brands' stickers, filters, and motion effects to highlight products, campaigns, and brand names. Users can create their content with Branded Effects in the filter list of TikTok videos. Videos made with this effect display naturally on the For You Page, providing any brands with the opportunity to be discovered.
Branded Effect belongs to Reservation Ads instead of Auction Ads based on bidding methods. This works similarly to purchasing display adverts for publications or websites. Additionally, TikTok will give significant brands and companies a specific amount of impressions and the best ad placements with cutting-edge layouts.
The total number of impressions the units need to acquire will generally determine the total cost of the adverts. However, advertisers have to contact directly with TikTok Sales or Agency Partners (like us) for the use of Branded Effect.
Types of TikTok Branded Effect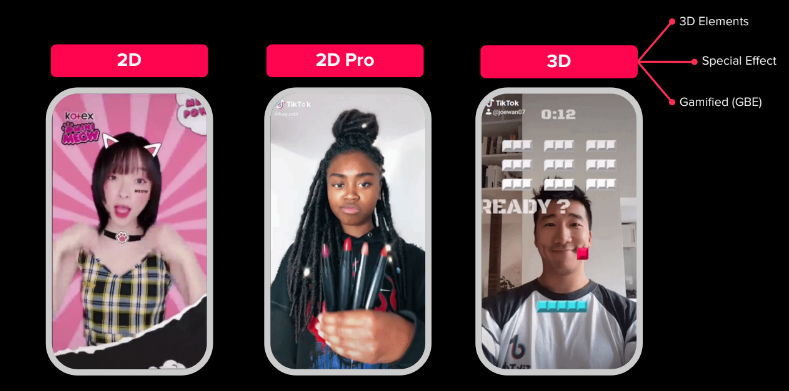 There are three main types of Branded Effect ads that advertisers can make use of depending on what the campaign's objectives are:
2D Branded Effect
2D is a single, multi-color-based filter with 2D images or animations. This effect is easy to use, requires a shorter production time than the two others, and is most suitable for those who want to start exploring AR with TikTok to drive user engagement and brand recall.
2D Pro Branded Effect
2D Pro type contains not only 2D animations but also beauty filters for users. It allows users to virtually try on cosmetic products and stimulate purchase intent while making more natural facial elements. This effect is ideal for brands:
With products relevant to the face: Beauty vertical
Who wants to showcase a significant makeover: Gaming, Entertainment vertical.
3D Branded Effect
Elements
Branded Effect includes all 3D images or animations like characters and headwear (E.g., hats, crowns, sunglasses, headphones), and users can easily control these elements. This effect increases deeper engagement and interactivity with a user's face or environment with dimensional and natural-looking elements/products.
3D Elements is most fitted for brands who want to:
Display products on the head: Luxury brands
Showcase their characters: Gaming, Entertainment vertical
Stand out from the Branded Effect masses
Special Effects
3D Special Effects has features and functions like green screen, cloning, photo-taking within the BE, etc. This effect aims to create deeper engagement and allow users to showcase more of their creativity. Special Effect is perfect for brands who want to:
Showcase their innovation and creativity: Leading brands of their vertical
Brands who want to stand out from the Branded Effect masses
Gamified (GBE)
Brand elements are integrated into interactive, gamified effects with ending scores to encourage users to pass the challenge. GBE comes with 20 creative templates for brands to choose from. This is the most scalable creative approach with a lower creative barrier for advertisers and users, making it ideal for any client, vertical, and user.
Why should you use TikTok Branded Effect?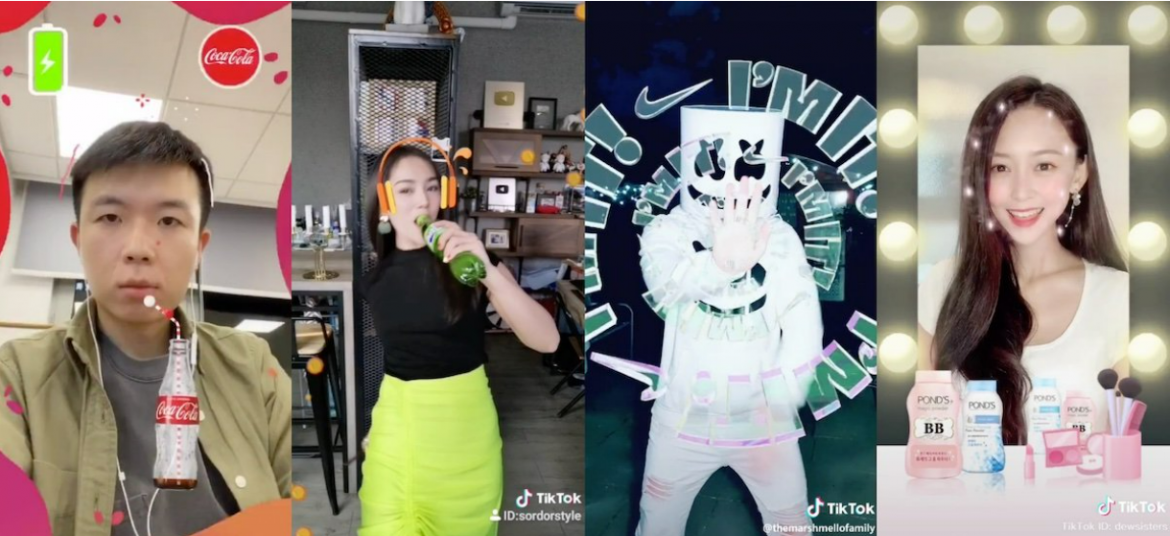 Branded Effect is the most suitable form of adverts that increases massive brand exposure and customer interactions.
Help brands tell unique stories by creating a visual signature and connecting with viewers worldwide.
Encourage creations and catch the eyes of users beyond your fanbase.
Drive purchase decisions with AR product-trial experience.
TikTok Branded Effect Specs
If you want to use the TikTok Branded Effect format, you need to follow the specs of 2 following placements:
In the Creation panel & For you page:
On the Information Page
Let's dig into the details.
In the creation panel & For You Page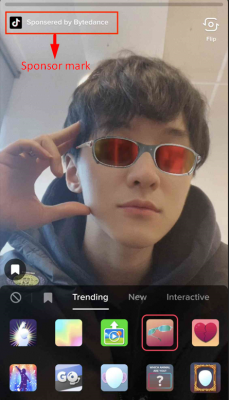 Hint text
Hint text is displayed as soon as the user clicks to use an effect explaining how to use it.
Number of characters: ≤ 48
Does not contain emojis, hashtags, and special characters.
Sponsored mark
Up to 30 characters (does not contain emojis, hashtags, and special characters)
Image parameters (if any):

Format: .png
Length: 40px – 96px
Height: 40px
Size: < 200Kb
On Information page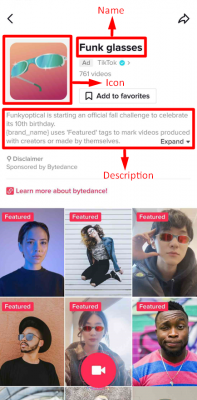 Icon
You can use TikTok's available design images or design your own icon and upload it.
The image must be in sync with the design of the effect
Size: 162x162px (curved corners of the image)
File format: PNG
Size: < 60KB
Name
Maximum number of characters: 40 English characters (Only 18-20 characters should be used to optimize display)
No emojis, hashtags, or symbols.
Description
No character limit.
Can use emoji
Does not contain URL links and special characters like &, <, >, " ",…
Implementing TikTok Branded effect ads is not as easy as other ad formats. So if you are just starting, Mega Digital suggests you contact TikTok partners to get professional advice from them.
Features to add to Branded Effect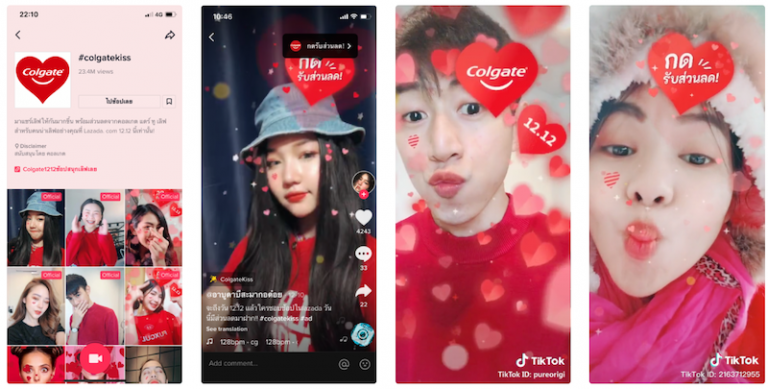 There are many creative features for advertisers to include:
Foreground
Background
Filter
Face/ head/ hand tracking
2D Camera Effect
Examples of Branded Effect's success
Laneige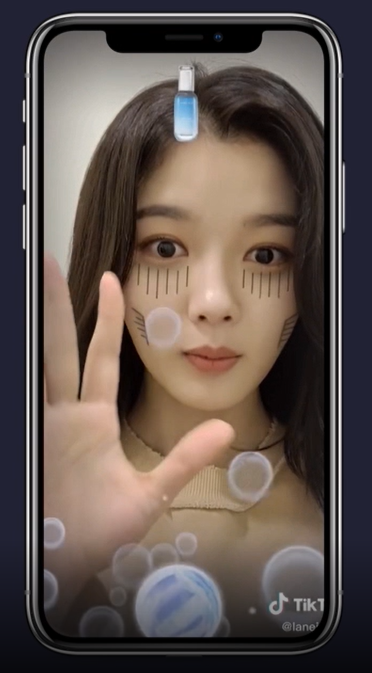 Laneige is a consumer-favorite cosmetic brand in Korea, famous for its moisturizing product. In the 2021 project, the brand wanted to give TikTok users in Korea a close-up of the after-use experience with their skin after using the product. So, Laneige teamed up with TikTok and created an effect that allows users to compare skin conditions before and after using the product.
The response of TikTok users in Korea to Laneige's Branded Effect campaign had a big impact, with the first promotional video reaching 25 million views and nearly 420 thousand interactions. It also created a trend in skin beauty with more than 9,500 videos using user-generated effects.
Mucinex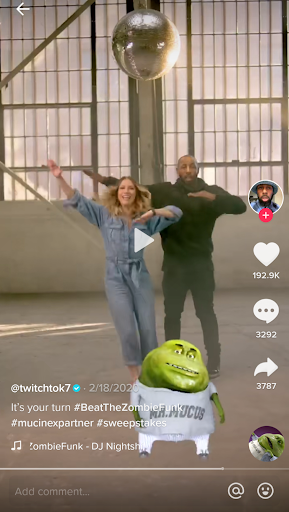 Mucinex developed a 360-degree campaign that includes a branded hashtag challenge with the hashtag #BeatTheZombieFunk, collaborations with TikTok influencers, a Branded Effect featuring a dancing Mr. Mucus, and a contest centered on the Zombie Funk dance.
The initiative only lasted nine days, yet almost 500,000 TikTokers participated. As a consequence, Mucinex received about 6 billion views as a result of the ad.
Final Word
The success of the Brand Effect campaign depends a lot on the brands' creativity in producing beautiful, easy-to-use, and exciting effects and filters. As one of the branding ads, TikTok Brand Effect has been in favor of many famous businesses who want to escalate their popularity to another level. If you're finding a solution to make a massive impact and attract as many viewers as possible, check other branding ad formats for more choices!