New to Google Ads agency account? Let's find out what it is and why you need one. Start maximizing your online presence and drive success with an agency account. If you need help finding the right agency, read this article to learn valuable tips on selecting the perfect partner for your advertising needs. Explore right away with Mega Digital!
What is a Google Ads agency account?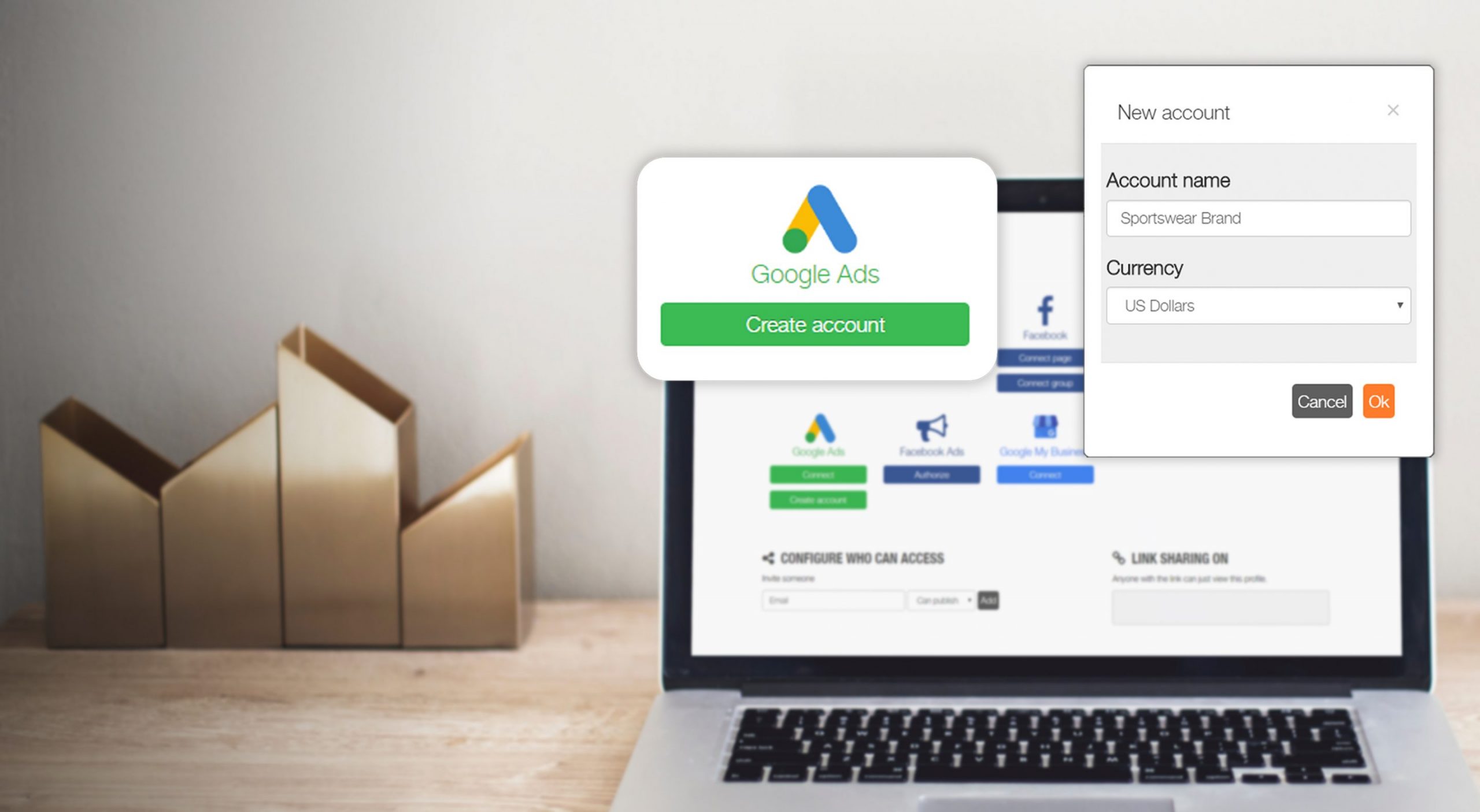 Google Ads agency account is a special account that allows marketing and advertising agencies to manage multiple Google Ads accounts in one place. It provides agencies with the ability to handle campaigns for multiple clients or manage various campaigns for a single client. This streamlined approach saves time, reduces errors, and provides clients with a centralized view of their campaigns for better performance tracking and decision-making.
Overall, agency accounts enhance efficiency, collaboration, and campaign management, resulting in improved results and client satisfaction.
Google Ads Agency Account features
A professional Google advertising company can help you get the most out of your ad budget, save you time, and improve the results of your campaigns. They have the know-how and resources to achieve meaningful outcomes with Google Ads while you can focus on other essential aspects of your business. Mega Digital will show you 3 of the most valuable advantages of an agency account: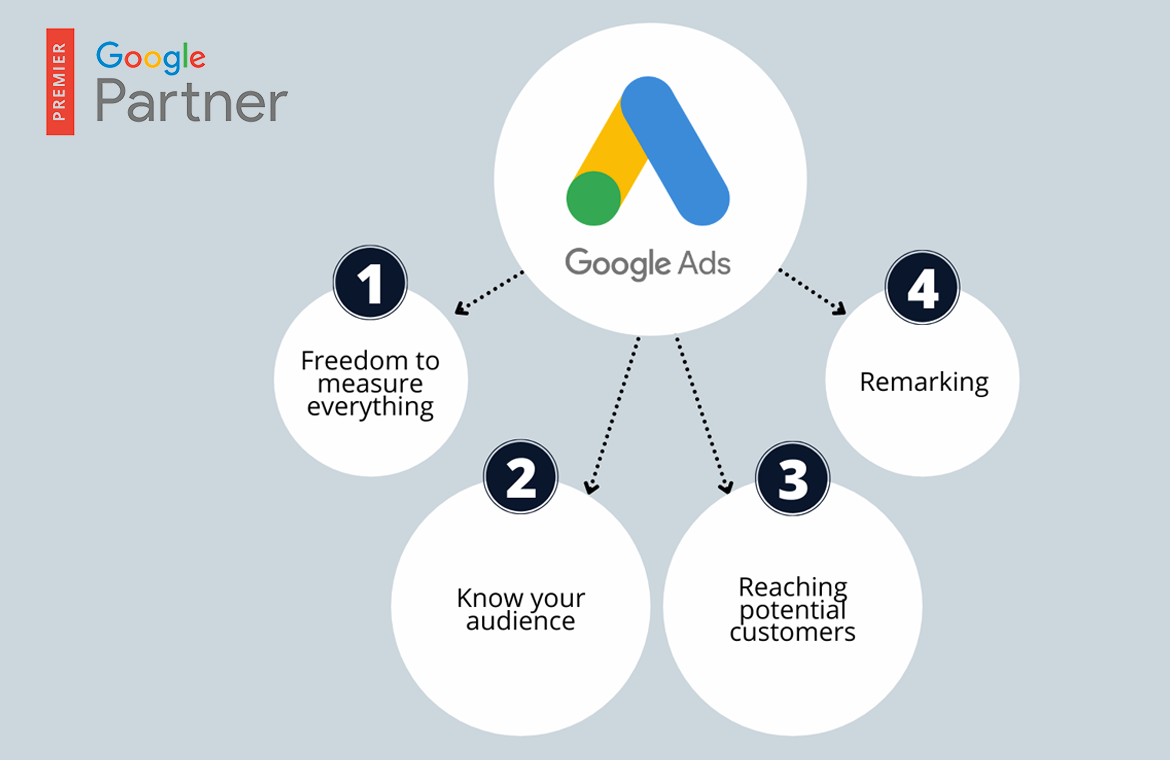 Handle multiple client accounts
A Google Ads Agency Account enables efficient management of multiple client accounts from a single platform, saving time and simplifying processes. By creating dedicated sub-accounts within the My Client Center (MCC), agencies can enhance productivity and organization, ensuring proper attention to each client's campaigns. The MCC sub-accounts clearly separate client campaigns, facilitating tracking and organization, particularly for agencies with diverse clients.
Access to advanced features & tools
Using an agency account grants access to advanced tools and features, giving agencies a competitive edge in campaign optimization. This includes Google's API for task automation and third-party integration. It allows for efficient campaign management, freeing up time for other priorities. Agencies may also enjoy early access to beta features, providing a competitive advantage and the opportunity to provide feedback before public release.
Simplify billing processes
Google Ads agency accounts simplify billing and reporting processes. Agencies can consolidate billing for all client accounts into a single invoice, making expense tracking and payments easier. Google Ads offers built-in reporting and analysis tools, simplifying campaign evaluation and sharing performance data with clients.
Consolidated billing saves time and effort by eliminating the need for separate invoices per client. This is beneficial for agencies with retainer-based clients or clients with similar billing cycles.
The built-in reporting tools enable agencies to provide clients with detailed performance data and insights. This helps demonstrate campaign value and identifies areas for improvement.
The difference between an individual ad account and an agency account
The main difference between an individual ad account and an agency account is the level of access and control.
| | |
| --- | --- |
| Self-served Google ad account | Mega Digital ad account |
| Limited payment threshold | Various payment methods |
| Easy being suspended | Difficult to get suspended |
| Refund process takes 20-40 days | Allocate the remaining budget to the new account immediately |
| Self-optimized ad campaigns | Run campaigns with Google's partner consultant |
| Hardly to get Google's support | Prioritized support from Google |
| Costly Tax | From 5% of Total Ad Spend |
Overall, while an individual ad account is suitable for managing one's own advertising efforts, an agency account is specifically tailored for agencies handling multiple client accounts, providing enhanced management capabilities and efficiency.
How to set up a Google Ads agency account?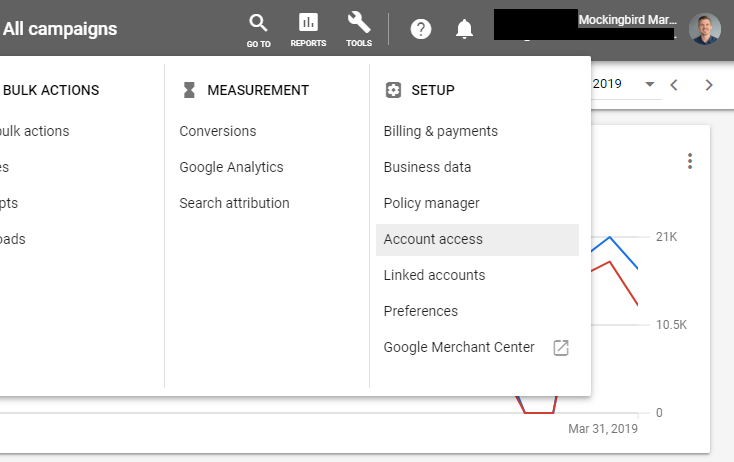 Creating your agency account is a simple process. First, create a regular Google Ads account. Then, set up a manager account by following the instructions in the "Tools & Settings" menu. Next, link client accounts by selecting "Link Account" in the "Accounts" tab and entering the client's Google Ads account number. Finally, manage user access and permissions by customizing settings for each sub-account within the agency account. This ensures that team members have the right level of access and can be adjusted as needed.
>>> Read more: How to set up a Google Ads account in 2023
How much does Google Ads agency charge?
The cost of hiring a Google Ads agency can vary depending on several factors, such as the scope of services, the agency's reputation and expertise, and the specific needs of your business. Typically, agencies charge a percentage of your ad spend as their management fee, ranging from 10% to 30% or more. Discussing and negotiating the pricing structure with the agency is essential to ensure transparency and align it with your budget and expected results.
Choosing the right Google Ads agency tips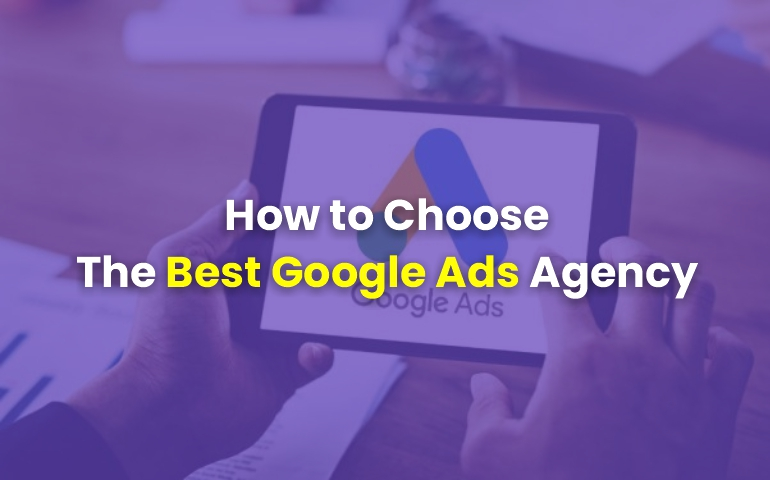 How can you determine if a PPC agency is the right fit for your company? Consider these key factors:
Reviews, testimonials, and case studies
Read about others' experiences with the agency to gauge their suitability for your business. Look for reviews, testimonials, and case studies about each Google Ads agency you're considering.
Experience
Consider the agency's longevity, whether they have industry experience, and the specific campaigns you want to run.
Services offered
Ensure the agency provides your Google Ads campaigns with the necessary services. Additionally, consider working with a full-service digital marketing agency that offers additional services like search engine optimization (SEO) and conversion rate optimization (CRO) for a comprehensive digital marketing strategy.
Technology
Look for agencies that leverage modern technology and data to develop strategies, execute campaigns, and provide comprehensive reporting.
Transparency
Choose agencies that are transparent about pricing and provide regular, easily understandable campaign reports.
>>> Read more: Top 19 Google Ads Agencies 2023
Mega Digital – best Google Ads services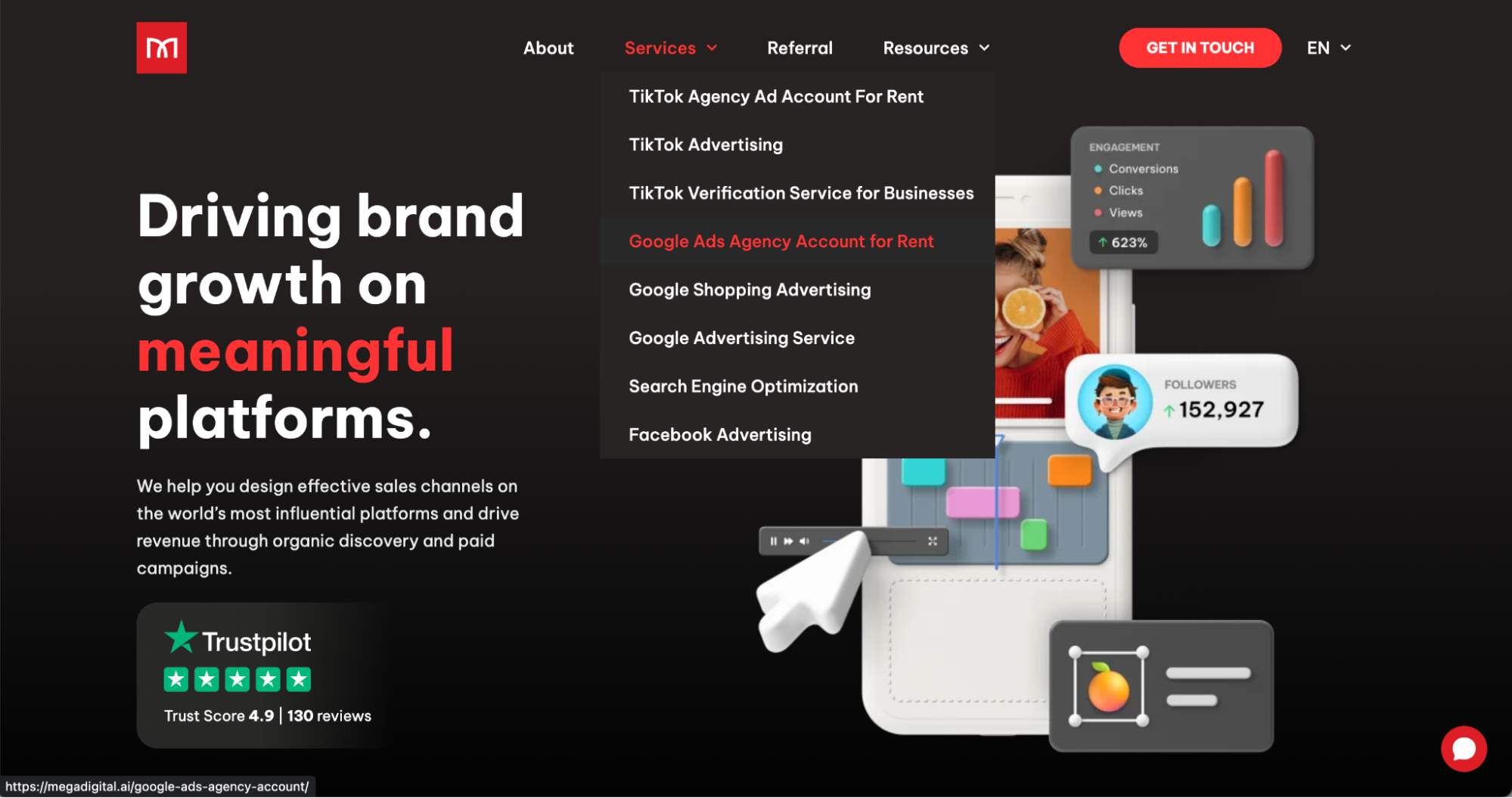 If you still need to figure out the right agency to rent a Google Ads agency account, look no further than Mega Digital. Choose Mega Digital, and let us help you make the most informed decision for your business. Let's explore the distinction between a self-served account and an agency account:
| | |
| --- | --- |
| Individual service provider | Team of experts |
| Limited availability | Scalable support |
| Specialized in Google Ads | Comprehensive marketing services |
| Limited resources and tools | Advanced tools and resources |
| Limited capacity for large campaigns | Ability to handle complex campaigns |
| Cost may vary depending on the freelancer | Transparent pricing structure and package options |
Gain instant access to our Google Ads Account within minutes. Mega Digital offers affordable pricing options for renting a Google Ads agency account. Aside from that, Mega Digital also provides other Google advertising services. As an accredited Official Google Partner, Mega Digital offers comprehensive guidance and free support throughout your experience using our account. Contact us to start advertising with no limit!
Final words
In conclusion, a Google Ads agency account allows marketing agencies to manage multiple client accounts efficiently. For an affordable and reliable option to rent a Google Ads agency account, consider Mega Digital's service, offering low costs and expert guidance. Don't hesitate, get your own account today!