TikTok serves as a creative hub for not only content creators but also brands to express their identities and engage with consumers. Brands will be able to communicate more effectively and gain customer insights for branding and sales initiatives thanks to TikTok. Check out the 12 best brands on TikTok with outstanding campaigns!
Best Brands on TikTok in Sport and Fitness Industry
Gymshark, Nike, and Adidas are top sports and fitness brands on TikTok due to their ability to showcase their products, engage with their audience, and create a sense of community through unique and innovative content. Let's see what their strategies are!
#1 Gymshark
One of the best brands on TikTok is Gymshark, a fitness apparel company based in the UK. With nearly 5 million followers and 70 million likes, Gymshark has become a leading brand in the fitness and activewear space on the platform.
Influencer Collaborations
Gymshark has mastered the art of influencer collaborations on TikTok. They have worked with a wide range of TikTok creators, from fitness gurus to fashion influencers, such as Holly H, Nabela Noor, and Demi Bagby, to showcase the brand's apparel and promote their message of body positivity and self-confidence.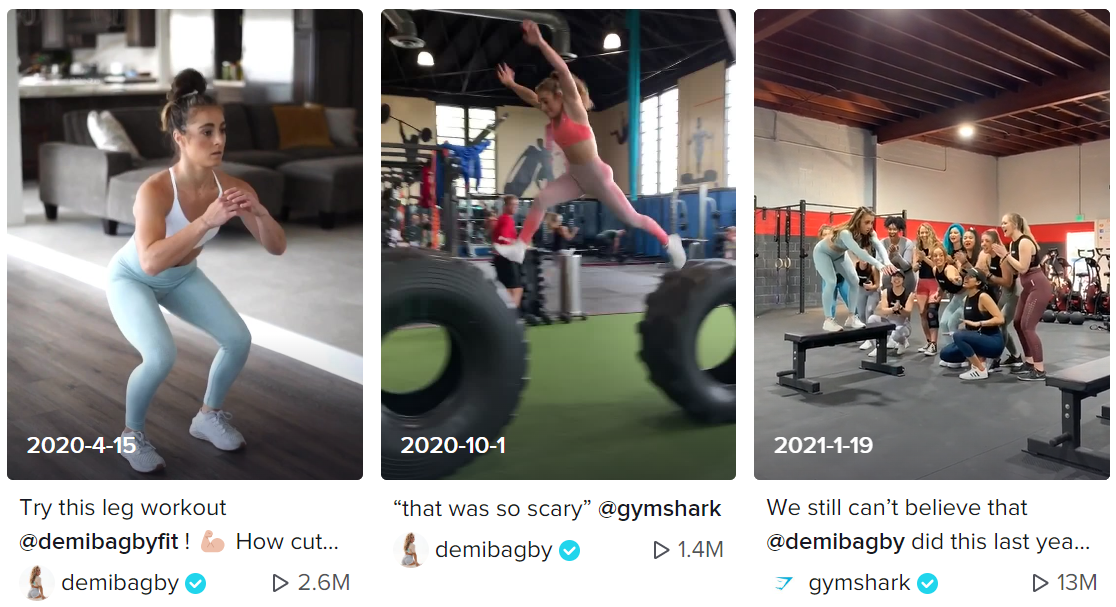 By partnering with popular influencers, Gymshark is able to expand their reach and connect with new audiences.
User-Generated Content
They encourage their followers to create videos featuring their products, which are then shared on the brand's official account. This creates a sense of community around the brand and allows Gymshark to display their products more genuinely.
Inspirational Content
Gymshark's content is not only focused on showcasing their products but also on inspiring their followers to live a healthy and active lifestyle. They create motivational and inspirational content that encourages users to work towards their fitness goals, with the message that Gymshark's products can help them get there.
#2 Nike
Nike, with almost 4 million followers and 12.5 million likes, is the coolest brand on TikTok due to their influencer partnerships, authentic and relatable content, and creative campaigns:
Influencer Partnerships
Nike has partnered with several high-profile TikTok influencers to promote their products. This includes partnering with popular TikTokers such as Addison Rae and Lil Nas X, who have millions of followers on the platform. These influencers create engaging content featuring Nike's products, which helps to increase brand awareness and reach.
Authentic and Relatable Content
Nike features athletes and normal people using their products in a variety of settings, which helps to showcase the versatility and functionality of their products. They also share content that highlights their brand values, such as diversity and inclusivity, which resonates with younger audiences.
Creative Challenges
Nike has implemented several creative challenges on TikTok that have gone viral on the platform. For example, they launched the "MagicBoots" challenge, where fans were urged to showcase a football trick whilst wearing their Nike boots. This type of content not only showcases their products but also encourages user participation and engagement.
#3 Adidas
Adidas has garnered a significant following on TikTok with more than 4.5 million followers and 28.6 million likes, making it a top-performing brand in the sportswear industry on the platform. Their achievements on the platform can be traced back to several factors:
Engaging and Fun Content
Adidas' primary target demographic is young individuals who like outdoor activities and are involved in sports. Consequently, they create fun and entertaining content around everyday life to attract audiences and encourage them to use the product more.
Showcasing their Brand Values
Adidas uses TikTok to showcase their values as a brand that commits to sustainability, diversity, and inclusivity. Besides, they promote content related to social causes through their marketing campaigns. For example, Adidas cooperated with Parley for the Oceans to raise awareness about the negative impact of plastic waste on marine life. They launched a range of sustainable products made from recycled plastic.
Then, they utilized their social media channels to promote environmental initiatives and encourage consumers to make more sustainable choices.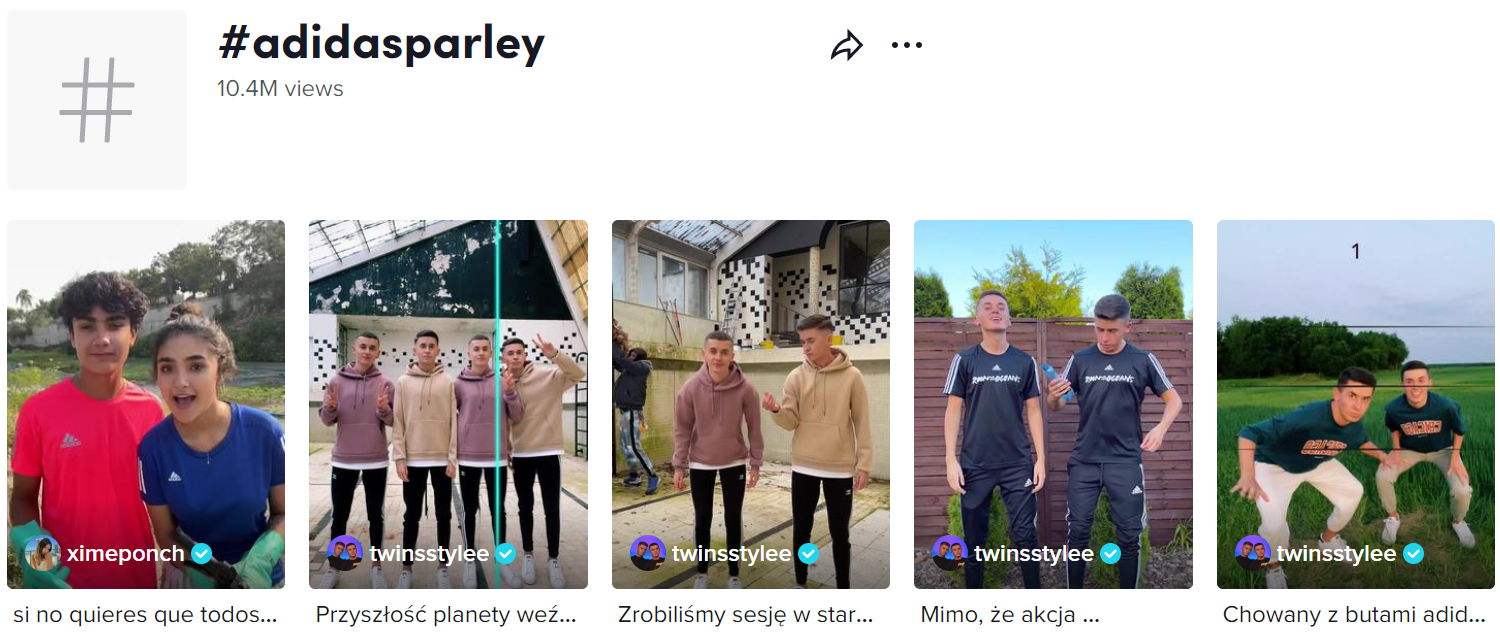 Behind-the-Scenes Access
Adidas uses TikTok to provide behind-the-scenes access to their product launches and events. This creates a sense of exclusivity and makes their audience feel like they are part of the brand's inner circle.
Best Brands on TikTok in Cosmetic Industry
Rare Beauty, Fenty Beauty, and The Ordinary have all established a strong presence on TikTok by crafting captivating videos that connect with their target audience. Their consistent efforts have enabled them to engage with their followers on a deeper level, leading to increased brand loyalty and awareness. Read on to learn more about their specific strategies on TikTok.
#4 Rare Beauty
Rare Beauty is a beauty brand launched by Selena Gomez in 2020 that has significantly impacted TikTok with over 2.9 million followers and 42.4 million likes. They are one of the best beauty brands on TikTok due to their empowering and authentic messaging, showcasing their product range through tutorials and product reviews, and participating in viral trends:
Empowering and Authentic Messaging
Rare Beauty uses their platform to spread positive messages about self-acceptance and inclusivity. This type of messaging resonates with a younger audience who values authenticity and empowerment.
Showcasing their Product Range
Rare Beauty uses TikTok to showcase their product range through tutorials and product reviews. They create content that highlights the unique features of their products and demonstrates how to use them effectively. This type of content is highly informative and valuable to their audience.
Participating in Viral Trends
Rare Beauty actively participates in viral trends on TikTok, such as the "What's in my makeup bag" and "Get ready with me" challenges. This allows them to engage with their audience and increase brand awareness.