Whether you are planning to sell on TikTok but have yet to decide the type of product, or you've already been launching a business on this platform, knowing which product is trending is still fundamental. However, amongst thousands of products and videos on TikTok, how can you determine which ones receive most attention. Fortunately, Mega Digital, a TikTok agency with lots of expertise is here to help!
Features of TikTok trending products
Hot trending products on TikTok are products that are most searched by TikTok users and frequently appear on the For You page for a short period. Each industry has its trending products like t-shirts in the clothing sector, lipsticks for cosmetics, or mobile phones for technology. The most evident aspect of TikTok's trending TikTok products is that they have high purchases, fast consumption, and become popular in a short period of time.
Hot trending TikTok products often have the following characteristics:
Wide coverage, quick distribution, and easy-to-generate crowd effect.
Only exists for a certain period and needs to be checked regularly.
Fast sales and high profit.

How to find trending products on TikTok (real-time)?
From experiences boosting sales on TikTok for some clients, Mega Digital realizes that there are two effective methods to discover a trending product, which are:
The manual methods include using research tools, following influencers, etc.
A more approachable method with Top Products.
The manual methods
One of the key benefits of manual methods is that they are simple, easy to perform. However, the results are not 100% accurate but just approximate since you won't have any metrics or statistic to define. Here are some manual methods you can apply:
Explore TikTok Discovery Tab
Follow influencers' channels
Find trending products on other e-com platforms
Explore trending products at The Discovery Tab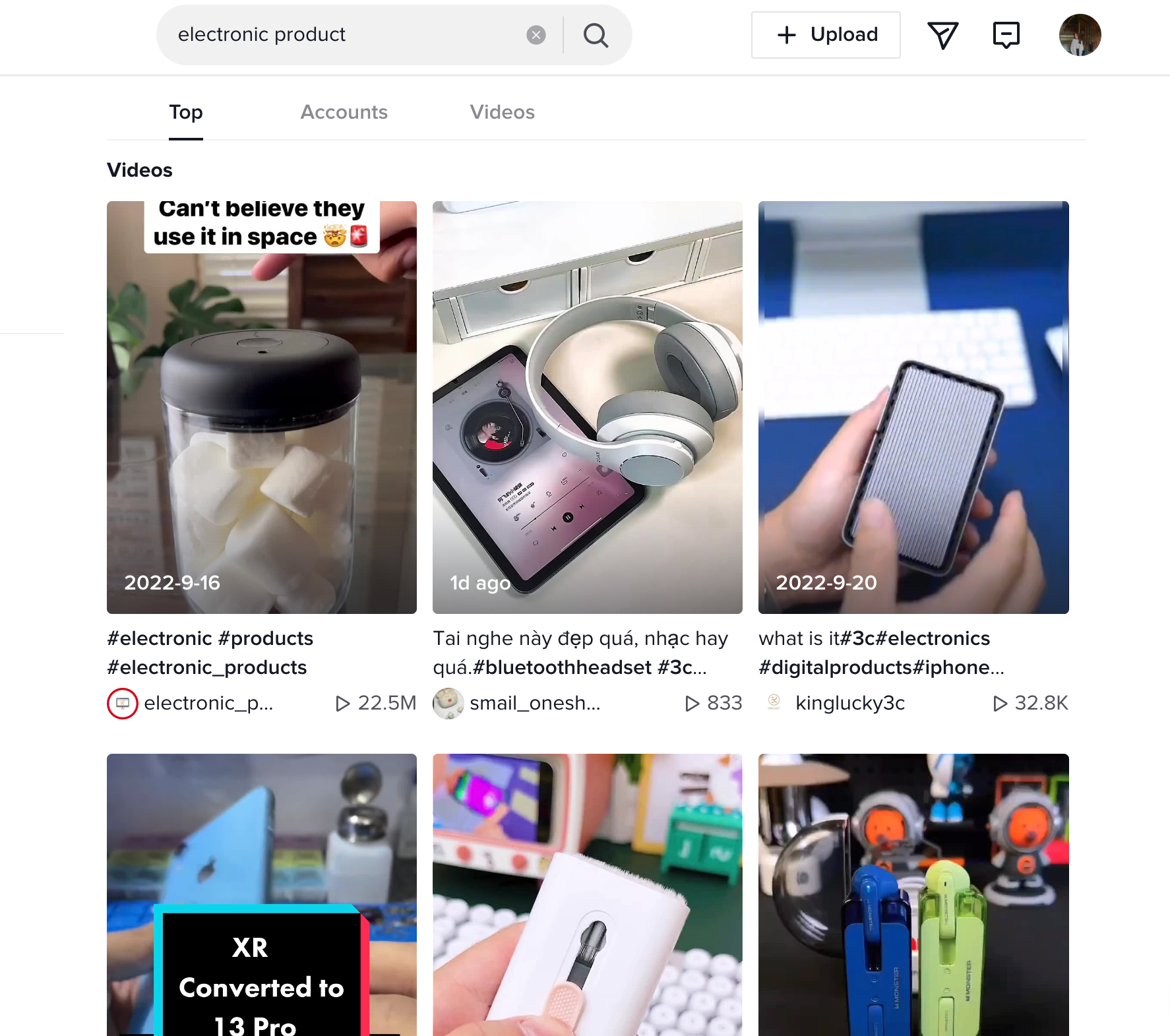 TikTok has an algorithm that pushes the most viewed products to the top, tracks user activity, and recommends relevant videos. Therefore, just tap on the Discovery tab to see a collection of trending videos, hashtags, and audio, which will assist you in identifying the well-received products at that time. Top trending products on TikTok will help business owners save time, catch up with trends and have an excellent approach to their business.
Follow channels of KOLs, KOCs, and influencers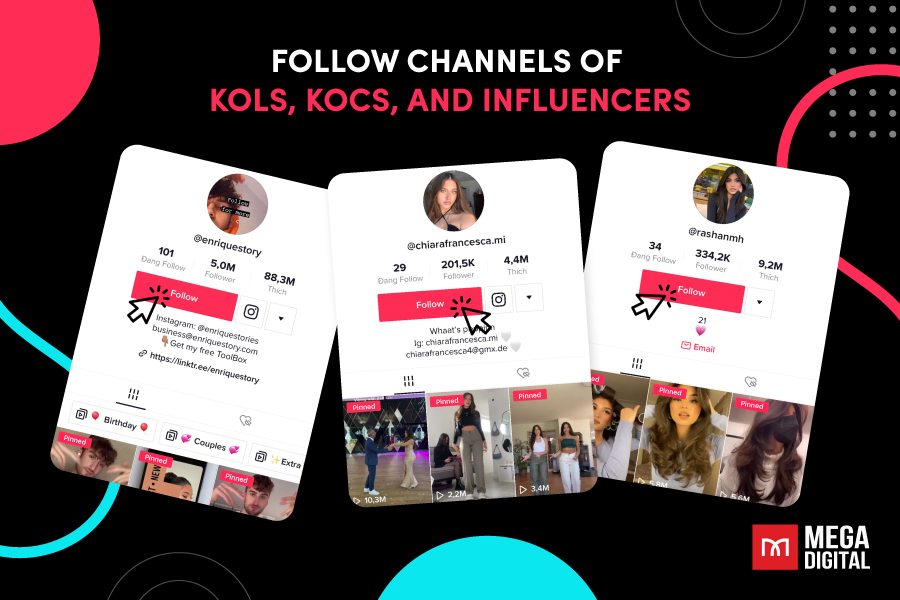 Typically, brands will book influencers to promote their products that have the potential to go viral. So, keeping track of KOCs and KOLs also assists sellers in learning about the industry and products in high demand, allowing them to check for hot trending products. At this stage, what does the seller need to do? Sellers should follow industry-related hashtags to find a KOC specializing in PR-related products, making it easier to identify the most popular dropshipping items on TikTok. 
Find trending products on other e-com platforms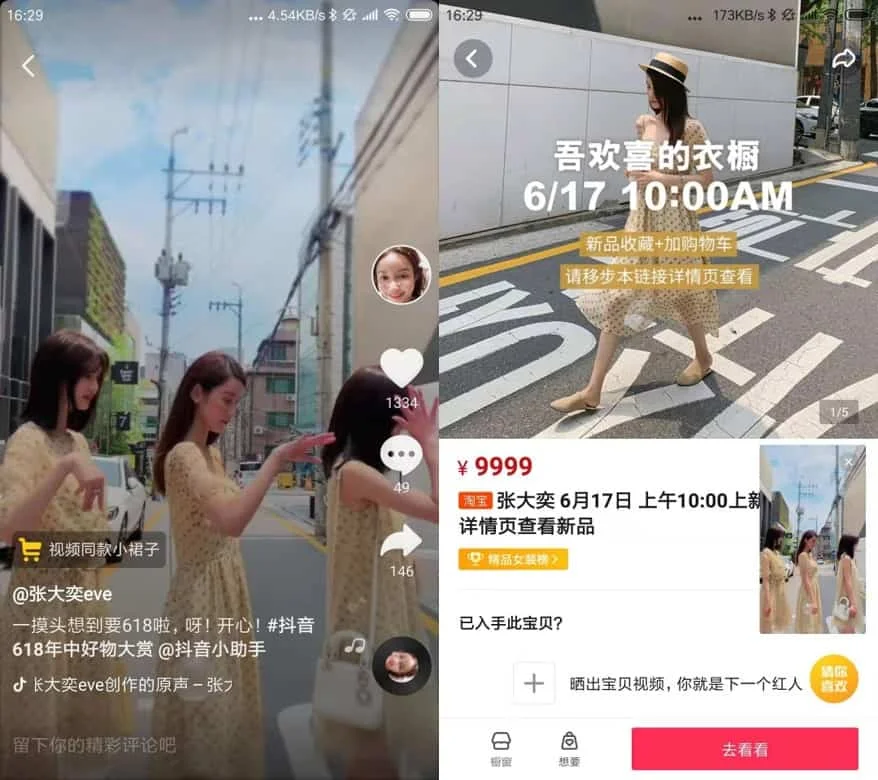 Utilize search engines and similar e-commerce sites such as Shopee, Lazada, Taobao, TMall 1688, and so on. Many customers use these e-commerce sites to purchase, so check into these platforms to learn what current users seek. Products with the most purchases and searches usually appear first; sellers can research to learn about the hot trending products in that category.
Using "Top Products"
What is "Top Products"
Top Products is the new feature integrated in the TikTok Creative Center that spotlights hot items to assist advertisers in determining which products to promote in their creatives. Browse commonly featured and top-converting products in specific region/country and category, as well as real-world ad samples featuring the product.
Users can now see a list of trending products on the Top Products dashboard with full indicators and information. Top Products also lists some of the most efficient videos advertising those products, which helps advertisers reduce the searching and analyzing process.
As you can see, TikTok's new automatic Top Product feature has benefited businesses in various ways. To be more specific, users can:
Gradually access the entire list of parameters for trending products in just a few easy steps.
Easily check product performance analyses with full indicators like CTR, CVR, and CPA. Further analysis can search for coverage in different regions.
See real ad examples that feature the product. At the bottom of the page, Top Products show videos relating to the same subject of trending products allowing advertisers to receive new ideas and update their creatives quickly.
How to use "Top Products"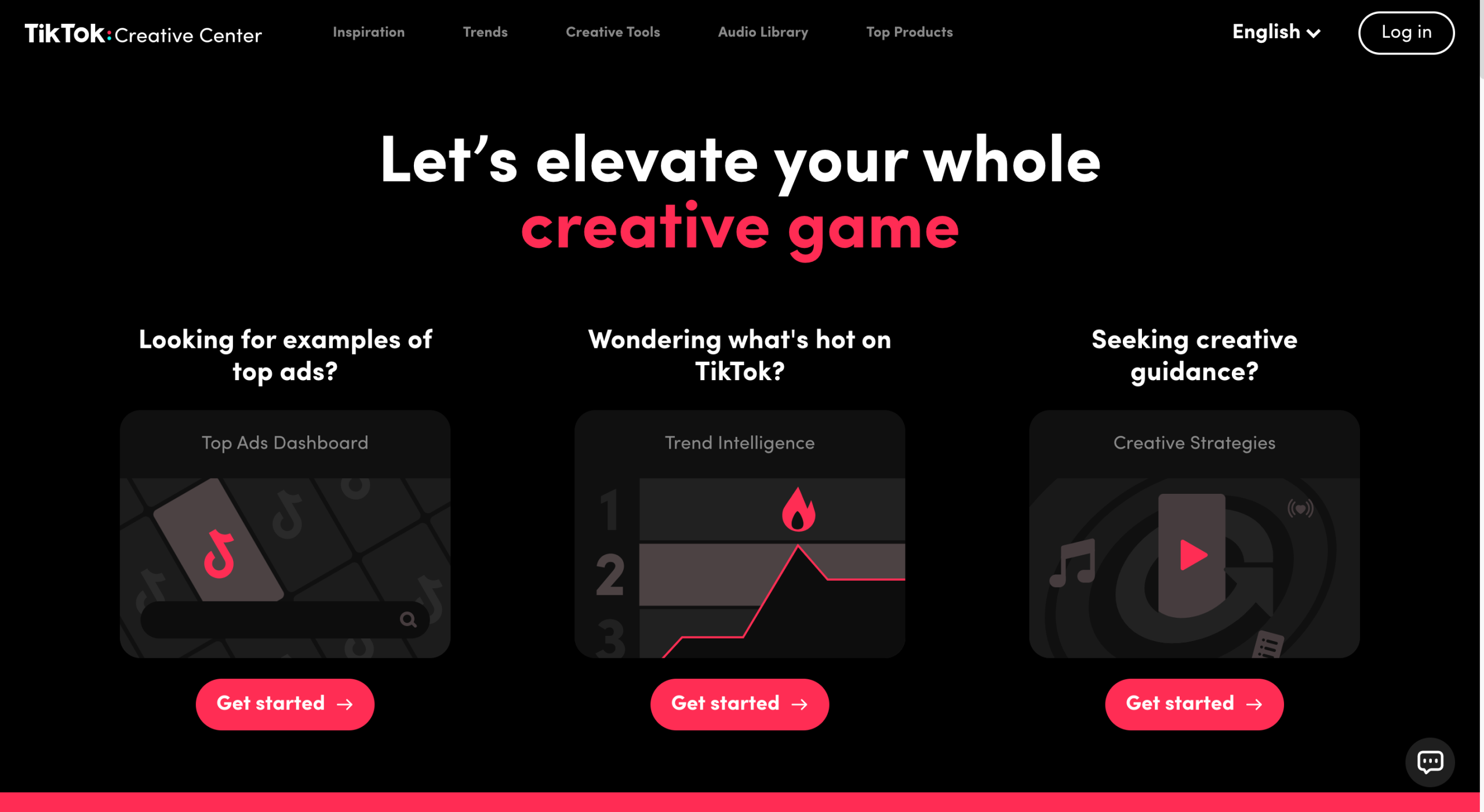 Let Mega Digital show you how to find winning products on TikTok with Top Products:
Click Top Products in the top navigation in the Creative Center.
Log in to the Creative Center by clicking the Login button at the top right-hand corner of the page. You will only see limited results under Top Products if you are not logged in.
Filter your search by Region, Category, and Time frame – any selections will be saved when you log in again.
Toggle between Subcategory- and Product-level view by clicking the header in the first column.
Sort Product ranking by clicking the arrows next to any metric.
Click Details next to any product to find more information about the product's performance trends, audience insights, and related videos.
On the "Details" page, click Performance Analytics to compare performance over time. Click up to 2 metrics to see their trend line in the graph below over the time frame selected.
See the relevant advertisements that highlight the product underneath the graph.
To find out more about the "Age range" and "Related interests" of those who are interested in the product, click Audience Insights on the "Details" page as well.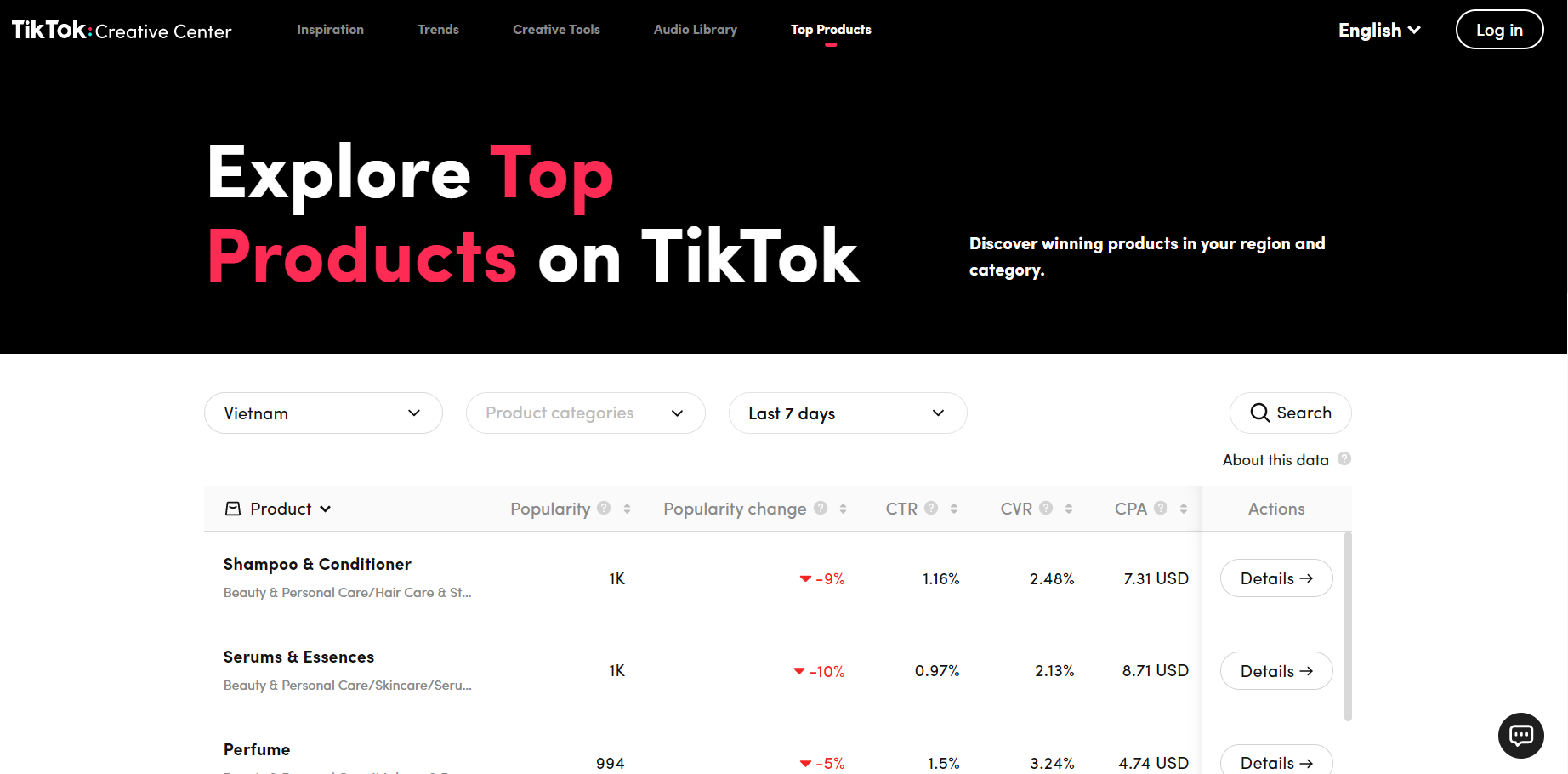 Successful e-commerce brands with trending TikTok products
In reality, several examples of e-commerce businesses have successfully used trending products on TikTok to increase sales and brand awareness.
Fashion Nova
Fashion Nova is an online fashion retailer that has leveraged TikTok's trends to increase sales. The company has collaborated with popular TikTok creators and influencers to showcase its products creatively and engagingly. Fashion Nova's TikTok account has amassed over 4 million followers and has helped the brand become one of the top-selling e-commerce retailers in the US.
Shein
Shein is another online fashion retailer that has found success on TikTok. The company has a strong presence on the platform, with over 8 million followers on its TikTok account. Shein has used trending products on TikTok to showcase its latest fashion offerings and has collaborated with popular TikTok creators and influencers to increase its brand awareness and sales.
PopSockets
PopSockets is an e-commerce business that sells phone grips and other accessories. The company has used TikTok to showcase its products while leveraging trending songs and challenges to increase engagement. PopSockets' TikTok account has amassed over 2 million followers and helped the brand enhance its revenue.
Overall, these e-commerce businesses have successfully used trending products on TikTok to increase engagement, brand awareness, and sales. By leveraging the platform's viral nature and user-generated content, these companies have been able to stay ahead of the competition and tap into the latest trends.
Final Word
Knowing how to find trending products on TikTok is not only vital in moderating sales but it is also a fundamental skill that supports you a lot in doing other TikTok Marketing activities. After mastering this, what you need is to know how to sell products effectively on TikTok. The following article may contain great knowledge that is sure to help you. Check it out!