Virality is one key element that makes TikTok surpass all other social media. It is also the main objective why people joined TikTok, from small content creators to big brands. So, how to go viral on TikTok? In this article, we show you 17 tips for your videos to go viral on TikTok.
17 tips to go viral on TikTok
#1 Understand your audience
Understanding your target demographic will assist you in determining what and when you should post on TikTok. Learn about your TikTok audience and find those who might be interested in your brand before you begin making content.
Ideally, you should spend about 15-30 minutes per day researching what content your viewers like. Or, more straightforwardly, you can use TikTok Analytics for a full view of followers to customize your content.
#2 Making high-quality video
Making high-quality material is perhaps the most crucial criterion for your video to appear on TikTok users' For You pages. The better quality of your videos, the higher reach they will get. You can still produce high-quality HD videos from low-cost phones, while most countries now provide enough bandwidth to upload high-resolution videos, especially since TikTok videos are short.
#3 Focus on the first 3-second of the introduction
According to TikTok, the critical message appears in the opening 3 seconds of 67% of the best-performing videos. Hence, how can you keep the audience's attention in the first three seconds?
Straight to the point, clearly expressing this video's benefits to viewers.
Use numbers in the headline to pique the interest of your audience.
Images and scenarios that are eye-catching, startling, and unique should be placed near the beginning of the video.
Should have text for the opening frame.
Begin with an intriguing question that makes viewers curious and eager to find the solution.
Note: There is no exact formula for a TikTok trending video; nevertheless, you should keep in mind that the 3-second openings are crucial, so don't waste them if you want to enhance your chances of TikTok trending.
#4 Create an attractive main idea
Here are some key ideas to keep people watching till the end of the film.
Knowledge sharing: Videos should be brief, essential, and easy to understand.
Vlog: The video's image and sound must attract viewers and continuously push the voice and sound.
Movies or films: This will be a significant plus if you produce an unexpected, fascinating, and up-to-date plot. In terms of music, there should be a link with the circumstance and a curious finish to stimulate and bring the viewers from the first to the second half (in the case of a long film). Although TikTok allows content creators to publish films lasting up to 10 minutes, viewers are likelier to watch short videos lasting no more than 1-3 minutes. As a result, you should optimize your video to be around 1 minute and 30 seconds long (if the content is too long).
#5 Evoke emotions in the ending
The end of TikTok videos is vital in encouraging effective communication and motivating viewers to take action. Not only that, but the TikTok video's outro serves to raise brand awareness and profoundly influence the mind of viewers. Here are some TikTok video ending ideas for you:
Do not focus too much on the ending, instead allowing the plot to drive or follow the emotional circuit of the video.
Ask questions to elicit feedback from viewers.
Create a personal brand message but do not use a call-to-action tagline.
Note: Keep in mind that there is no specific standard for how your video should end. However, remember that the movie should end so that the audience feels relaxed, excited, or recalled; this is entirely up to you.
#6 Pay attention to TikTok's algorithm
TikTok's algorithm is one of the most important reasons for the app's popularity. It would be best to keep your audience's attention on your video rather than scrolling away – the longer they watch, the better it does. TikTok rewards you for supporting your viewers engaged on the platform.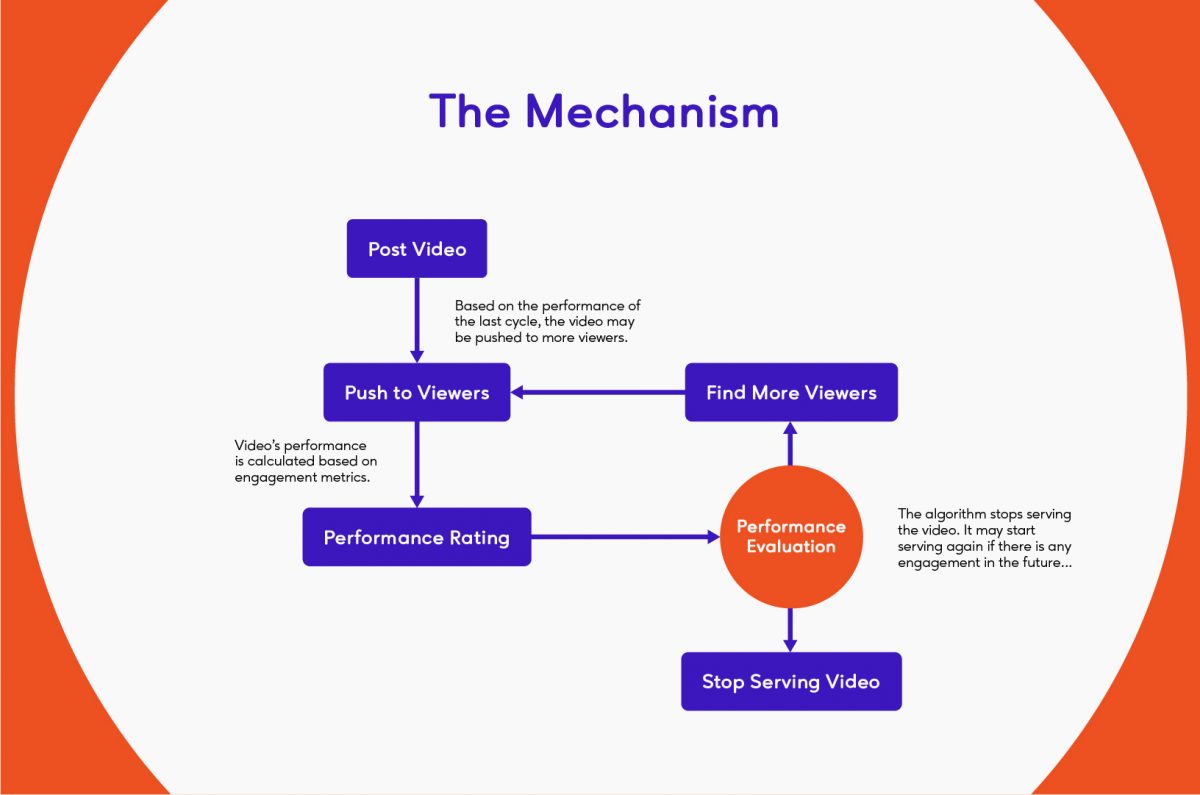 This mechanism is one of the critical answers to how to go viral on TikTok. With the unique working algorithm, TikTok continues distributing the video to another group of viewers if the result is high enough to pass the Performance Evaluation. As a result, you must ensure that your video is of sufficient quality so that people will watch it to the end.
#7 Keep your videos short
With the completion rate being such an essential feature in the TikTok algorithm, it makes sense to create videos that people are excited to watch from the first second to the end. The shorter your video, the easier this achievement will be. This formula does not negate the importance of high-quality content; your video must still be long enough to convey your message.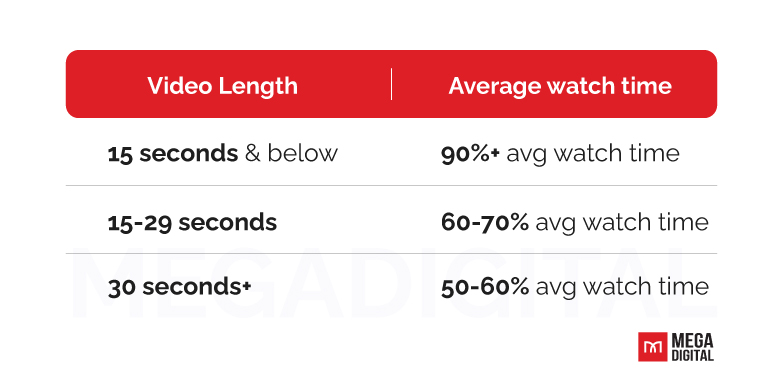 #8 Include music in your videos
Music is an essential factor make your video attractive. More than any other social network, TikTok is a platform that is very suitable for background music. They have agreements with most major music studios to provide short music clips on the forum.
Moreover, favored music genres on TikTok, like challenges and recommended content kinds, change regularly. Including modern music in your clips will increase the likelihood of TikTok's algorithm placing your videos on people's "For You" pages.
#9 Add the right hashtags
TikTok's operation relies mainly on hashtags. You must include prominent hashtags relevant to the content of your video to reach its targeted audiences.
In addition, branded hashtags are an excellent approach to building a community for your business on TikTok. Encouraging your audience to make videos with a brand-specific hashtag will develop a strong group of followers that appreciate sharing material connected to your brand.
#10 Follow the trends regularly
TikTok appears to prefer videos that reflect current trends and issues. Keep up with the most popular sorts of videos and enter any relevant hashtags or challenges to increase your chances of ranking on the "For You" page.
Trending hashtag challenges are ideal for encouraging viewers to watch the end of the video. When people repeat the original challenge video to see what they need to do, it can occasionally receive excellent watching.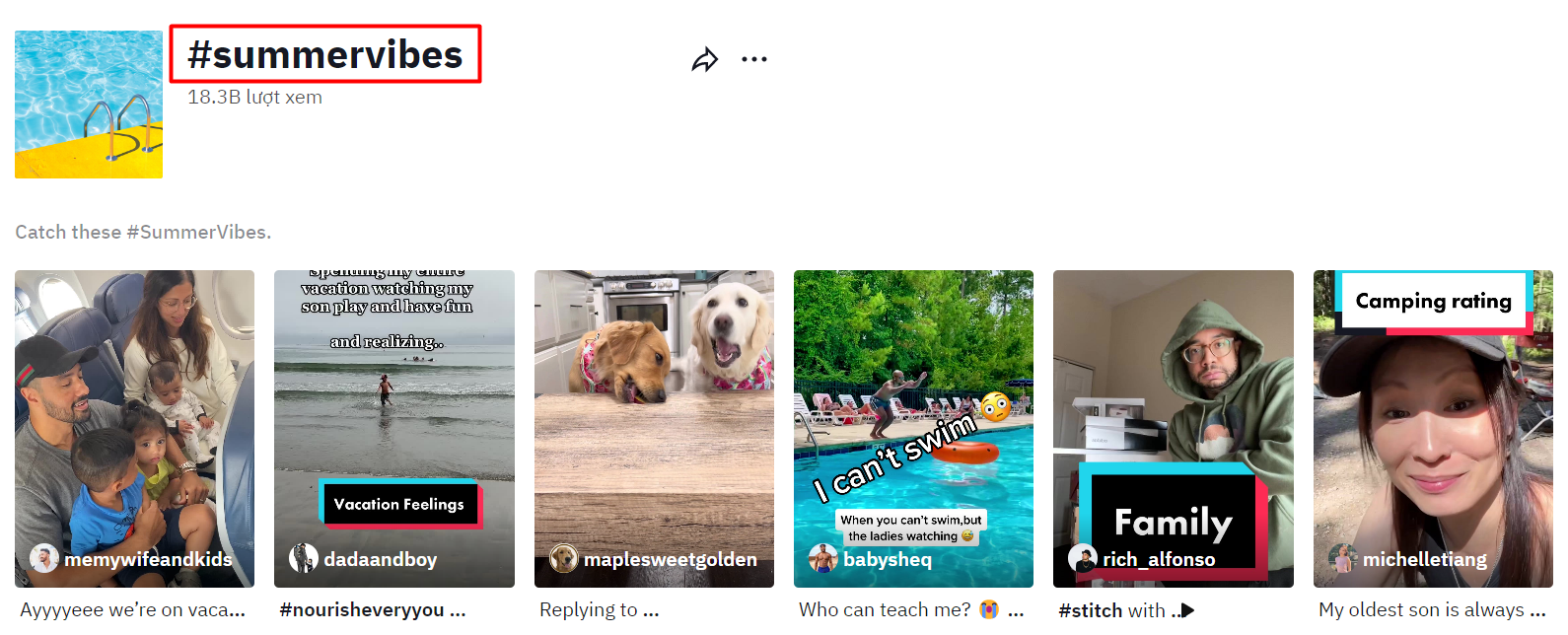 #11 Work with other creators
Collaboration with influencers can assist you in reaching new audiences across all social channels. It can also get you on TikTok's For You page.
In most situations, TikTok creators understand the platform's trends and inside jokes better than brands, so that advertising may benefit you. Finding influencers already interested in your brand is a terrific approach to TikTok Marketing.
#12 Encourage interaction
TikTok is more than just a video-sharing app. It's also a place to interact with a community via self-produced content. On TikTok, there are Duet and Stitch features that allow you to use someone else videos as a base for your creation.
TikTok's algorithm also rewards all types of community participation, so make sure your content encourages it. Invite users to share their thoughts in the comments area. Provide a prompt from which others can Stitch or Duet their reaction video. Create videos that viewers feel motivated to share on other social media channels, such as Facebook and Instagram. It all contributes to the algorithm favorably seeing your content.
#13 Reply to all comments of your audiences
The more comments a video receives, the more likely it will go viral. This engagement works particularly well if you can engage with commentators and get them to keep commenting on your video. However, if you have a TikTok video that is going popular and you want to answer comments, don't reply too quickly, or TikTok can ban your account for more than 24 hours.
#14 Use TikTok's tools
TikTok has an extensive collection of popular songs and audio clips, and users can choose from various entertaining video effects. You don't need a degree to create incredible videos with this app. The platform offers you all of the necessary tools.
With the sound and effects of TikTok, your videos will not only be distinctive but also reach the followers that have already engaged with these features.
#15 Post Regularly
Going viral on TikTok is ultimately a numbers game. The more frequently you publish, the more likely your video will go viral. If you push yourself to release high-quality videos continuously, your videos will likely improve, and one of them will be more likely to go viral on TikTok.
#16 Experiment with your content
On TikTok, anything can go viral (even chopping avocado videos). When you first start, Mega Digital recommends creating diverse content and experimenting with different styles and topics. When you've figured out what people want to see and what you want to make, go all in! Even after that, you can continue experimenting with different ideas to discover what works.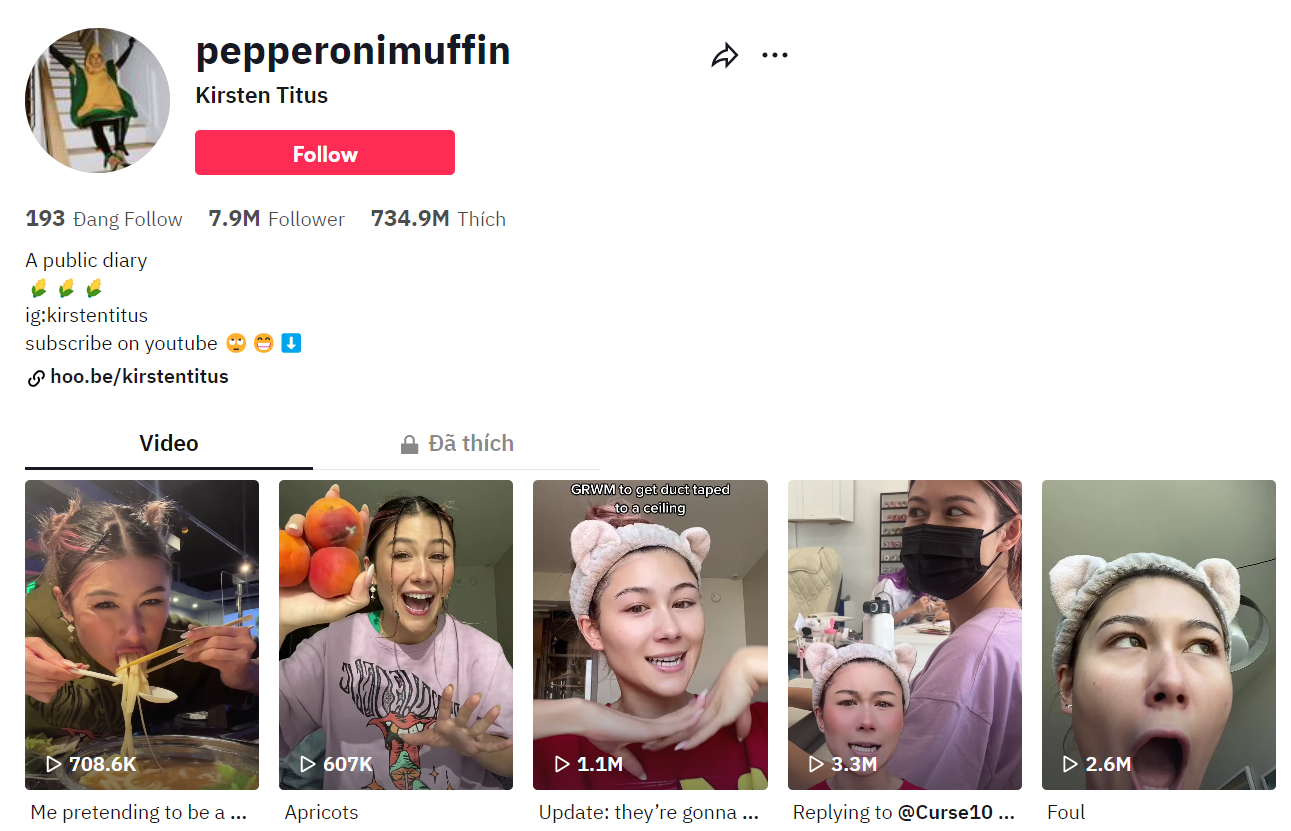 #17 Don't link products right away
It's very tempting to drop the product link in the comments immediately if you're giving a product review and trying to monetize your video with affiliate links. However, by not including the link, you increase the likelihood of people commenting and questioning where it came from or asking for the URL. This method can help your video get traction and become famous on TikTok.
#BONUS TIP: Spend more than 15-30 mins per day watching videos on the FYP
While it may be tempting to be efficient and merely come into TikTok to submit your video before leaving to do other things, Mega Digital believes it is crucial to spend some time each day watching FYP videos. This way can help you generate fresh ideas and keep up with current trends critical to trending while creating top-performing content.
Final word
To summarize, this article has given you 17 tips and tricks to go viral on TikTok. The key to winning on TikTok is patience, engagement, humor, and luck; that is all you need to get billions of followers.
With a team of experienced Digital Marketing experts, Mega Digital can help you build up your TikTok channel from scratch with a marketing strategy and fully-equipped insights into TikTok ad agency accounts. Contact Mega Digital if you want to push your track to the next level!