A Google Partner in India is a recognized expert in managing effective Google Ads campaigns. To become one, agencies or individuals need Google Ads certifications, a track record of successful campaigns, and meeting minimum ad spend requirements. This partnership provides access to Google's resources for delivering top-notch digital marketing services.
What is a Google Partner in India?
A Google Partner in India is a digital marketing agency or individual in India that has met certain criteria set by Google to demonstrate their expertise and proficiency in Google Ads campaigns. Google Partners have a close working relationship with Google and are recognized for their ability to manage and optimize Google Ads campaigns effectively.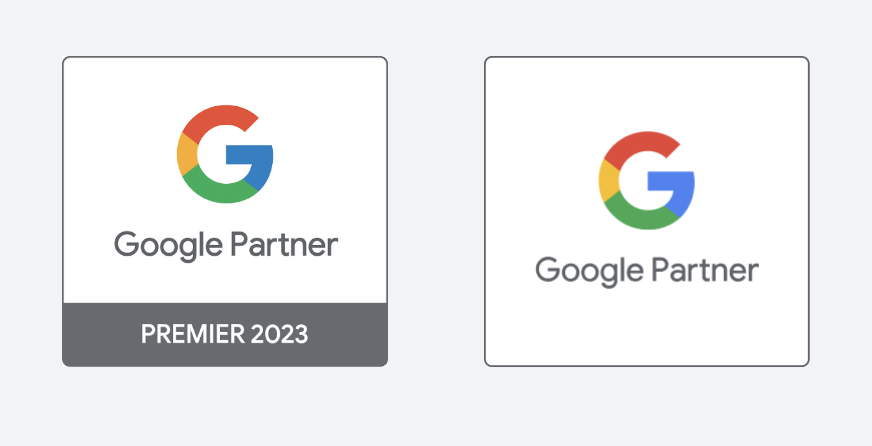 The Google Partners program has three levels: Members, Partners, and Premier Partners. When you have the Google Partner badge, you can show your clients that you're really good at Google Ads and make yourself noticeable in your field of work.
As a Google Partner, Mega Digital will provide comprehensive insights about Google Partners in India.
The benefits of partnerships with Google
Each level comes with its own perks and chances to get closer to Google. Partners get lots of good things like learning, help, and rewards in different areas.
You'll have access to essential benefits like training, support, and expanded coverage.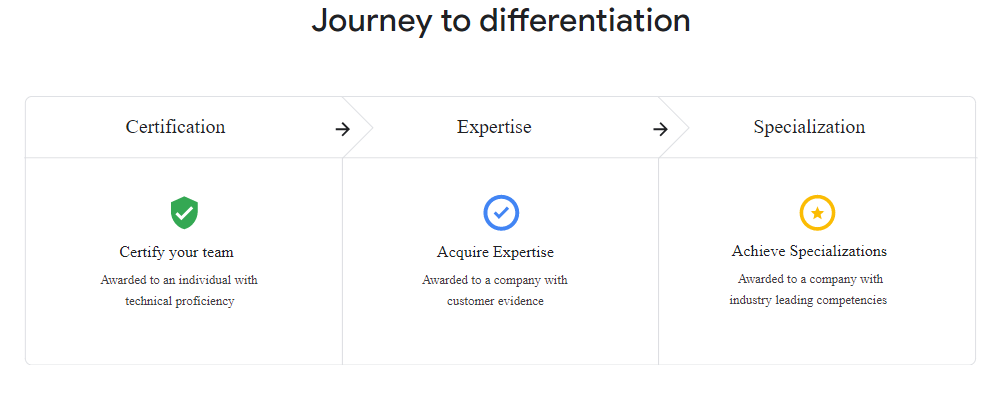 Google provides top-notch education through Skillshop courses, helping you improve your skills. Certifications showcase your expertise. You'll also find cases, connections, and more.
Google's support team offers advice and information through the Google Ads assistance center.
Use Google Connect to exhibit thought leadership, co-brand events, and attract new clients with promotional offers.
The Google Acceleration program boosts your business skills and performance through online education.
Participate in Google Partners Rewards challenges for knowledge growth, finding clients, campaign enhancement, and certifications. Access presentations, tips, and exciting rewards, with chances to win prizes.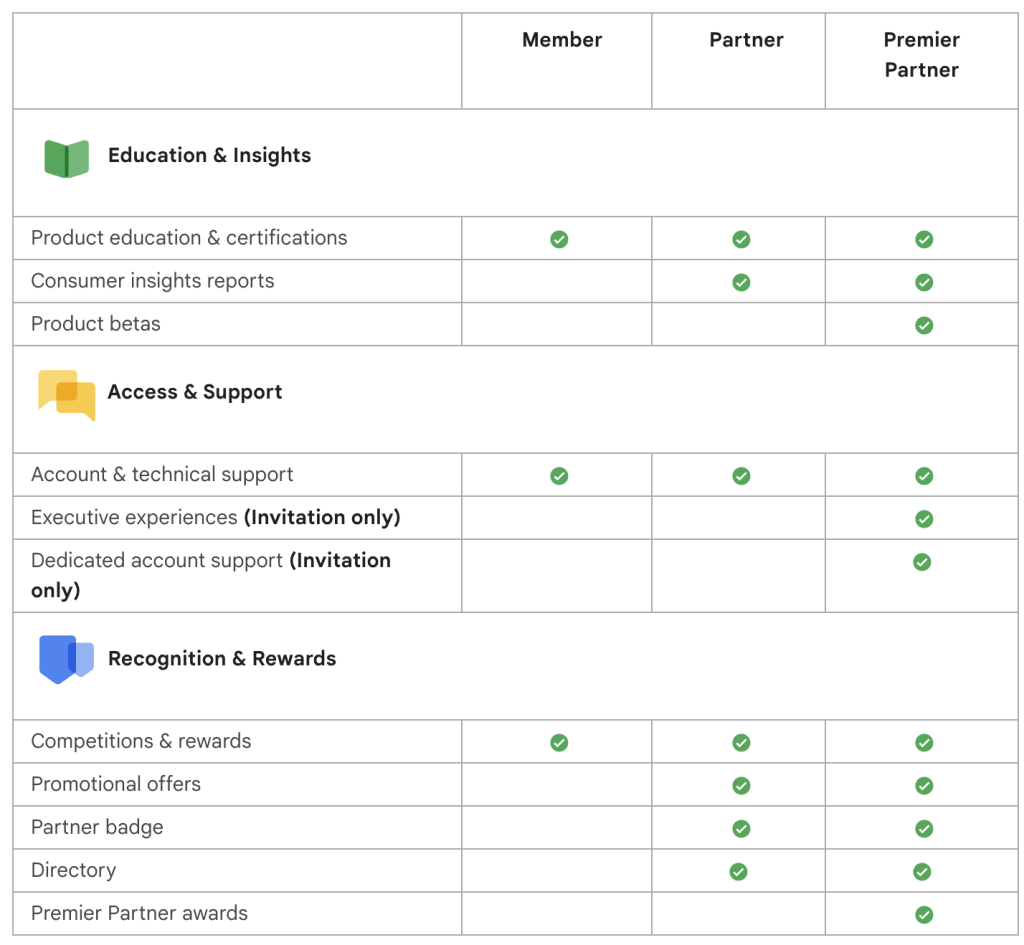 What are the Google Partner badge requirements?

Once you're a Google Partner and show you're good at Google Ads, you might get a Partner Badge. But there are extra things to do.
Growth: You need to keep making more money from ads and get more clients.
Ad spend: Spend at least $10,000 on ads in 90 days. This shows you're active. Google checks this over 18 months.
Certifications: Your company should have at least one person certified in Google Ads. They need to have admin or standard access to the Google Ads manager account. This could also be any account connected to the manager's account.
How to become a Google Partner in India?
Anyone can try to join the program by filling out a free application to become a Google Partner. You can learn everything you need on Google to do well in the tests and do great in the certification you choose. It's your choice if you pass the certification tests or not.
Here's a detailed guide on how to become a Google Certified Partner: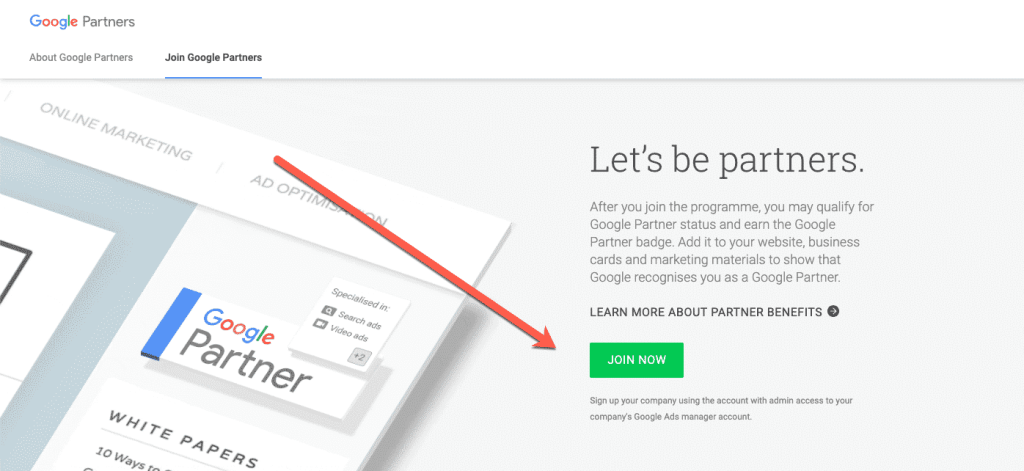 Start by submitting an application on the Google Partners website.
Get certified in Google Ads by passing the required exams.
Manage successful campaigns to meet the performance criteria.
Maintain a certain ad spend threshold across your managed accounts.
Complete the required Skillshop courses for certification.
Connect your Google Ads account to your Google Partners profile.
Google reviews your performance, certifications, and adherence to criteria.
If you meet the criteria, you'll become a Google Partner in India and access resources.
How to become a Google Partner

When your company becomes a part of Google Partners, it becomes an official Google Partner. This means your business is recognized for being great at running ads for clients and helping them grow. You show your expertise with Google Ads certifications.
As an official Google Partner in India, you get benefits like using the Google Partners badge on your website and documents.
There are three things Google looks at: Performance, Spend, and Certifications.
Performance: This checks if you're managing ads well to get good results for clients. Your Google Ads account needs to have a score of at least 70%.
Spend: You should spend at least $10,000 USD in 90 days on your managed accounts.
Account strategists are the people who manage ads for clients in your business. You can check their certification on the Company information page on the Partners program tab.
How to become a Google Premier Partner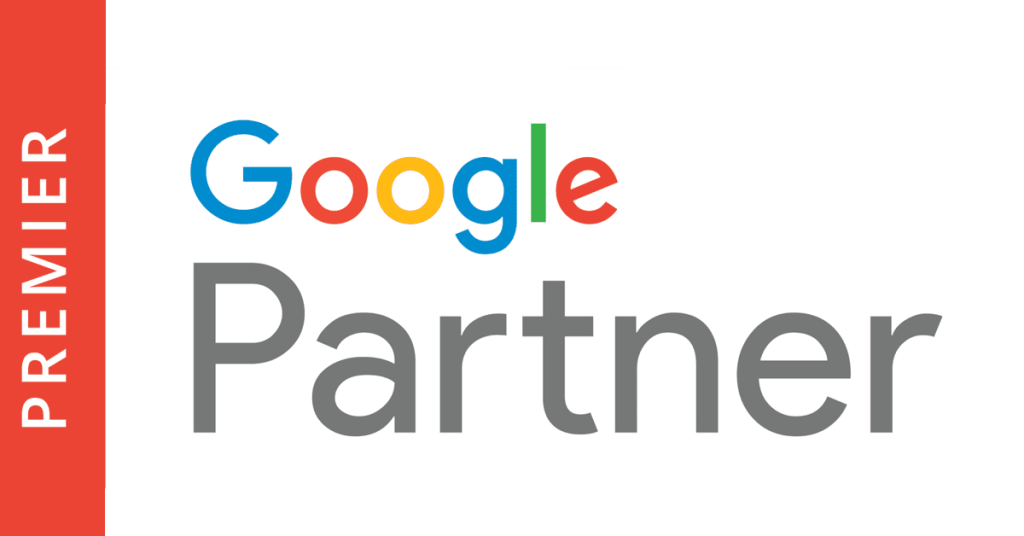 To become a Google Premier Partner, a company needs to meet certain standards and be among the top 3% of all companies in their country (checked every year).
Here are a few things that decide the top 3%:
Client Growth: How much more money clients spend on ads compared to last year. Also, how much money new clients spend on Google Ads.
Keeping Clients: How well the company keeps its clients over time.
Using Different Products: How much money is spent on products like Display, Apps, Video, and Shopping, not just Search.
Investing in Google Ads: How much money the company spends on ads across all accounts in a year.
>>> Read more: Best 11 Google Ads Agencies in India (2023 Updated List)
How to obtain Company Certification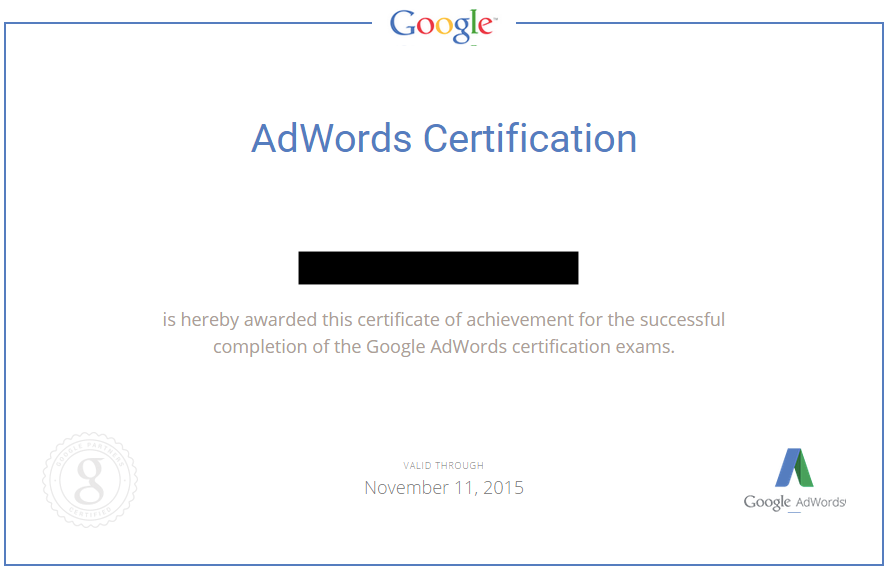 Understanding Google Partner rules
Take time to carefully read the Google Partners Terms and Conditions. Understanding these rules is important since you've invested a lot in Google Ads. Knowing the rules well can help you do better in the game.
Initial requirements
Google will ask about your business's size, structure, services, and prices. They'll check how well you keep clients happy and how effective your Google Ads investments are.
Google likes working with smart businesses that spend well on ads. That's why they do this check.
Google checks if you have clear documents on the web that show how you deal with clients, plan things, and use templates. They want to know you can solve problems and make clients happy.
You also need helpful info about your products and services on your website.
Expertise rules
You should have five full-time pros working on Google Marketing Platform products. They need to pass certification tests.
Google looks at your team's size, knowledge, and certifications. They know smaller businesses might find this hard, so they can get exceptions.
You also need to explain your products well. Google also wants proof of how you've helped clients succeed.
Steps to check the Partner status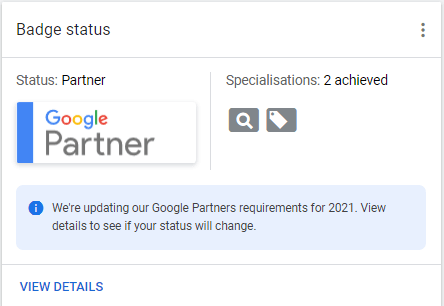 You applied to join the Partners Program and are waiting for an answer. See if you got certified and take action.
If you don't get certified this time, keep trying and use Google's help. You'll become a Google Partner eventually.
Here's what to do:
Log into your Google Ads account.
Click on the Partners program tab on the left.
Look for "Badge status" card. It will tell if you're a Premier Partner or Google Partner.
Click "View details" to know more about your status.
This takes you to a table where you see your company's status and how well it's meeting the new Google Partner rules. They check these rules daily. If you stop following the rules, you have 60 days to start again before losing benefits.
Final words
When you get a Google Badge, it's just two good things about being a Google Partner. Being a Google Partner in India also means you can take easy courses about PPC and digital marketing. Google helps you keep your Google Ads campaign going and growing.
When customers see your Google Badge, they might pick you for their Google Ads success.