Google Ads Video campaigns allow advertisers to promote their videos across various Google platforms. Video ad campaigns are often used for brand awareness goals so advertisers often have difficulty making their video ads profitable. In this article, we'll guide you through the basic set-up steps to run your own ad campaigns.
What is a Google Ads Video campaign?

Google Ads Video campaign is a type of advertising campaign that allows businesses to promote their products or services through video ads on various platforms, including YouTube and other websites. These campaigns can reach a targeted audience and engage them through visually compelling video content.
Video ads can feature commercials, product demonstrations, testimonials, or storytelling narratives to convey brand messages effectively.
Benefits of Google Ads Video campaigns
Google Ads Video campaigns are used for various purposes in digital advertising. Mega Digital has summarized the key benefits of Google Video campaigns by helping our long-term clients run Video ads:
Wide reach: Google Video campaigns enable you to reach a vast audience on platforms like YouTube and partner sites, which have massive user bases and global reach.
Product promotion: Allow you to highlight key features and benefits of your products or services. By showcasing your videos, you can drive interest and consideration among potential customers.
Targeted advertising: Provide advanced targeting options, allowing you to reach specific demographics, interests, or users' locations to make sure your Google Ads Video campaigns reach the right audience.
Integration with Google ecosystem: Google Video campaigns seamlessly integrate with other Google marketing tools, allowing for cross-channel strategies and synchronized messaging across multiple platforms.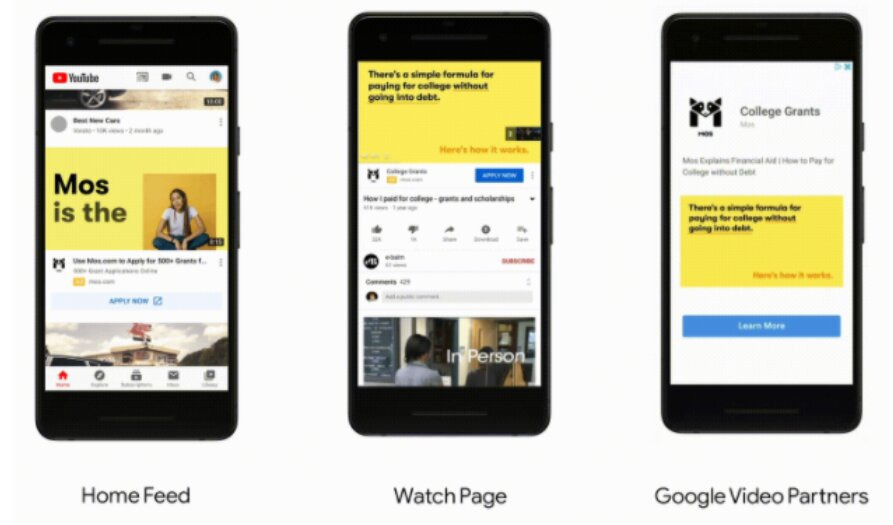 Types of Video campaigns Google Ads
Choose Google Ads Video campaign types based on your business goals:
Skippable in-stream Ads
Non-skippable in-stream ads
Video Discovery ads
Bumper ads
Outstream ads
Masthead ads
Scroll down to see some Google Video ads examples.
Skippable in-stream ads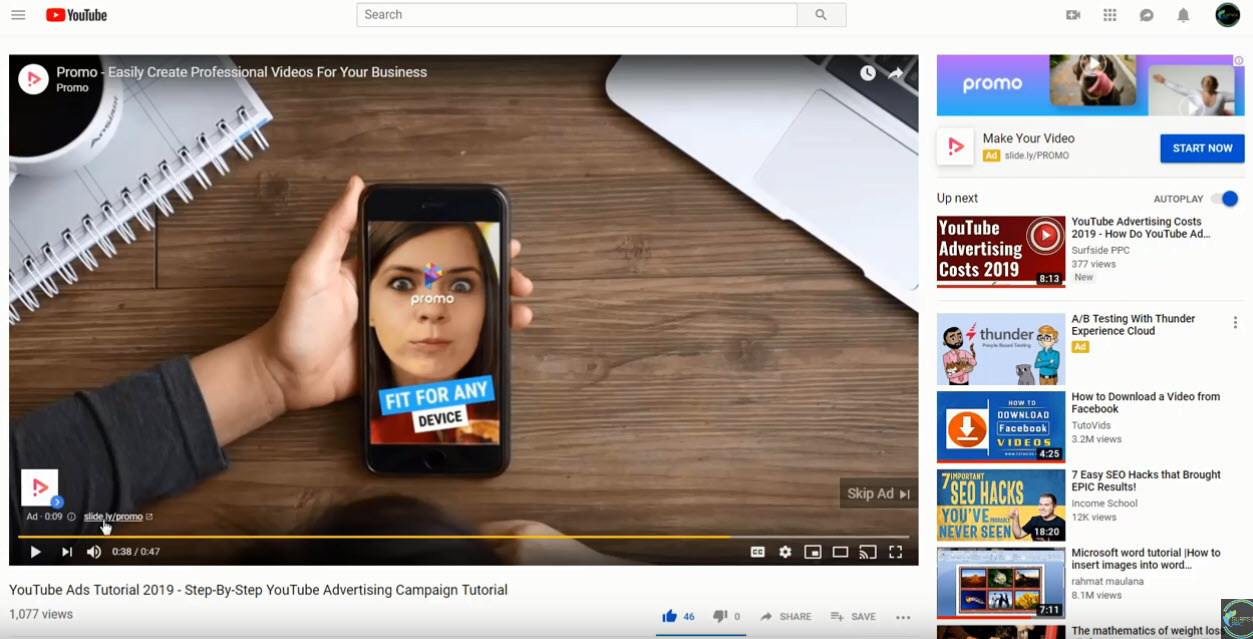 Skippable in-stream Google Ads Video campaigns play before, during, or after other videos, and viewers have the option to skip after 5 seconds.
Non-skippable in-stream Ads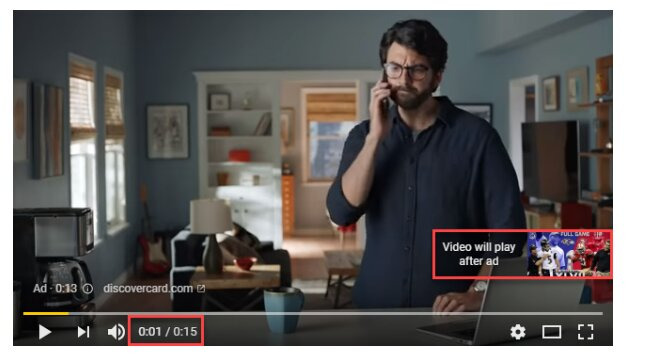 Non-skippable in-stream Google Ads Video campaign is up to 15 seconds and viewers have no option to skip. With this format, you can ensure users can see the full duration of your ads. This ad format doesn't count views in Google Ads so you won't see views reported in Google Ads. Also note, this ad format can't leverage remarketing.
Video Discovery ads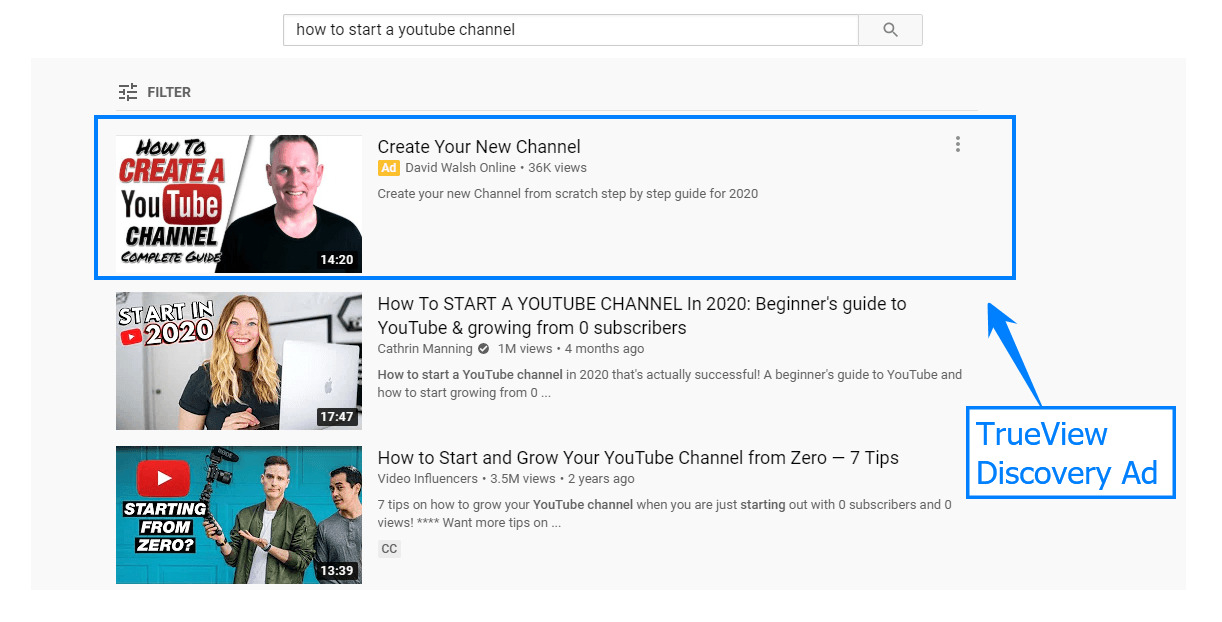 Video Discovery ads allow you to appear in searches and provide thumbnails next to relevant videos.
Bumper ads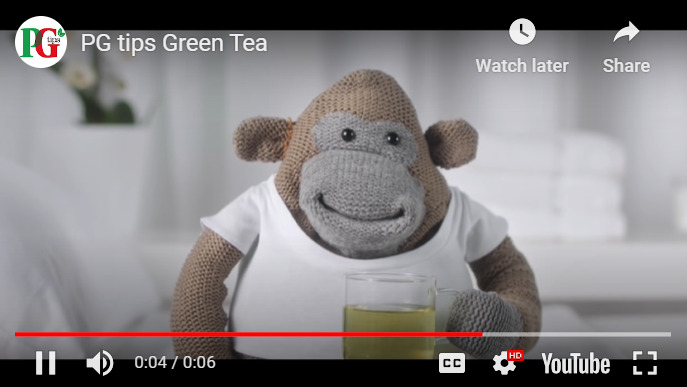 Bumper ads are specifically effective for brand awareness goals. These 6-second ads are perfect for bold, memorable key messages. This type of Google Ads Video campaign is a good approach to complement and give an overview of your product or service.
Just like Non-Skippable In-stream ads, This ad format doesn't increment views in Google Ads and can't leverage remarketing.
Outstream ads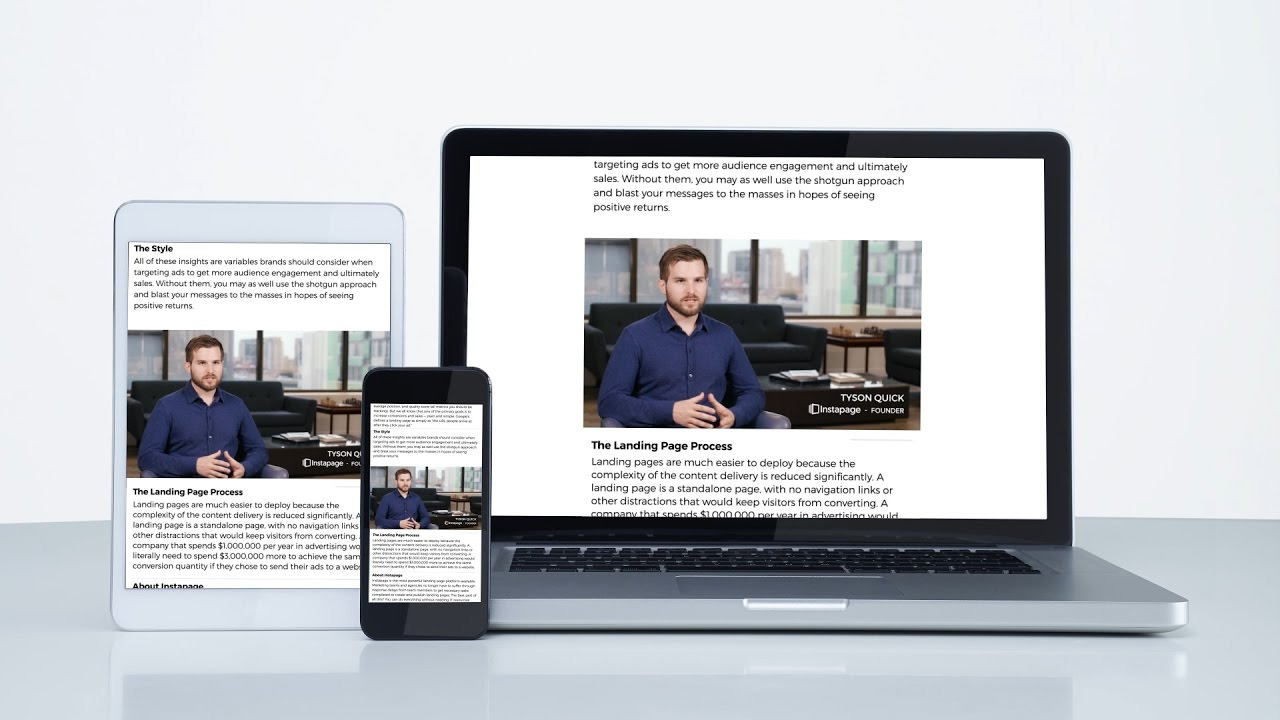 Out-stream ads are served outside of video streams like in front of or between content on mobile sites and applications.
This ad type is only available via a Google representative. Therefore, you can contact Mega Digital if you need allowance to run this ad format.
Masthead ads
These Google Ads Video campaigns appear on the top of the Youtube Home feed on desktop, mobile, and TV screens.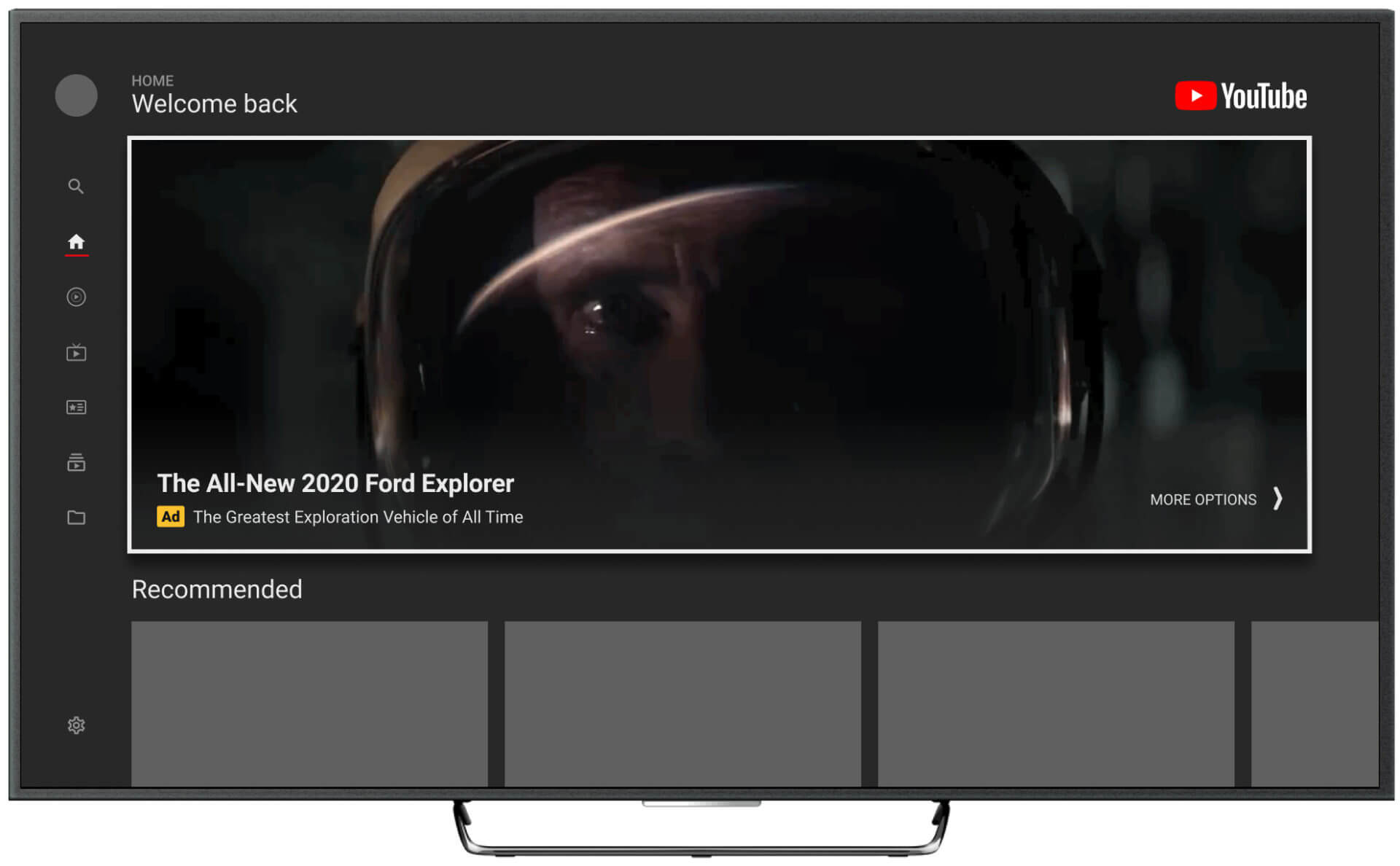 Masthead ads are only available on a reservation-only basis, i.e. header ads can only be reserved through a Google sales representative. Besides, they tend to be used for large product launches that need a large reach.
They work to drive widespread awareness with a large scale of campaigns.
Steps to set up a Google Ads Video campaign
Have you decided on your Google Ads Video campaign types? Now, learn how to set up your own Google Ads Video campaign.
Step 1: Log in
Sign in to your Google Ads account or create a new one if you don't have one already. Next, switch to "Expert mode".
Click the blue "+" icon to create a new campaign.
Step 2: Select campaign goals
Choose an objective that aligns with your Google Ads Video campaign goals. For Video campaigns, objectives related to brand awareness, product consideration, or driving website traffic are often chosen.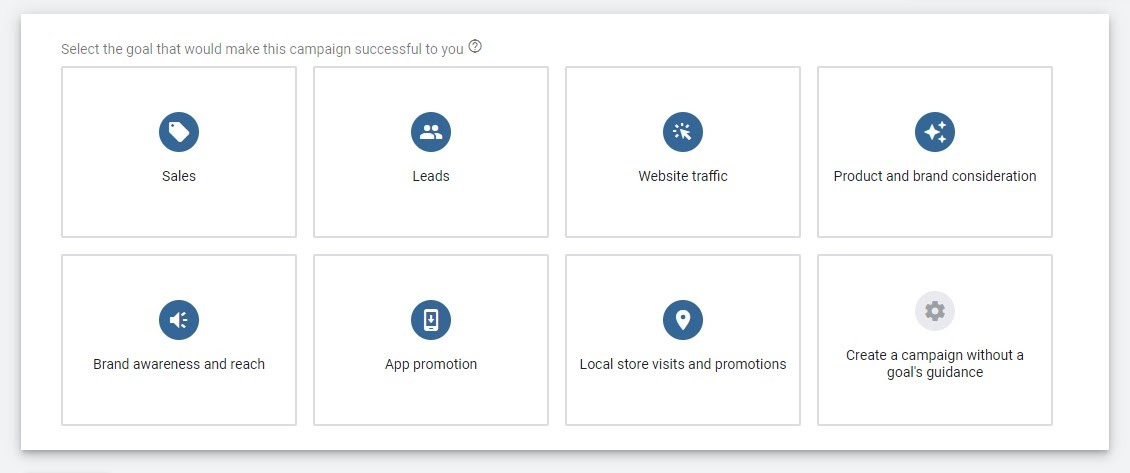 However, you can select "Create a campaign without a goal's guidance" in case your goal is to drive different results to your Google Ads Video campaigns.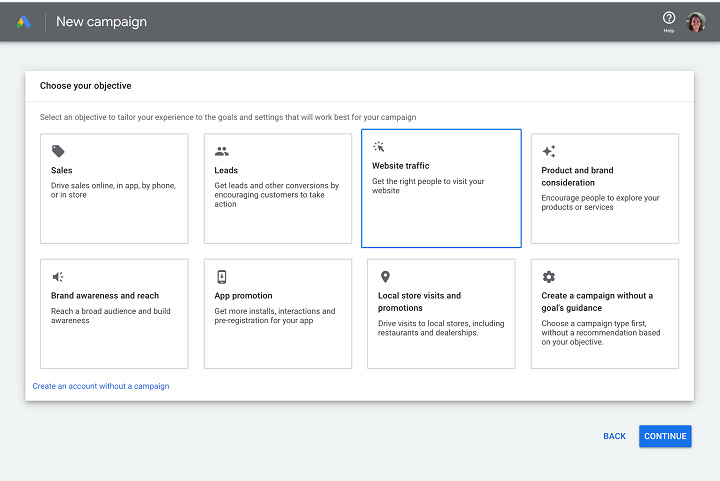 There are different Google Ads types so remember to Select "Video" as the campaign type. This ensures that your campaign is specifically optimized for Google Ads Video campaigns.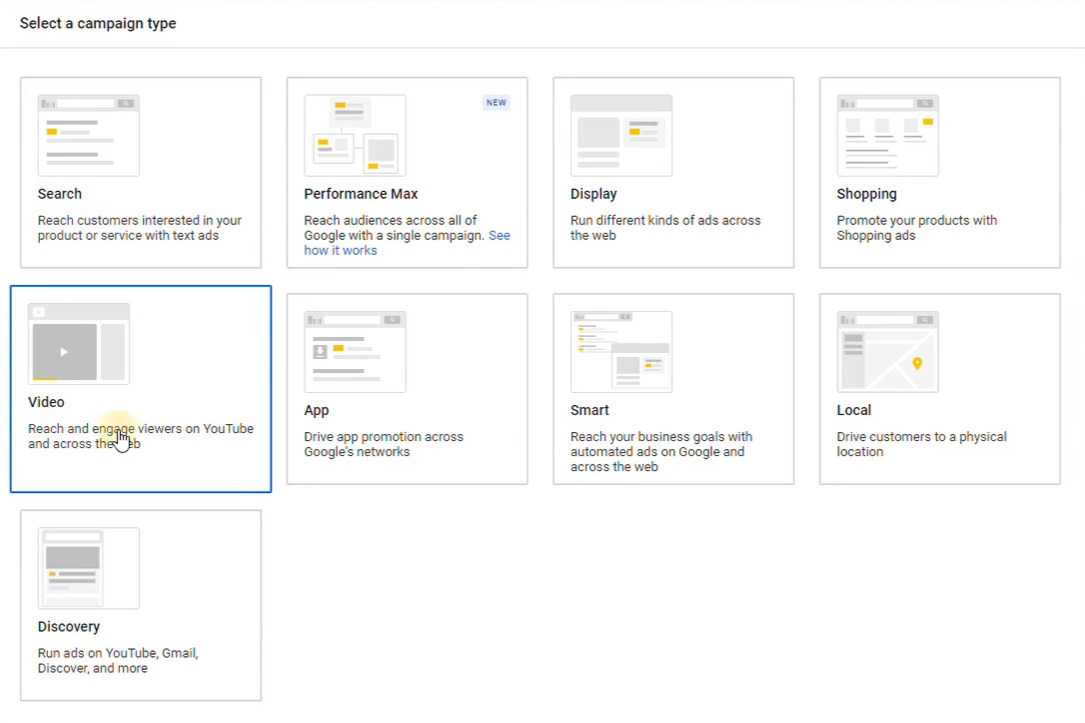 Next, select a campaign subtype as per your goal and video ad format.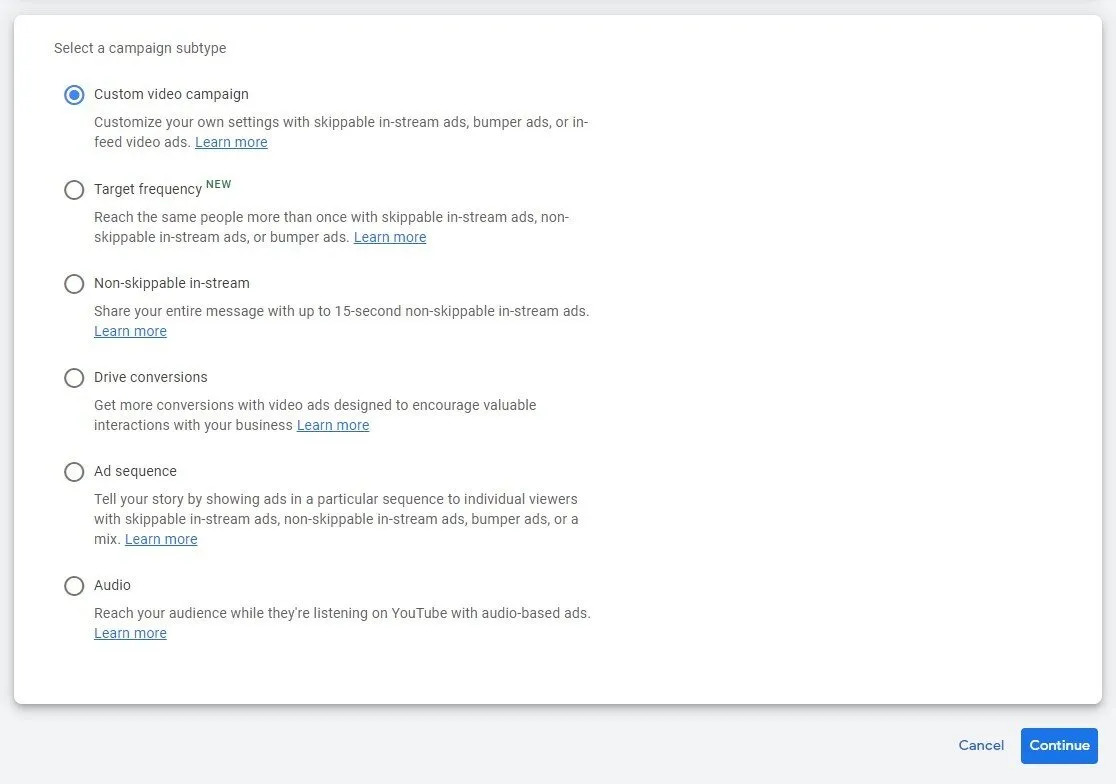 Step 3: Set up the campaign
Campaign name: Provide a descriptive name for your campaign to help you easily identify it.
Bidding strategy and budget:

Daily budget: Choose a delivery method – standard or accelerated. The standard method allows you to spend your budget evenly over time, and the accelerated method allows you to spend it faster.
Campaign total budget: Select a campaign start and end date. By filling in the start and end dates, your campaign will automatically stop after your date range. You may spend more on days you want to maximize clicks or conversions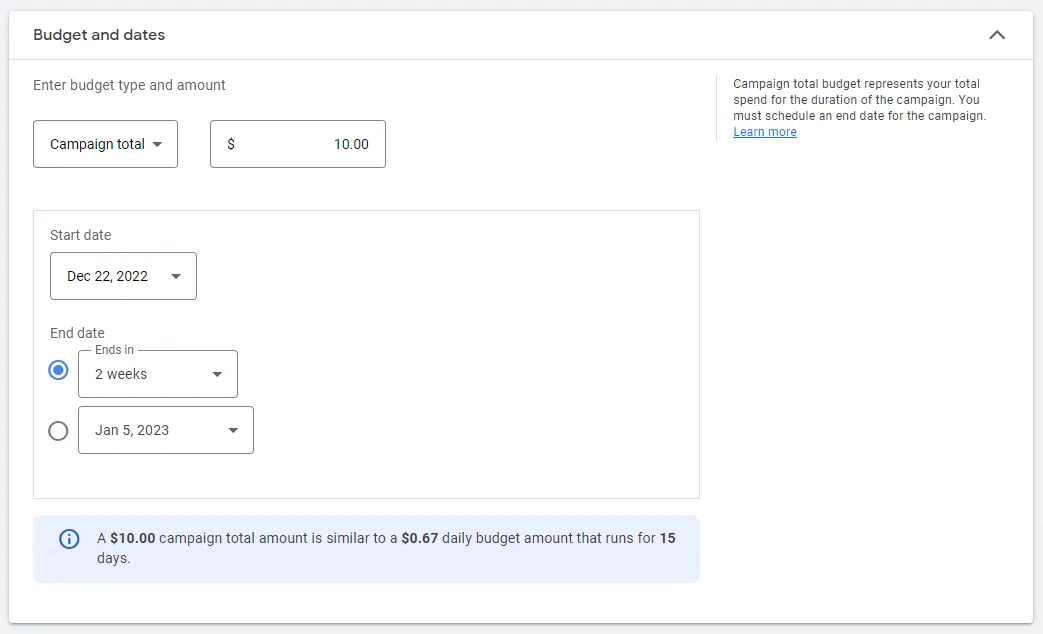 The most common strategy for Google Ads Video campaigns is maximum CPV (Cost Per View), where you set the maximum amount you're willing to pay per view of your video ad. Set your daily budget to determine the maximum amount you want to spend each day on the campaign.
Note: CPV bidding allows you to bid on views and interactions, such as when a viewer clicks on your call-to-action (CTA) overlay. To register for a view, a user must watch your ad for 30 seconds (or the entire ad if it's under 30 seconds) or interact with your ad.
You can set a maximum CPV, which is the highest amount you can be charged for your ads. But ultimately, you may be charged less depending on your Quality Score, Ad Rank, and your competitor's Quality Score. The final amount you pay is called your actual CPV.
Step 4: Add additional settings
Network selection: Decide where you want your Video ads to appear. The main option is YouTube, which allows your ads to be shown before, during, or after other YouTube videos. You can also choose the Google Display Network to expand the reach of your video ads to sites and apps that partner with Google to show ads.

Location: In the "Locations" window, you can add a city, region, country, or even a specific address. As you type, Google Ads will suggest matching locations. Select the desired locations from the suggestions or click "Advanced search" to access more options. You can refine your location targeting by selecting options such as targeting by radius (e.g., within 10 miles of a specific location) or targeting by specific demographics within a location.
Language: Select the preferred language of the customer in which you want to display your Google Ads Video campaigns.

Content exclusion: With exclusions, we can help eliminate wasting money on the wrong audiences to ensure a higher quality of our customer budget.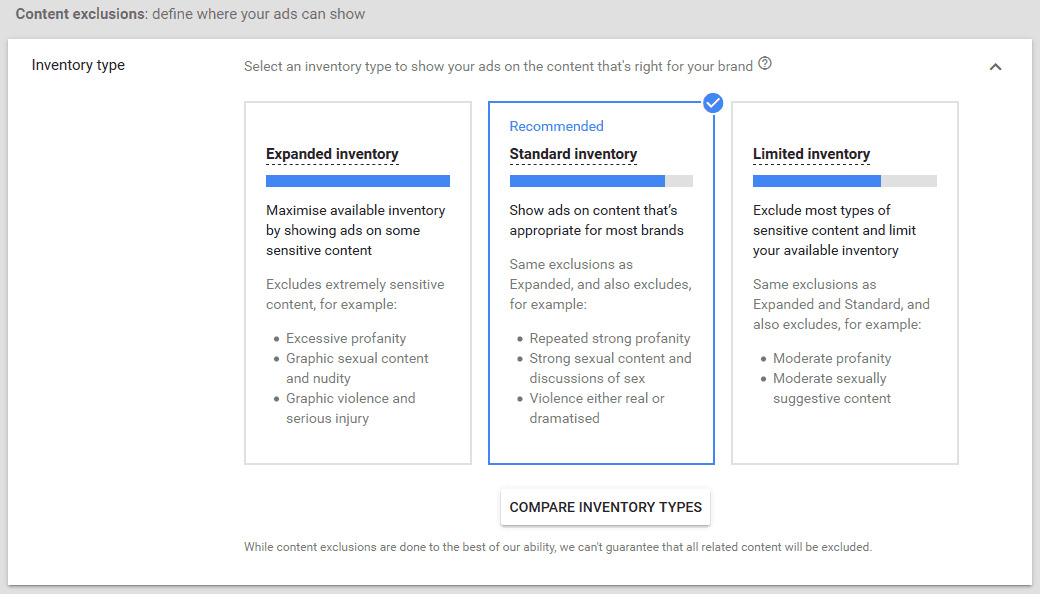 You can also adjust to exclude specific videos on Video campaign Google Ads as well as irrelevant types and labels.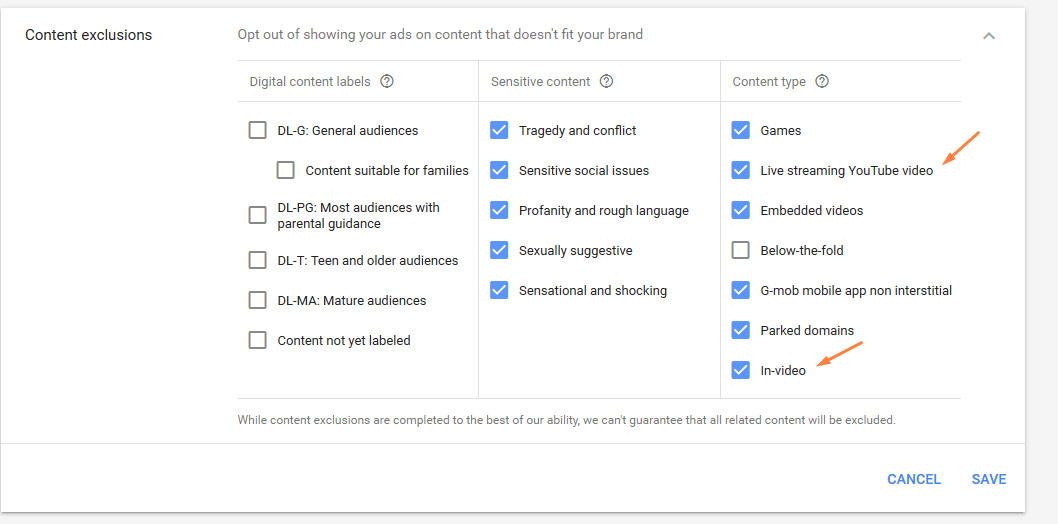 Device: In this step, Google will suggest some eligible devices on which you want to show your ads. However, we recommend you exclude TV screens if your goal is to drive conversions.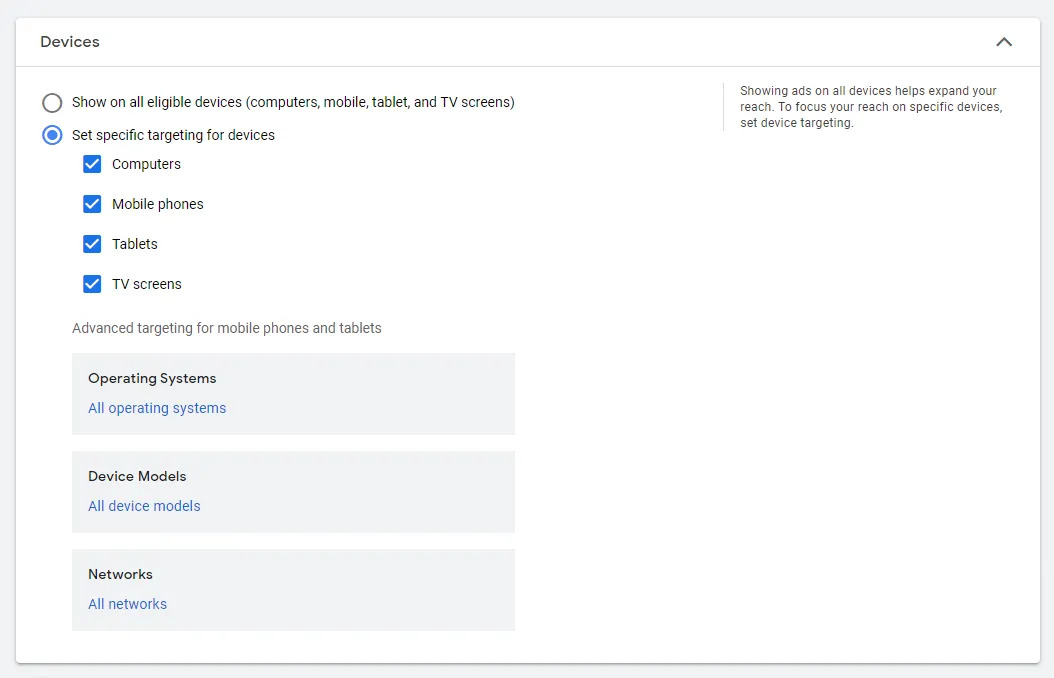 Next, move on to Ad schedule, select the time at which you want to show your Video campaign Google Ads. Likewise, if you simply want to run it only on specific days of the week, you can adjust the settings accordingly.
Step 5: Create ad groups
Ad group name: Provide a name for your ad group that reflects the theme or targeting of the Google Video campaign group.
Demographics: Specify the age, gender, parental status, and household income of your target audience. This helps you reach users who match your desired customer profile.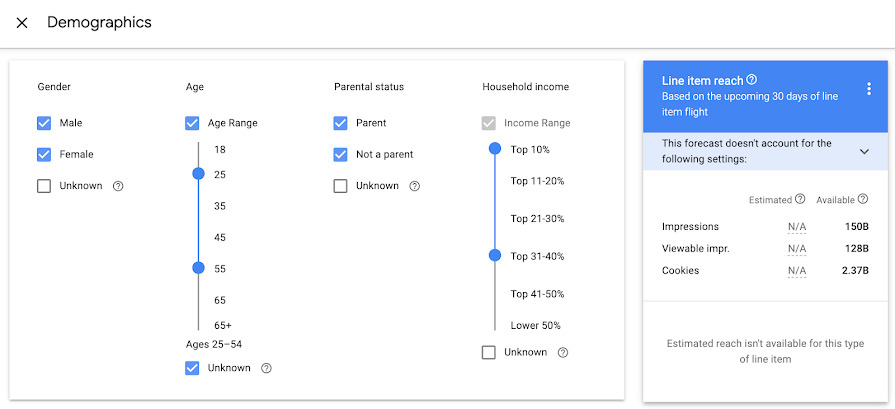 Audience segments: You can choose your audience by interest groups, life and market events, and remarketing groups. Interest groups allow you to be very specific about the audience you are looking for. You can also combine groups.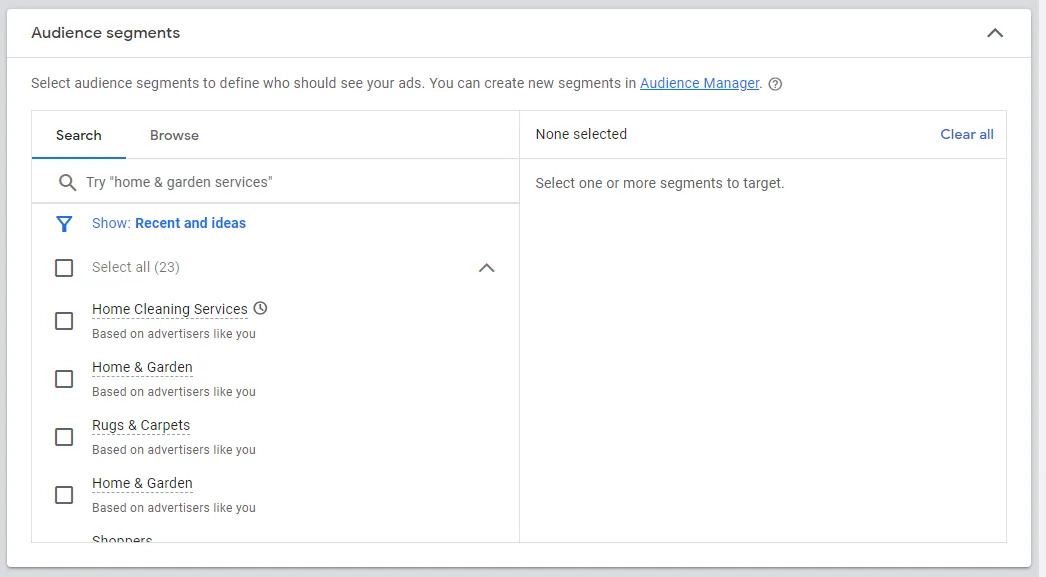 Keywords: words or phrases that can match your ads with search terms.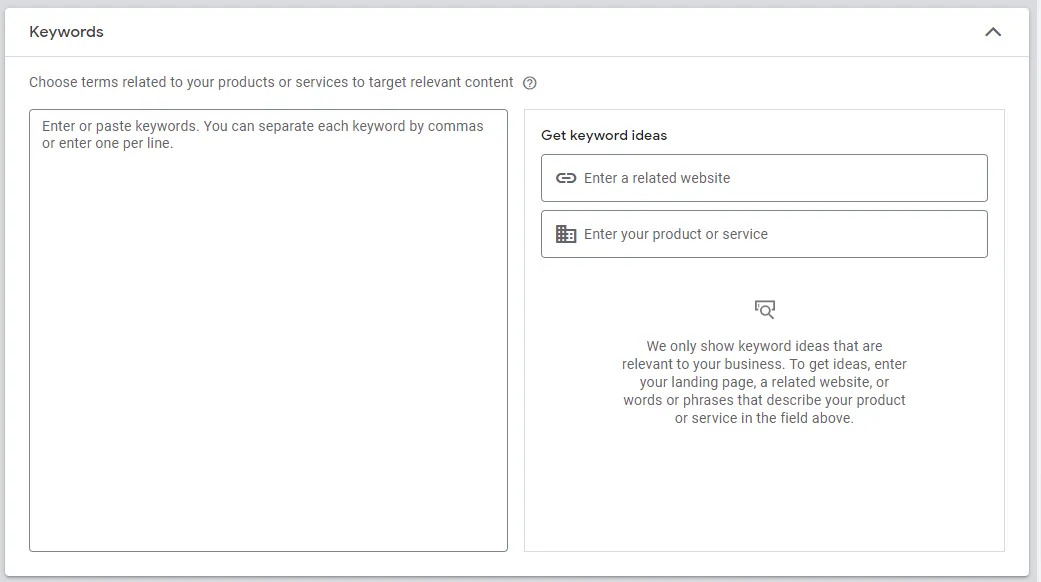 Topic: Categorize your video ads into the right topic carefully so that potential audiences can see your Video campaign Google Ads.

Placements: Placement decides where you want to show your ad. Meanwhile, if there are certain YouTube channels or videos that you'd like to pre-order your ad, enter them here!
Step 6: Create a video ad
Finally, you need an active YouTube account with video content to complete this step. If you haven't had any videos on your YouTube channel, upload your video and ensure that your video meets the format and length requirements specified by Google Ads.
Set a bid for this ad group

Ad format: Select the type of video ad format you want to use.
Choose the eligible ad format based on the goal you have selected.
Enter your landing page URL and the display URL.
Enter a compelling CTA to direct people to the landing page.
Enter a headline, which is recommended to be relevant to your landing page and ad.
Click Ad URL options to add a tracking template (optional).
Add a companion banner to create an image or a group of images that will appear alongside your video.
Enter a name for your Google Ads Video campaign.
After that, click "Create campaign" and you're done.
Step 7: Track performance
After creating a few ads, it can take a few days for your ads to actually start running. Remember to actively monitor your account to see when your ad is approved.
Once your ads start running, you can use Google Analytics to track your metrics and see how your audience is responding including:
Impressions: An impression is counted each time someone watches your video. You can track thumbnail impressions (the number of times people see your video's thumbnail) and video impressions (the number of times people watched your ad for 30 seconds or less).
Views: Views are counted when someone watches your in-stream ad for 30 seconds or more.
Clicks: The number of clicks recorded whenever someone clicks on your ad, giving you more information about how engaging your ad is.
Videos played to: This metric tells you how well viewers watched your video. You can see how many viewers see 25%, 50%, 75% or 100% of your ad.
Google Video ads best practices
When running a Video campaign on Google Ads, there are several tips that help you spend on your ads more efficiently. Here are some Google video ads examples and best practices to maximize the effectiveness of your campaign.
Test more than just videos
Advertising testing is an important part of any paid media strategy, and YouTube advertising is no exception. Your Video ads should be the element you test the most in your Google Ads Video campaigns. But if you only have one video to use, you can experiment with other components of your video ad.
In your in-stream ads, you might consider testing a few different expanded messages to see which encourages more clicks: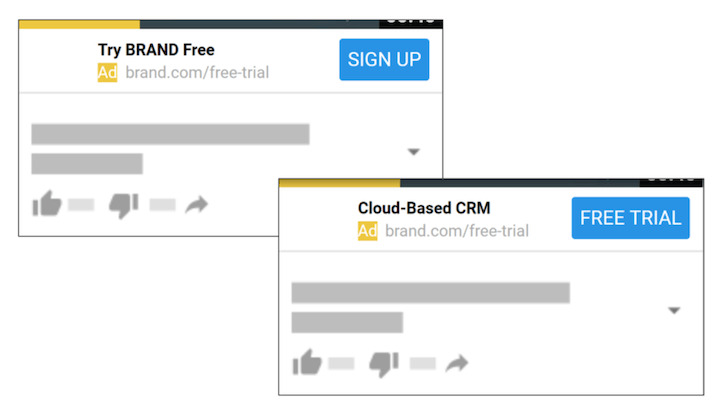 With in-feed video ads, you might consider experimenting with different thumbnails, headlines, or descriptions.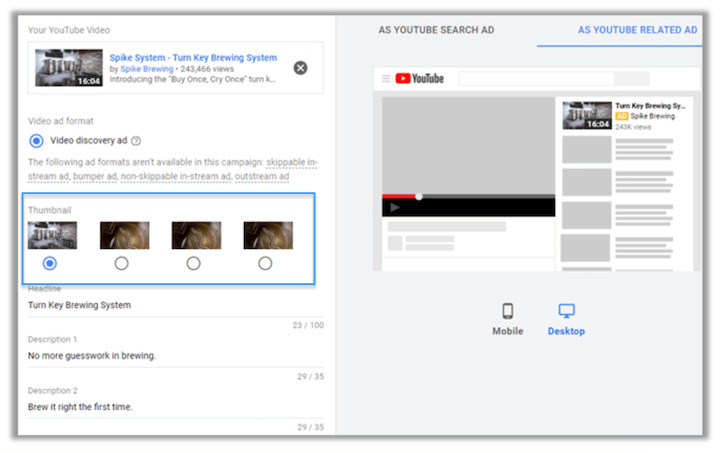 Then, depending on your campaign goals, you can see which variations are improving view rate, improving watch time, increasing engagement, or possibly driving traffic and conversions. It can be difficult for many companies to get a lot of video ads, but even if that's the case, you can (and should) test a few different ad variations to see how you can improve performance.
Always check the fine print and monitor
The errors Mega Digital included are the ones we encounter the most when testing out a new account. Always read the fine print in the support to not only save you money but will also improve your performance right from the start.
Let's take a look at 4 default settings to beware of in Google Ads Video campaigns.
1. Your Google Ads Video campaigns will show outside of YouTube by default
As you go through the video campaign setup, you'll come across a section called "Network". If you expand this section, you'll see your video campaign automatically included in three YouTube Advertising Networks:
YouTube search results
YouTube videos
Display Network (Video Partners)

This isn't necessarily a bad thing if you're looking to expand your reach. But if you want more control over the experience, enabling the Display Network might not be the best idea.
We gain action and overall engagement from YouTube networks. When people are on another website, they visit the site to see specific content; not your video ad content. In case you have a limited budget, remove the Display Network from your targeting. You can always re-enable this setting when your reach meets its limits.
2. Video ad extensions not showing on TV devices
We can add CTA extensions, site link extensions, and more to encourage users to visit your website. One big problem with these extensions is that they don't show up on most TV devices. According to Google, "TV CTA is only available for Google Ads Video campaigns that use the "Brand Awareness and Reach" and "Product and Brand Consideration" objectives.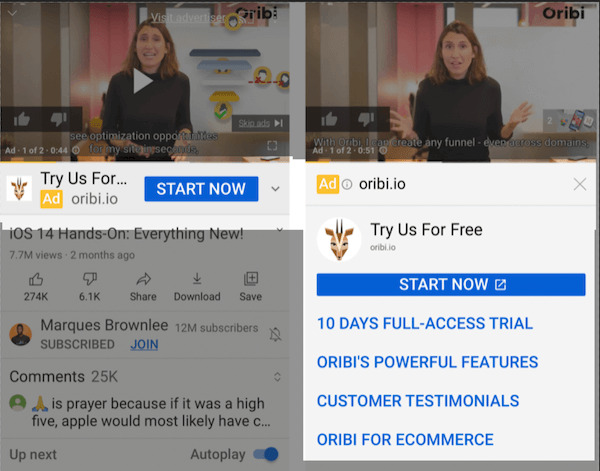 So if you're running an Action in Google Video campaigns, chances are you're thinking you're getting the most changes for conversion or traffic, but you're not. CTA buttons will not show up on TV devices. Sitelink extensions won't show up on TV devices. Lead form extensions won't show up on TV devices. So to make sure, turn off the TV devices.

However, a lot of people watch TV with their phones in hand. After seeing your ad, they may look up the brand or product. If you still want to launch your video ads on TV devices, break them down into separate campaigns. You'll have better budget control and a better understanding of how your Action campaigns are performing.
3. Google may ignore your managed locations
When selecting targeting options, advertisers have the ability to choose specific YouTube channels, videos, lineups, websites, apps, and categories. However, it's important to note that managed placements on YouTube can be unpredictable, and ads may appear in unexpected locations despite the selections made. Review the fine print in Google Ads' Placements settings for more details.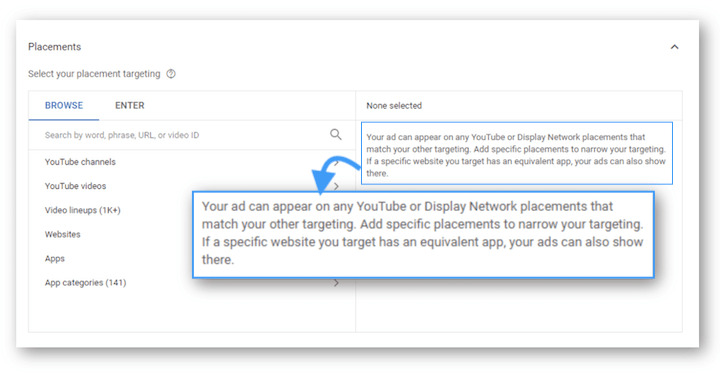 Google Ads can disregard your chosen managed placements and use additional targeting options like Topics and Audiences. It's important to avoid spending money on ads shown in unexpected placements.
4. Not all Display Network sites play Video ads
Finally, if you are looking into Display sites for managed placements, then you also have to be careful. Google will show you any website results that are part of the Display Network; not just sites with video ad placements.
So you need to keep a close eye on every Display site placement that you add to your ad group targeting. Making sure your video ads actually play on the selected website will help you avoid a lot of wasted ad spend.
Final words
Video campaigns are essential to audience engagement on YouTube and other Google platforms. For expert assistance in optimizing your advertising spending, explore Mega Digital's Google Advertising Services.