As the digital landscape evolves, it's time to partner with a top-tier Google Ads agency in India. Unlock the power of expert strategies, local insights, and global reach. Seize the moment to propel your business to new heights with a trusted agency by your side. Now, let's look at the 11 best Google Ads agencies in India that you should know!
Top 11 Google Ads agencies in India
Right now, there are many Google Ads agencies in India. They can help with making ads, choosing the right audience, making ads better, and giving you reports. Here are some Google Ads agencies in India that you might want to check out:
#1. Mega Digital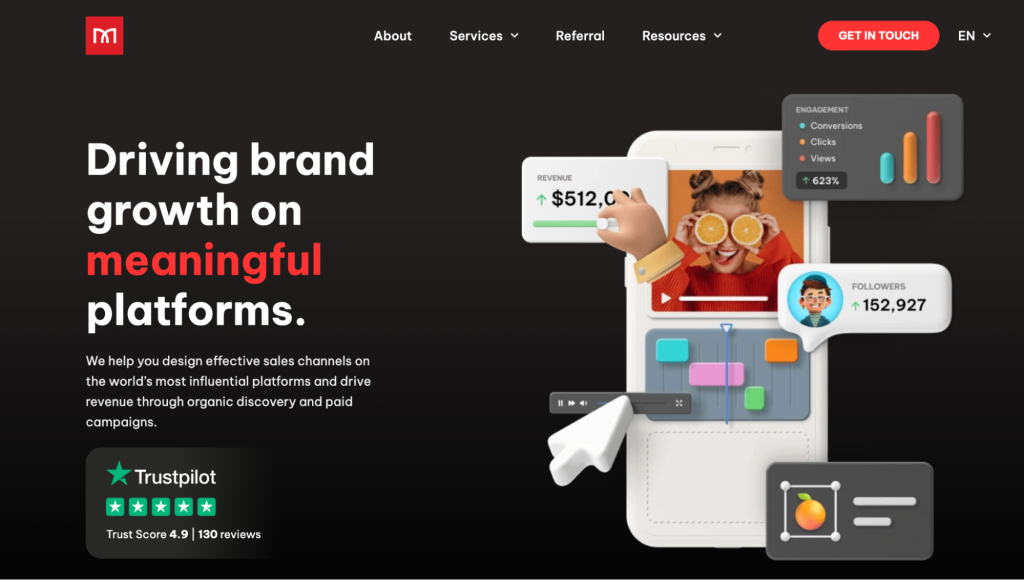 Mega Digital stands as the top Google Partner and TikTok agency in the APAC area. Their expertise lies in digital marketing solutions and promotions across Google, TikTok, and Facebook platforms. Their services are: Google Shopping Advertising, Google Ads Agency Account for rent, Google Advertising
This is why you should choose Google Ads services from Mega Digital:
Low tax cost: You only need to pay 5% of your total ad spend as tax for using Google services.
Fast and direct support: Have the advantage of receiving 24/7 direct support from our team and the Google team.
Easy payments and refunds: Clients can choose how to pay, and if they need their money back, it's simple.

Mega Digital also gives you helpful stuff like E-books and daily blogs. These things teach you about Google Ads so you can do your ads even better.
#2. RankZ

This Google Ads company is really good at making plans that work and making them happen smoothly. They've been doing this for over ten years and know how to make ads that work for big and small businesses.
What they do: They help with Google Ads and give you reports that show how well your ads are doing over a long time.
#3. Oxedent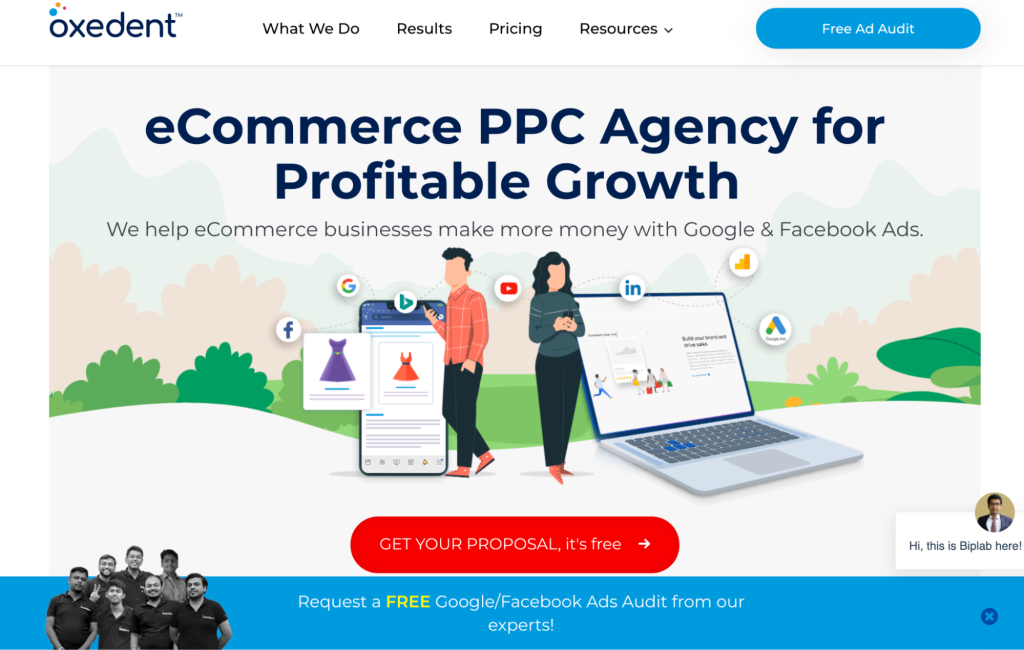 Oxedent is well-known in India for helping with PPC Management. This Google Ads service provider in Kolkata does everything related to PPC for its clients. The agency's name shows they focus on giving life to ad campaigns.
Surprisingly, they also help with things like studying the market, finding the right audience, and seeing how likely you are to succeed, along with managing PPC. So, they can help with all your marketing needs.
They say they can bring lots of people to your website quickly, so you don't have to wait weeks or months to see good results.
What they do: Look at the market, PPC, and find the right people to show your ads to.
#4. Disruptive advertising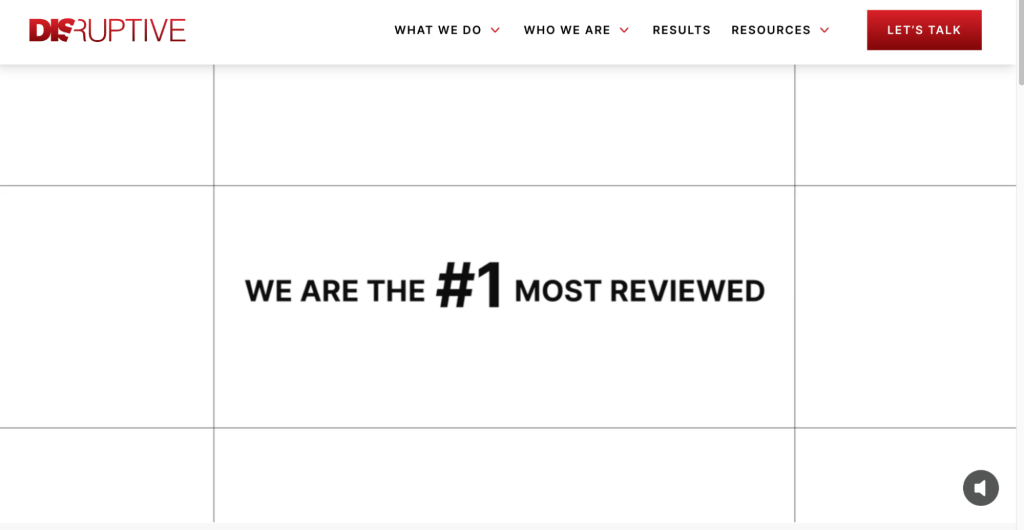 Disruptive Advertising is a company that does online marketing and is in Utah. They do lots of things like Google Ads, making websites, and using social media to help businesses. Disruptive Advertising has different prices you can choose from. Their most liked one is the Performance Package. With it, you get help with Google Ads, SEO, and social media marketing. It's made to fit what you want and how much you want to spend.
What they do: They help with Google Ads, SEO, social media marketing, and making websites.
#5. Brainwork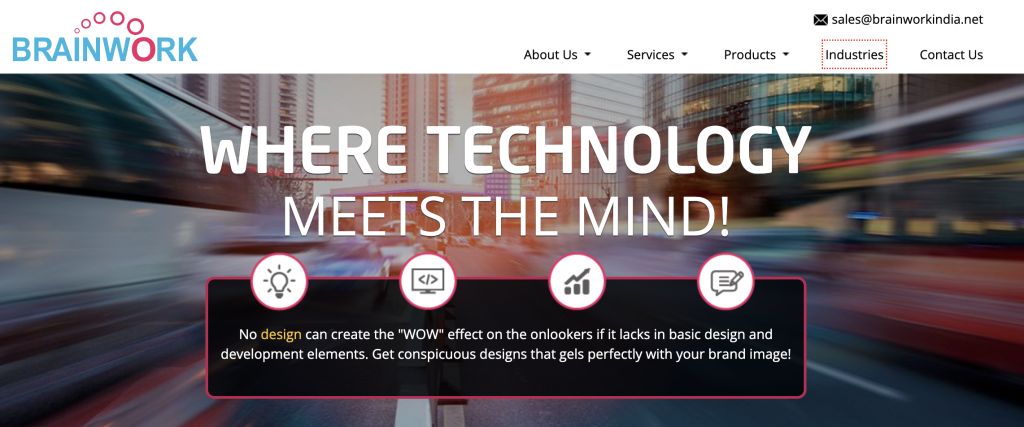 Brainwork is an agency in Mumbai, has been here for over 20 years, doing lots of stuff like internet marketing, making websites, and ads on the internet.
What they do: Brainwork helps with Google Ads in a special way that suits their clients. They make sure it's unique and brings in lots of people to their websites.
#6. Alpha Media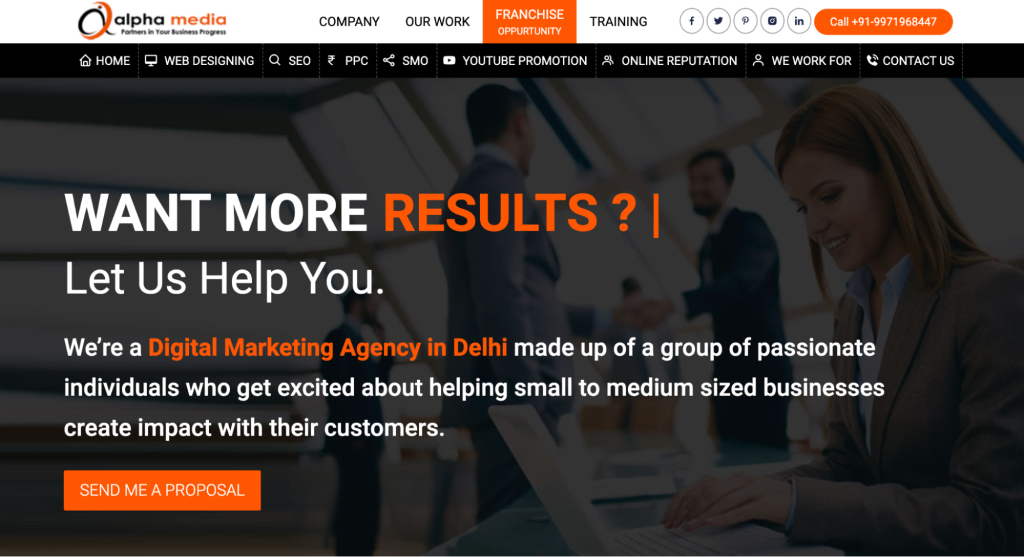 Alpha Media is a well-known company in Delhi that does online marketing. They're good at what they do and have helped many businesses do well online.
What they do: They help with Google Ads, SEO, making websites, using social media, and making content for marketing.
Read More: Top 10 Google Ads Agencies in Delhi, India
#7. Advert India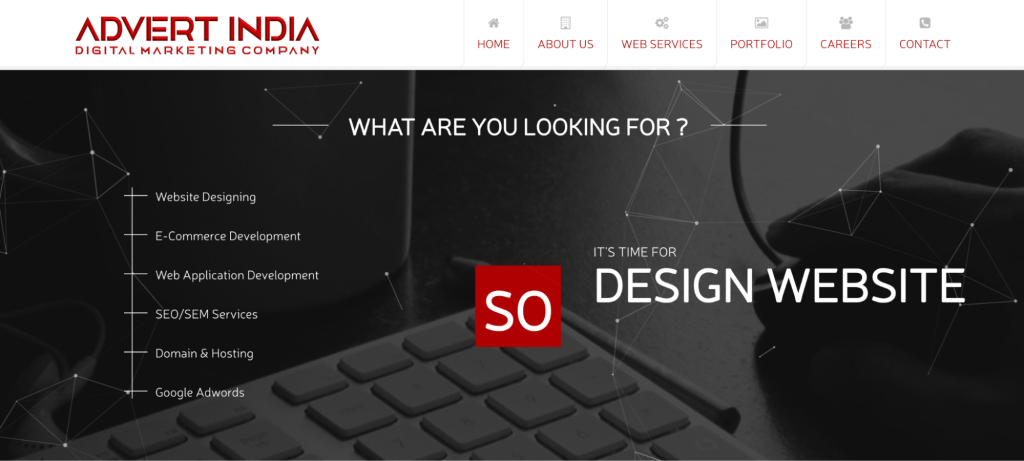 Advert India supports businesses to reach their best by offering digital marketing and making websites. They have a team of smart designers and marketing experts who come up with a clear plan and strategy for brands.
What they do: This Google advertising agency takes care of everything for PPC, like making ads better, finding the right words, showing ads to the right people, and tracking how many people buy after seeing ads.
#8. Ratanjha Digital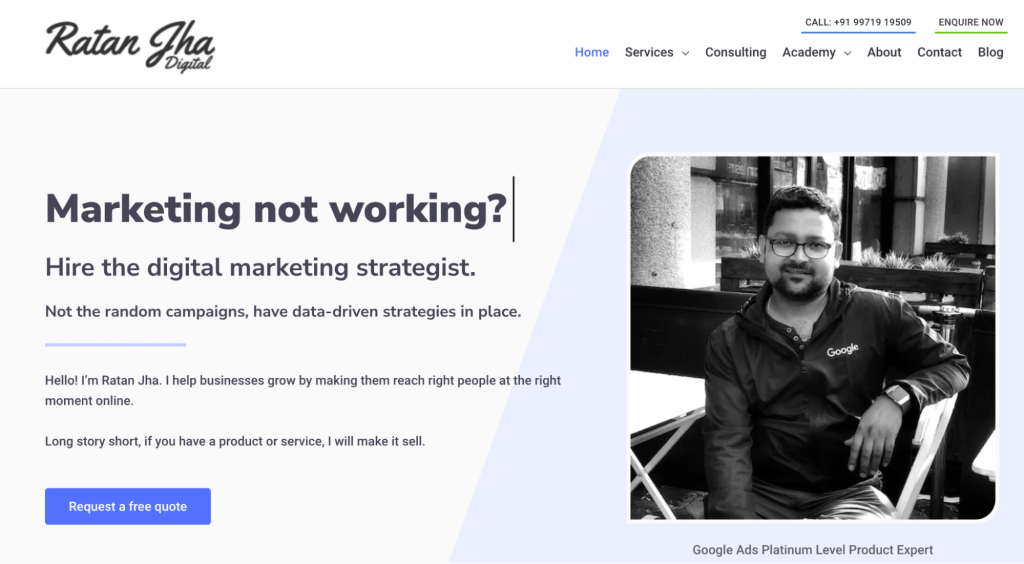 RatanJha Digital, an agency in Bangalore, is a company that helps your business grow with good marketing plans. They look at your business and make a plan to get the right customers. They've been doing this for 10 years and have done lots of projects.
If you want to know more about paid ads, check their website. You can also read reviews from other people to see if their services are good.
What they do: They provide all the services you need for digital marketing.
Read More: Best 10 Google Ads Agencies in Bangalore
#9. MEGETHOS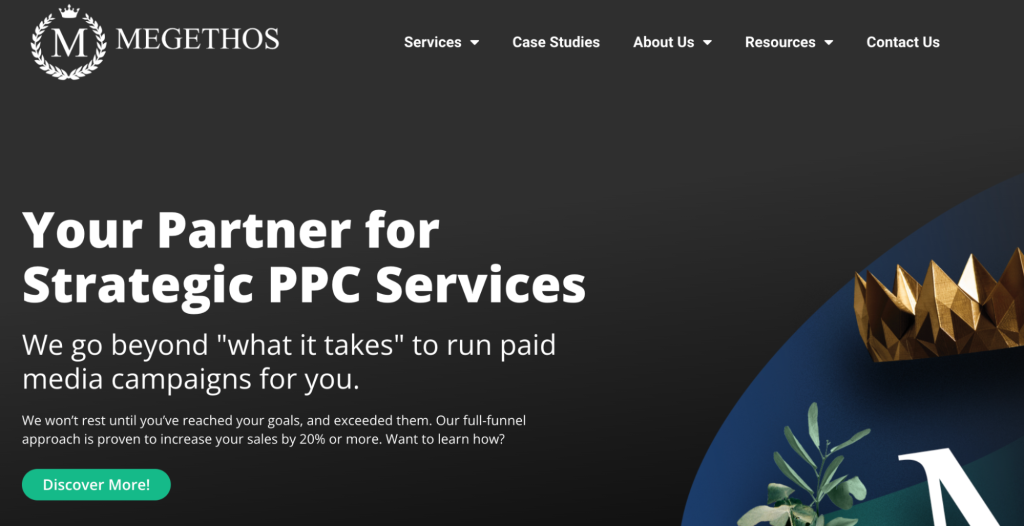 This is a special ad agency that helps businesses in technical fields. Even though they aren't as big as some others, they have ways that work to make your ads do well. They use research, smart strategies powered by AI, and what the industry needs to make sure your investments pay off.
Since they're not a huge company, you can ask for a special plan that suits you and get a price for it. You can also talk to their team to know how Google Ads can help your business.
What they do: They provide all the services you need for digital marketing.
#10. iProspect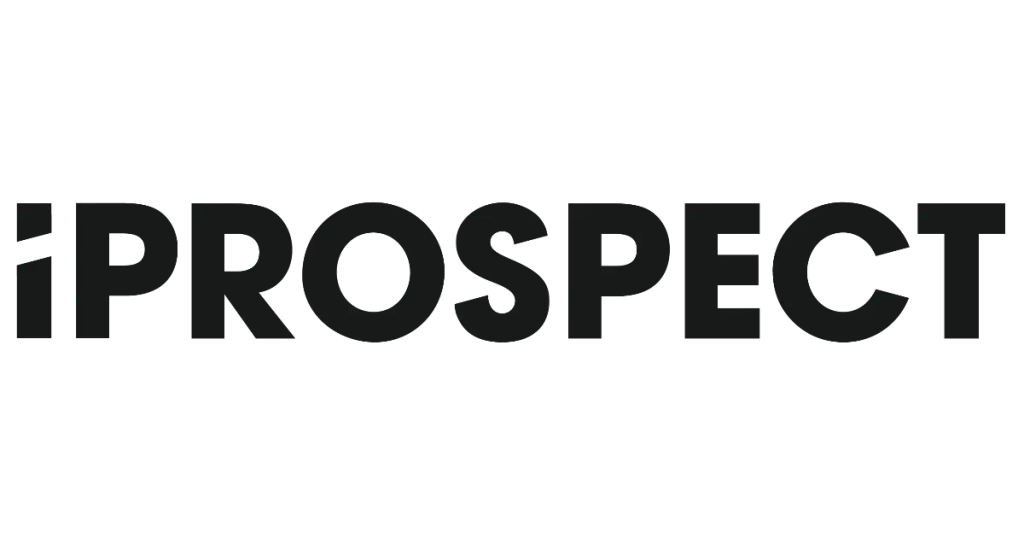 Coming up next is a really famous Google Ads agency known all around the world. They use strategies that focus on getting results to bring in more people and potential customers for the businesses they work with.
What they do: This company makes a special plan for each client's Google Ads. They look at who the ads are for instead of just words. They also use a lot of data and things they know to make a plan that works well.
#11. Voy Media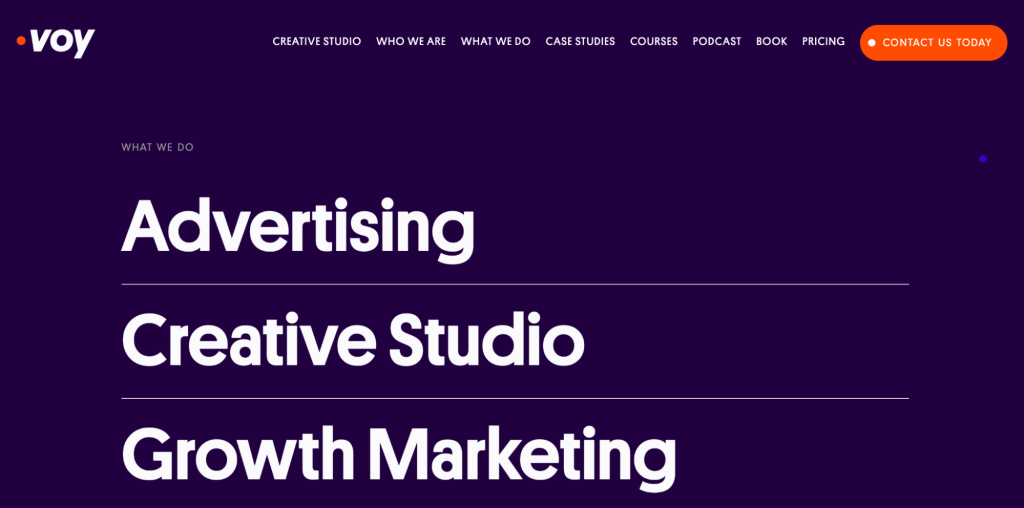 Voy Media likes to be creative and does special ads for their clients. They really care about Facebook ads, but their Google Ads are also really good. If we had to say which agencies are the best, this one would be in the top five for sure.
You can read stories about how they helped clients on their website. Overall, they're great at managing ads for your business on different platforms.
What they do: They do Facebook Ads a lot (most important), and Google Ads too (not as important).
How to choose the right agency for your business
Every agency has things they are good at and things they are not so good at. So, when you're looking into a particular organization, you should think about some of its qualities to figure out if it's a good fit for your business. Here are some important qualities to think about.
Cost
Thinking about how much it will cost is really important when picking an AdWords agency in India. Even if the agency seems really good, they can't be your pick if their services cost too much for you. Look for an agency that you can afford, but still has the right skills for you to trust them.
>>> Read More: How Much Does Google Ads Cost in India [Updated in 2023]
Reliability
Before you choose to work with a Google Ads agency in India, there are some basic things you should find out about their business. You might want to know where their office is located or if they have the proper license to do business. Go ahead and use Google to look up their name and see if you can find any information about them. Also, see if there are any bad reviews about them.
After that, compare the information on their website with what's on their social media pages. This can help you make sure that their details are consistent. A trustworthy ads agency usually makes itself visible on different platforms, so that customers can believe in them.
Experience and expertise
To evaluate an agency's experience and expertise, consider examining their history, main focus area, client portfolio, and accomplishments.
History: An agency that has been operating successfully for a long time and has achieved notable milestones is likely to be strong and dependable. However, even new agencies can be reliable if they understand trends and have a clear strategy.
Main Focus Area: Each agency tends to specialize in a particular business sector. This is the area where they have the most knowledge and resources to excel. To figure out an agency's main focus, check their blog and social media to see which topics they talk about the most.
Client Portfolio: Looking at an agency's past clients can also provide insights. If they have worked with a diverse range of partners across different industries, it indicates they have varied experience. If their clients are mostly from a specific industry, it suggests they specialize in that area.
Final words
That's all for now. We wish you can find the best Google Ads agencies in India to make a great ad for your business. So, go ahead and start making things happen!
Learn More: What is a Google Partner in India and How to Become One?