As a partner of TikTok, we know that their orientation is to become an eCommerce solution platform. To do that, access to the US market is a way that every technology company usually does. Recently, TikTok has been actively recruiting for many new positions to execute their purpose in the US. As a top 3 social media platform worldwide, can TikTok have any chance to overthrow the world's leading e-commerce business – Amazon?
TikTok's first movement to US e-commerce
What happens?
TikTok has posted a series of job listings in recent weeks that mark TikTok's first major move into US e-commerce—unpredictably, by building Amazon-like fulfillment centers.
"By providing warehousing, delivery, and customer service returns, our mission is to help sellers improve their operational capability and efficiency, provide buyers a satisfying shopping experience and ensure fast and sustainable growth of TikTok Shop." – The company wrote in one job listing.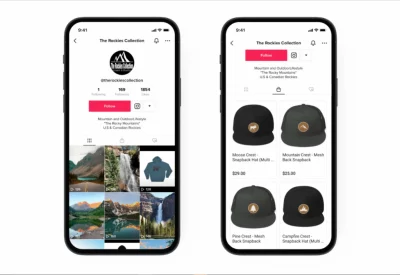 Details
According to job postings, TikTok is looking to build an "international e-commerce fulfillment system" that will include international warehousing, customs clearings, and supply chain systems to support domestic e-commerce efforts in the United States and cross-border e-commerce efforts. Eventually, the systems will perform parcel consolidation, transport goods from one stage to the next, and manage free returns.
TikTok is seeking staff in major US cities where it already has offices, like Los Angeles and Seattle. Remarkably, over 170 people are now working for TikTok/Byte Dance in Seattle and over half come from Amazon, Microsoft, or Meta.
According to reports, TikTok could create a new revenue stream and become a preferred online shopping destination for its large, young audience by establishing its US-based fulfillment centers. But TikTok isn't ready to discuss any of that just yet.
TikTok Shop will be available in the US this holiday season
What happens?
Although TikTok representative officially states that they focused on its operations in countries such as the UK, the Financial Times reported earlier this month that the UK TikTok Shop has struggled to gain traction. The US market may embrace TikTok shopping more readily, and TikTok plans to launch a US shopping feature ahead of the holiday season.
TikTok's US fulfillment centers are ByteDance's newest idea for expanding into US e-commerce. However, the company is just getting started on this project. Amazon's success story demonstrates how quickly a company can build an empire once connected to a large online customer base. Amazon went from primarily selling books in the United States to dominating global e-commerce in four years.
Is that feasible?
According to Forbes, the TikTok hashtag #tiktokmademebuyit received 2.3 billion views last year, while a similar TikTok hashtag #amazonfinds received 6.7 million views. If TikTok maintains its popularity and influence, the Associated Press reported that the social platform could do the unthinkable and become a disruptive force, even to an e-commerce behemoth like Amazon.
TikTok is keeping quiet as it processes applications in major US cities. However, it previously told the Financial Times that its interest in e-commerce stems from users seeking a "seamless" experience while using the app. It was probably too tempting for the social platform to consider the potential revenue stream it could generate if the billions of people who clicked the hashtag #tiktokmademebuyit could make purchases right in the app, with TikTok fulfilling the orders and even processing returns.
What they're saying: A TikTok spokesperson confirmed that
In areas like the U.K. and Southeast Asia, where TikTok now offers e-commerce programs, it aims to provide "a selection of merchants which offer a range of product options as well as delivery options."
Regarding market expansion for TikTok Shop, we are always guided by demand and are constantly exploring new and different options for how we can best serve our community, creators, and merchants in markets around the world.
Final word: TikTok's meteoric rise, which has already impacted Meta's Facebook and Instagram, has also begun to pose a threat to companies such as Amazon and Google, which rely on intent-based search advertising to drive business on their shopping platforms.