Within 3 years, TikTok has not only caught up with other social media but has even gone further. In 2021, to protect users and make TikTok a safer content playground, TikTok has introduced a new policy called TikTok branded content policy. Even though practically every platform has a similar approach, TikTok's branded content policy has certain distinct aspects that we cannot ignore.
Take a look with Mega Digital to see what the TikTok branded content policy includes!
What is TikTok Branded content?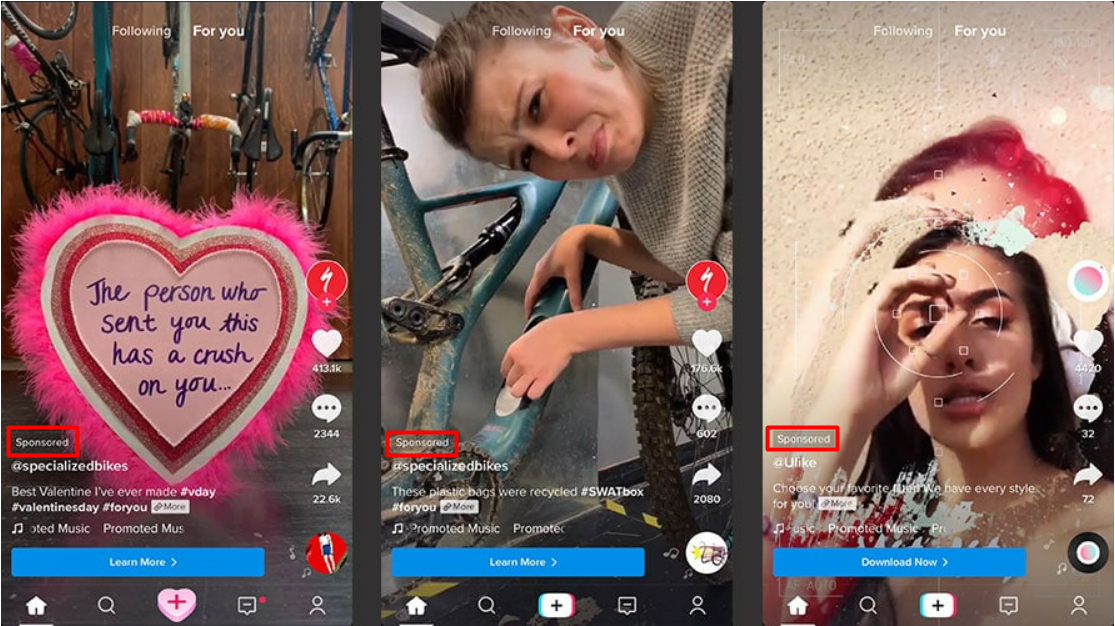 Branded content on TikTok is content that advertises products or services for a brand. For this content, you will receive (or have already received) something of value in exchange for your post. This covers partnerships, brand endorsements, and other special promotions for goods or services.
Your video will be considered as TikTok Branded content if it includes:
A good or service that you received from a third party. And you were paid to promote (with money or gift) or will receive a commission if any of it is sold (via an affiliate link or using a promotional code)
A brand you have commercial relationships with, such as when you serve as their brand ambassador.
TikTok Branded content policy requirements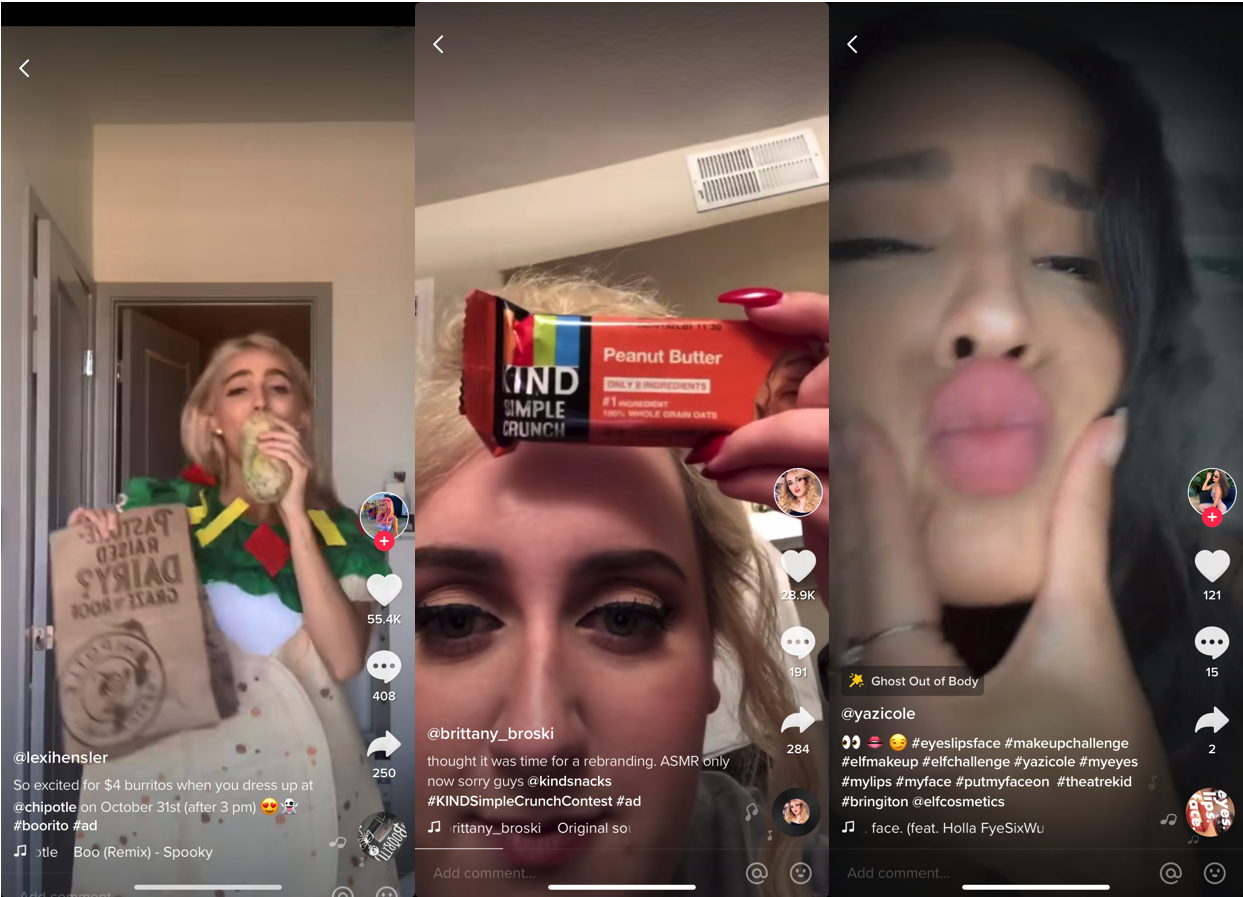 Branded content not only has to comply with TikTok content guidelines but also has its own policy. Therefore, you should take notice of the following requirements if you intend to post this type of content.
Enable TikTok branded content toggle. TikTok will automatically turn your post into branded content if your caption includes the hashtags #ad or #sponsored.
Create easy-to-understand content and CTAs for other users to understand without them needing to browse your page or any links.
Do not include any prohibited products or services in your branded content
Do not post content that violates the Country-Specific Requirements, or the content will be blocked in that country.
Advertisements could potentially push or trick children into purchasing goods or services can be reported.
Branded content from creators with 10,000 followers or more will be reviewed before publication.
Music used in branded content must only come from the Commercial Music collection. Or else, you must upload your post via the normal TikTok post upload flow (not through the TikTok Creator Marketplace) and confirm you have obtained the rights to use that music.
If your Branded Content violates one of these guidelines, TikTok may delete it or impose other restrictions.
You or brands could also advertise branded content to reach more audiences. However, you need to check through the TikTok Ad review checklist not to get your ads suspended.
Prohibited Industries within TikTok Branded Content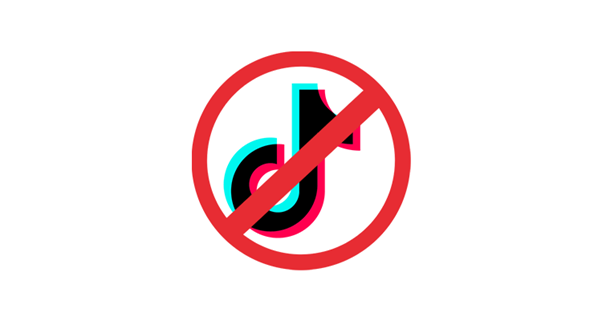 Advertisers must not post Branded Content that promotes products or services from the Prohibited Industries listed below:
Alcohol – any products related to alcohol like alcoholic beverages, clubs, alcohol-making kits, sponsored events, or promoting membership. This includes non-alcoholic or alcohol-free substitutes like soft drinks offered as alcohol mixers.
Cigarette and tobacco products
Drugs or any related services – Illegal substances, drug paraphernalia, prescription, and over-the-counter medications, and CBD supplements.
Weaponry products – including guns, explosives, knives, swords, and other objects, can cause harm to individuals.
Gamblings – sports betting, online gambling, bingo, lotteries, etc.
'Get rich quick' schemes – promote ways to 'get rich' which are ambiguous and can have harmful effects.
Political content – mentioning, endorsing, or disparaging a political party, organization, existing or previous political leader, or candidate for public office. You cannot advocate a stance (for or against) on a local, regional, or national subject of public importance.
Sexual products or services – Pornography, sex toys, lubricants, and fetish costumes, including some underwear like corsets, micro-thongs, and other related products.
Dishonesty-shown products – products that could violate someone's privacy, steal someone else's personal information, violate someone else's property, or help someone fake anything.
Animals – buying or selling animals, animal parts.
Professional services – taxation services, accounting, immigrant services,…
Pharmaceuticals, healthcare, and medicine products
Financial services or opportunities
Contraceptive products
Dating or live video services – centered on fostering relationships between those interested in friendship, romance, or casual sex.
Age-rated films, TV shows, and games
Others – International brides, risky chemical products, human organ transplant and trade, abortion, prenatal sex services, protected animals, wild flora, and burial services are some of the issues that need to be addressed.
How to turn on Branded content toggle?
Turning on the branded content toggle is essential, especially for promotion or advertising content between brands and creators. Let's look through how to enable branded content toggle:
Step 1: Select More options -> Branded content on the Post screen.
Step 2: Turn the toggle On
You can select "Branded Content" on the Post screen if you are a member of TikTok Creator Marketplace.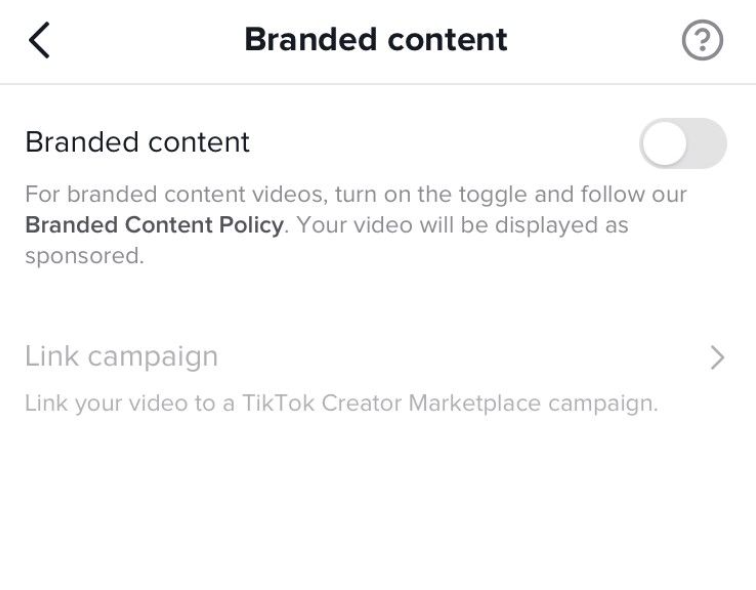 Final word
TikTok has provided many checklists, guidelines, and policies to provide a safer playground for content creators and users. With TikTok branded content policies, it is a fantastic resource for brands to advertise their products without worrying about UGCs (user-generated content), which creators will cover. Hopefully, all the things Mega Digital mentioned above will help creators fully understand branded content and its policies. Follow Mega Digital to update TikTok's latest news and insights every day!
For more in-depth insights on monetizing your TikTok channels, don't miss out on our article: "How to Make Money on TikTok: 7 Ways to Monetize Your Channels" to unlock valuable strategies and tips for boosting your TikTok earnings!