Compare to Facebook – the veteran in the social media team, TikTok which was introduced in 2016 is just like a newborn baby in this field. However, with the tremendous growth of TikTok over the last six years, marketers have realized this platform is a potential market for advertising. So, between TikTok Ads vs Facebook Ads, which one is better?
Take your next step to understand TikTok Ads and Facebook Ads right here!
What is TikTok Ads?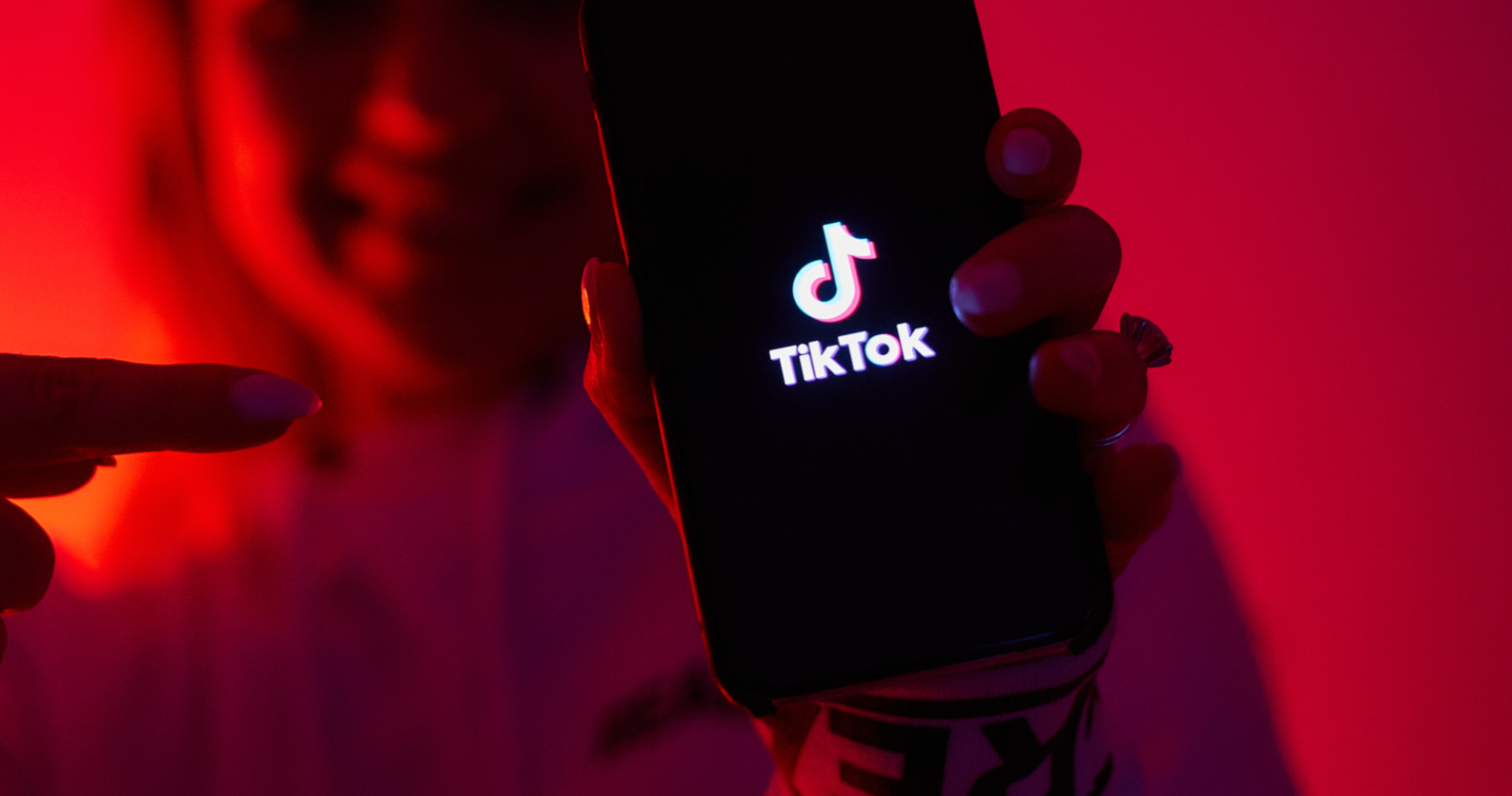 TikTok provides a powerful yet simple platform for businesses and brands to promote to millions of people worldwide. With TikTok Ads, brands and businesses can reach millions of potential customers in just one video. Advertisers on TikTok can demonstrate their products in action and pack a lot of information into a short video clip. While this format may be tricky for B2B firms selling difficult-to-illustrate services, it is great for B2C brands looking to move away from static ads and deliver interesting content.
TikTok gives advertisers a variety of ways to promote on the network. As a result, you can select what will be most effective in reaching your target audience and conveying your message within 10 TikTok ad types (all of them if you have a TikTok Ads Agency account!).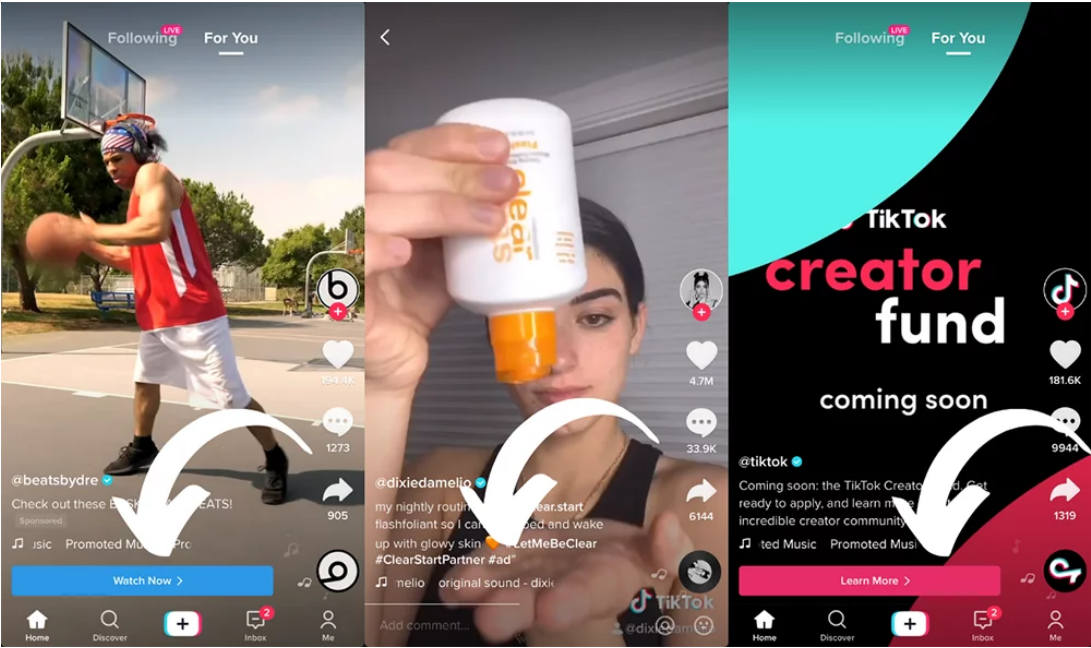 What is Facebook Ads?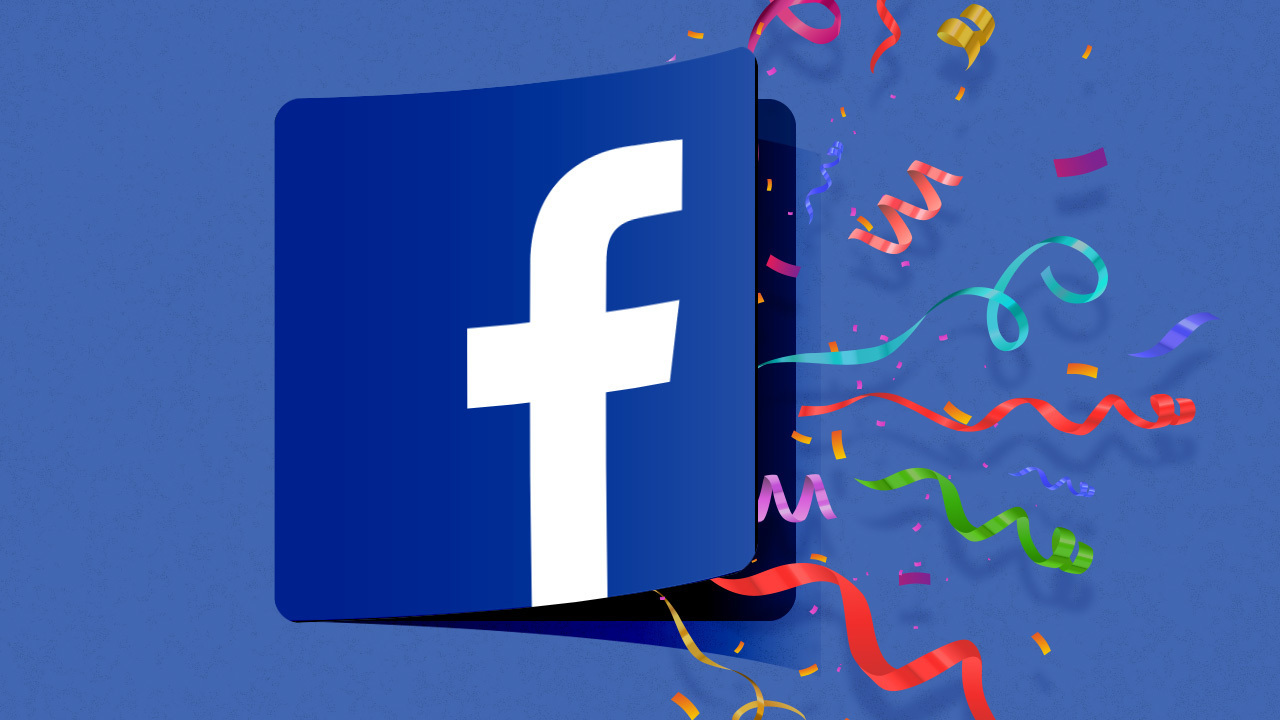 Facebook founder and CEO – Mark Zuckerberg introduced Facebook Ads on November 6th, 2007, an ad system for businesses to connect with users and target advertising to the exact audiences they want. These users can now learn about new businesses, brands, and products through the trusted referrals of their friends, thanks to Facebook Ads.
With Facebook Ads, you can advertise your products, offers, or promotions to potential customers on the Facebook platform, which improves results in brand awareness and sales revenue. The reason for Facebook Ads' appearance was:
A way for businesses to create Facebook pages to connect with their audiences
An ad system that facilitates the viral spread of brand messages via Facebook Social
An interface to gather insights into people's Facebook activity that marketers care about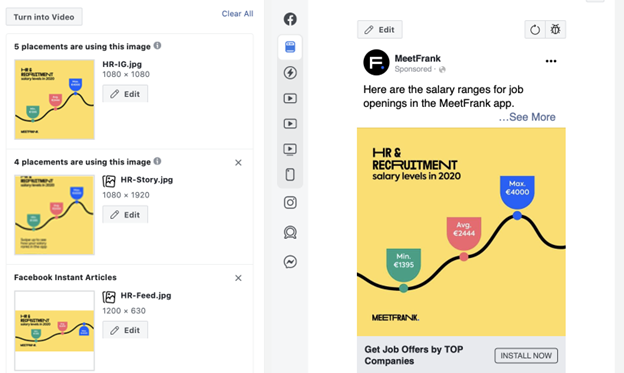 What are the differences between TikTok Ads vs Facebook Ads?
1. Placement
Facebook Ads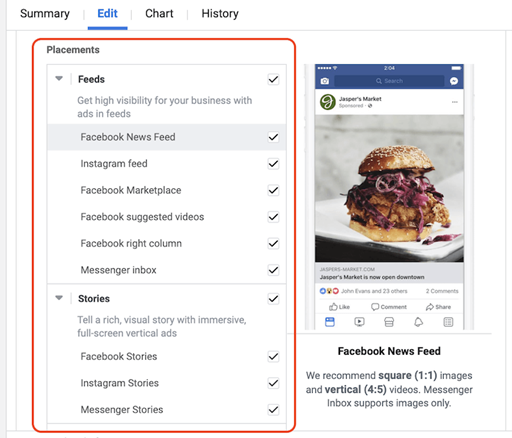 Facebook Ads have a lot of different placements and you can target diverse audiences in a variety of ad formats. The most valuable prop of Facebook Ads is that you can truly have full omnipresence within your audience on Facebook.
With the link of Metaverse, users and brands can easily connect between Facebook, Instagram, Messenger, and Whatsapp. This results in incorporating your ads into every Metaverse platform without problems, which creates opportunities for users to understand and deliver better ad formats. If there's a high amount of competition on the feed, you can always have other placements and be able to reach individuals in spots that your competitors aren't.
TikTok Ads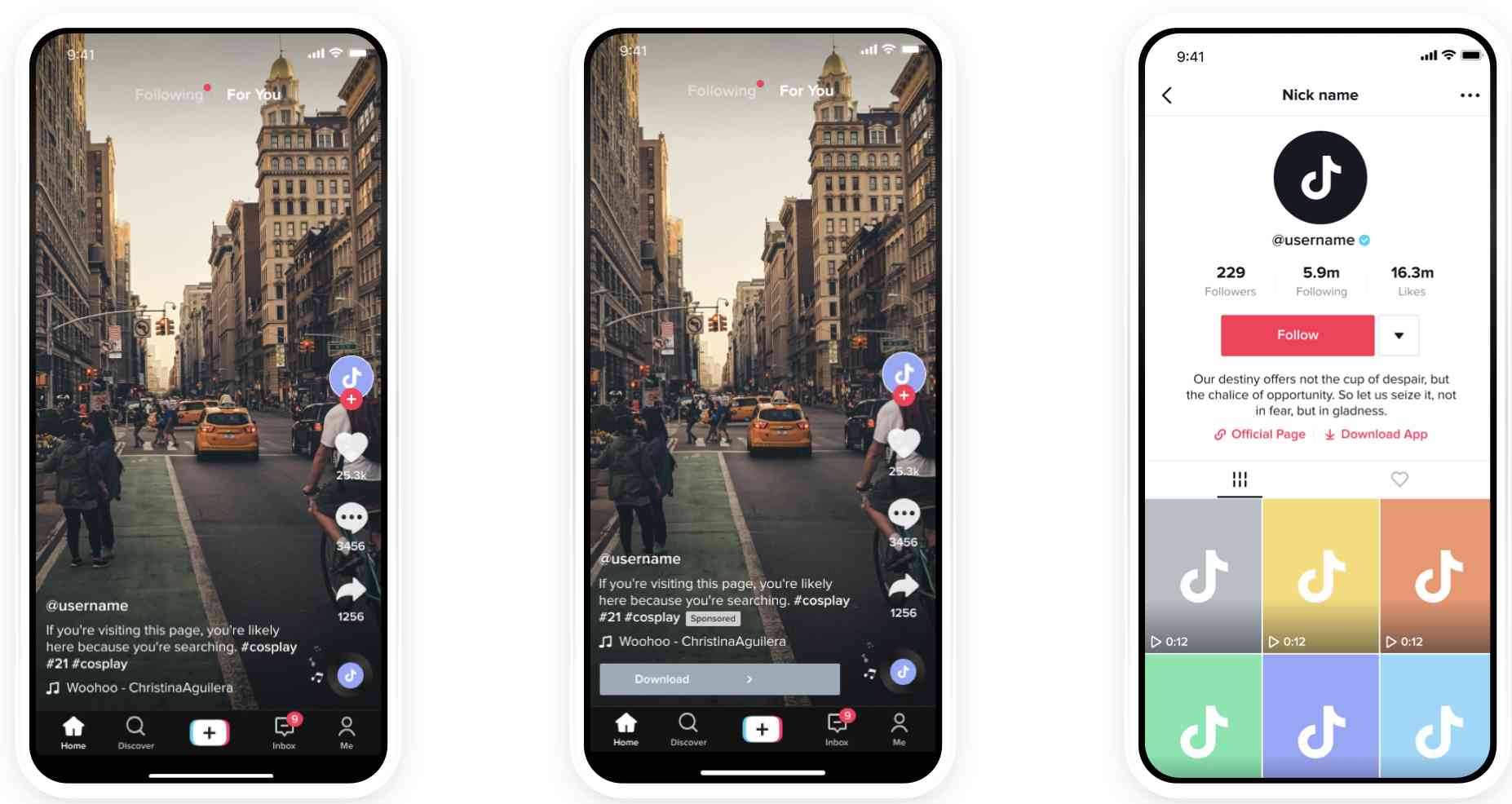 On the other hand, TikTok Ads are focused on only For You Page, Discover Tab, and Pangle (premium global publisher network, only available in some countries). Short-form videos on TikTok are great ways to deliver information. In order to really resonate with TikTok audiences, you have to get your message across fast and this means actually delivering a lot of value in a short amount of time. TikTok has one thing that Facebook hasn't done yet, which is the art of going viral. This helps your videos to appear to a mass amount of users regardless when you post your videos.
There is another interesting point; if you post TikTok Ads content on Facebook, it may work successfully. However, it did not perform that well for Facebook Ads on TikTok, because TikTok focused heavily on short-form videos.
2. Types of ads
Facebook Ads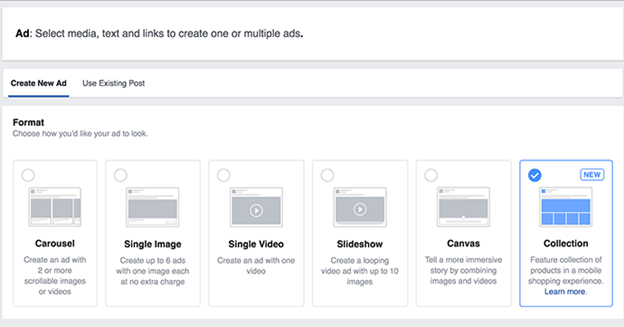 Whereas Facebook Ads has such a wide range of types, you can choose to do ads within images, slideshows, videos, carousels, and even stories. Facebook allows you to have a lot of different forms of content especially if your team is limited by resources.
You really have a lot of different opportunities to be able to create content. And the barrier to entry is much lower for you to be able to actually get your Facebook ads up and running. This is why many people opt for Facebook ads because you can start advertising with just only one image.
TikTok Ads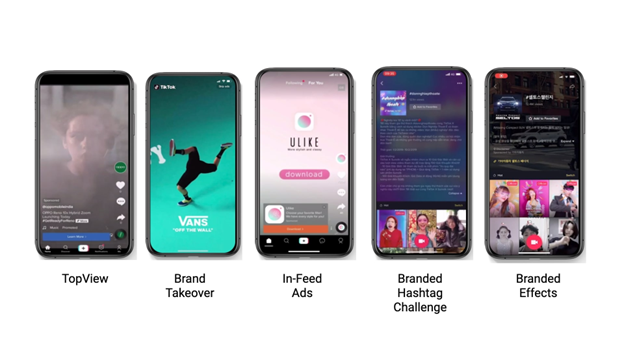 In the video form, TikTok provides various types of ads that you can list like In-feed ads, Top View, Branded Effects, etc….The cool part about this is when people are swiping through videos, they may not recognize that they are watching a TikTok ad. TikTok also includes an image-ad type, TikTok Carousel Ads, which allows advertisers to share up to 10 photos and unique captions in a single ad and is a blank canvas for advertisers to unleash their creativity.
With the "fast-food" type of content on TikTok, you will never get bored. TikTok Ads have their own uniqueness which makes you keep scrolling and engaging with the content.
3. Policies
Facebook Ads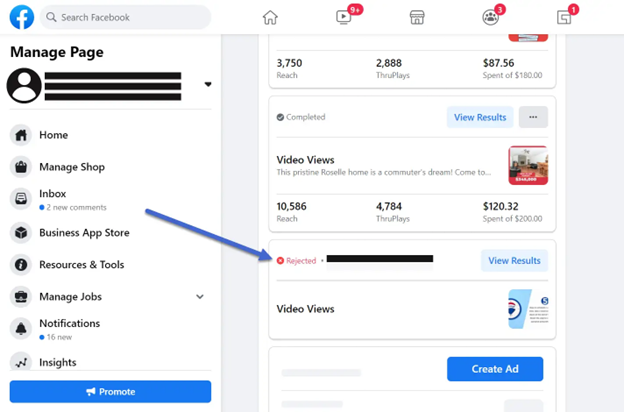 Compare to TikTok, Facebook ads are not very specific on the rejection reasons. Facebook just shows you the policy and doesn't really tell you specifically what was wrong with your ad. This makes it problematic for advertisers to truly understand what they need to adjust. It's much harder to reach for support unless you're a Facebook partner.
TikTok Ads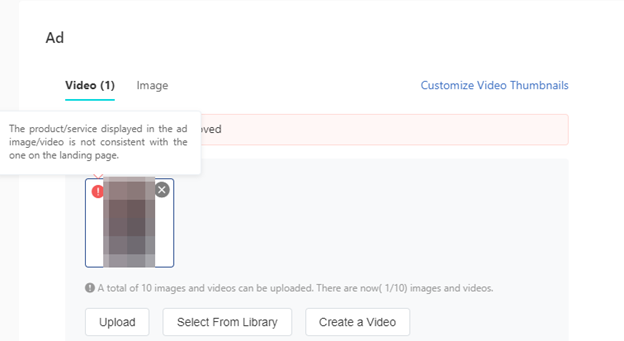 TikTok Ads has really awesome TikTok support team to support your advertising campaign. If you ever run into any issues like ad rejections or ad account rejections, you can literally submit a support form with your email or phone number to get questions answered within 24 hours. The TikTok support team will actually give you specific insights as to why that ad was rejected and how to improve it.
However, for faster support, please use the TikTok Ads agency account distributed by TikTok agency – Mega Digital. This way, we can act quicker in helping you to resolve issues like TikTok ads not approved, not delivering or TikTok Ads account getting suspended. We can also prevent these problems from happening again with your use of our agency account!
4. Cost
TikTok Ads' cost and average CPM are much lower than Facebook Ads. The average CPMs (cost per mille) of TikTok is $6.06, while Facebook CPMs are doubled at $12.57.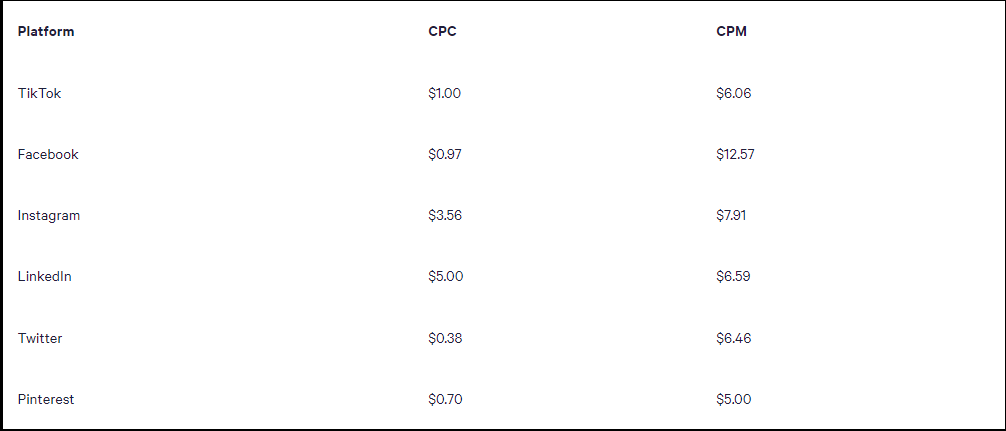 Facebook Ads
To advertise on Facebook means you have to deal with a lot of competitors. In fact, there are over 10 million advertisers on Facebook until now. High competition, broader ad formats, and higher CPMs, but Facebook Ads offers you more precise audiences with detailed targeting.
TikTok Ads
Unlike Facebook, TikTok's lower metrics give advantages to beginners and new advertisers on this platform. With its algorithm and business model, TikTok Ads allow users to reach broader audiences, drive higher traffic, and start conversion faster.
5. Targeting
Facebook Ads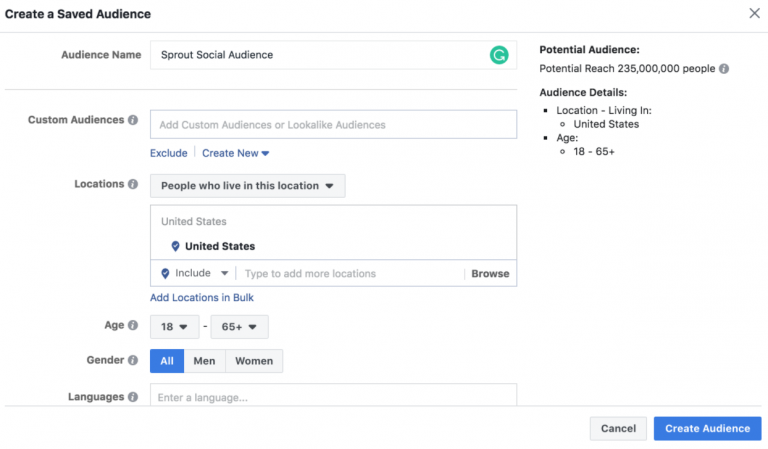 Facebook has done an excellent job of targeting customers and users. They offer diverse methods of targeting with detailed optimization from age, gender, place, and interest. For improved segmentation, Facebook's algorithm is always changing and updated over time. Also, Facebook has benefited from being the top social media platform for almost a decade; therefore, the information it has accumulated is much wider than TikTok.
However, in recent years, mobile devices have upgraded security to protect users from hacking and identity theft. This has resulted in incompetent tracking of users' behaviors from Facebook.
TikTok Ads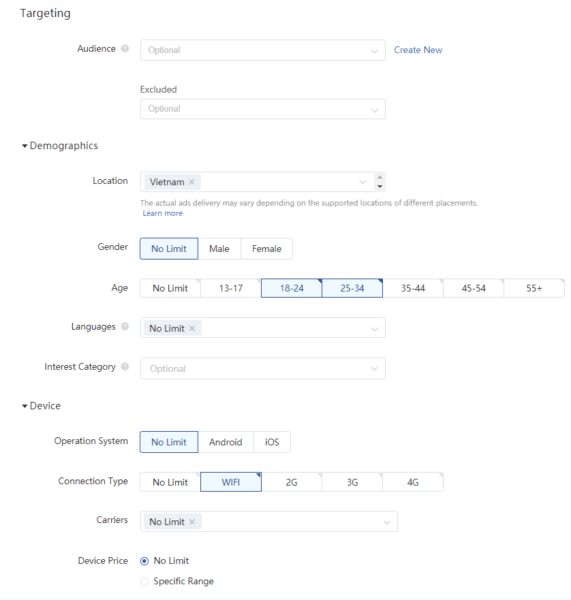 While Facebook Ads have a more detailed scope than TikTok Ads, TikTok Ads can reach a wider range in terms of targeting segments. Moreover, TikTok analyzes users' behavior based on data through screentime, and engagement actions like scrolling, liking, sharing, and commenting to create personalized topics and seamless experiences for each user.
With the TikTok algorithm, it is now more possible to promote ads according to users' interests and behaviors.
Which one should you choose: TikTok Ads or Facebook Ads?
In order to make the best decision for your advertising campaign, you need to take everything into consideration like your objectives, goals, what you can do, duration, etc. In general, both channels are doing so great in their missions of running advertising for brands and businesses. Plan your campaign and choose which one is more suitable for your company.
TikTok is your right fit if you are:
Able to produce fast-paced video content
Want to reach many people in a short amount of time
Maximize omnipresence
Younger audiences
Lower budget
Best suited for B2C industries like F&B, fashion, lifestyle, beauty cosmetics, entertainment, etc.
Facebook is the better option if you want:
Produce static-like images, carousel
Scale consistency for a longer period
Drive sales for your products
Wider audience
Higher budget
Suit for both types of customers from B2C to B2B
As a result, the most premium option is to combine both of these advertising types if you have competence in budgeting and want to achieve overall results. You can use TikTok to analyze targeted customers and link them to your landing page installed with Facebook excel to get the most efficiency with multichannel marketing.
TikTok Ads are not difficult or tricky to run at all. You just need to understand your products and identify your target audience to optimize marketing campaigns on this channel. So, check out the full TikTok Ad types to choose the best one that suits your business right here!