Mega Digital, a leading digital marketing agency in Southeast Asia (SEA), has been recognized by Google as a member of the Agency CXO Leadership Circle and joined the Google Marketing Live 2023 event on June 13-14, 2023. This achievement brings Mega Digital exclusive benefits, including special access to Google's latest innovations, one-on-one consultations with industry experts, and specialized guidance for driving sustainable growth.
What does it mean to be a member of the Google Leadership Circle?
In June 2023, Mega Digital was invited to Google's Leadership Circle. This exclusive community, established by Google in 2020, showcases agencies that have been at the forefront of digital transformation. We are one of the top 21 agencies to be part of this group out of hundreds of agencies in the SEA region.
Google has recognized Mega Digital as one of SEA's fastest-growing digital marketing agencies. Membership in the Leadership Circle recognizes Mega Digital as an industry changemaker, executing business growth through Speed & Result motto and driving exceptional outcomes. This recognition further highlights Mega Digital's position as a key player in the digital marketing industry.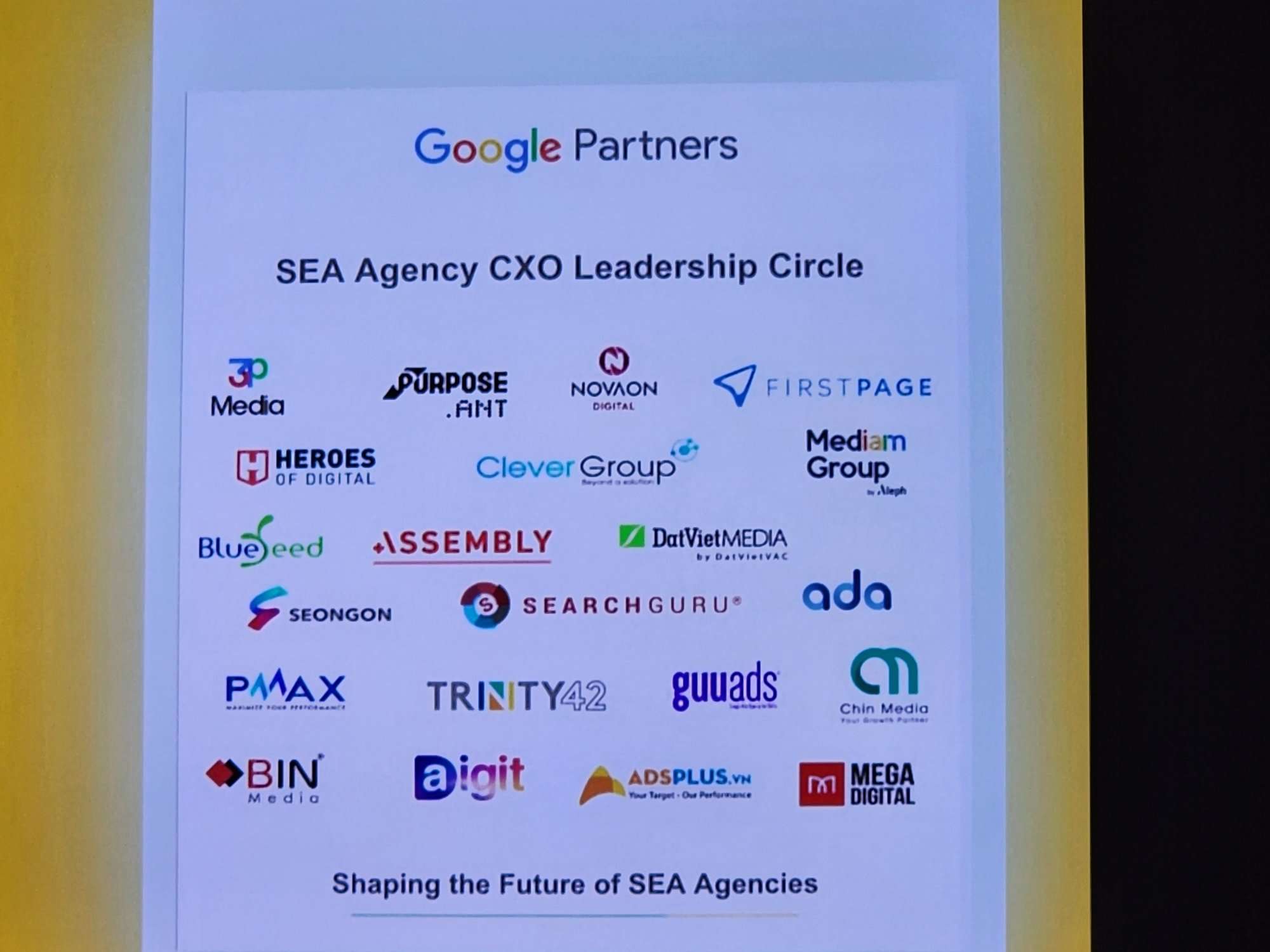 Being a part of the Leadership Circle comes with exclusive benefits for Mega Digital. We will have early access to Google's latest research and products and regular discussions with Google executives and industry leaders. This is an honor to join customized leadership development programs and deepen our Google partnership.
Our partnership with Google enables us to provide clients with the most valuable insights and advanced innovations to stay ahead of the fast-moving digital transformation era. With Mega's continued results and updated industry strategy, we are dedicated to helping our clients achieve online success.
Key Takeaways from Google Marketing Live 2023
Google Marketing Live 2023 in Singapore was an exciting event where industry experts explored the potential of AI in business. With the attendance of industry leaders, attendees were taken on an extraordinary journey into the study of consumer behavior and the game-changing impact of AI on businesses.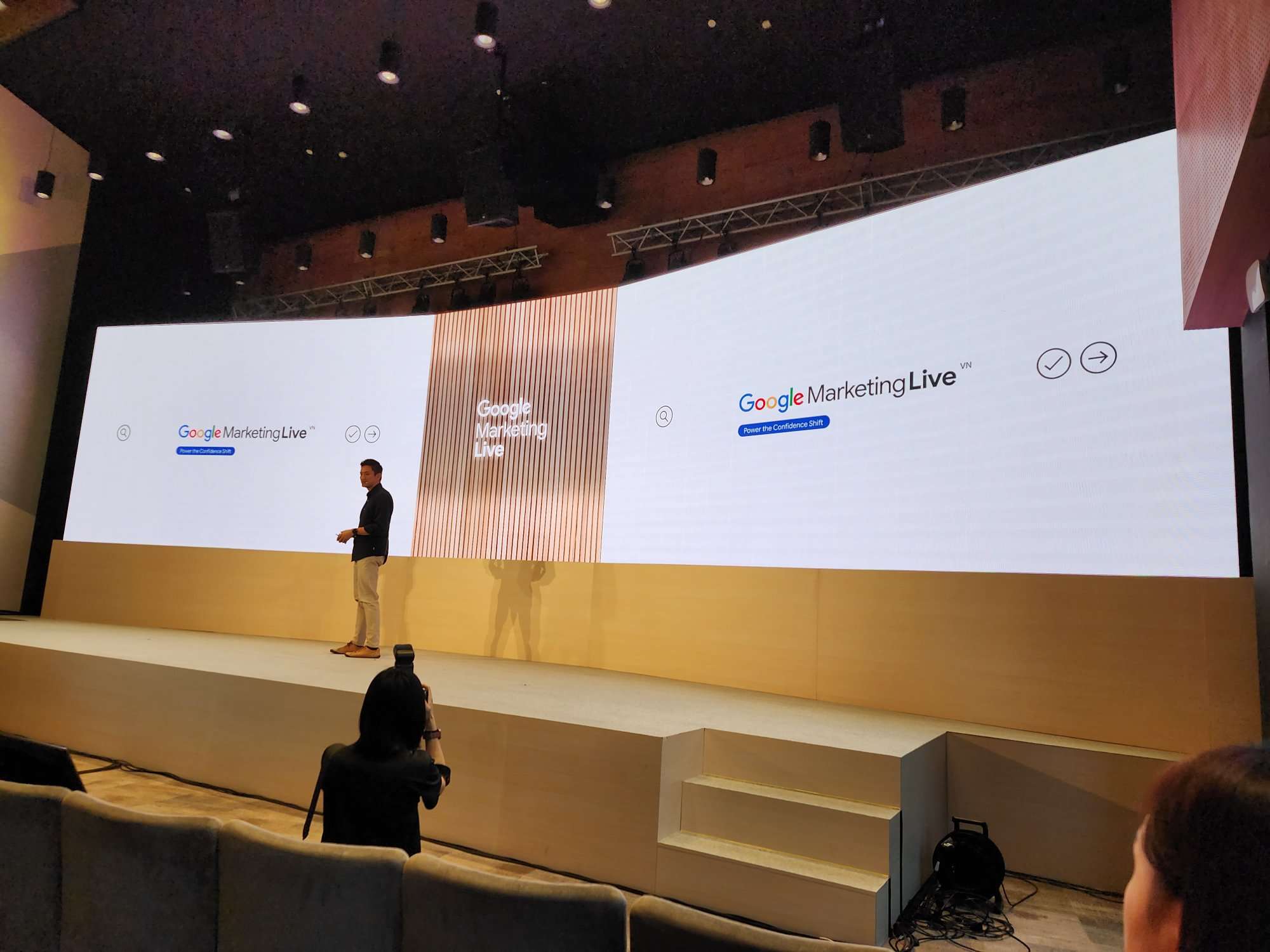 The event showcased a remarkable case study featuring Samsung Vietnam, a pioneer in leveraging AI for advertising. The audiences were amazed by the remarkable results achieved through the combination of technology and marketing expertise.
Castlery Singapore also shared valuable insights into the measurement capabilities enhanced by AI. This is a great opportunity to empower making data-driven decisions to achieve precision and efficiency.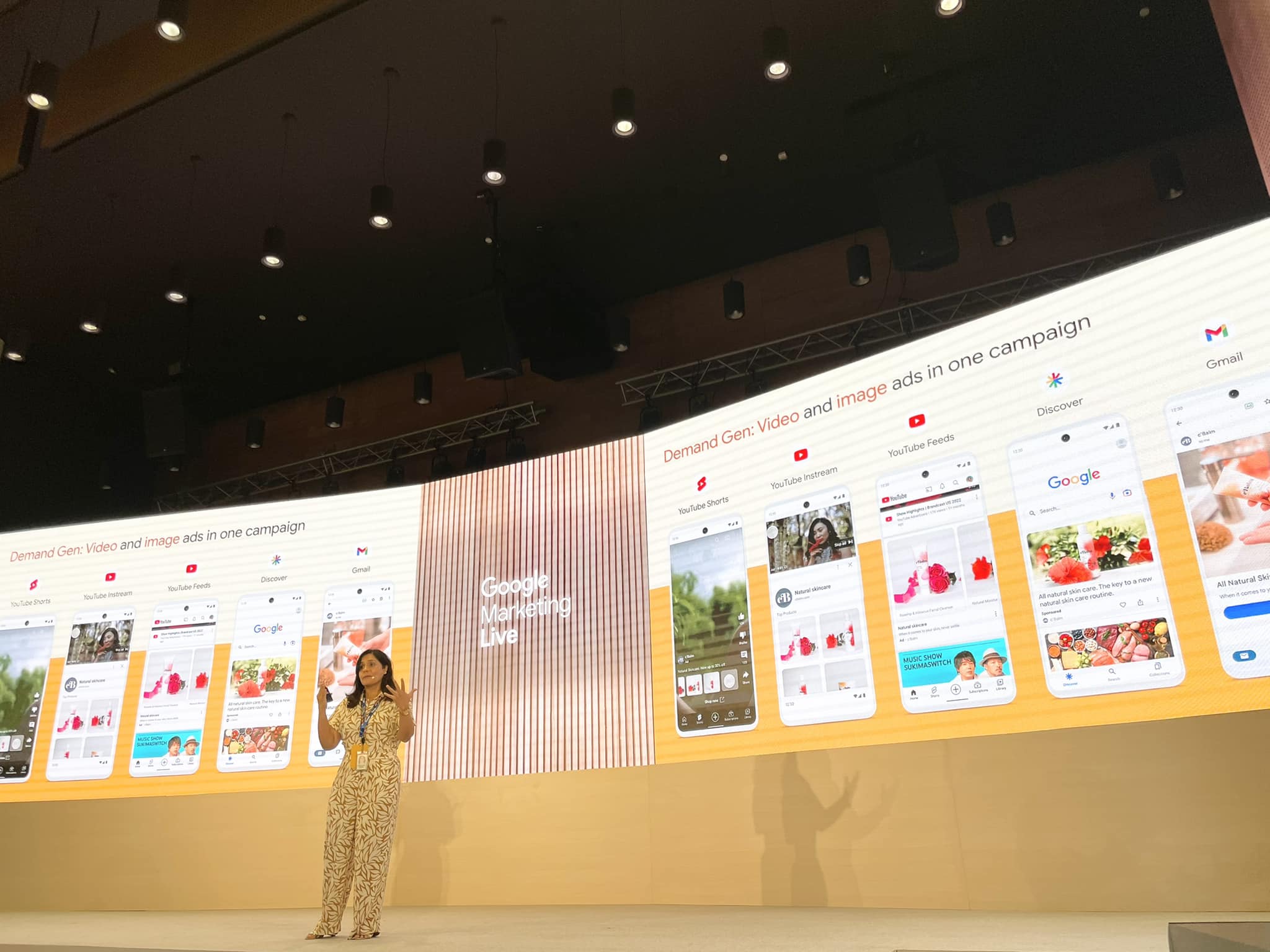 A successful marketing strategy will rely on purposeful, responsible, and authentic messaging, focusing on high-value customers and AI-driven insights. Google Marketing Live 2023 has set an opportunity to break boundaries and deliver outstanding growth to our clients.
We're excited to be a part of Google Marketing Live 2023, where we had the chance to learn, grow, and gain valuable insights and solutions. As a member of Google's Leadership Circle in SEA, we're enthusiastic about this event's possibilities for our esteemed clients. We express our gratitude to Google for placing their trust in us and for creating this invaluable opportunity. We can't wait to join Google Marketing Live next year.
If you have any questions, please contact us through:
Or check out our Google Advertising's latest insights.