Make the most of Google Ads by using character limit strategically. Create engaging Search and Display ads with short, captivating headlines, convincing descriptions, and relevant URLs. Take the opportunity to understand Google Ads character limit and unlock the full potential of your advertising. Start now and experience its incredible impact.
Google Ads character limit overview
A typical Google Ads text ad consists of three primary elements:
Headline
Display URL
Description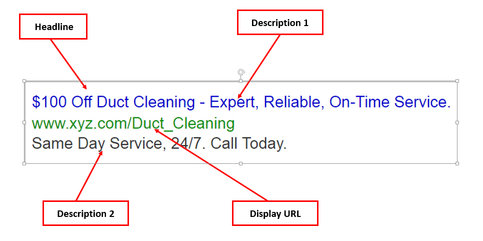 As a paid search marketer, adhering to the Google Ads length limit for your ad copy is essential. Mega Digital has developed a Google Ads character limit guide to assist you.
Headline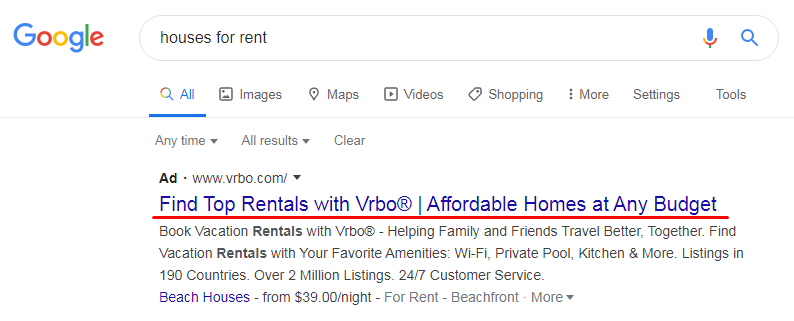 The headline text is what people will notice the most, so it's essential to use words that match what people search for on Google. Your text ad has three headlines with a maximum of 30 characters each to showcase your product or service. The headlines are separated by a vertical pipe ("|") and may appear differently depending on the viewer's device.
Display URL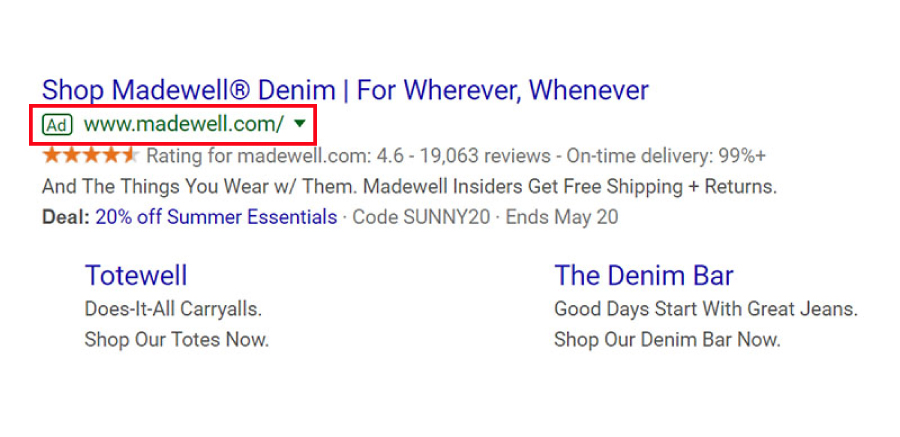 The display URL, usually shown in green, displays your website address. It consists of the domain from your final URL and the text in the optional "Path" fields. These fields are intended to give viewers of your ad a clearer idea of where they will be directed when they click on it. The text in the path doesn't have to be identical to the language used in the display URL.
Description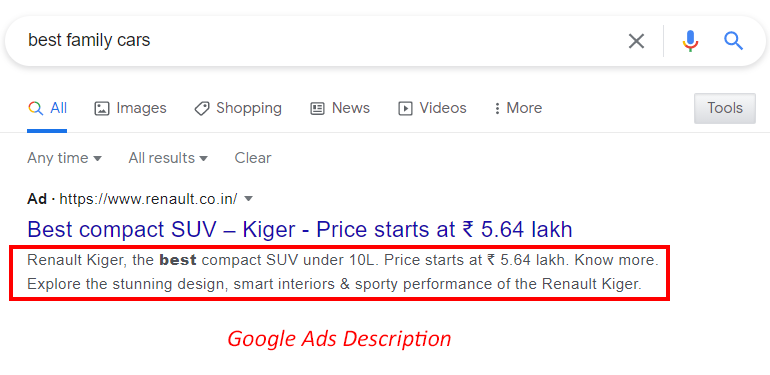 Google Ads provides advertisers with two description fields, each allowing up to 90 characters. This generous Google Ads description character limit offers great control over the ad's messaging.
Special characters
Your ads support the correct display of most non-English characters, such as tildes, umlauts, and cedillas. This includes their appearance within the display URL.
Google Ads character limit for each ad type
Google Ads has character limits for both Search ads and Display ads. You can create compelling ad copy that captures attention, conveys your message, and drives desired outcomes. Optimize your ads within these limits to effectively reach and engage your target audience.
Google Search ads character limit
A Search ad can include a maximum of three headlines, two descriptions, and ad extensions. Depending on the viewer's device, the third headline and second description may not be visible. However, including two headlines and one description in your search ad copy is highly recommended, without exception.
Expanded text ads

This type of ad is common on Google. It includes a maximum of 3 headlines, 2 descriptions, and ad extensions. However, please be aware that the 3rd headline and 2nd description may not be visible on specific devices. Including important information in headlines 1 and 2 and description 1 is highly advised, as they will always be shown.
Headline: 30 characters (up to 3)
Description: 90 characters (up to 2)
Display URL Path: 15 characters (up to 2)
Responsive search ads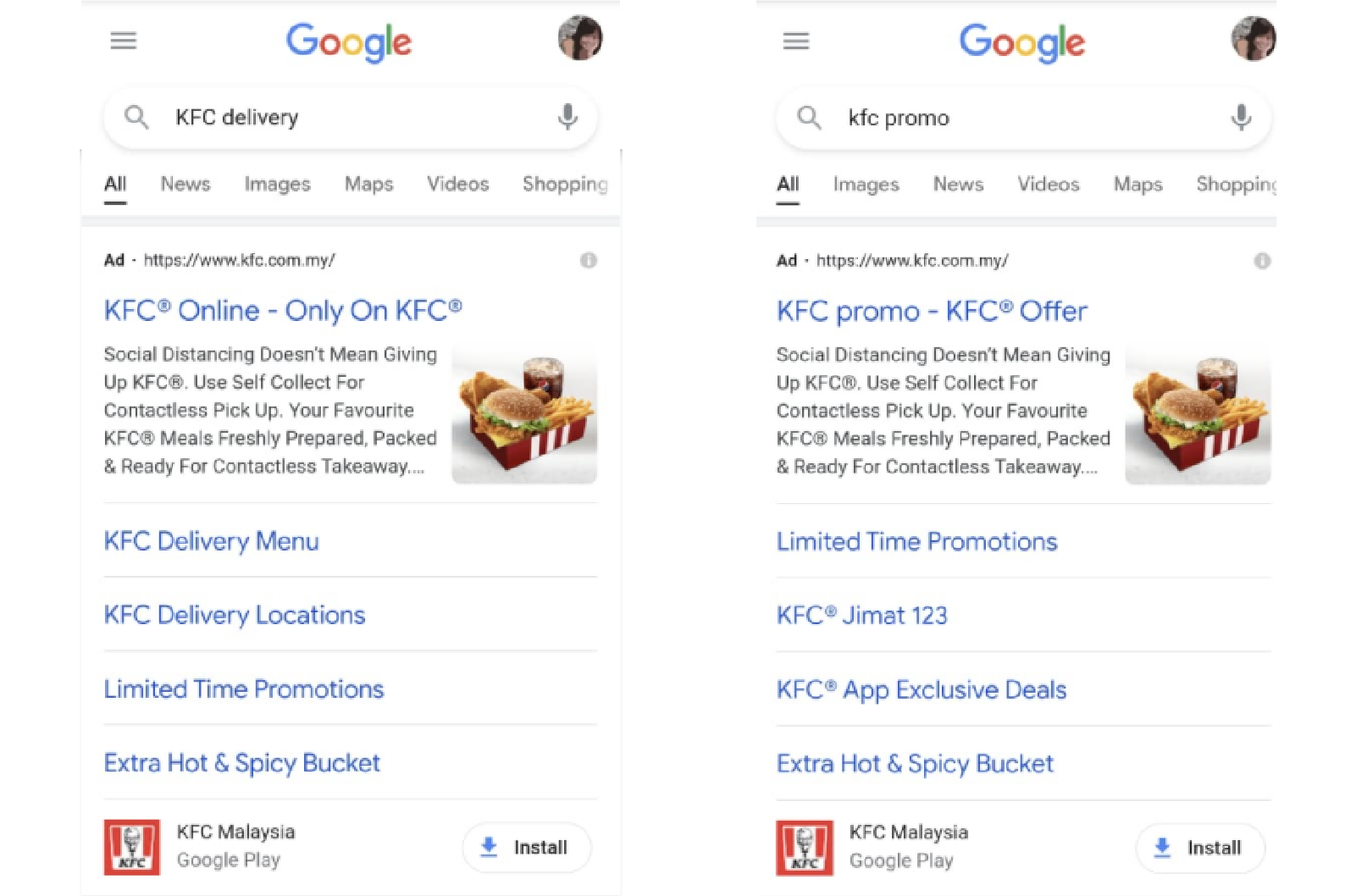 A responsive search ad looks like an expanded text ad to searchers. The difference is the ability to have multiple headlines and descriptions. Google uses machine learning to mix and match them for the best ad. Instead of making multiple text ads, create one responsive search ad and let Google create different versions. This helps save time and improve performance.
Headline: 30 characters (up to 15)
Description: 90 characters (up to 4)
Display URL Path: 15 characters (up to 2)
Here are the differences between Expanded and Responsive ads: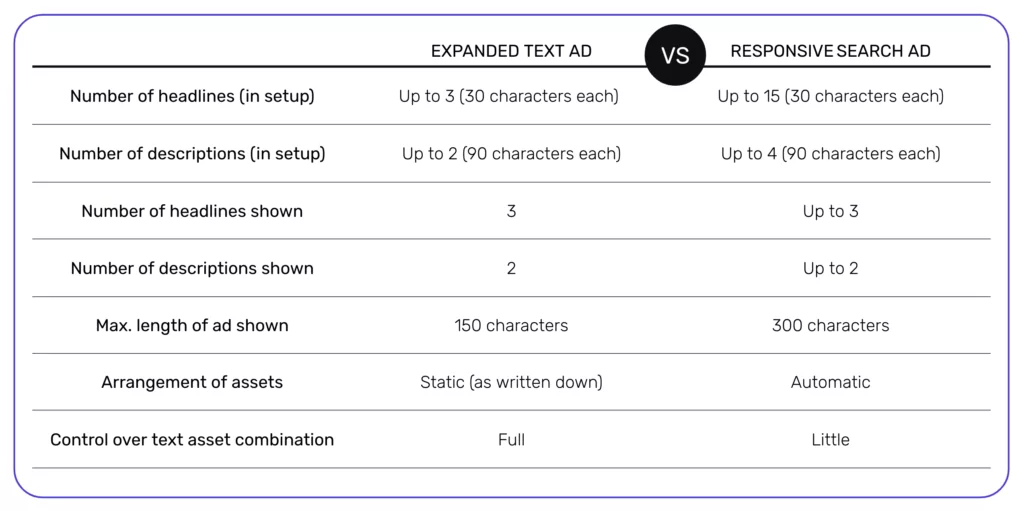 Call-only ads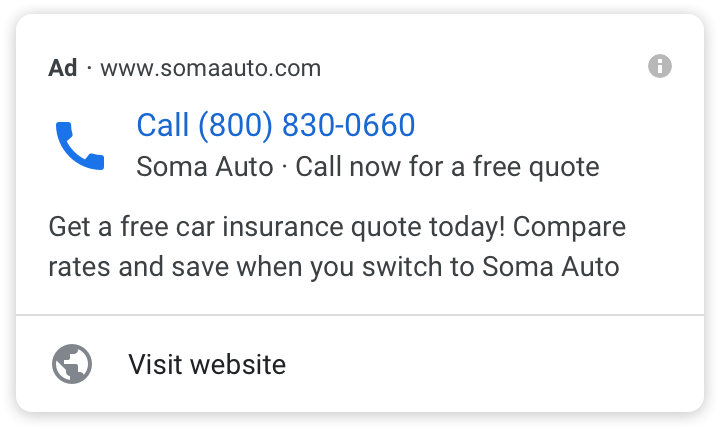 Call-only ads focus on driving phone calls rather than website clicks. They appear on mobile devices when users want to call a business. These ads usually have a headline, description, and business phone number. Their purpose is to encourage direct phone engagement with potential customers.
Display URL Path: 15 characters
Headline: 30 characters (up to 2)
Business name: 25 characters
Description: 90 characters (up to 2)
Ad extensions

Ad extensions provide additional information about your business to searchers. They come in different forms, such as site links, callouts, structured snippets, call buttons, or location details. Ad extensions don't count toward your character limit but can enhance your ad's performance.
Sitelink ad extension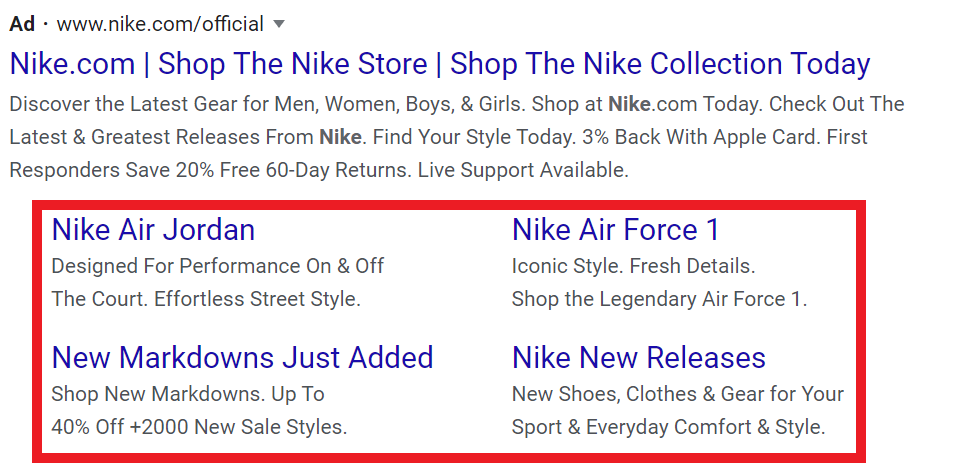 Sitelink ad extensions are links below the main ad in a Google Search. They direct users to specific pages on the website. Sitelinks increase visibility and can boost click-through rates and conversions.
Headline: 30 characters
Description: 25 characters
Callout ad extension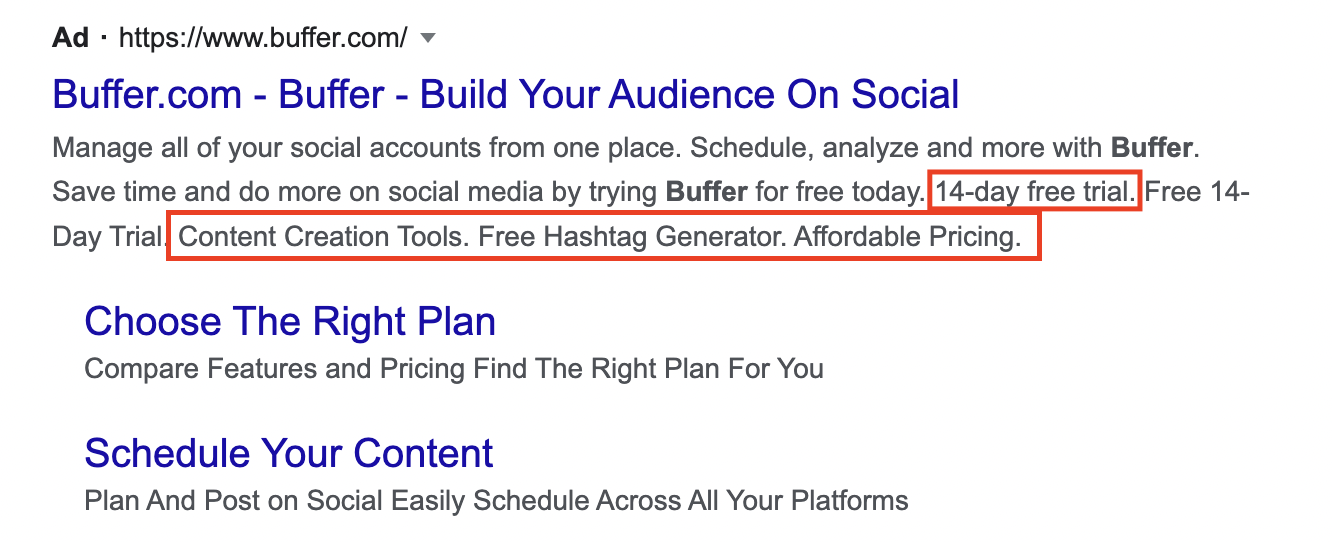 Callout ad extensions highlight key features or benefits of your offerings. Callouts appear alongside your ad copy as short phrases. They provide valuable information and set your business apart.
Callout: 25 characters
Structured Snippet Values

Structured snippet values are extra details in Google Search ads. They highlight specific aspects of your products or services. These snippets appear as a list below your ad copy. You can showcase your offerings using structured snippets and make your ads more appealing to potential customers.
Values: 25 characters
YouTube ads character limit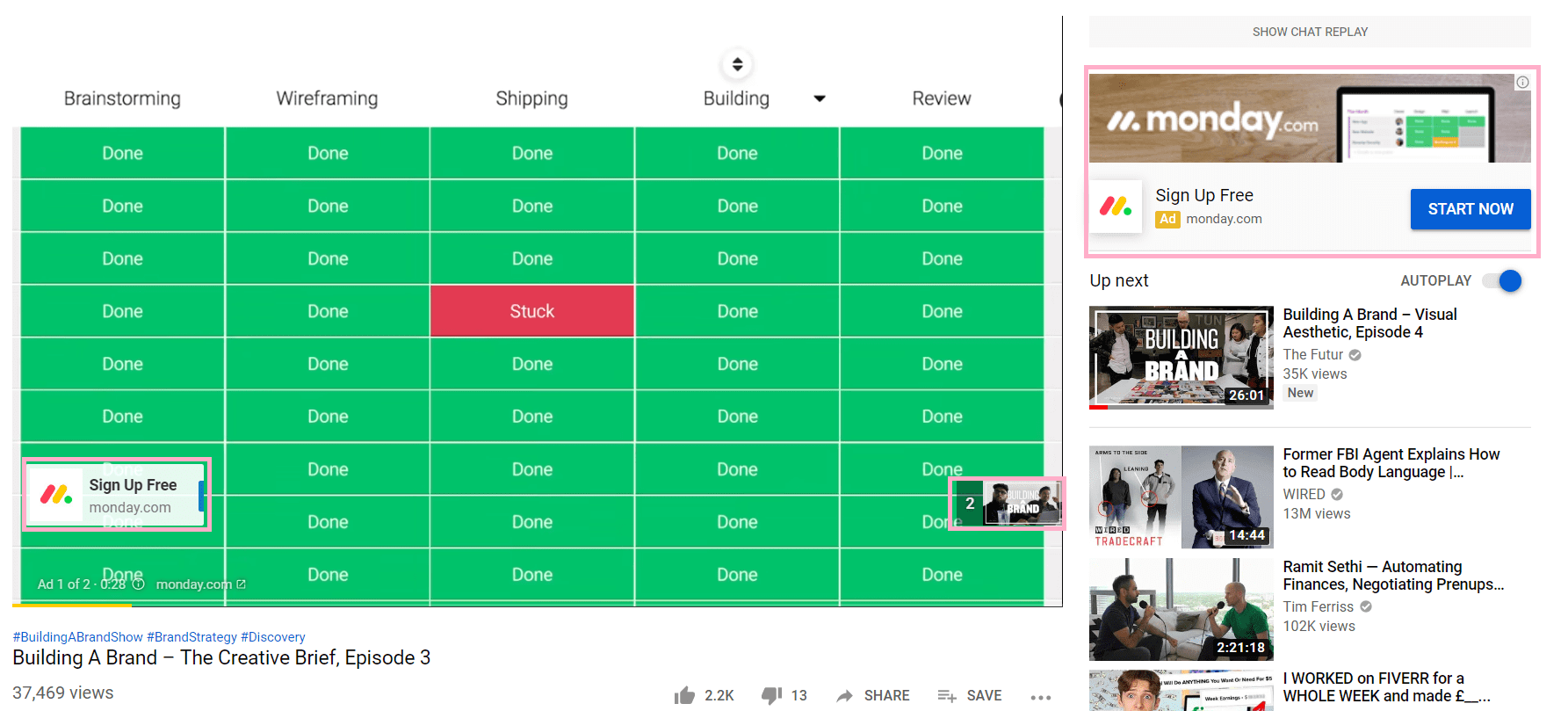 YouTube ads often appear as pre-roll ads right before a video starts. The most common type is the in-stream ad. These ads play automatically and can be skipped after a few seconds. They allow businesses to reach a broad YouTube audience and grab attention before the main video begins.
Display URL Path: 15 characters
Call to Action: 10 characters
Headline: 15 characters
Long Headline: 90 characters
Description: 70 characters
Google Display ads text limit
Display ads have character limits that vary by format. Responsive display ads, Performance Max ads, and Discovery ads offer visually appealing and personalized content. Therefore, it's essential to create compelling and concise messaging to engage users effectively.
Responsive display ads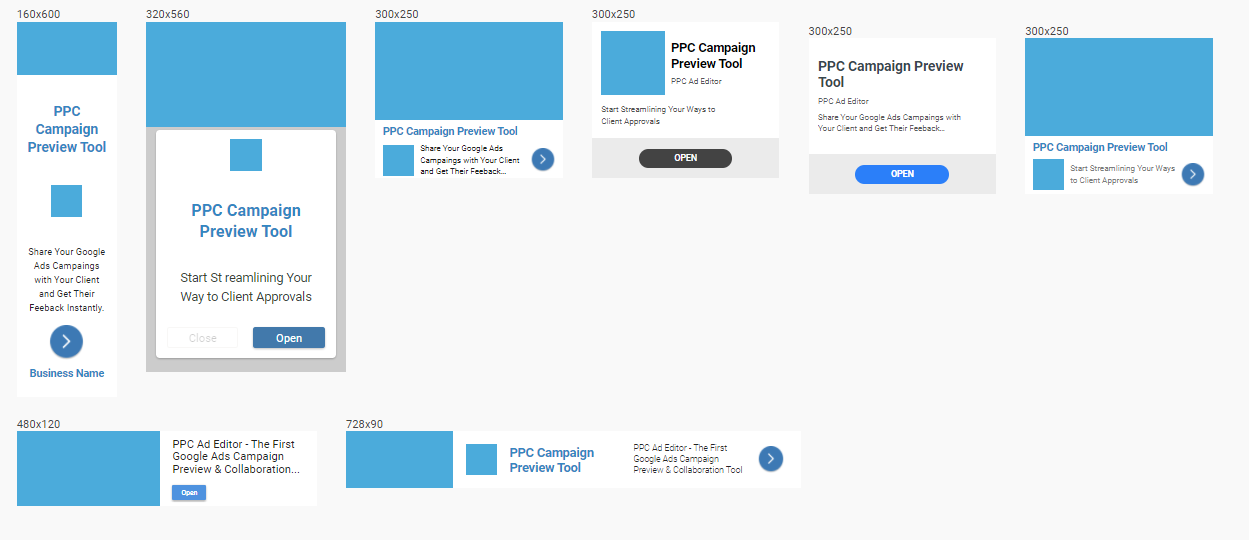 Submit your assets (images, headlines, logos, videos, and descriptions) for responsive display ads. Google will then generate ad combinations for websites, apps, YouTube, and Gmail. These responsive ads can be used in Display campaigns to maximize reach and engagement.
Business name: 25 characters
Headline: 30 characters
Long headline: 90 characters
Description: 90 characters
Performance Max ads

The Performance Max campaign in Google Ads is designed for performance advertisers to maximize their inventory across all Google platforms. It works alongside keyword-based Search marketing efforts and reaches converting consumers on YouTube, Display, Search, Discover, Gmail, and Maps. Performance Max uses Smart Bidding and automation technologies to optimize performance in real-time across channels, delivering better conversions and value.
Headline: 30 characters (up to 5)
Descriptions: 90 characters (up to 5)
Business name: 25 characters
Discovery ads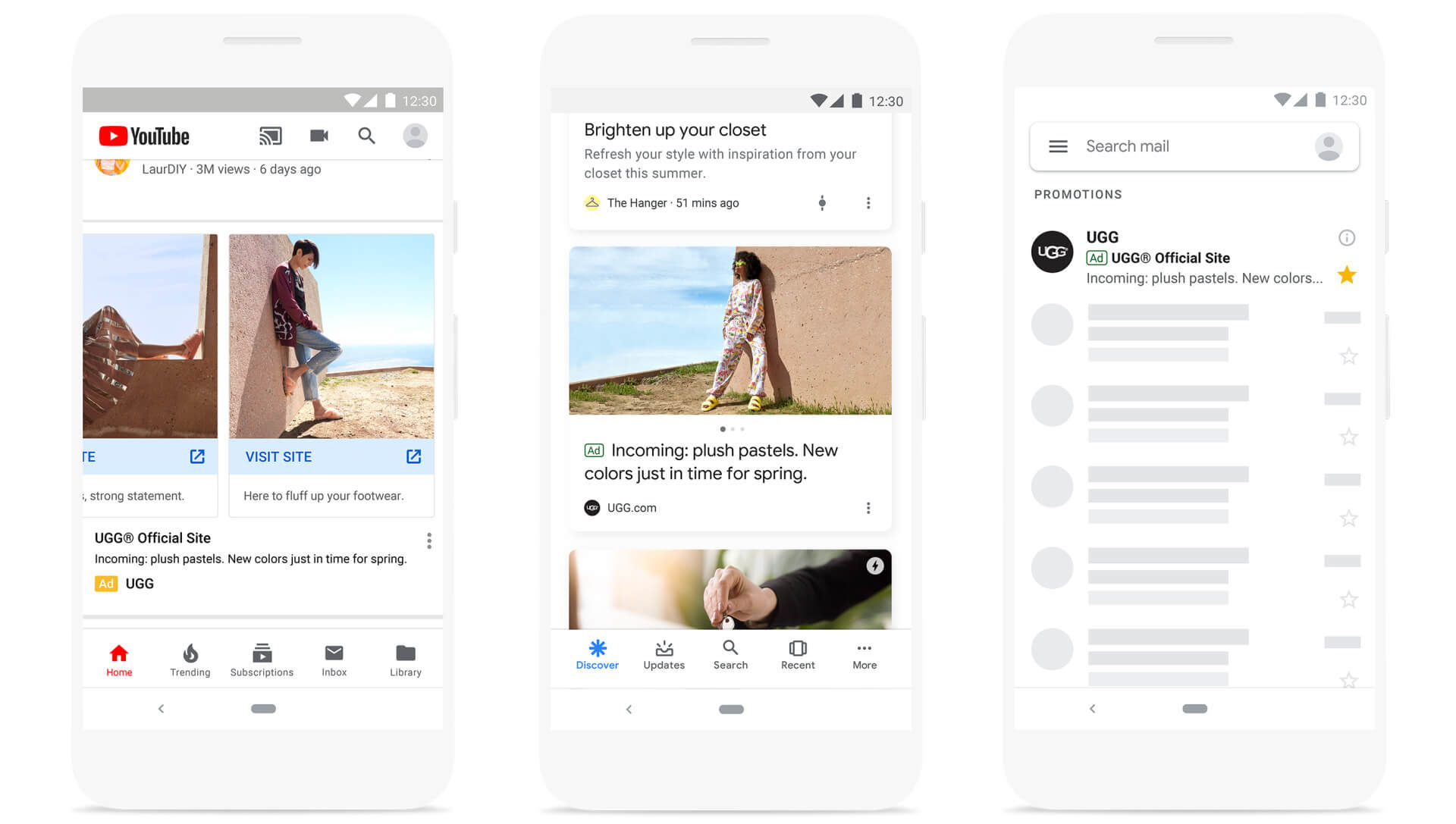 Google Discovery ads are customized, visually appealing ads that show up on YouTube, Google, and Gmail apps. They're meant to grab people's attention when they're in the right mindset to explore new things and services.
Headline: 40 characters (up to 5)
Descriptions: 90 characters (up to 5)
Business name: 25 characters
What factors contribute to a winning Google text ad?
A successful Google text ad is affected by several key factors:
Concise headlines
Compelling description
Relevant URLs
Ad extensions
Let Mega Digital show you more details about each of the factors.
Concise headlines
Creating concise headlines is a must when capturing users' attention within the limited characters. Focus on using impactful and attention-grabbing words to convey the main message of your ad. By keeping headlines concise, you ensure that users can quickly understand what your ad offers.
Compelling description

Compelling descriptions play a vital role in persuading users to take action. Use the limited characters to highlight the unique features, benefits, or promotions of your product or service. Craft engaging and persuasive descriptions that create a sense of urgency or appeal to the users' needs and desires.
Relevant URLs
A relevant URL provides clarity to users about where they will be directed when they click on the ad and builds trust and credibility. Ensure that the URL reflects the content or offer mentioned in the ad, making it more relevant and aligned with users' expectations.
Path fields in Google Ads serve two essential purposes:
Give prospects a clearer idea of where they'll go when they click on the ad, building trust and increasing click-through rates.
Allow you to match keywords to the user's search query, further improving click-through rates.
Google provides up to two optional path fields, with a limit of 15 characters each. These paths are added to the display URL following your website's domain. By utilizing path fields effectively, you can make your ads more relevant and appealing, resulting in higher click-through rates and improved ad performance.

In this example, the domain is "www.marketing360.com/", and the path fields are "Doctor" and "Marketing." These path fields are added to the display URL immediately after the domain.
Ad extensions
When an advertiser adds an extension to a text ad, it can positively impact their Quality Score. Sitelink extensions can boost Quality Score by 8%, resulting in increased ad exposure and lower cost-per-click. Ad extensions, including sitelinks, provide more information and incentives for prospects, leading to higher click-through rates. Ad extensions enhance user experience, improve ad performance, and drive better results in your campaigns.
Extension formats include: Sitelink, location, call, message, callout, price, promotion… However, whether or not Google Ads displays your extensions depends on several factors: Ad Rank, Ad position, and other enabled extensions.
>>> Read more: Google Ad Rank and Tips for Improving Ad Position
Final words
In Google Ads, adhering to the Google Ads text limit is vital for creating compelling and engaging ads, whether Search ads or Display ads.
Mega Digital's agency account rental service allows you to run ads on Google Ads without worrying about account suspension. You can access all features for a seamless advertising experience.