TikTok is changing the marketing landscape by introducing exciting new tools for businesses to engage their audiences: the Branded Hashtag Challenge. Captivated and highly persuasive, Branded Hashtag Challenge is such an effective way to transform passive onlookers into active participants. So what is a Branded Hashtag Challenge ad? Any tips to make your Hashtag Challenge campaign more effective?
Let's find out with Mega Digital in this article!
What is a Branded Hashtag Challenge?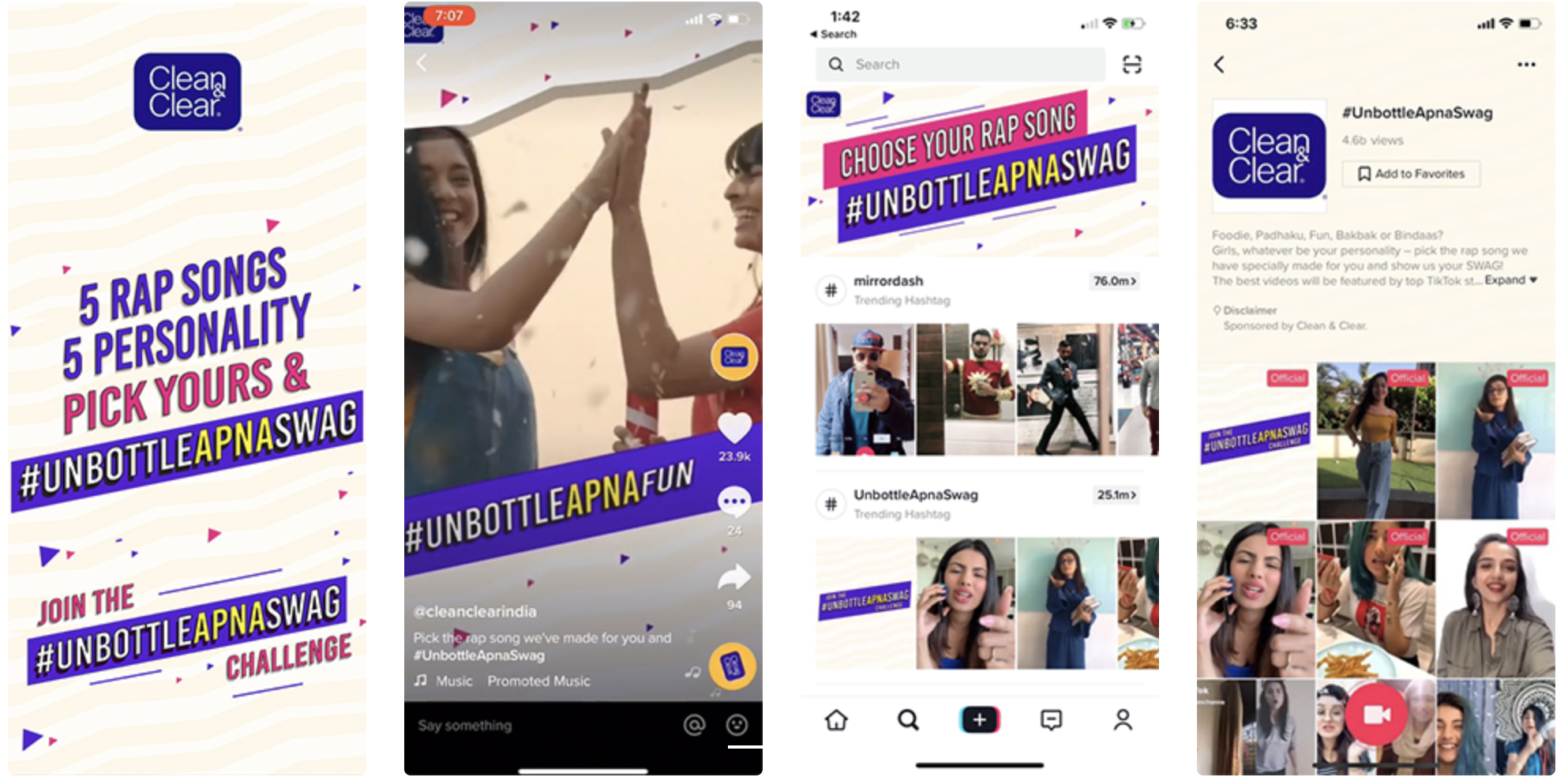 When using TikTok, you may see some creators follow some branded hashtags, make dance or sing, or dramatize videos that inspire people around them to do the same activity. That is how Branded Hashtag Challenge expands its scale.
Branded Hashtag Challenge (HTC) is a type of TikTok ad which boosts awareness, drives engagement, and builds an enormous fanbase. It occurs when a brand sponsors a hashtag and creates a challenge to push the user's actions related to the hashtag. Sometimes the brand will offer incentives or gifts, but it's only for entertainment.
How does a Branded Hashtag Challenge work?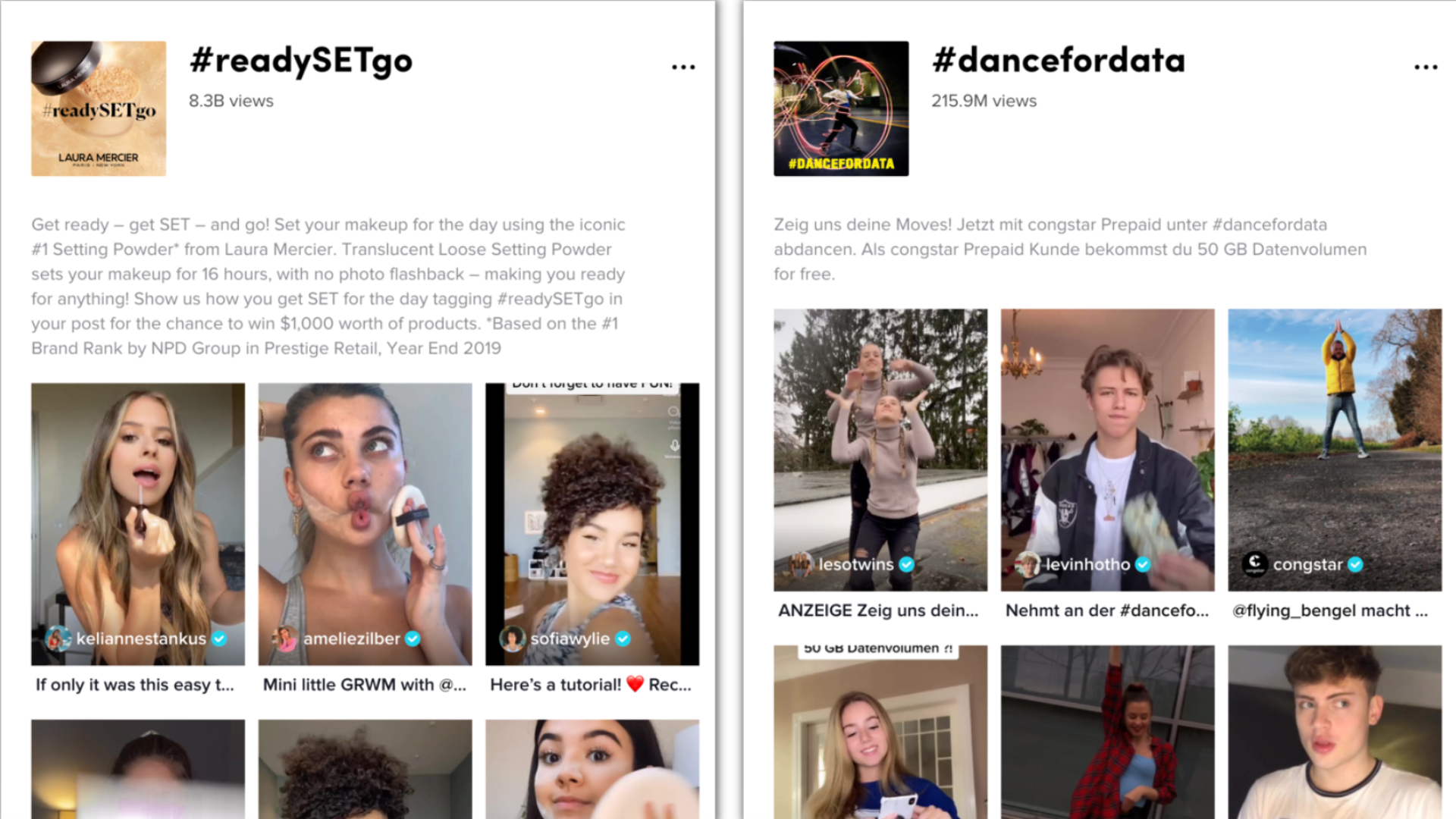 Starting a Branded Hashtag Challenge is not difficult at all. You just create a catchy hashtag, combine it with a video that shows a specific action, dance, or athletic feat, and challenge others to do the same.
This ad format prompts users to record themselves performing a particular action and upload it to their accounts. Because of TikTok's sophisticated algorithm, the more frequently users interact with a specific hashtag, the more often it appears on their For You Page (home feed).
A hashtag challenge can be created by anyone and hoped to go viral, but the Branded Hashtag Challenge is a paid-for version that goes further. This ads campaign performance is typically measured by:
Total number of people watching videos with hashtags,
Clicks on the banner
Number of videos participating in the challenge
Hashtag page views
Video interactions.
Why brand should make hashtag challenges on TikTok?
Hashtag Challenge has the power to put your brand at the center of cultural movements and turn your target market into co-creators, decision-makers, followers, buyers, and most importantly: ambassadors.
It allows brands to go where their target audience is, speak their language, and be part of the culture. It's an outstanding opportunity to amplify your brand voice and deliver participation in an entirely new way.
A Branded Hashtag Challenge offers some unique benefits, including
Ignite massive engagement
Generate full-funnel impact
Spark organic visibility
Ignite massive engagement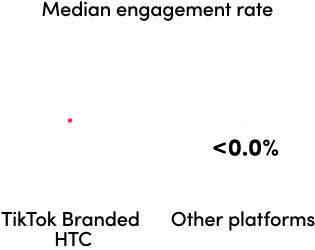 Users become captivating storytellers provided with the TikTok platform's best-in-class sound and video editing tools.
They can interpret the brand's message and product through the eyes of an "everyday user," sharing your story in a way that resonates with their community.
Participation is also simpler on TikTok than on other platforms because users do not have to create from scratch: TikTok culture revolves around remixing sounds and actions posted by other users. This translates to an unrivaled median engagement rate of 17.5% on Branded Hashtag Challenges.
Generate full-funnel impact
Every customer goes through a journey with your brand, from awareness to interest to purchase. Marketers imagine it as a funnel with various levels. Customers enter the top of the funnel when they first learn about your brand, then move down as their interest grows and they decide to buy.
Though hashtag challenges on TikTok are designed to increase awareness and engagement, research shows they can deliver significant results at all funnel stages.
A Branded Hashtag Challenge boosts engagement with your brand, creating connections that have a real impact, especially when combined with other solutions.
Spark organic visibility
Which increases the effectiveness of marketing efforts. Earned video views have been driving value for Hashtag Challenges for several months.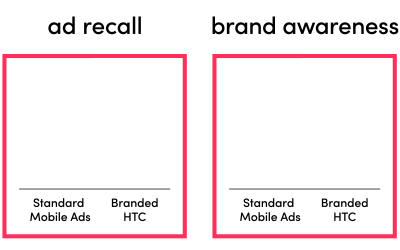 According to a recent Nielsen Marketing Mix Models (MMx) study, more than half of the return on ad spend generated by Hashtag Challenge campaigns was attributed to organic video views that lasted far beyond the campaign period. In other words, the creator content sparked by an HTC has the potential to double the campaign's return.
6 tips to make the Hashtag Challenge TikTok a success
Collaborate with TikTok Creators to scale up engagement and maintain your connection to the community. Choose multiple Creators to expand your appeal further and resonate with several niches at once.
Enhance your presence with Branded Effect, which embeds your brand message in TikTok users' imaginations while they play around, create and have fun.
Maximize visibility by leveraging open-screen products like TopView, which appear full-screen when users first open the TikTok app. Bundling a Branded Hashtag Challenge with TopView has been shown to make it 5x more likely that users will post a relevant video.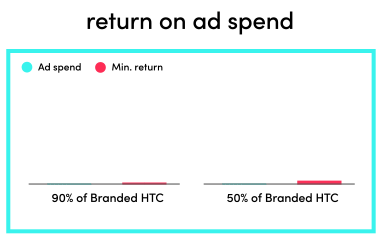 Boost offline traffic by sharing your Hashtag Challenge's unique QR code everywhere you can.
Include your brand name in the hashtag to add brand recognition to the views on videos generated through the challenge, allowing the TikTok community to rally around your brand and build a connection more closely.
Re-target engaged audiences with Auction Ads to keep the party going.
Success Branded Hashtag Challenge case studies
BMW

The objective
BMW, a world-renowned automobile manufacturer, sought to promote its Plug-in Hybrid vehicle, the BMW eDRIVE, in South Korea. To launch its "e-ideal Vibe" campaign, the brand partnered with famous K-Pop star and TikTok creator Henry.
The solution
The campaign centered around Henry recording sounds from the BMW eDRIVE, which served as the basis for the #BMWeDRIVE Branded Hashtag Challenge.
Henry and five other TikTok creators called on users to create various types of videos. Using a sample of Henry's remixed soundtrack, participants could freely come up with fun ways to dance to the BMW version of Thunder or even imitate Henry's method of creating music and sharing it with the world.
For the six-day Hashtag Challenge, BMW launched a series of branded solutions on TikTok, including TopView and Brand Premium In-Feed Ads.
The result
Attracted 45.99M video views from 3,400 participants
Drove 6.29M engagements
Reached beyond the South Korean market with participation from as many as 49 countries worldwide.
Spotify
The objective
Spotify is the top-notch world music streaming platform. When it sought to raise awareness for its new "Duo" package for couples, it turned to TikTok to reach its goal through creativity and mass engagement.
The solution
Ran a Branded Hashtag Challenge that asked couples to take part in a shared dance challenge called #HowDuoYouListen.
Each Branded Hashtag Challenge also comes in a bundle with additional ad formats to turbo-boost exposure: a TopView Lite and One Day Max In-Feed Ad.
Launching the campaign with six popular Creators also supercharged Spotify's reach, paving the way for mass engagement with an established combined Creator following of 14+ million.
The result
280,000+ couples took part in this Branded HTC amassing an astonishing 713M video views.
Gained 5% CTR, a 6.7% increase in awareness, an 8.10% increase in familiarity, and a 4% increase in ad recall.
Final word
Branded Hashtag Challenge is ideal for branding, giving massive organic reach through user-generated content. In addition to this TikTok ads type, people also have TikTok Branded Effect as an option. You can also use the same function with the Branded Hashtag Challenge to boost user engagement with that particular advertisement or video. Particularly, the TikTok Branded Effect can incorporate user-generated content, see this article for more information.