When you're just starting out on TikTok, one of the biggest decisions you'll make is picking the correct profile. You can choose either a Personal (previously called "Creator") or Business Account, and each comes with a different slate of options and features. In this article, Mega Digital will thoroughly compare TikTok Business vs Personal account and help you choose the right one.
What is a TikTok Personal account?
TikTok Personal account is the most used. Every user on TikTok first starts with a Personal account before being able to switch to a Business one. It is highly fitted for content creators, public figures, artists, and influencers.
Outstanding features of this account type are:
Access all videos and sound tapes

: You

can have unlimited access to the source of videos, even Commercial Sounds and music on TikTok, to create your content.
Set to Privacy: With this feature, users can set their account to private, and only viewers with your permission can watch your video.
Receive LIVE Gifts: When you go LIVE, the audience can express appreciation by sending Gifts (stickers and animations). With a TikTok Personal account, you can collect and redeem these gifts

for money afterward.
What is a TikTok Business account?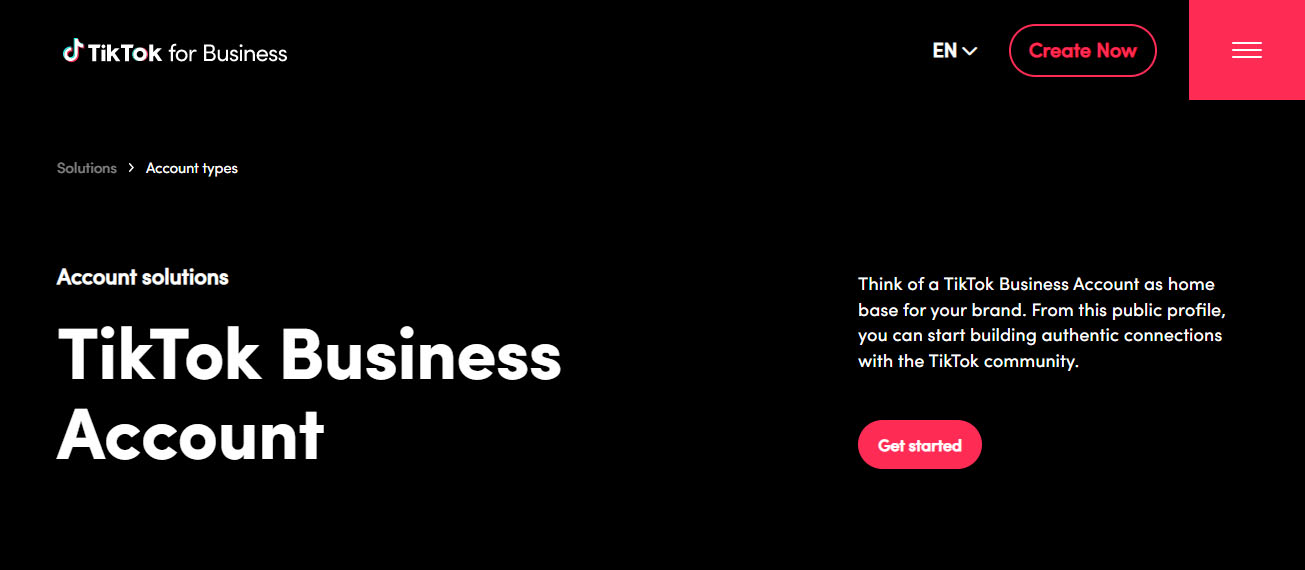 TikTok Business account is the one that helps business owners to spread their brand awareness. At the same time, it serves as a tool for advertising and selling products and services.
Features of TikTok Business are:
Access tools for business:

TikTok Business account has all access to TikTok features including Analytics, Workspace, Activity & Support, and Branded Content Toggle. They provide metrics that show the performance of all creatives and advertising campaigns.

Get verified easily:

If you use a business account, having a blue check mark next to your account name is very easy and nearly automatic.

Create Auto-Message

: With a preset message and auto-reply function, you can get back to your customers quickly and conveniently.

Access Business Creative Hub

: This is where you can get inspiration, learn tips and update trends to make plans for your business.

Connect with TikTok Shop

: TikTok Shop opens an opportunity for eCommerce brands to sell their products directly on TikTok.
Compare TikTok Business vs Personal account
Similarities between TikTok Business and Personal accounts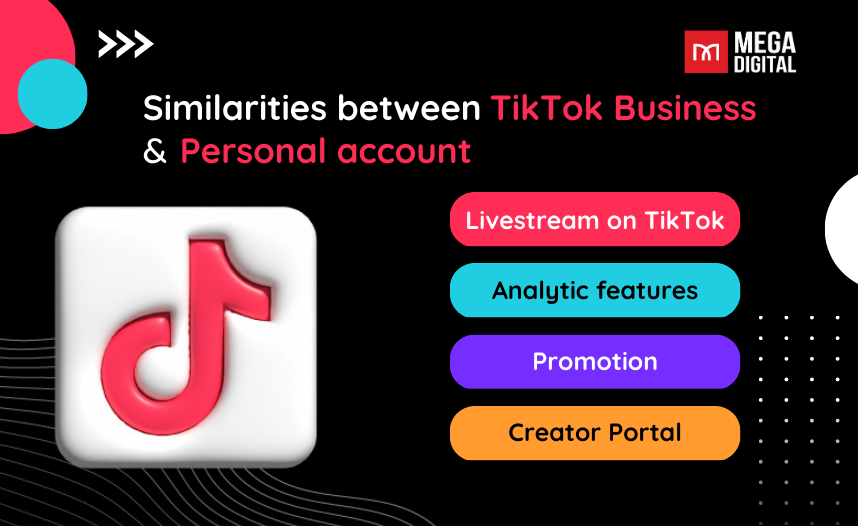 Although each account has its own features, they still have some in common. Things that you can experience in both accounts are:
Livestream on TikTok

: All users have access to live streams

as long as their accounts can satisfy conditions of age and reach a particular number of followers.
Analytics feature: Both personal and Business accounts can provide information about the performance of uploaded videos, such as video views, profile views, followers, and comments. You can easily check TikTok analytics right in the settings of that account.
Promotion: People can advertise on both these account types to help their contents reach more audiences.
Creator Portal: Both accounts can access Creator Portal, which contains fundamental details about the

TikTok channel and how to create a video on TikTok.
Differences between Tiktok Business vs Personal account
You may wonder why to separate these two accounts and what features differentiate TikTok Business vs Personal account. Mega Digital have listed below!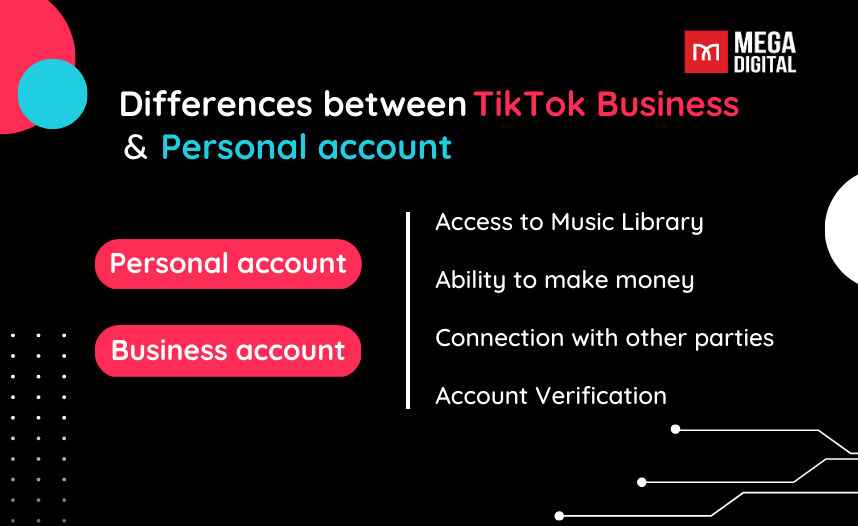 1 – Access to Sound Inventory
TikTok Business account
Business accounts can only access sounds through the Commercial Music Library (CML), an inventory of music and audio for commercial purposes. On the one hand, this protects businesses from getting involved in copyright matters. On the other hand, this is also a huge restriction since they cannot use sound bytes from the list.
TikTok Personal account
Unlike the Business account, the personal account can make use of both commercial and non-commercial sounds. It also features stitch and duet functions, letting videos be split-screened or incorporated with someone else's content. This not only motivates users' borderless creativity but also makes videos easy to go viral.
2 – Ability to make money
TikTok Business Account
Of course, TikTok Business Account has more resources to help its owners earn money. Regarding advertising, TikTok offers Business Account special tools for analytics and optimization. Besides, the connection with TikTok Shop lets brands sell their products directly on this platform.
TikTok Personal account
Though it was not invented with earning as the main target, there are still several ways Personal Account helps its owners increase income. A prominent one is to access TikTok Creator Marketplace to connect with brands, promote products and earn commissions.
Another way is to participate in the Creator Fund and make profit from the views and engagement of videos. Unfortunately, the TikTok Creator Fund has just been available for a few countries, including the US, UK, Germany, Italy, France, and Spain.
>>> Read more: How to make money on TikTok: 7 ways to monetize your channels
3 – Connection with other parties
TikTok Business Account
To support businesses' general operations, TikTok allows Business accounts to stay connected with third-party applications and channels that support their activities. They can attach their website links on their profile to increase traffic to the website. Besides, if brands are into eCommerce, it is possible to set up a catalog and store to showcase products and sell right on the platform.
TikTok Personal Account
With Personal Account, attaching with third parties is restrained. Most users cannot insert links in their bios. People can still find links on the profile of some influencers, but this only happens after their accounts have satisfied the required conditions.
4 – Verification
TikTok Business Account
TikTok Business accounts have a blue "Verified" checkmark badge on their profile, indicating that they are legitimate businesses. Personal accounts do not have this verification badge. This verification badge adds credibility to TikTok Business accounts, making them more trustworthy to potential customers and followers. It also allows businesses to stand out in search results and on the "For You" page.
TikTok Personal Account
Although personal accounts do not have the blue verification badge by default, it is still possible for individuals to apply for verification on their personal accounts if they meet certain criteria. TikTok's verification process for personal accounts involves submitting an application and providing documentation to prove the account's authenticity and relevance.
However, it's important to note that the verification process for personal accounts is generally more difficult than for business accounts. TikTok places a higher emphasis on verifying accounts that represent brands or public figures, as they tend to have a larger following and a greater impact on the platform. Additionally, TikTok has more stringent requirements for personal accounts, such as having a minimum number of followers and a track record of producing high-quality content.
Which one should you choose: TikTok Business vs Personal Account?
Choosing between a TikTok Business and personal account depends much on your target audience and objectives. Once you determine these factors, you can easily make decisions.
TikTok personal account would be perfect for:
Those who only use the TikTok channel for the purpose of free creation and entertainment.

Those who want to run ads with a low budget because individual accounts have lower advertising costs.

Those who want to experience account management or try their hand at creating video content.
TikTok Business account would be suitable for:
Businesses, stores, and brands that want to create identity and awareness to their targeted audiences or use TikTok for commercial purposes.

Those who want detailed analytics of their viewers for advertising.

Advertisers who need full access to advertising tactics and features to attract their customers.
How to switch from a TikTok personal account to a Business Account?
Since each type has its own strengths and weaknesses, making use of both types is not a bad idea. So, to switch from one to another, let following these steps: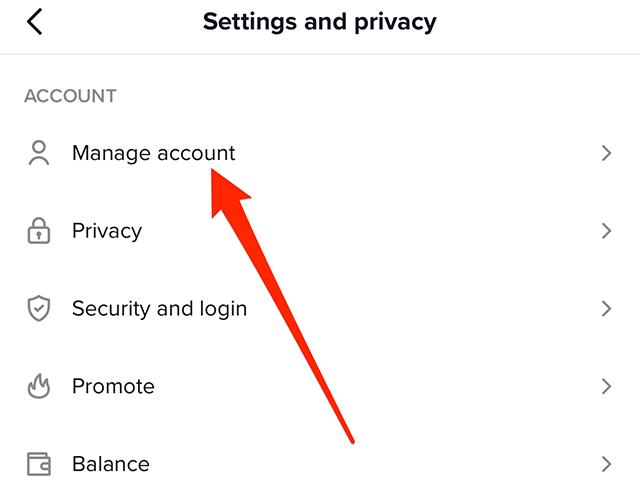 1 – Go to your Profile
2 – Click the 3-line button at the top right corner of the screen
3 – At the Setting and Privacy section, scroll down and choose Manage account
5 – Pick Switch to Personal/Business Account to finish.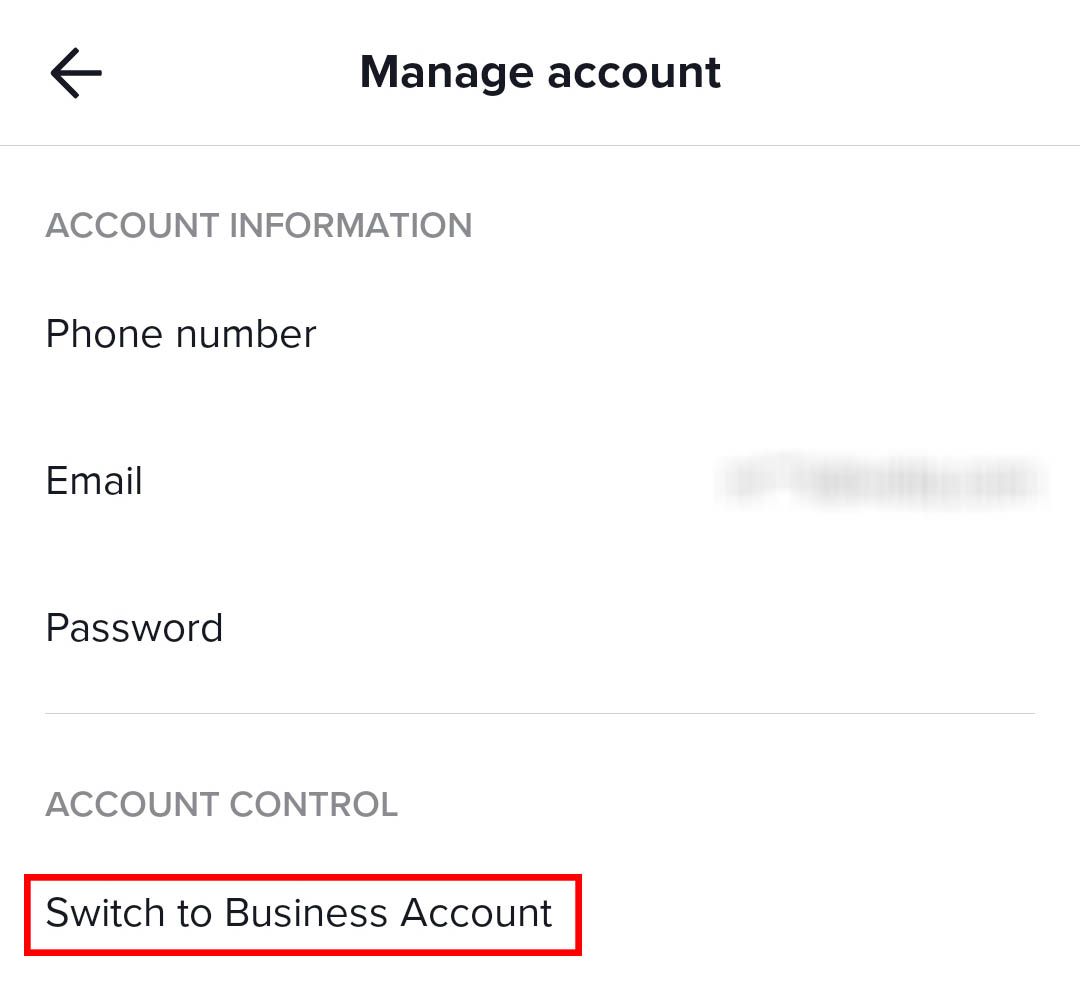 Final Word
Taking good advantage of TikTok business accounts will pave your way to an effective Marketing strategy. Hope that, through this article, you can understand the characteristics of both TikTok Business and Personal accounts and determine which one is right for you. If you intend to advertise or start marketing on TikTok, follow our blog for deeper insights and experts' advice.