The allure of TikTok Shop has captured the attention of millions, making it a hotbed for finding unique products and engaging with brands. However, it has come to our attention that some users are facing the issue of TikTok Shop not showing. But worry not, as we have compiled a list of solutions to address this problem in the blog. Here are some factors that could contribute to the TikTok Shop not showing up on your app.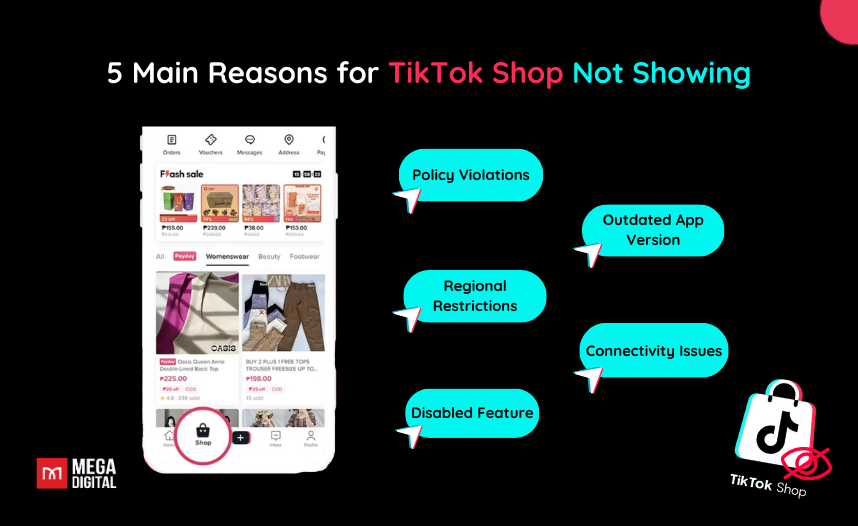 Policy Violations
Policies play a vital role in ensuring a safe and positive environment for users on TikTok. However, many people may not fully comprehend these policies, making it easier to unintentionally violate them.
What you should know
TikTok may restrict access to TikTok Shop for certain accounts due to violations of its policies. These can include:
Spamming
Infringing on intellectual property
Regulations related to user protection and safety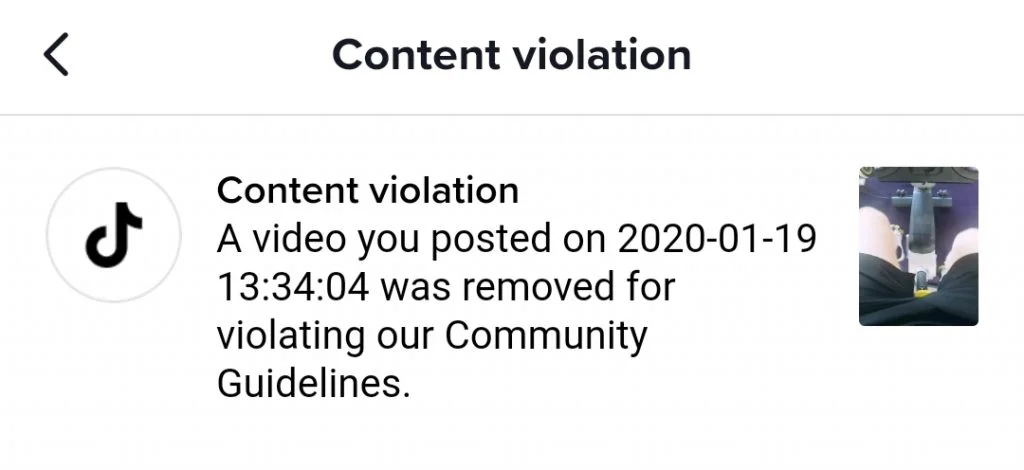 How to fix
To resolve this, you need to address the account restriction. Visit the TikTok Help Center to learn more about account restrictions and determine if your account has been restricted. If you believe your account was restricted in error, you can reach out to TikTok support and provide additional information for a possible review.
It's crucial to familiarize yourself with TikTok's community guidelines and adhere to them to maintain a good standing on the platform and regain access to all features, including TikTok Shop.
Regional Restrictions
TikTok Shop was not available worldwide. The availability of this feature is typically limited to specific regions and countries based on various factors such as market conditions, user demand, and compliance with local laws and regulations. So, where is TikTok Shop available? The answer is below.
What you should know
As of February 10, 2023, this feature is accessible to:
Direct and agency Business Centers registered in Singapore, Malaysia, Philippines, Vietnam, Thailand, China, United Kingdom, and Indonesia
Regular Business Centers globally
How to fix
In case TikTok Shop is not available in your region or country, you can express your interest to TikTok support. They appreciate user feedback and demand, and by providing your feedback, you can help contribute to the potential expansion of TikTok Shop to your location in the future.
Remember to stay updated on TikTok's announcements and changes, as availability and features may evolve.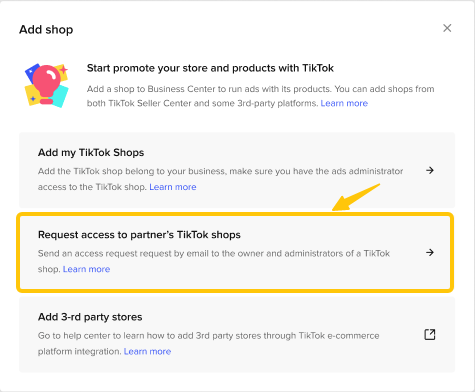 Disabled Feature
From Mega Digital's experience, if the TikTok Shop feature is disabled in your TikTok settings, it means that you have intentionally or unintentionally turned off this specific functionality. The reason could be a personal preference if you are not interested in utilizing the shopping feature or if you prefer to focus solely on the entertainment aspects of TikTok. Alternatively, it could be accidental, where you might have mistakenly toggled off the feature without realizing the consequences.
What you should know
When TikTok Shop is disabled in the settings, you will not see any related content, product listings, or access to the shopping interface within the app. It may appear as if this feature is not available or visible to you.
How to fix
You should follow the steps below to check your app settings to ensure that the TikTok Shop feature is enabled:
Go to your TikTok profile.
Tap on the three dots located in the upper right corner to access the Settings menu.
Select "Settings" from the menu options.
Look for the "Shop" section and tap on it.
Ensure that the toggle switch for TikTok Shop is enabled.
By enabling this feature in your settings, you should be able to access and see it on your app.
Outdated App Version
As with any app, TikTok regularly releases updates to enhance its features, fix bugs, and improve overall performance. These updates ensure that users have access to the newest functionalities, making it essential to have the latest version of the app to access all the platform has to offer.
What you should know
Using an outdated version of TikTok can lead to different issues, such as missing features, glitches, or even compatibility problems, including TikTok Shop not showing up.
How to fix
There are some simple instructions to update your TikTok app:
Open the App Store (for iOS devices) or Google Play Store (for Android devices).
Search for TikTok in the app store.
Locate the TikTok app and click on the "Update" button next to it.
Allow the update to download and install on your device.
Once the update is complete, you can launch the TikTok app.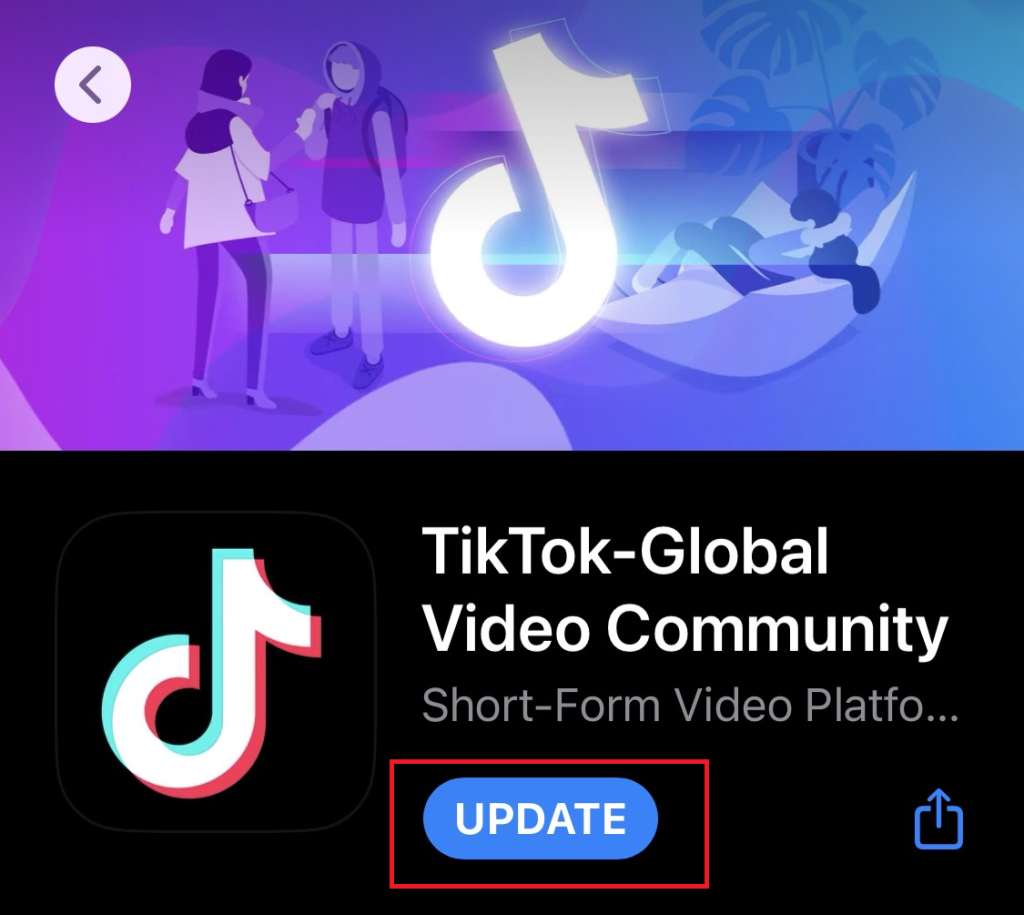 After updating, you should be able to access this feature without any issues. If you're still unable to see it, try restarting your device and checking your internet connection to ensure a stable connection.
To avoid similar problems in the future, it's recommended to regularly update your app to ensure a smooth and seamless experience, preventing issues such as TikTok Shop not showing.
Connectivity Issues
Numerous users of Mega Digital have reported experiencing difficulties accessing TikTok Shop due to connectivity-related problems. This affirms the significance of having a stable and reliable internet connection to ensure the smooth functioning of this feature.
What you should know
Connectivity issues can arise from various factors, such as:
Weak Wi-Fi signals
Congested networks
Limitations of the mobile data connection
These disruptions can result in TikTok Shop not showing, hampering users' shopping experiences on the platform.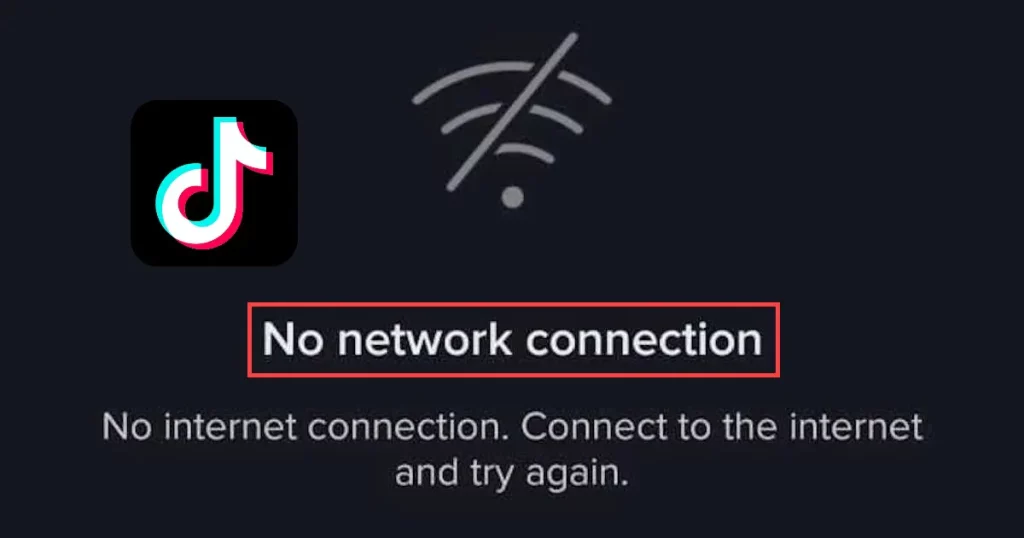 How to fix
To address network-related problems and gain access to this feature, you can take the following steps:
Ensure that you connect your device to a fast and stable internet connection. Restarting your device or router can help resolve network issues.
Disable any VPN (Virtual Private Network) that you may have enabled and check if TikTok Shop becomes available. VPNs sometimes interfere with TikTok's functionality, including access to this feature.
Clear the cache and data on TikTok:

For Android users, go to Settings > Apps > TikTok > Storage > Clear Cache and Data.
For iOS users, go to Settings > TikTok > Delete App and then reinstall the app.
If the issue persists, consider contacting your network provider for assistance. They may be able to help troubleshoot and resolve any network-related problems affecting TikTok Shop access.
Final Words
This blog has provided a comprehensive guide on how to tackle the issue of TikTok Shop not showing, and we hope that it has been helpful to you. If you continue to encounter difficulties accessing this feature despite trying the aforementioned solutions, it is advisable to reach out to TikTok support for further assistance.