With App Campaigns for Engagement (ACe), you can effectively reconnect with users who have already installed your app and motivate them to perform specific actions within the app. Your ads can be displayed on various Google platforms such as Google Search, YouTube, Google Play, and even in other apps within the Display Network.
What are Google app campaigns for engagement?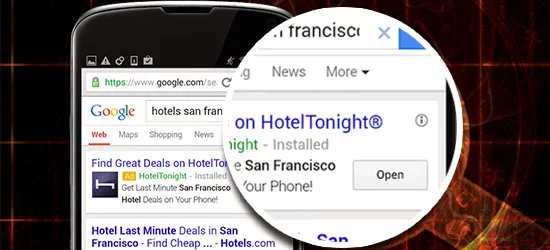 Unlike the other two Google app campaigns (app install & pre-register), app campaign for engagement focus on reaching users who have already installed your app. The objective of these campaigns is to encourage users to take specific actions within the app, aligned with your goals.
App engagement campaigns allow you to achieve the following:
Bring back users who haven't used your app or game in a while.
Target valuable users who haven't made purchases or payments recently.
Gain in-app purchases for products or services.
Remind users with items in their cart to complete the checkout process.
Re-engage users who have installed your app but haven't opened or used it yet.
Promote live events or sales.
How app engagement in Google Ads works
Unlike regular Google Ads campaigns, app campaigns for engagement don't require you to create separate ads. Instead, you provide text, images, videos, a starting bid, and a budget, and Google handles the rest. Google will design various ads in different formats and networks, testing different combinations to display the most effective ones more frequently, without any additional effort required.
When determining where to display your ads, remember that app engagement campaigns use audience targeting and information from your app's play store listing.
Statistics on app revenue: How are people allocating their spending?
In-app advertising market is estimated to be $312.48B by 2030
In the mobile app market, in-app ads, including video advertisements, interstitial ads, and banner advertising, generate the majority of the revenue. The market is expected to experience considerable growth in the future. According to an in-depth report by Market Research Future (MRFR), the valuation of in-app advertising is predicted to reach approximately $312.48 billion by 2030, exhibiting an impressive compound annual growth rate (CAGR) of over 17.32% during that period. Additionally:
Due to the abundance of free apps on the Google Play Store that generate revenue through in-app advertising, Android is projected to remain the market leader until 2030.
Video ads will play a prominent role, delivering engaging and interactive content of high value to users.
E-commerce and mobile shopping apps will heavily rely on in-app ads to enhance click-through rates and improve targeting.
Google Play revenues in 2023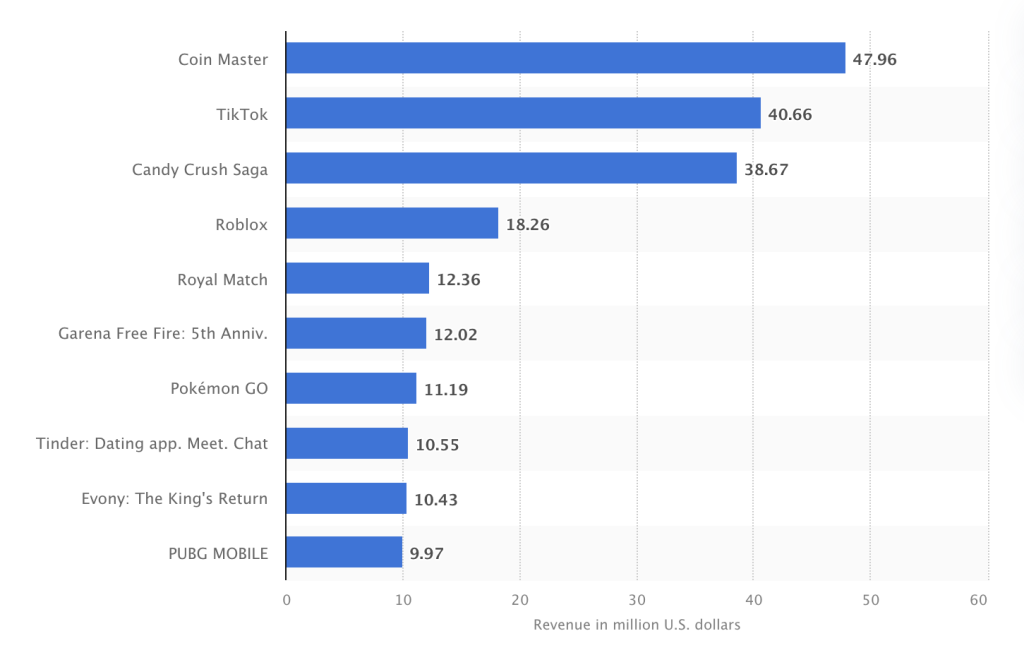 According to Statista, In September 2022, Coin Master emerged as the top-grossing app on the Google Play Store, generating around $48 million in global revenues. TikTok secured the second position with over $40.6 million, followed by Candy Crush Saga in third place, generating approximately $39 million in revenues from Android users worldwide. Gaming apps dominated the list of high-earning apps during that period.
In-app ads take the lead in the advertising landscape

It's undeniable that companies develop apps with the aim of generating revenue. To gain a better understanding of the app industry, it's crucial to examine key statistics on app monetization.
When considering data from November 2022, we observe that in the United States, 26% of app revenue is derived from in-app ads, slightly lower than the global average of 37%. Paid apps perform relatively better in terms of revenue in the U.S., accounting for 8%, compared to the global figure of 3%. In-app billing also contributes a higher percentage to revenue in the U.S., standing at 11%, while the global average is at 4%.
App engagement campaigns & asset requirements
To begin with app campaigns for engagement on Google, there are several requirements to keep in mind.
Campaign requirements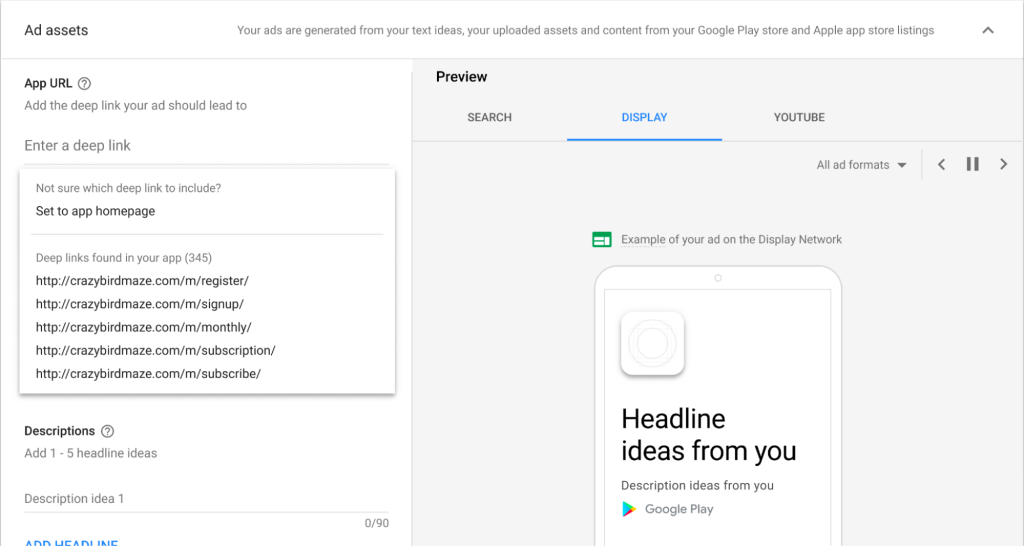 Firstly, your app should have a minimum of 250,000 installs to ensure a large enough audience for your campaign goals. Additionally, you need to prepare specific asset types in the correct formats. Other requirements include:
Your app must incorporate deep links, which are links that directly take users to specific pages or content within the app. Android devices use app links, iOS devices use universal links, and Google supports custom schemes for both.
You are required to use Firebase (Google's app software development kit and analytics tool) or one of the supported app attribution partners (known as mobile measurement partners). These tools enable you to track conversions and must be properly set up.
Use audience lists, you must define your target audience using your existing app users.
Lastly, you need to have a remarketing privacy policy and comply with the EU user consent policy.
Asset requirements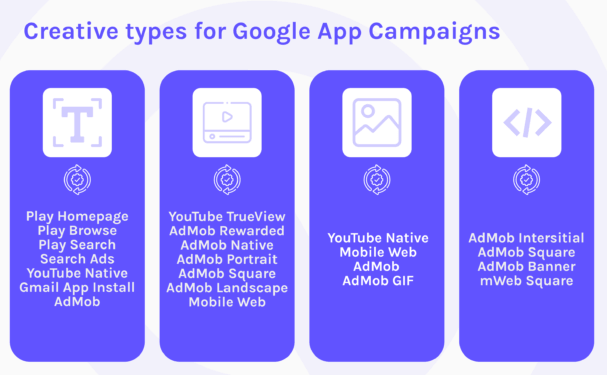 For engagement campaigns specifically, there are specific requirements for the assets. Google advises providing high-quality assets that are likely to attract clicks, so it's essential to ensure they are of good quality.
Don't worry, Mega Digital is here to show you the asset requirements for engagement campaigns:
You must provide at least two headlines and one description that adhere to the policy guidelines. Each headline has a character limit, and each text element should make sense on its own. Providing text assets is mandatory.
>>> Read more: Google Ads Character Limit: Text Ads Guide for Beginners
While optional, if you choose to provide images, they should meet the following criteria:
Image aspect ratio: Less than 1%
Maximum file size: 1 MB per file
No text within the image except for logos
Acceptable image sizes: 320 x 480, 320 x 50, 480 x 320, 300 x 250, or 1200 x 628 pixels
Relevance to the final destination of the advertisement
Similarly, video assets are optional, but if provided, they must meet the following requirements:
Maximum of 20 videos
Video URLs from YouTube
Videos should have a minimum duration of 10 seconds
These asset requirements play a significant role in creating effective engagement campaigns for Google app campaigns
App campaigns for engagement resource requirements
Engagement campaigns can be complex and require careful preparation, setup, and execution. It is important to gather the necessary resources and assemble a team to maximize the effectiveness of these campaigns.
To assist you in this process, I have provided a table containing suggestions that you should take into account before initiating your campaigns. This table will aid in gauging the level of effort required and identifying potential errors in advance. While not all points are included in the table, if you can effectively manage the main ones, you should be well-prepared to proceed with your campaigns.
| | | |
| --- | --- | --- |
| Activity | Estimated Cost and Effort | Required Roles (In-house or External) |
| Deep linking setup | Medium | Developer, App Marketer |
| Campaign assets creation | Low to Medium | Graphic Designer |
| Setup of conversions and integration with attribution partners or Firebase | Medium to High | Developer, App Marketer |
| Audience lists creation | Medium | Developer, App Marketer |
| Campaign optimization, targeting and bidding | Medium | App Marketer, Graphic Designer |
Engagement campaigns typically cater to apps with sufficient marketing budgets. These campaigns necessitate a substantial amount of funding; however, they prove to be the most efficient means of engaging and activating your desired user base and audience.
Create audience lists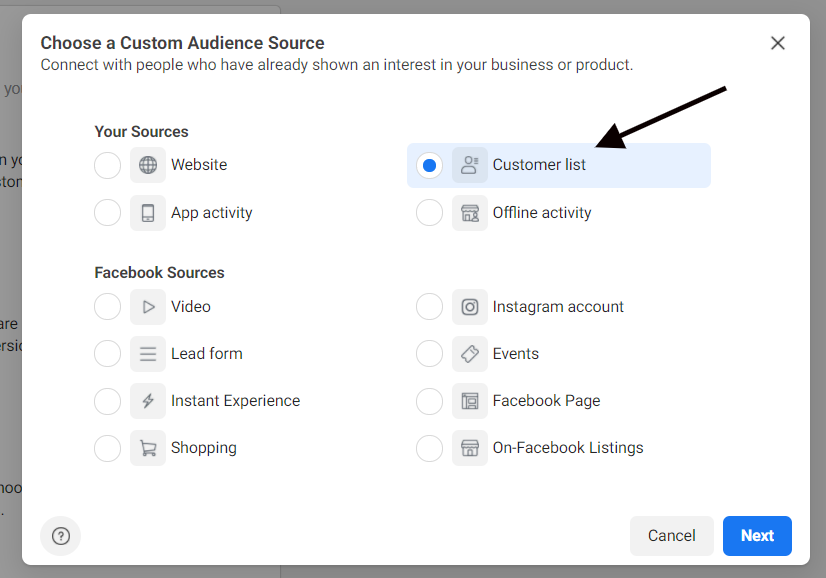 As we mentioned earlier, audience lists are a requirement for app engagement campaigns. Google Ads asks you to specify which users you want to target within your campaign.
Google requires you to use one of the supported audience lists, but you can also combine multiple lists to create custom audiences. Here are the options for creating your target audience list:
All app users.
Users who haven't used your app recently.
The most active users who have recently used your app.
Users who have already completed specific actions.
There are additional options available, such as creating a list based on mobile device IDs, but this may only be accessible to certain advertisers.
In summary, creating an appropriate audience list will depend on your goals, user base, and experience. You can also enhance your campaigns by including Google Ads remarketing strategies. Google allows you to target:
All users except those who have completed a specific action.
Users who have achieved multiple actions.
Users who completed one action but not another.
App campaigns for engagement best practices
Once you've properly set up your app engagement campaign, integrated necessary components, and defined audience lists, there are still some key aspects to consider. Here are the recommended best practices, according to Mega Digital's experience:
Optimize your Google Play store listing to boost mobile app growth by combining app store optimization with paid user acquisition efforts.
Link your Google Ads and Google Play accounts to gain more data insights.
Set realistic goals that determine your bids and desired in-app actions.
Align your bid amounts with the value of the in-app action you want to achieve. Google Ads will optimize your budget to maximize those actions. Consider setting a daily budget around 15 times higher than your target cost per action (CPA) value.
Customize settings for different in-app actions. Pause or cancel existing campaigns and run new engagement campaigns tailored to specific target audiences.
Choose the conversion window that best suits your users' behavior and app usage patterns.
Use compelling and high-quality creative assets to avoid negatively impacting campaign performance and CPAs. Continuously monitor Google Ads reports on asset quality and update them as needed.
Be cautious when targeting specific locations, as your target audience might be too limited.
Evaluate your campaigns, but allow sufficient time for reporting delays in-app engagement campaigns since in-app actions may not occur immediately after ad interactions.
Final words
App campaigns for engagement offer app marketers a powerful way to re-engage users and drive specific in-app actions. By using effective assets, targeting the right audience, and applying remarketing strategies, app engagement in Google Ads can help maximize user engagement, improve retention, and drive valuable results for your mobile app.