TikTok, the hub of viral videos and creative trends, can be a rollercoaster ride. If your TikTok account has ever frozen, you're not alone – it happens to more than 10% of users. In this article, we'll decode why this happens and how to unfreeze TikTok account, using real data and expert advice. Get ready to unlock the secrets of TikTok's algorithms and return to creating viral content.
What is TikTok freeze?
TikTok freeze is a term used to describe a situation where a user's TikTok account is temporarily suspended or restricted. This can happen for a variety of reasons, such as violating TikTok's Community Guidelines, using bots or third-party apps to manipulate the platform, or engaging in other suspicious activity. During a freeze, the user may experience various issues such as:
Inability to upload or post new videos.
Limited access to the app's features or functions.
A decrease in engagement metrics like likes, comments, and views.
Restrictions on live streaming capabilities.
Can't access their followers and following list.
Temporarily invisible to others.
If your account has been frozen, you will receive a notification from TikTok explaining why your account was frozen and how to appeal the suspension. Let's preview the reasons why your account is frozen!
Why Does TikTok Freeze?
There are several reasons why TikTok might freeze your account, and it's crucial to understand them to avoid such situations:
Copying Content: If you posted videos that were already on TikTok, your account could get suspended. Sharing other people's videos for likes and comments might seem like a good idea at first, but it's risky, and if TikTok catches on, your account might freeze.
Removing Watermarks: Trying to hide the TikTok watermark from someone else's video and posting it as your own can also get your account suspended. TikTok can tell if others have already shared a video, so be careful.
Similar to Shadowban: When your TikTok account is frozen, it's a bit like being shadowbanned. You might not even realize your account is frozen and could mistakenly think your content needs to be better. But the real issue is breaking TikTok's rules.
Horrid Content: TikTok doesn't allow content that promotes illegal stuff, dangerous people, or groups. Your account could be in trouble if your video includes names, symbols, logos, gestures, uniforms, or things connected to these.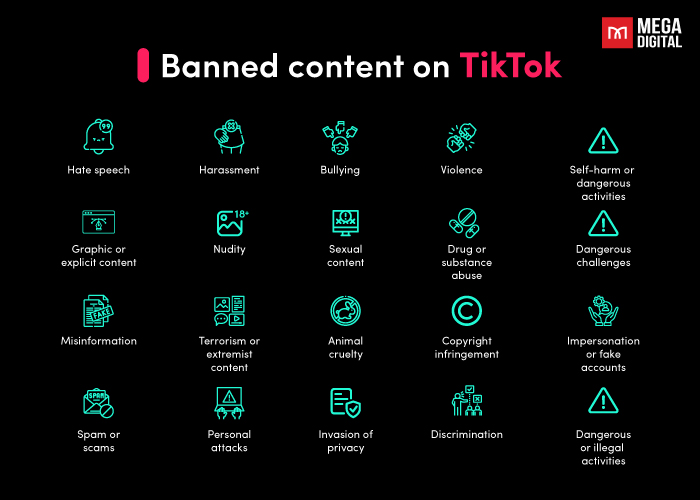 Violent or Graphic Stuff: Sharing violent or graphic content, especially if it involves hurting animals, can also lead to your account getting suspended. TikTok wants to keep the platform safe and enjoyable for everyone.
Reports and Rule Breaks: If other TikTok users report your account for breaking the rules, and TikTok agrees with those reports, your account might be suspended.
To avoid these problems, stick to TikTok's rules, make your content, and respect other people's work. This way, you can enjoy TikTok without worrying about your account being frozen.
How to unfreeze TikTok account?
First, you can clear your data. This can be done by logging out of the TikTok app. If you still see the content is frozen, try uninstalling and reinstalling the app. Additionally, keep track of your analytics and start a new account. You may be lucky and find a way to get back on TikTok. Or not, you will need to contact TikTok support and appeal the suspension. To do this, follow these steps:
Contact TikTok support via the website
Go to the TikTok support website.
Click on the "Contact Us" button.
Select the "My Account" category.
Select the "My account ban/suspension" subcategory.
Fill out the form and explain why you believe your account was frozen unfairly.
Click on the "Submit" button.
Contact TikTok support via the app
Open the TikTok app and tap on the three dots in the top right corner of the screen.
Tap on "Help & Support".
Tap on "Report a Problem".
Tap on "Account & Profile".
Tap on "Other Account Issues".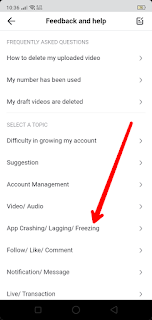 Fill out the form and explain why you believe your account was frozen unfairly.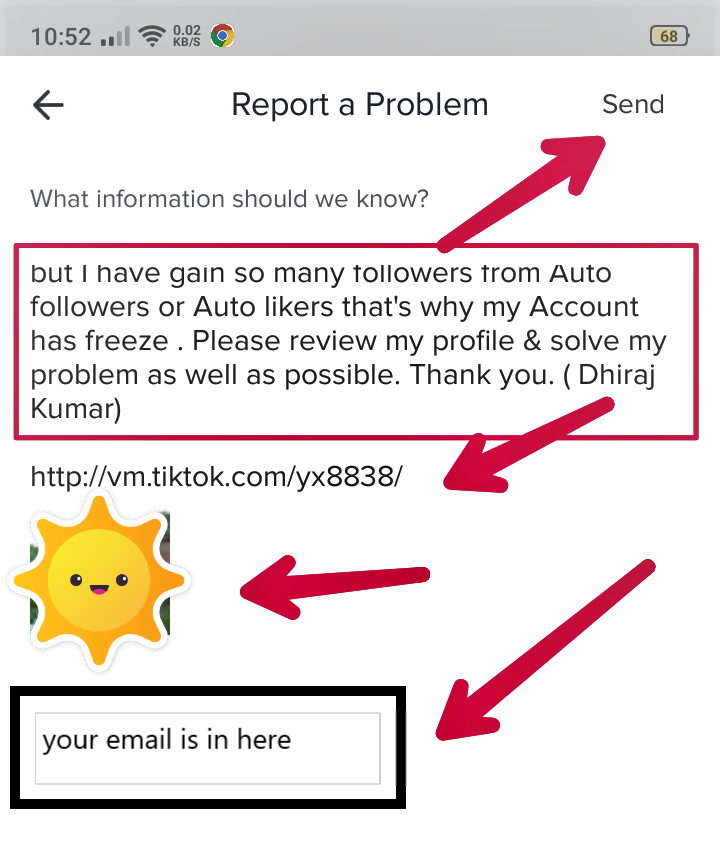 TikTok support will review your appeal and may unfreeze your account if they find that you have not violated any of their Community Guidelines. Or TikTok will send you an email explaining why. You may be able to appeal the suspension again, but it is important to be aware that not all appeals are successful. Here are some additional tips that may help:
Use a different device or IP address to log in to your TikTok account. This will help to show TikTok support that you are not trying to circumvent the suspension.
Try to contact TikTok support through multiple channels. You can contact them through the TikTok support website, the TikTok app, and social media.
Be persistent. If your first appeal is unsuccessful, do not give up. You can try appealing again later, or you can try contacting TikTok support through a different channel.
After you are back, you should be extremely active on the platform and see how you can get your videos to reach new audiences.
Tips to keep TikTok account from freezing
Respect Community Guidelines
TikTok has strict community guidelines that prohibit content that is explicit, violent, or hateful. Before posting, review these guidelines to ensure your content complies.
Avoid Copyrighted Music
TikTok provides a vast library of music you can use in your videos. However, using copyrighted music without permission or proper licensing can lead to copyright strikes or the removal of your content. Stick to TikTok's music library or ensure you have the necessary rights.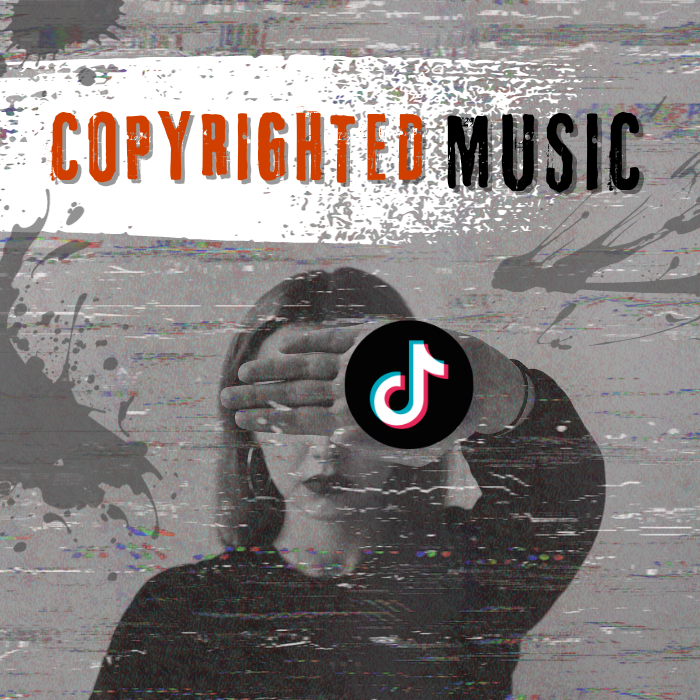 Limit Unfollow/ Follow Actions
TikTok may flag accounts that engage in excessive follow/unfollow actions as spam. It's best to interact with others genuinely and avoid mass following or unfollowing.
Don't Use Bots or Automation
Avoid using third-party bots or automation tools to increase your engagement artificially. TikTok's algorithm can detect these activities, resulting in penalties.
Manage Commenting
While engaging with your audience through comments is great, avoid posting too many comments in a short period. Excessive commenting may trigger spam filters.
Report and Block
If you encounter accounts or content that violate TikTok's guidelines or seem suspicious, report them. Blocking such accounts can prevent unwanted interactions and potential issues.
Age Restrictions
TikTok has age restrictions for certain types of content. Make sure your content is age-appropriate, and consider setting your videos to the appropriate age category if needed.
Engage Naturally
When engaging with other TikTok users, do so gradually and naturally. Avoid rapidly liking, commenting, or following many accounts in a short time, as this might trigger action blocks.
Verify Your Account
If you're eligible, consider verifying your TikTok account. Verified accounts are often seen as more trustworthy by the platform and may receive more leniency.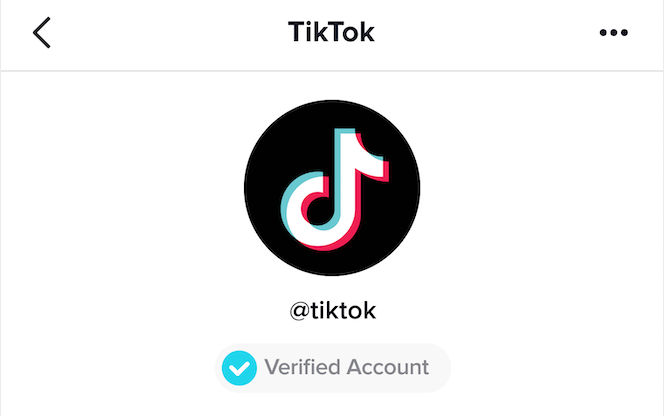 Appeal if Necessary
If your account is mistakenly frozen or you believe the action taken against your account was in error, TikTok provides an appeals process. Contact TikTok support, provide the necessary information for verification, and explain your situation.
Final word
Unfreezing TikTok account can be challenging, but it's not impossible. We hope our suggestion to help you unfreeze TikTok account will be useful to you. After being back in the game, let's explore new ideas to reach new audiences and continue creating the fantastic content that drew you to TikTok in the first place. Your TikTok journey can once again thrive, and with determination and creativity, you'll find your videos reaching new heights of popularity.