Working with TikTok Ads Agencies will help brands to upgrade their campaigns while shortening the amount of time, budgets and eliminating technical errors. Agencies' experience in executing multi-industry campaigns and in-depth insights into TikTok will definitely benefit brands.
Therefore, if you want to promote your brand and boost sales on TikTok, don't miss these top 10 Agencies TikTok Ads!
10 best choices for TikTok Ads Agencies updated in 2023
#1 inBeat Agency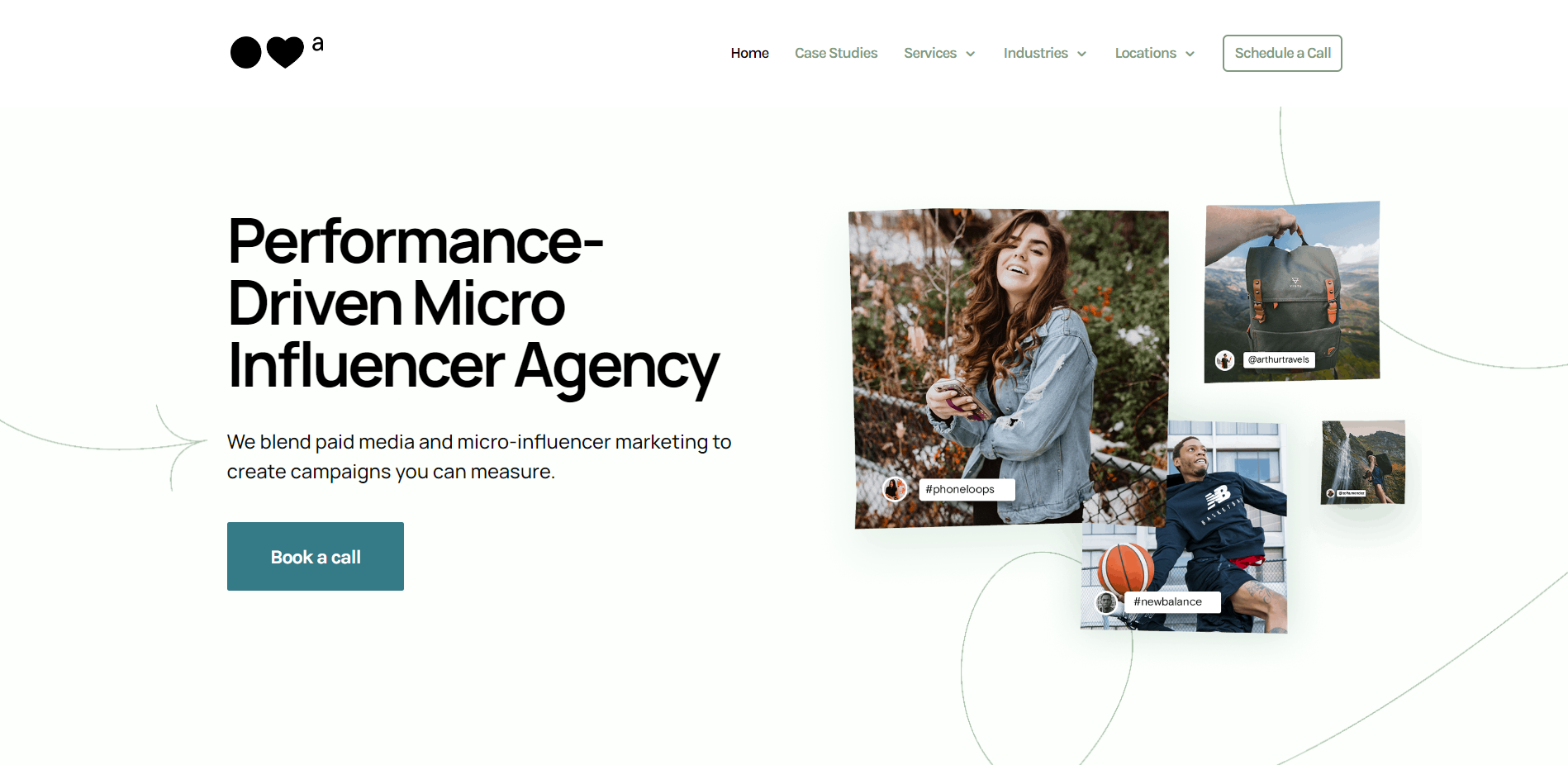 inBeat is a Creator-driven digital marketing agency coming from Montreal, Canada. The agency leverages micro-influencers collaborations at scale to generate top-notch UGC creatives, especially on TikTok and Facebook.
Best for: Consumer products & services, Information technology, and eCommerce.
Specialized in: TikTok and Facebook.
Services:

TikTok Marketing
Facebook Marketing
Influence Marketing
Paid Marketing
#2 Mega Digital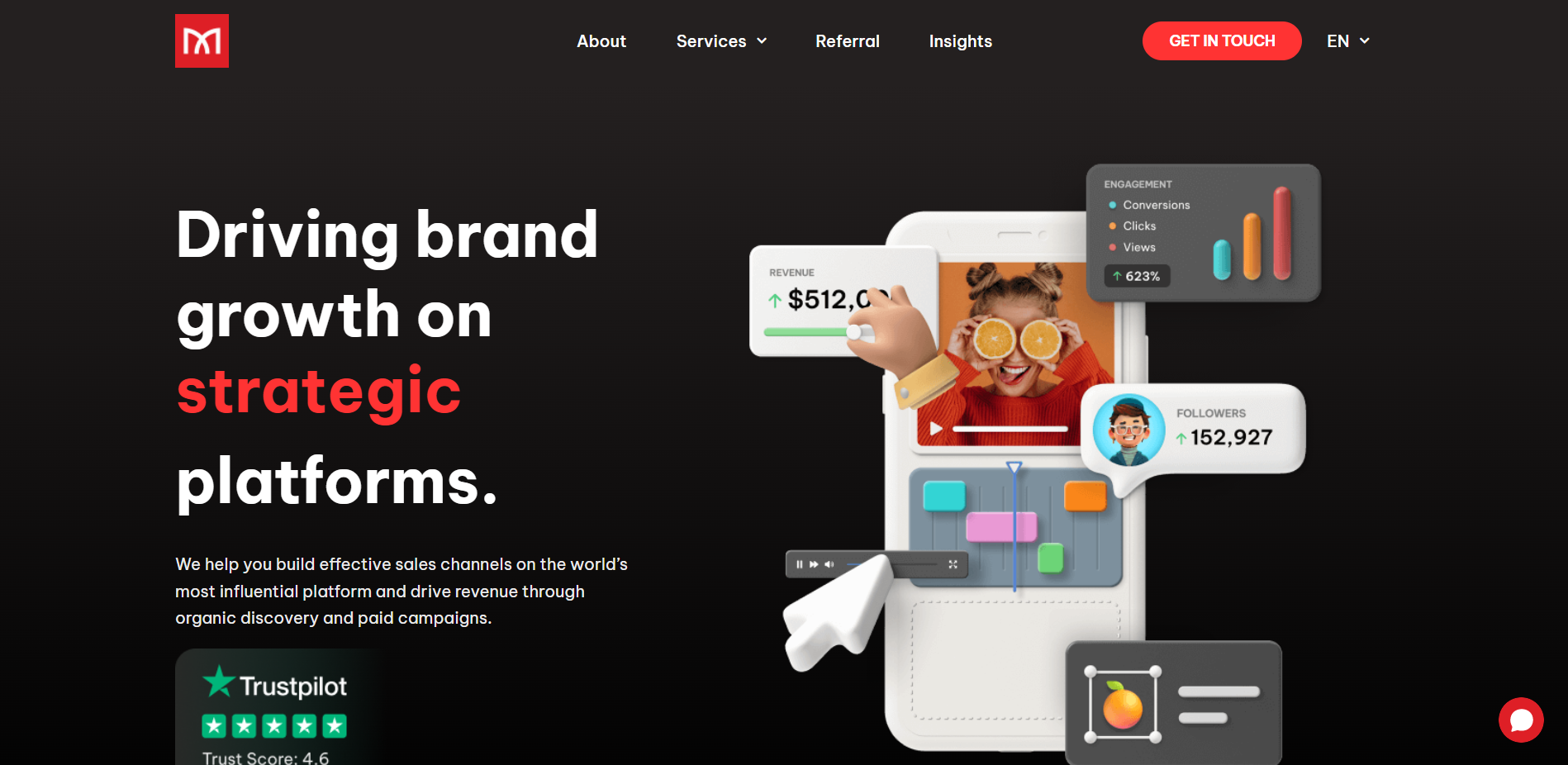 As one of the fastest-growing agencies of both TikTok and Google in Southeast Asia in 2022, Mega Digital supports domestic brands in expanding abroad and accompanying foreign brands in entering the Vietnamese market. With 7+ years of experience successfully implementing local and international e-commerce projects, they acknowledge the difficulties that businesses encounter while transitioning from traditional to online business models.
Best for: Consumer products & services, eCommerce, Travel, Cosmetics & Fashion,… 
Specialized in: TikTok, Google, and Facebook.
Services: 

TikTok Verification Service for business
Facebook Advertising
Google Shopping Advertising
#3 Viral Nation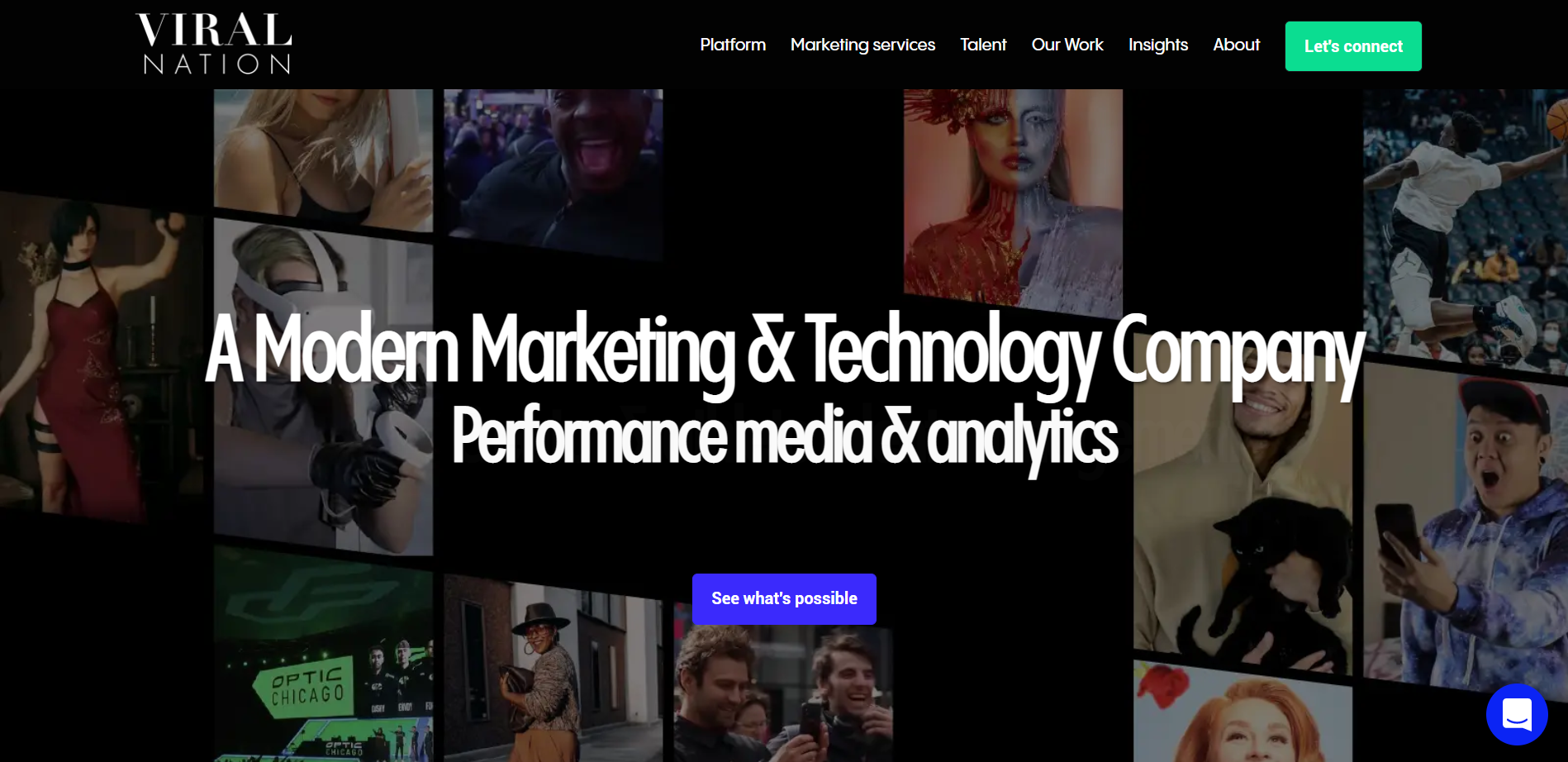 Viral Nation is the world's first influencer marketing agency based in the USA, Canada, and the Caribbean. Viral Nation powers the social ecosystem through integrated solutions that align strategy, talent, media, and technology. As the global leader in influencer marketing, Viral Nation's diverse, multidisciplinary team is proud to fuel growth for the world's leading brands.
Best for: Consumer products & services, Gaming, Retail.
Specialized in: Facebook, TikTok, Twitter, and Instagram.
Services:

Influencer Marketing
Paid and performance media
Creative and content
Blockchain & Web development
#4 The Influencer Marketing Factory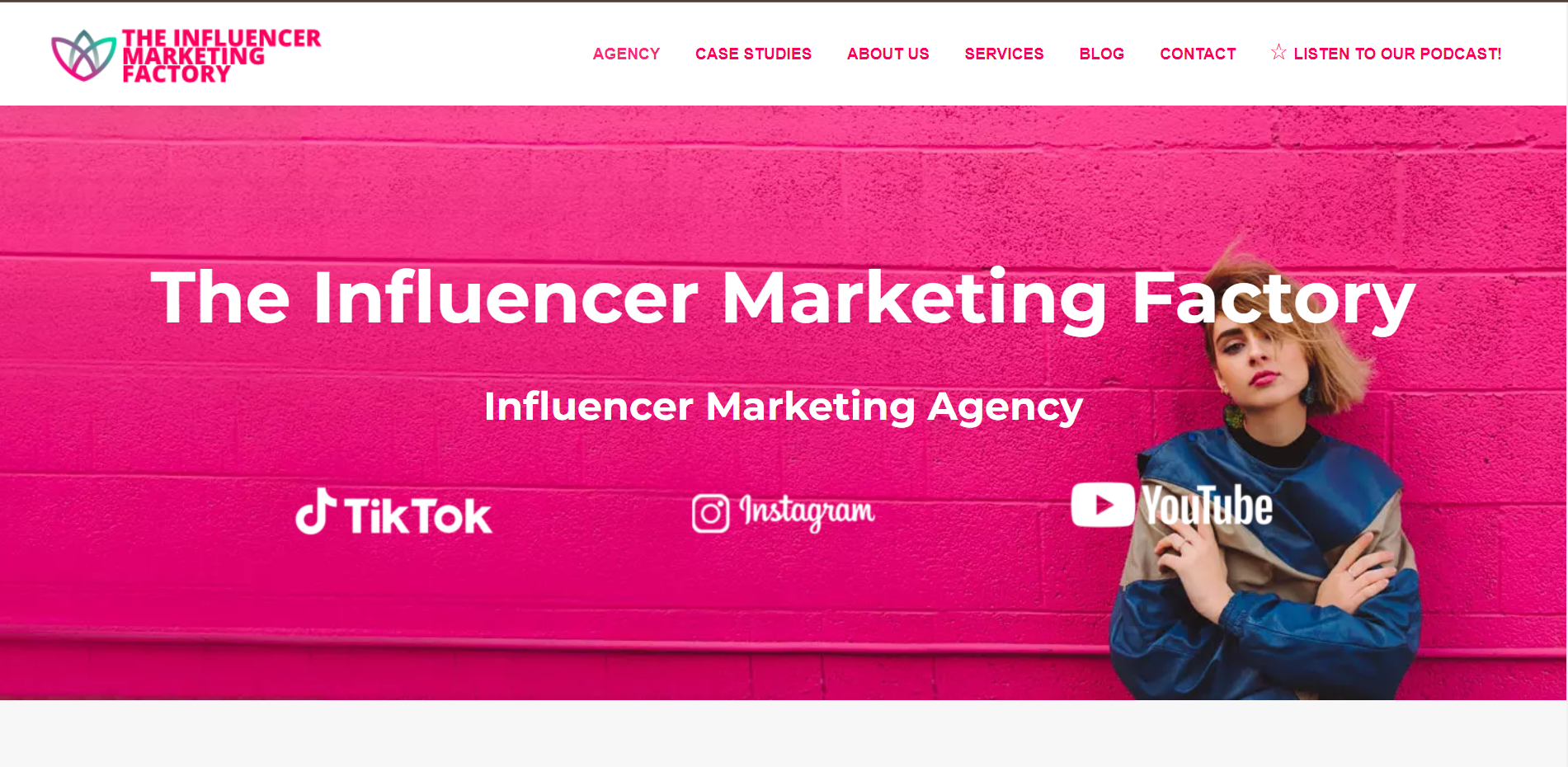 The Influencer Marketing Factory is a Global Influencer Marketing Agency placed in Miami, USA. The Influencer Marketing Factory can assist brands in engaging with Gen Z and Millennial audiences on TikTok, YouTube, and Instagram. Furthermore, The Influencer Marketing Factory has provided multi-channel campaigns to its clients through complete campaign management, beginning with influencer identification, negotiating, and contracting and ending with detailed reporting and data-driven ROI analysis.
Best for: Consumer products & services, Education, and Gaming.
Specialized in: TikTok and Facebook.
Services:

Influencer Marketing
TikTok ads creation, management, optimization
Talent management
#5 Lets Tok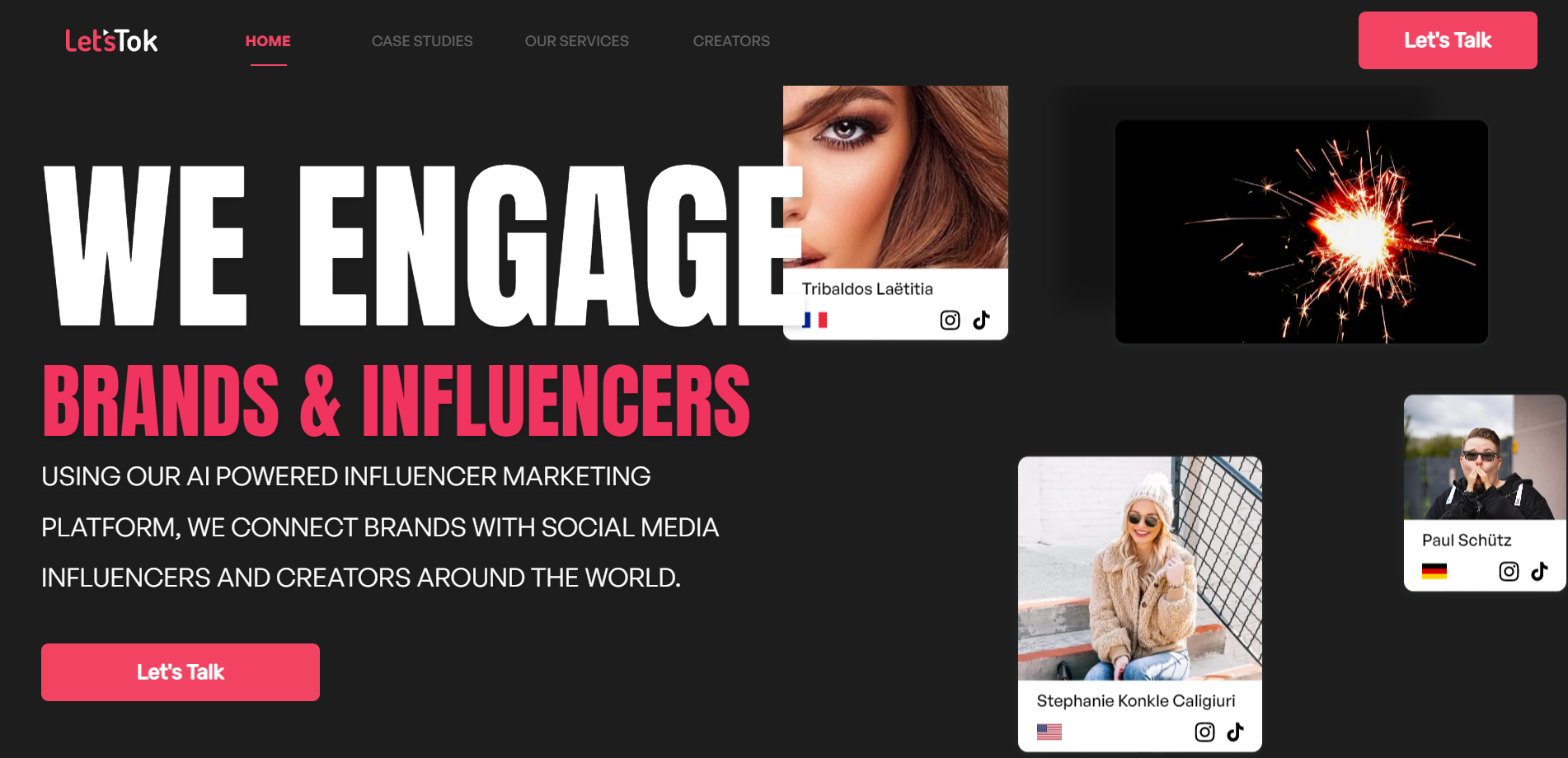 Lets Tok is an influencer marketing agency with offices in New York, Israel, and Hong Kong. Lets Tok provides free, AI-powered technology for professionals, allowing you to run a real performance-driven influencer marketing campaign from idea to execution, all automated through an easy-to-use platform and a fast-growing marketplace of 10,000 verified registered creators from around the world.
Best for: Gaming, Consumer products & services, Advertising & marketing.
Specialized in: TikTok and Instagram.
Services:
#6 House of Marketers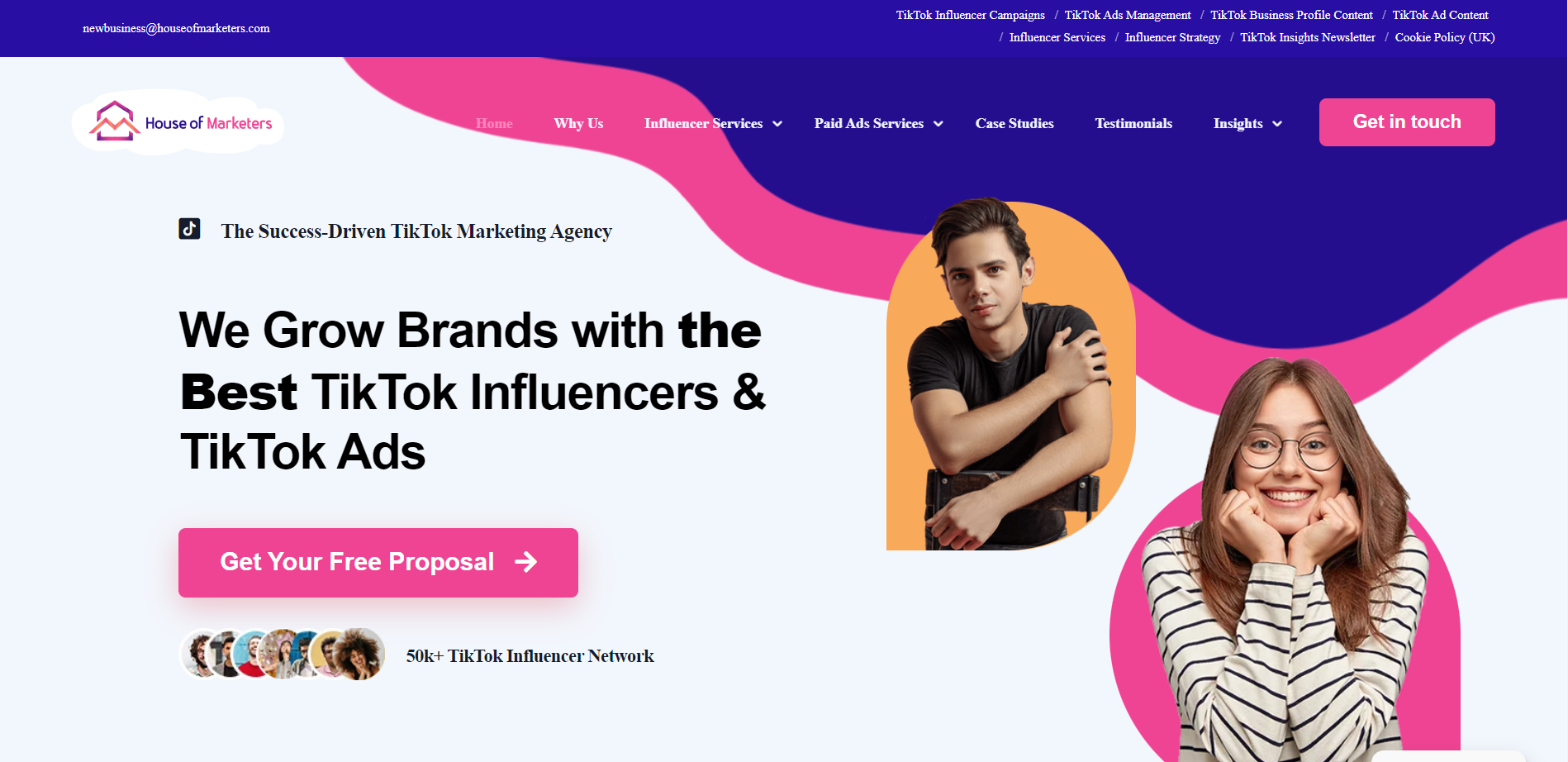 House of Marketers is a TikTok Marketing Agency founded in 2016 by early TikTok employees and TikTok agencies. House of Marketers has several offices worldwide, including the United Kingdom, United States, Germany, Spain, Brazil, Italy, France, Poland, Indonesia, and Singapore. Their team is well-versed in the platform's inner workings. They not only understand how to make the most out of this newer channel but also thoroughly understand Gen Z and Millennial culture.
Best for: Consumer products & services, Advertising & marketing.
Specialized in: TikTok and Twitter.
Services:

TikTok influencer campaigns
TikTok ads management
TikTok business profile content
TikTok ad content
Influencer strategy
#7 Moburst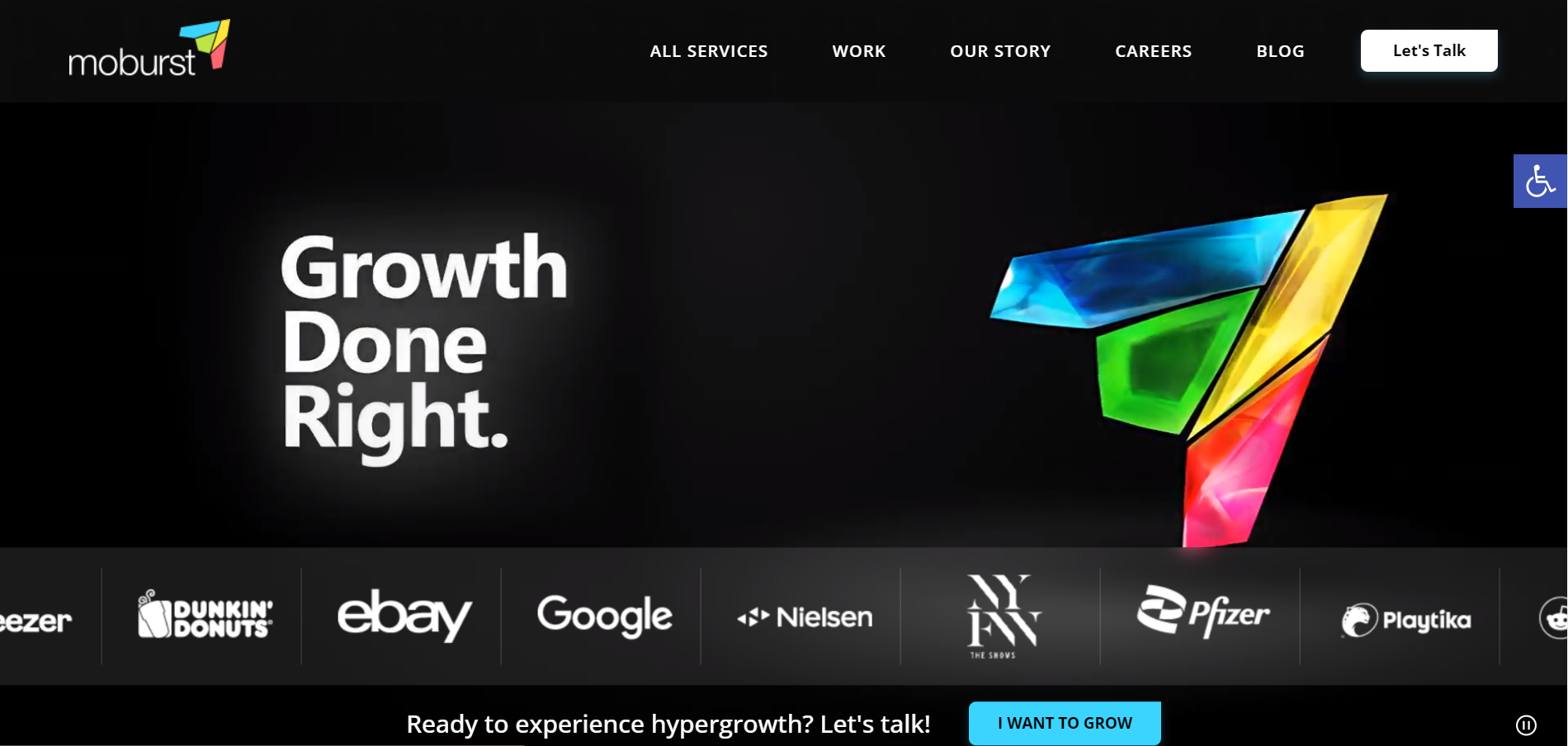 Moburst, having a head-quarter in New York, is a full-service digital marketing agency focused on mobile that helps businesses scale and becomes industry leaders. Moburst, as a social media expert, can assist you in creating TikTok content that not only engages but also inspires your audiences. More importantly, they will ensure that you can target your niche audiences and convert them into the most loyal customers.
Best for: Arts, entertainment & music, Consumer products & services, Media.
Specialized in: Facebook, Google, TikTok, and Twitter.
Services:

Social media strategy and management
Product strategy
Search engine optimization
Campaign content and design
Influencer marketing
Email marketing
#8 Ubiquitous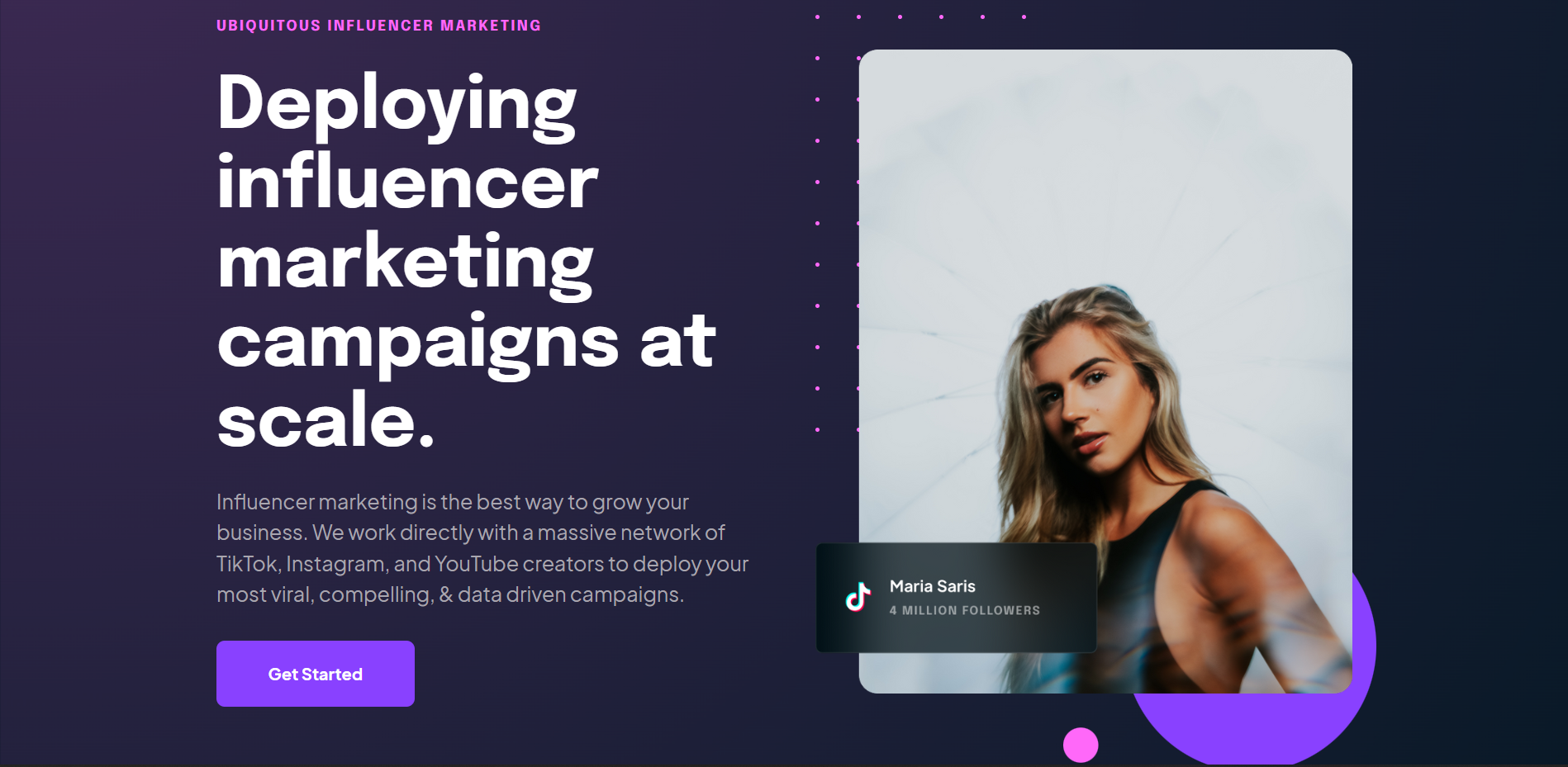 Ubiquitous, based in Chattanooga in the USA, is a full-service agency that unlocks influencer marketing for global brands with a heavy focus on TikTok. It acts as a hub for brands, creators, and influencers who want to work together on marketing campaigns that benefit all stakeholders. Ubiquitous's platform includes a managed marketplace where designers and influencers can showcase their work and offer services.
Best for: Consumer goods & services,
Specialized in: TikTok, Instagram, and Youtube.
Services: Influencer Marketing.
Who they have worked with: Adobe, Amazon, Casper, Doritos, Samsung,…
#9 The Shelf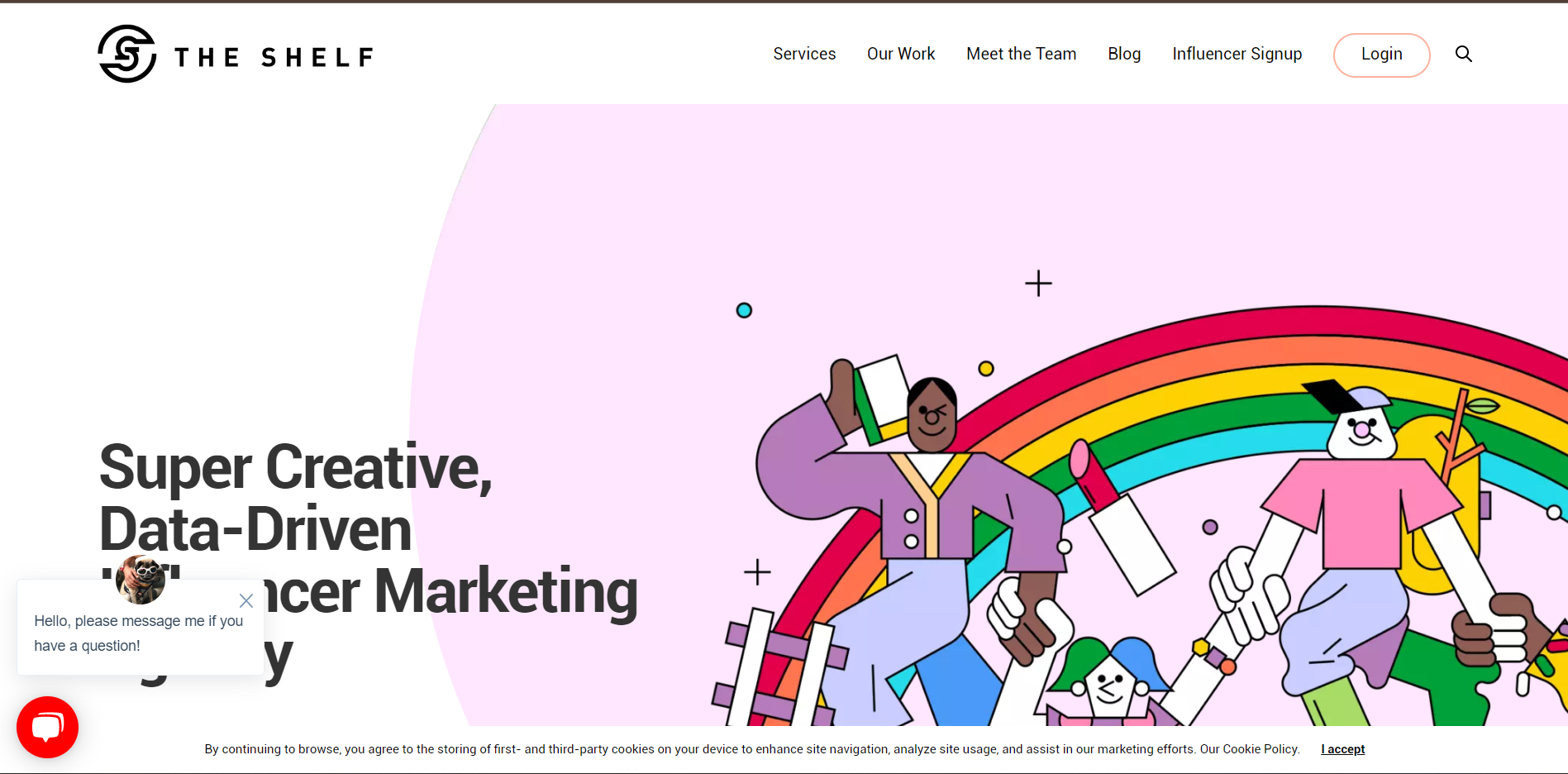 The Shelf is a full-service influencer marketing creative and strategy agency. With an in-depth understanding of Gen Z and millennials, The Shelf is sure to create engaging, funny, and worthwhile videos that will increase brand awareness and conversions. Moreover, The Shelf focuses on performance and ROI, so their in-house brand and digital strategists develop thumb-stopping creative concepts that are backed with guaranteed metrics and deliverables.
Best for: eCommerce.
Specialized in: TikTok and Facebook.
Services:

Social media marketing strategic planning
Content quality control
Creator relationship management
Campaign monitoring and analytics

Who they have worked with: Natori, Kiss, American Standard, Sweet Defeat,…
#10 Fanbytes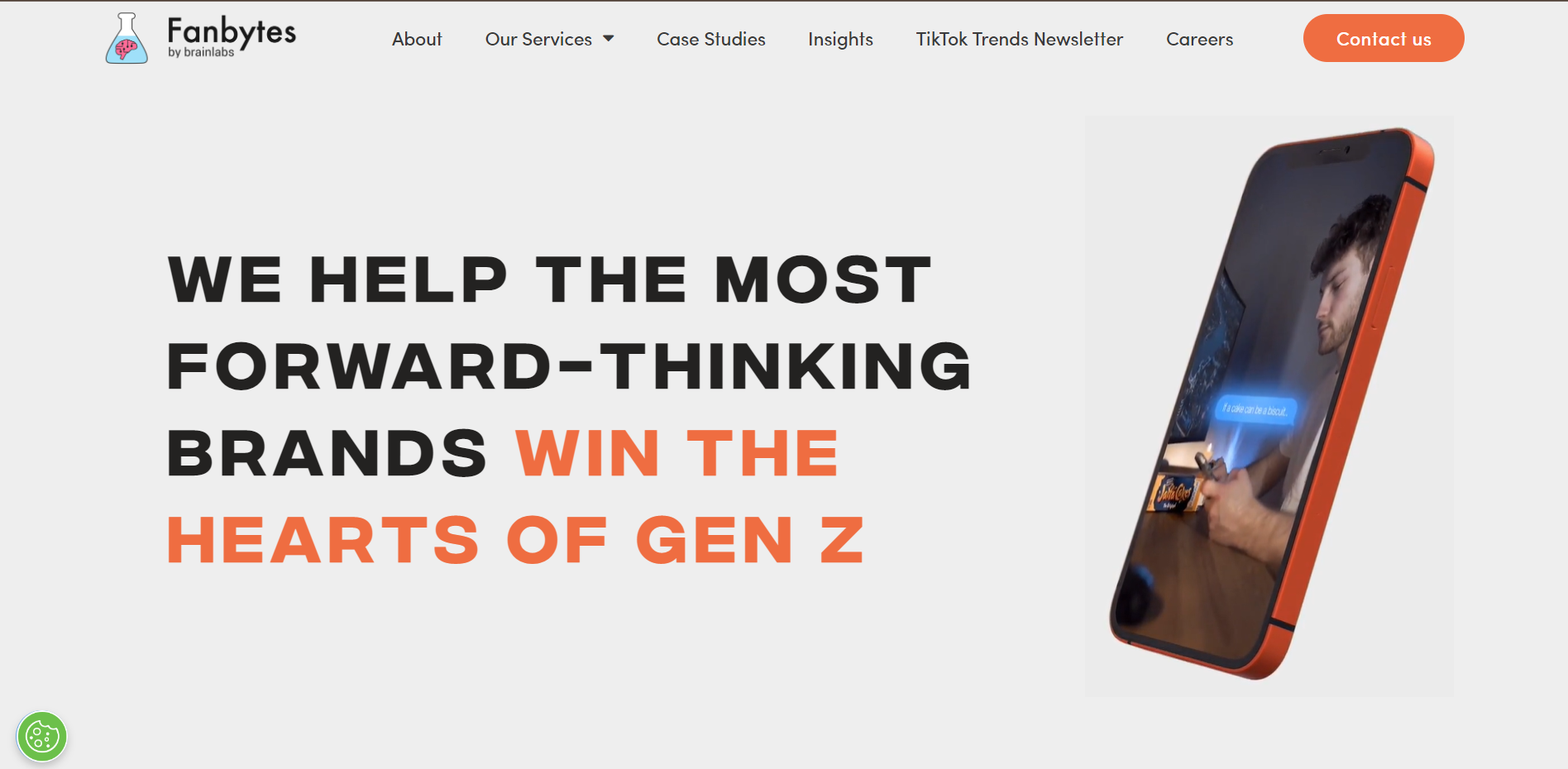 Fanbytes by Brainlabs, based in London, is a leading influencer marketing and social media advertising agency that helps brands win the hearts of Gen Z. Fanbytes has cracked the science of how brands can reach and meaningfully engage younger audiences by delivering multi-faceted campaigns across a variety of niches on platforms.
Best for: Advertising & Marketing, Arts, Entertainment & Music, Gaming.
Specialized in: TikTok, Instagram, and Snapchat
Services:

Influencer Marketing,
Social Media Marketing
Digital Marketing
Tips for choosing the right TikTok Advertising Agency!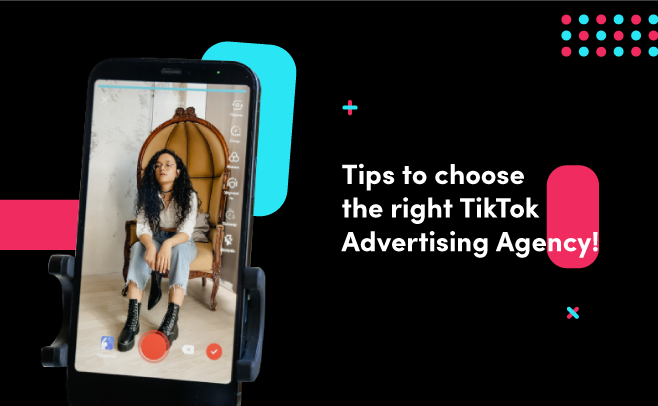 There is no denying that TikTok is everywhere. So, if you want to have a fresh jump start or haven't made any progress on this platform, working with the TikTok Ads Agencies is your best solution. With their support, brands can drive incredible results and have sustainable development on TikTok. Nevertheless, there is plenty of fish in the sea, so how can a brand find out the most suitable one? Here are some criteria to think about!
Choose a TikTok Agency
Numerous agencies have added TikTok to their services; however, most of them do not specialize in this sector. It may be tempting to hire an agency that manages all platforms, but when it comes to TikTok, you really need to find TikTok specialists.
Therefore, it's better to cooperate with TikTok Agencies cause they have shown their capability and exceptional experience to be able to partner with TikTok.They also have in-depth platform knowledge (algorithms, trends, user behavior,…) and will be the first to test its new metrics. Especially when there are technical problems like TikTok ads not delivering or being suspended, Agencies' customers will get priority support from TikTok.
Work with expert teams that have proven experience in your market.
Working with a TikTok Advertising Agency with a track record of running successful campaigns at scale is critical. Your brand can be provided with market insights or data from past campaigns, which help brainstorm.
Therefore, when evaluating potential agencies, request case studies of previous work and check out their website testimonials. This will give you an understanding of their work ethic and whether they're the right for your brand.
Hire an agency that has creative and versatile teams
It is becoming increasingly challenging to create content for the TikTok platform. Because of TikTok's algorithm, your videos must attract customers in a matter of seconds for your advertising campaign to be successful.
As a result, your marketing agency must be highly creative in order to produce short and engaging content for TikTok. Furthermore, in order to adopt a variety of trends, a TikTok agency must be versatile and capable of creating all types of content.
Final Word
Besides these top 10 TikTok Ads Agency above, Mega Digital also provides a list of TikTok Marketing Agencies for you to consider. As a TikTok agency, Mega Digital are proud to say that we have experience working on the TikTok platform and give the best insights to clients to help them optimize their campaigns. Click here to have a coffee talk with us now!