According to Google, their Display ads have the potential to reach over 90% of internet users. Unlike Search ads, to attract clicks, you need exceptional visuals and compelling copywriting. To inspire your next campaign, Mega Digital has gathered the best 10 Google Display ads examples that effectively generate sales.
Why should brands choose Google Display ads?
Display ads offer a wide reach, allowing you to target users on various websites like YouTube, news sites, and niche blogs. As an example, see how a Google Display ad appears on the CNN website.

Responsive Display ads further extend your reach to mobile devices and Gmail. Moreover, Google Display ads are cost-effective, with companies making $2 in revenue for every $1 spent.
>>> Read more: What is Google Ads ROI: Ways To Calculate and Improve Your ROI
The best Google Display Ads examples for inspiration
To provide you with inspiration and ideas for your upcoming Display ads campaign in Google Ads, we have carefully analyzed numerous examples of Display ads to present you with this exceptional inspiration.
In each case, we will explore the strengths of these Google Display ads examples, why they are effective, and the key takeaways you can apply to improve your own Google Display ads campaigns in 2023.
#1. SEMrush: 30-day free trial Display ad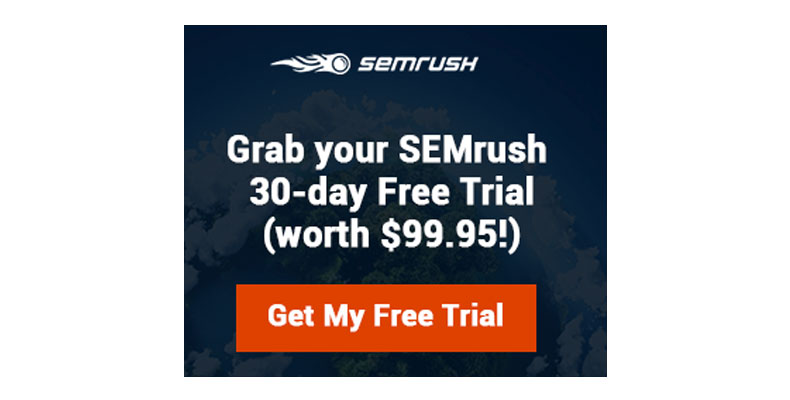 Why it works
Clear Call to Action (CTA): SEMrush uses a bold and attention-grabbing CTA button at the bottom of their Display ads.
Excellent Value Proposition: The ad highlights the value proposition of SEMrush by offering a free month, emphasizing the starting price of $99.95 per month. This adds an extra incentive for users to explore what SEMrush has to offer.
Stand-out Colors: The use of bright orange for the CTA button creates a visual contrast that attracts the user's attention and guides them toward taking action.
In the digital marketing industry, SEMrush is known for their effective Display ads, and this example of Google Display ads showcases their use of techniques and strategies to drive engagement. By including a compelling value proposition and utilizing eye-catching colors, SEMrush increases the likelihood of users clicking on their ad and exploring their offerings.
#2. Apple TV: GiftCard ad

Why it works
Minimal Text: Apple TV's example of Google Display ads demonstrates the power of simplicity in grabbing attention. With only four words of copy, the ad proves that sometimes less is more in capturing attention.
Effective Use of Color: The ad focuses on visually appealing elements, such as colorful gift cards, to engage viewers. The high-contrast blue color stands out and draws attention to the CTA.
Relevance: The ad focuses on the current trend of staying at home and watching movies as viewers would find this relatable.
This is one of the best Google Display ads in our experience. While the CTA could be stronger, the high-contrast blue color stands out. The campaign also incorporates square display ads with the creative use of emojis. Apple knows how to make an impact with their Google Display ads example by keeping things simple and visually appealing.
#3. Instapage: Landing page builder Display ad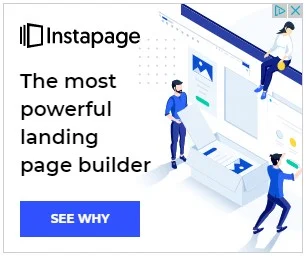 Why it works
Feature-focused approach: Although best practices suggest focusing on benefits rather than features in Display ads, Instapage's target audience of marketing professionals appreciates the technical details.
Compelling CTA: The "see why" CTA encourages users to explore the value proposition and consider making the switch.
Understanding their audience: Instapage recognizes that their target audience is often technical marketers. This means that they can interpret features as benefits, knowing that a more effective landing page builder translates to increased user experience.
Instapage understands that in advertising, simplicity is key to effectively communicating the value of the business. Besides, they also highlighted a clear value proposition as the ad directly states that Instapage is the most powerful landing page builder. This is exactly their key selling point of this example of Google Display ads.
#4. Disney+: Free trial Display ad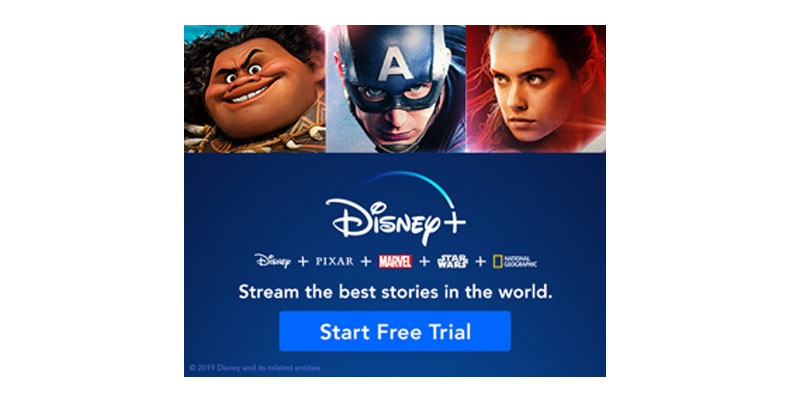 Why it works
Familiar characters and brand logos: Disney+ used the power of their well-known characters and brand logos to capture users' attention in their Display ads. As a result, this created an instant connection with their target audience.
Clear CTA: The ad includes a prominent CTA button at the bottom as users may be curious and engage with the new Disney+ streaming service.
Eye-catching visual appeal: By showcasing popular characters and recognizable logos, Disney+ created visual appeal and communicated the wide range of content available on their streaming platform.
While the ad effectively uses familiar characters and brand logos, there is still space to improve. Disney+ should consider using a more attention-grabbing color for the CTA button to further emphasize its visibility and encourage user interaction.
#5. Watchfinder & Co: New collection ad

Why it works
Clear headline: Watchfinder & Co used a concise and compelling headline that immediately communicated their offer to users: Getting a part exchange and a quote on their watch today.
Brand recognition: By showcasing a recognizable luxury watch brand, Watchfinder & Co establishes credibility and relatability with individuals who own similar timepieces.
Clear tagline: The tagline "Purchase – Exchange – Service" reinforces the company's expertise, further emphasizing their credibility in the pre-owned luxury watch market.
The ad features a large, eye-catching image of a luxury watch, capturing the attention of users and aligning with the target audience's interest in high-end timepieces. Besides, a standout CTA also contributed to this example of Google Display ad's success. The ad includes a bold and contrasting CTA button, triggering users to take action and engage with Watchfinder & Co's services.
#6. The New York Times – News subscription Display ad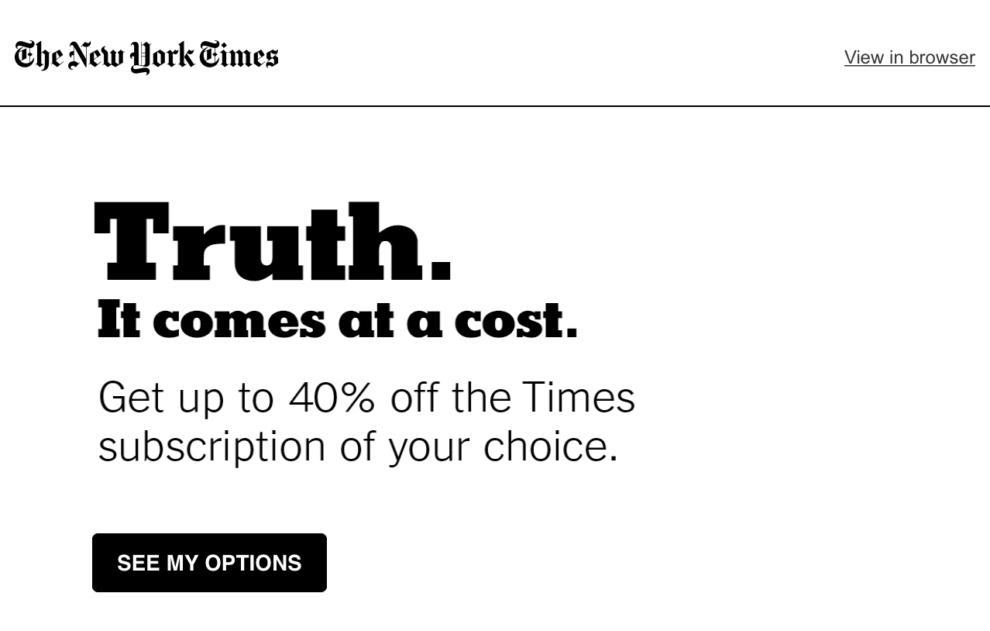 Why it works
Addressing trending concerns: The New York Times acknowledges the concerning trend of "fake news" and positions themselves as a reliable source of information in response to this issue.
Strategic messaging: This Google Display ads example effectively conveys the message that The New York Times is the answer to the problem of misinformation and unreliable news sources.
Timeliness and Relevance: The New York Times demonstrates their ability to adapt and stay relevant in the rapidly changing media landscape by leveraging current trends and addressing a pressing concern.
The CTA, "See my options" personalizes the ad and encourages users to explore the various options and subscriptions offered by The New York Times. Most importantly, strong brand positioning again proved its power. The ad positions The New York Times as a trusted and authoritative news provider. As a result, this Google Display ads example emphasized the importance of relying on credible sources for accurate information.
#7. Tiffany & Co: Paloma Picasso Display ad

Why it works
Artistic Fusion: This Google Display Network example showcases a fusion of the artist's work and Tiffany & Co's jewelry, creating a visually captivating and harmonious ad creative composition. The combination of the two elements boosts the appeal and beauty of the jewelry.
Seamless Integration: The illustration and the jewelry appear to be perfectly matched. Therefore, this creates an emotional connection and evokes a sense of desire and admiration.
Emotional Appeal: The ad brings about an emotional response by creating a sense of romance and enchantment. It evokes the feeling of falling in love with the jewelry. Moreover, the unique graphics capture the aspiration of the audience.
Click-Worthy CTA effectively entices viewers to take action by inviting them to click and discover more. Besides, by zooming in on the ring separately from the banner, the ad draws attention to the intricate details and craftsmanship of the jewelry.
#8. Chanel: The new EDP ad

Why it works
Minimalism: Chanel's ad exudes a sense of simplicity, beauty, and elegance. The minimalist design and subtle color palette reflect the brand's timeless image.
Brand Power: Chanel's strong brand presence and reputation allow them to convey their message with minimal text. The brand's name alone carries a significant influence and can captivate users without attention-grabbing copywriting.
Visual Impact: The visual elements of the Google Display ads sample, such as the iconic Chanel logo or product imagery, contribute to its appeal. These elements create instant recognition of the brand for its luxury and desirability.
Chanel's ability to convey a compelling message with minimal content demonstrates the brand's mastery in creating impactful and memorable ads. It proved their confidence in the power of simplicity and their understanding of their target audience's preferences.
#9. Puma & Balmain Paris: New collection with Cara Delevingne ad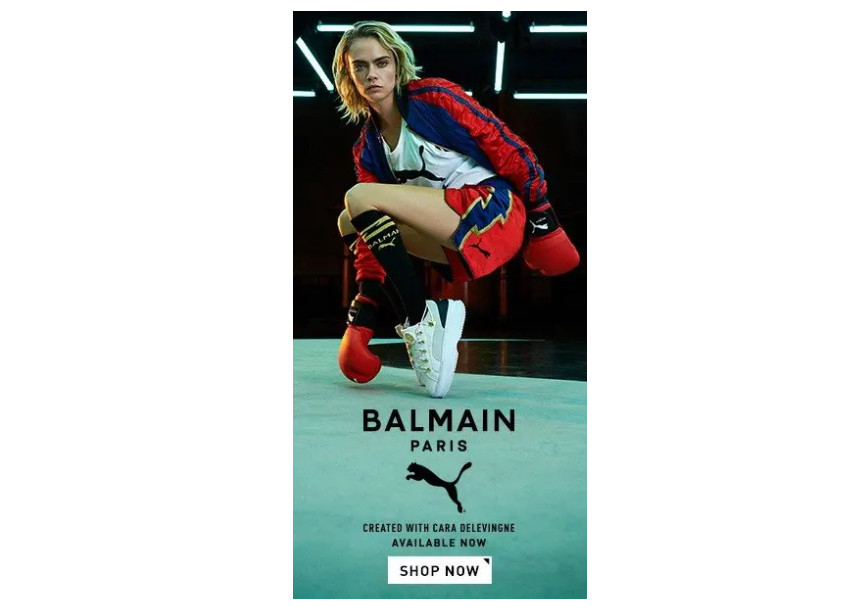 Why it works
Empowering Visuals: The ad features Cara Delevingne, known for her confidence and strong presence. This Google Display ads sample has created a strong sense of empowerment and inspiration.
Collaborative Appeal: The collaboration between Puma and Balmain Paris adds prestige and credibility to the Google display network examples. This has captivated the attention of fans and followers of both brands.
Fashion-forward Aesthetics: The stylish outfit worn by Cara Delevingne showed the latest fashion trend of Puma and Balmain Paris, appealing to individuals who value trendy and high-quality fashion.
The combination of a popular model and the collaboration between two well-known brands helps the ad reach a wide audience, including fans of fashion, sports, and both Puma and Balmain Paris.
#10. Pepsi: The beverage for every generation featuring Michael Jackson ad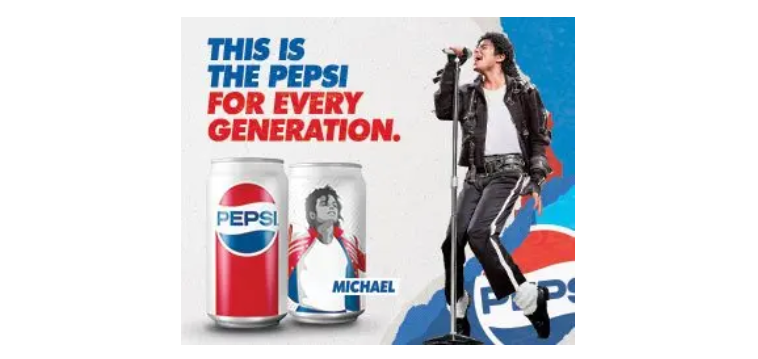 Why it works
Celebrity endorsement: Pepsi's advertising strategy often involves partnering with influential celebrities. Featuring Michael Jackson in this ad adds star power and creates a strong association between the brand and popular culture.
Powerful slogan: The slogan "This is the Pepsi for every generation" conveys inclusivity and implies that Pepsi is a beverage that transcends age boundaries. It suggests that Pepsi is a drink that can be enjoyed by people of all ages. Therefore, this will be appealing to a wide range of consumers.
The ad highlights Pepsi's brand identity as a youthful and energetic beverage. The collaboration with Michael Jackson, a timeless icon, builds Pepsi's image as a brand that stays current with different generations.
FAQs for Google Display ads examples
How can mobile devices be used for effective Display ads?
Mobile devices are highly effective for Display ads as more consumers use mobile Internet and applications. With their flexibility and convenience, mobile devices allow Display ads to reach and engage consumers on the go. Mobile advertising targets audiences on smartphones, tablets, and other devices, providing multichannel marketing opportunities. Mobile display ads are particularly impactful when users are close to making a purchase, leading to high involvement and better results.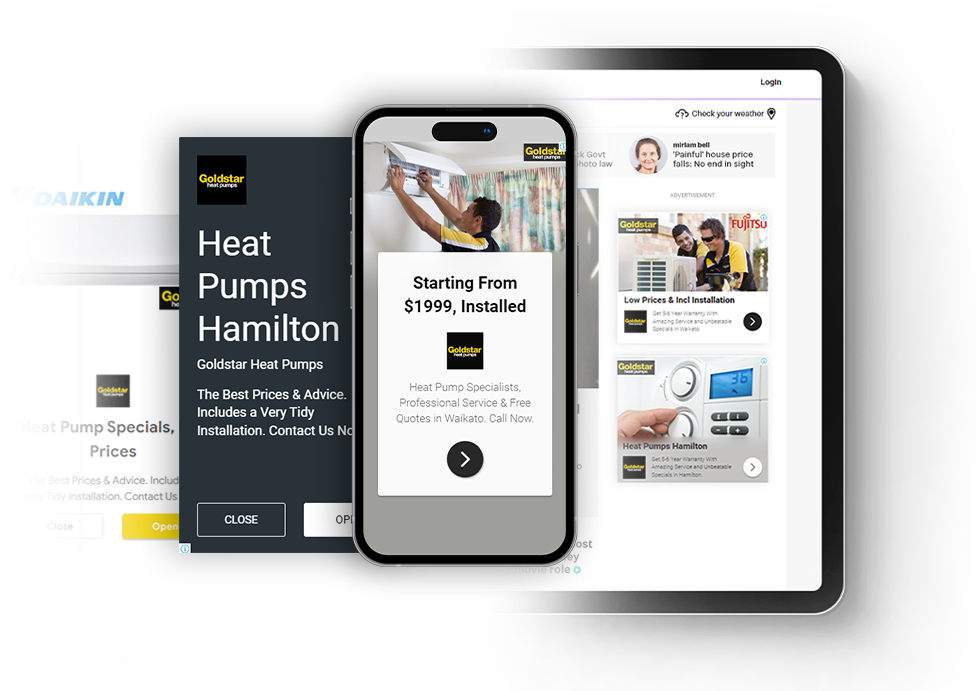 For mobile users, ad copy should be brief and simple, as smaller screens make it hard to read long-form content. Additionally, Video ads are an effective way to quickly grab users' attention on mobile devices.
What makes a Display ad extremely effective?
An effective Display ad needs two things: Visually appealing design & Precise audience targeting because they help attract potential customers and drive conversions. Positioning the ad to the right target audience is crucial to avoid uninterested customers and ensure optimal budget spending.
What is a Responsive Display ad?
Responsive Display Ads by Google are dynamic advertisements that seamlessly adapt to the size, appearance, and format of the websites or apps they appear on. These ads automatically adjust to fit available ad spaces, ensuring a smooth user experience while maximizing visibility for advertisers.
>>> Read more: Top Popular Google Display Ads Sizes with Detailed Specs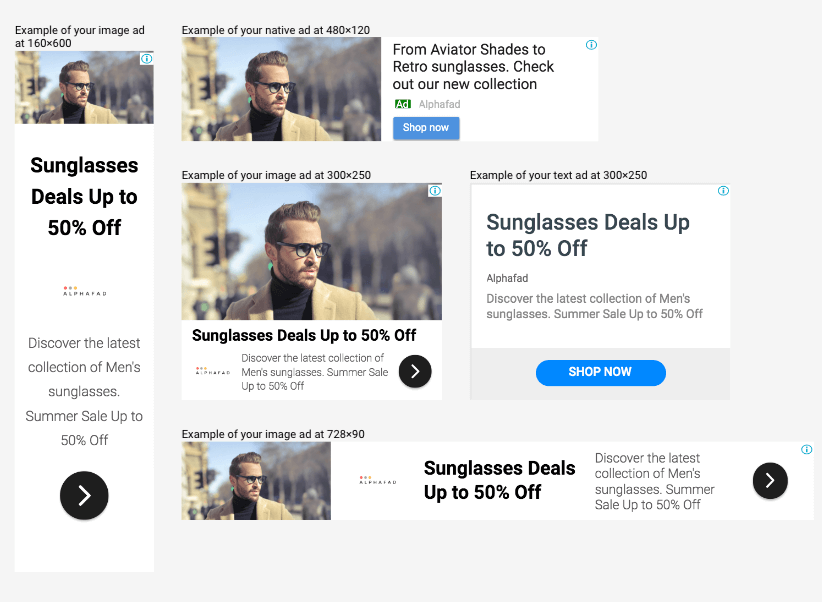 Final words
Learn about the power of these top 10 Google Display ads examples that are proven to drive clicks and deliver impressive results. Get inspired and learn effective strategies to create engaging display ads that captivate your audience and achieve your advertising goals.