I bet the first thing that comes to advertisers' minds when planning an ad campaign is wondering how much it will cost. Especially nowadays, there are so many methods and platforms that you can use to target your customers. Although TikTok ads cost much cheaper than any other platforms, is it even better when you can make free TikTok Ads? But how?
Let's check out Mega Digital's guide to get the lowest ad cost for your marketing plan!
Is it possible to promote TikTok ads for Free?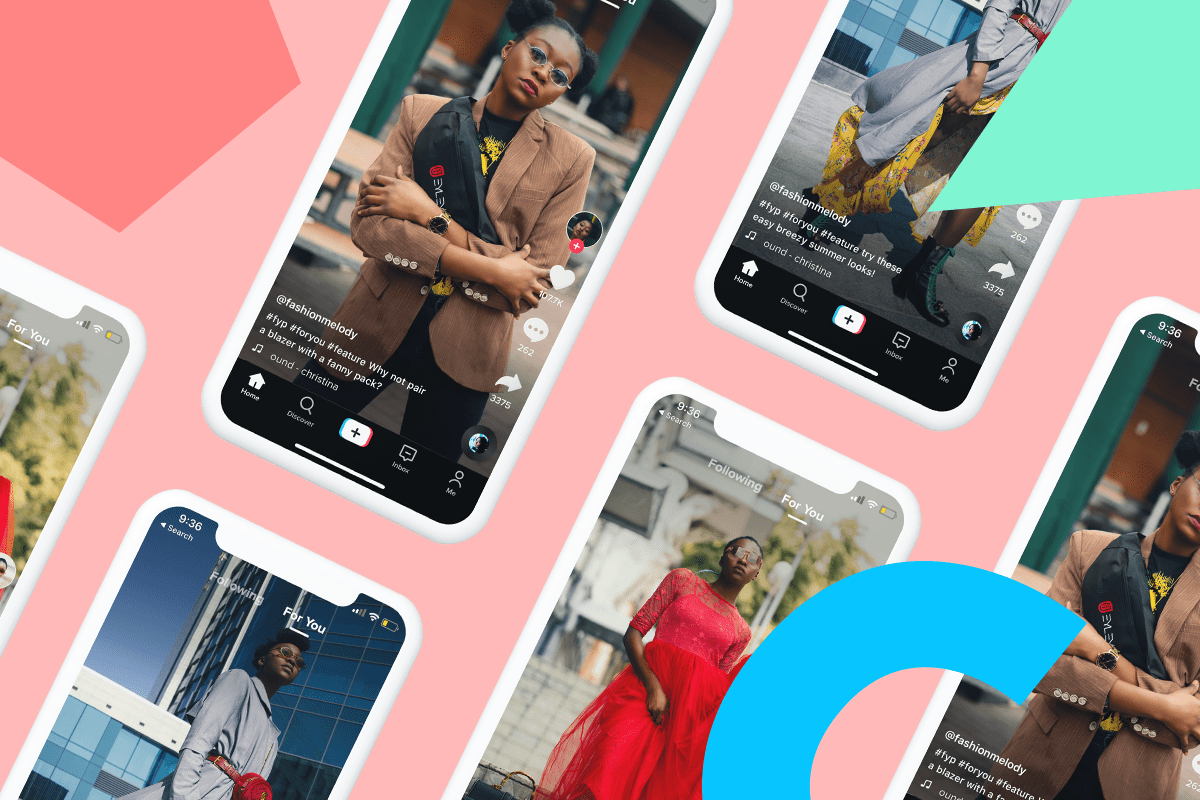 POSSIBLY YES. Typically, to set up an ad campaign, TikTok requires a $500 minimum ad spend, with a $50 campaign-level daily budget and a $20 ad group-level daily budget. The cost can be up to $10,000 or even more, depending on what type of TikTok ads you decide to use. So, if you set up campaigns as usual, TikTok will cost you the same amount as any other advertisers. However, you can use some insider tips to lower this cost as much as possible!
2 tips to get FREE TikTok Ads
Do Affiliate Marketing for your Products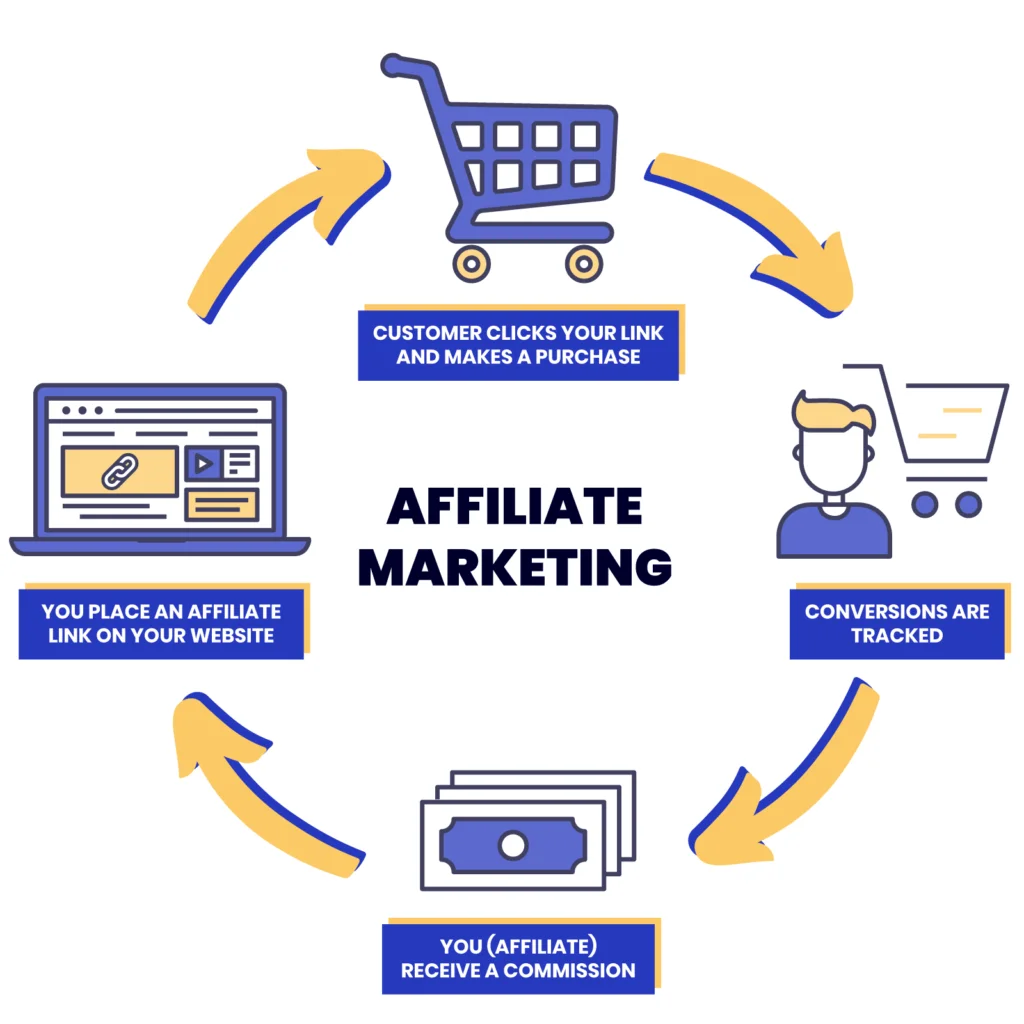 One possible way that any advertiser can take advantage of is affiliate marketing. Affiliate marketing is the method by which an affiliate earns a commission for promoting the products of another individual or company. The affiliate simply finds a product they like, promotes it, and earns a percentage of the profit from each transaction. 
Affiliate marketing is an excellent technique to increase sales and create significant online profit. The increasing trend toward less traditional marketing strategies has paid off for both businesses and affiliate marketers.
There are 2 criteria you need to remember to get affiliates to promote TikTok videos for free.
Find the appropriate influencers in your niche market.
Negotiate for a better result of advertising for FREE.
Find niche influencers in your niche market.
Affiliates frequently market to a highly narrow target, generally adhering to that audience's interests. This method helps the affiliate attract consumers who are most likely to act on the promotion by creating a defined niche or personal brand.
The most optimal solution for your plan is finding the micro-influencers that have your targeted market. This way not only helps you get to the right customers but also can decrease the amount of budget you need to spend. Micro-influencers market items to their followers relevant to their interests or expertise — for example, a food blogger advertising a meal prep service or a travel writer sharing their favorite luggage brands. Micro-influencers, who have earned the trust of their following, are hired by brands to deliver an authentic endorsement of their products at a far cheaper cost than celebrity influencers. They're also the ones that are eager to work with brands to promote their names and attract more followers.
Negotiate to get advertised for FREE
Easier said than done. At this time, you need to be more convincing to seal the deals. Get in front of influencers with numerous benefits they can get after advertising your products, like a higher commission rate, the possibility of leveraging the names, chances to be brand ambassadors, etc. Nobody can decline these endorsements that can help them in the future. So, make them feel appreciated, and you can get your deals done!
Become a Partner with TikTok Agency
I bet some of you guys haven't acknowledged of TikTok Agency account! Some of TikTok's top agencies get the priority of distributing agency accounts for advertisers to get full access to ad formats and have credit lines in their payment method. They also provide many beneficial programs that help you get more out of our solutions as you expand your network.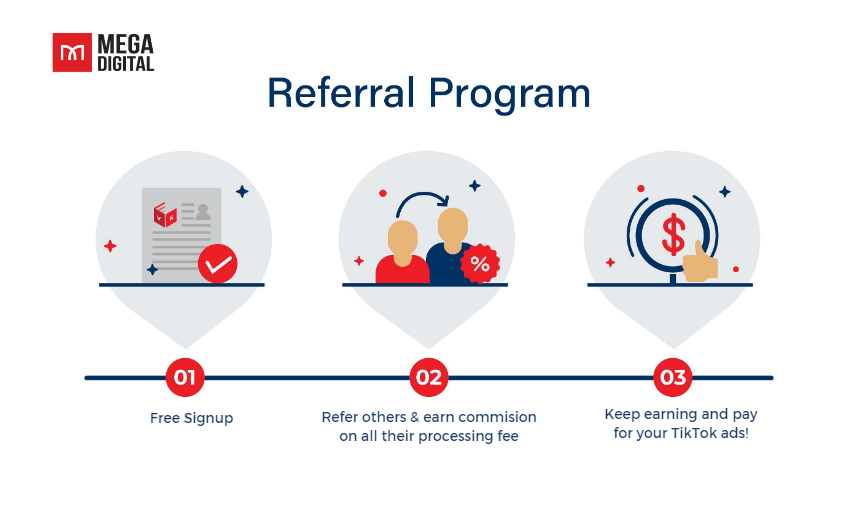 As a TikTok agency, Mega Digital also works to give our companions a referral program that can support advertisers in lowering their ad costs. With Mega Digital's Referral Program, we give out TikTok Ads Commission when you advise and onboard clients. As a result, advertisers will receive a commission on the referred client's total ad spend until they discontinue utilizing our ad account.
Moreover, you can receive the commission in whatever way you wish. Earn commissions credited immediately to your ad account balance or your chosen payment method. With our referral program, advertisers will have the chance to decrease their ad spend or even increase their ad budget if have many networks to refer to. Don't stay limited, become our partner now!
Final Word
It's possible to promote free TikTok Ads with our above tips! You can do it in any way that suits your desire, or connect us to get a coffee talk and find the most effective method. We're free to talk! Let's exchange ideas!