As an advertiser who wants to make an impact and start converting on this platform, one key element is creating captivating promotional content. However, in a sea of creativity like TikTok, how can you stand out and attract potential customers? If you're frustrated with this issue, then you've come to the right place! Check out our top 10 tips to scale up your TikTok ad creatives!
Experiment with different ad types
TikTok provides advertisers with more than 11 distinctive ad types based on bidding strategies or campaign objectives like traffic, views, and conversion,… Each ad type has unique advantages and disadvantages, and choosing the right one depends on your campaign goals, budget, and target audience. In general, In-Feed Ads are ideal for driving traffic and conversions, TopView Ads are great for building brand awareness, Brand Takeover Ads are ideal for maximum exposure, Branded Hashtag Challenges are perfect for user-generated content and engagement, and Branded Effects are great for increasing brand engagement and user interaction.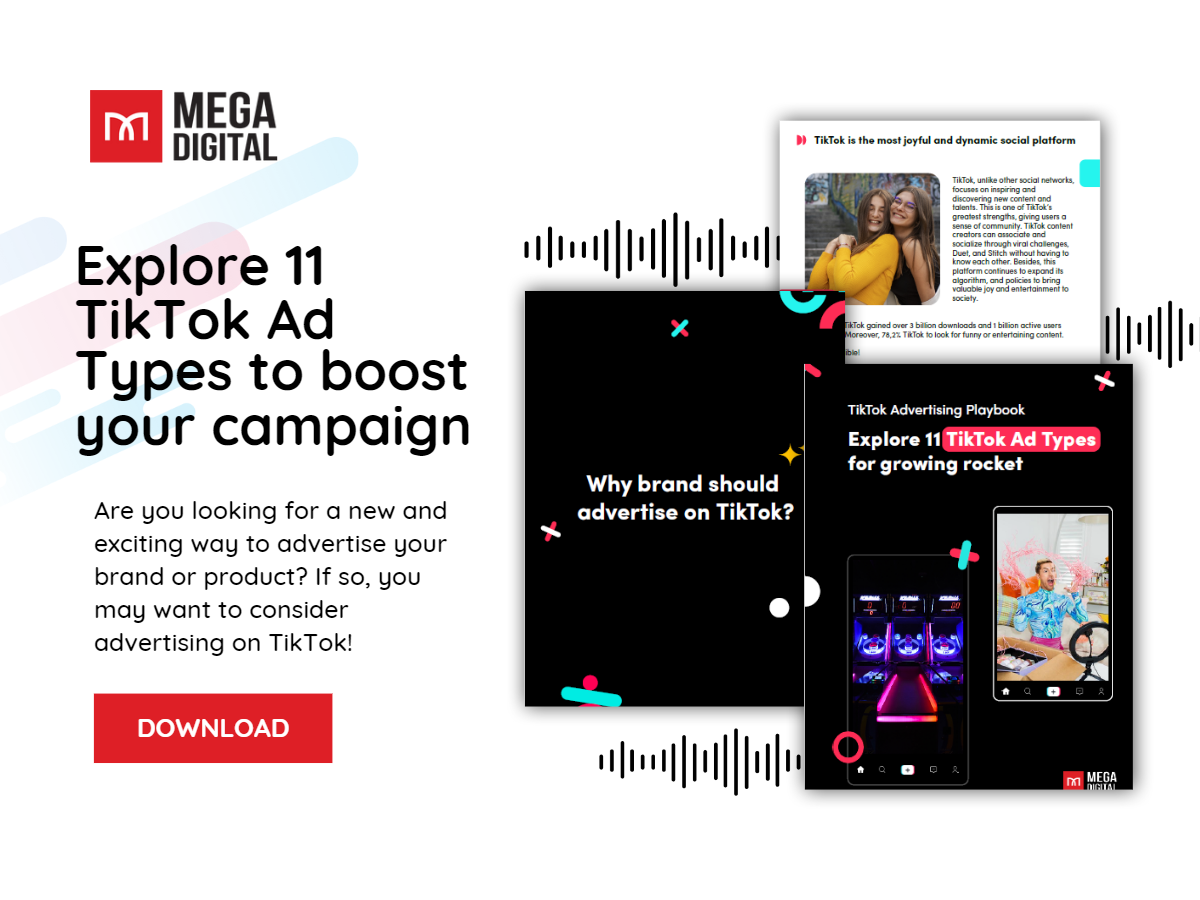 Use the right specs for your ads
Using the correct formats and specifications for your ads is crucial for ensuring they are displayed correctly and effectively on TikTok. There are some of the standard conditions for all videos on TikTok like:
Video dimensions: TikTok recommends a vertical aspect ratio of 9:16 for videos, with a resolution of 720×1280 pixels.
Video duration: In-feed video ads can be between 5 and 60 seconds long, while TopView ads can be up to 60 seconds long.
File size: Video file sizes should not exceed 500 MB.
Video format: TikTok supports various video formats, including MP4 and MOV.
Sound: All ads should include sound, as TikTok is a highly audio-focused platform.
Captions: Adding captions to your ads can help ensure they are accessible to a wider audience.
However, as we've already mentioned, each ad type has its specifications and requirements that advertisers must comply with to get ads approved. So, before creating content or choosing a layout for your video, make sure to check TikTok ad formats and specs for better results.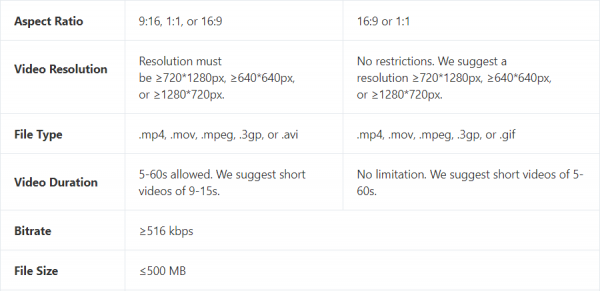 Engage audiences with creative content
TikTok ad creatives should usually only last 9-15 seconds and should not exceed 30 seconds. Therefore, it is extremely difficult to attract viewers.
There are a few topics that you can learn to build the most interesting promotional video content. Real-life situations or humorous and empathetic conversations would be more effective. Or your TikTok ad creatives can be built around sharing tips or tutorials that are also very accessible to users.
Here are some tips for creating effective ad creative on TikTok:
Be out-of-the-box: TikTok users value authenticity, so aim to create genuine and relatable content. You can choose between many Tiktok ad creative ideas to make your ads memorable.
Use trending sounds and hashtags: Incorporating popular sounds and hashtags into your ad content can help to increase its visibility and appeal to users.
Be visually engaging: Use bright colors, dynamic camera angles, and visually interesting content to grab viewers' attention.
Keep it short and sweet: TikTok users have short attention spans, so keep your ads brief and to the point.
Include a clear call-to-action: Be sure to include a clear call-to-action in your ads, such as asking users to visit your website or follow your account.