As Thanksgiving draws near, it's more than just a time for feasting and gratitude – it's also a prime season for dropshipping success. Online retailers eagerly embrace this holiday as customers increasingly turn to online shopping, creating a lucrative opportunity for entrepreneurs. In this article, we'll delve into the reasons why Thanksgiving is a hotbed for dropshipping profits and provide you with valuable insights on 13 best-selling Thanksgiving dropshipping products to boost sales strategies.
How can Thanksgiving boost your dropshipping business?
Thanksgiving isn't only about feasting on delicious meals but also about feasting on fantastic sales opportunities for online retailers. Like other major holidays, Thanksgiving sparks a surge in demand for holiday-related products, and this demand continues to grow every year.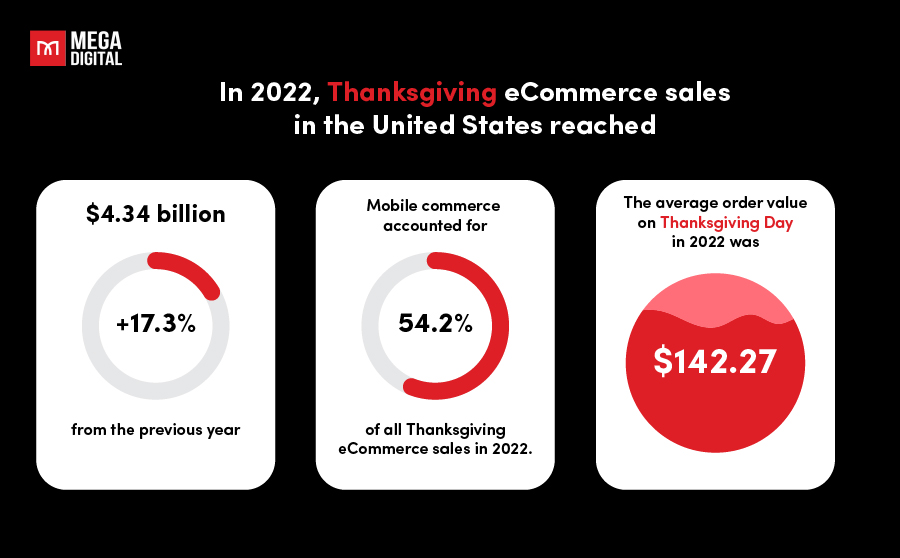 Online shopping is on the rise during this time, creating a prime opportunity for dropshippers to boost their sales and profits. The top-selling product categories in 2022 included electronics, apparel, and toys, offering valuable insights for dropshippers to cater to consumer preferences effectively.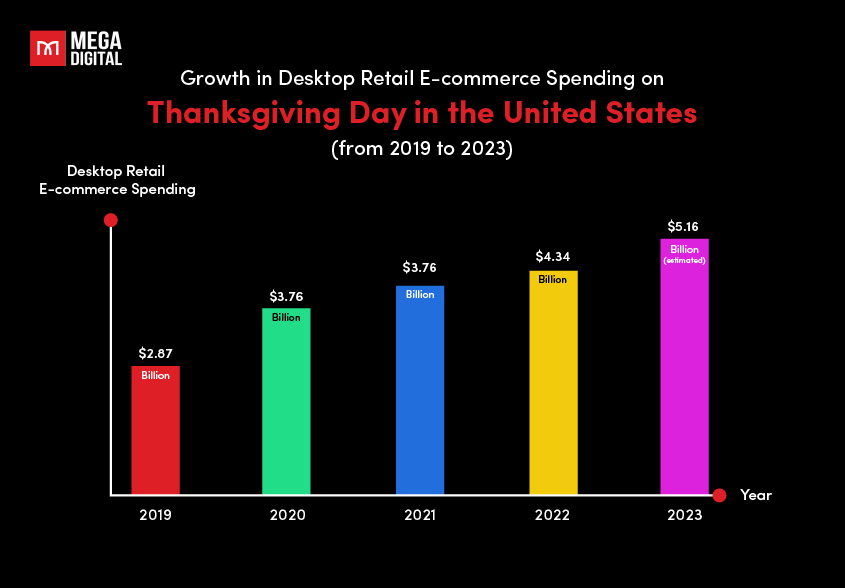 In a nutshell, Thanksgiving is more than just a day for feasting—it's a major shopping holiday with vast potential for dropshippers.
13 best-selling Thanksgiving dropshipping products
#1 Decorations
Thanksgiving is about making your home cozy and festive. Decorations are key to creating memorable moments. Products like pumpkins, turkeys, cornucopias, and pilgrim hats are classic choices that bring warmth to any gathering. By offering these items, you're not just selling decor; you're selling the promise of unforgettable Thanksgiving celebrations.
Average price: $10-$20
Potential profit: $2-$4
Suitable products:

Decorative banners
Elf statues
Vintage glass
Fake harvest pumpkin
#2 Food and drinks
Thanksgiving is synonymous with delicious feasts and delightful drinks. When you dropship Thanksgiving-themed food items like turkey, stuffing, cranberry sauce, and pumpkin pie, along with seasonal beverages like apple cider and spiced rum, you're not just providing sustenance; you're delivering a taste of tradition and togetherness. These products allow your customers to savor the essence of Thanksgiving, no matter where they are.
Average price: $15-$25
Potential profit: $3-$5
Suitable products:

Double beverage dispenser
Harvest autumn fall
Cookie stencil
#3 Apparel
Thanksgiving apparel is a way to express gratitude and joy. Offering turkey sweaters, pilgrim hats, and t-shirts with Thanksgiving sayings lets your customers wear their appreciation on their sleeves—literally. These products are more than clothing; they're conversation starters, spreading positivity and holiday spirit wherever they go.
Average price: $20-$30
Potential profit: $4-$6
Suitable products:

Sweatshirt
Tshirt
Football shirt
Hoodie
#4 Games activities
Thanksgiving gatherings involve hours of fun. By offering engaging games and activities like board games, card games, and puzzles, you ensure your customers can keep the festive spirit alive. These products are more than pastimes; they're instruments of bonding and laughter, making Thanksgiving Day truly special.
Average price: $10-$20
Potential profit: $2-$4
Suitable products:

Mattel games Skip-Bo card
BLUEY Scavenger Hunt Game
UNO Card Game
#5 Gifts
Thanksgiving is a time to express gratitude. When you offer a range of Thanksgiving gifts, you're not just selling products; you're providing the means for your customers to express their appreciation to loved ones. These gifts carry emotions, strengthen relationships, and showcase the true spirit of the holiday.
Average price: $25-$35
Potential profit: $5-$7
Suitable products:

Candle Autumn
Coffee mug
Kitchen towels
#6 Crafts
Thanksgiving crafts are the perfect festive addition. Let your customers embrace the spirit of Thanksgiving with creative projects, like crafting turkey decorations, pilgrim hats, and cornucopias. These hands-on activities add a personal touch to their celebrations, making cherished memories. Affordable and suitable for all ages, these crafts are a must for your holiday offerings.
Average price: $5-$10
Potential profit: $1-$2
Suitable products:

Thanksgiving Decorations
Fall Wreaths
Customized Tableware
Gratitude Journals
Handmade Candles
#7 Cookbooks
When it comes to Thanksgiving, what's more important than the feast itself? Thanksgiving recipes, from mouthwatering turkey dishes to classic pumpkin pie, are in high demand during the holiday season. Make sure your customers have access to these delightful recipes that will enhance their Thanksgiving celebrations. These culinary gems offer a fantastic opportunity to increase your sales and profits during the holiday season.
Average price: $10-$15
Potential profit: $2-$3
Suitable products:

Thanksgiving Recipe Books
Cookware Sets for Thanksgiving
Roasting Pans and Racks
Turkey Basters
#8 Cooking tools and gadgets
For those preparing a Thanksgiving feast, having the right tools and gadgets is essential. Turkey basters, gravy boats, and pumpkin pie makers simplify the cooking process, ensuring a stress-free and delightful holiday dinner. Highlight these items in your dropshipping store to provide customers with essential culinary aids for a successful Thanksgiving meal. As a result, you can significantly boost your holiday season sales.
Average price: $15-$25
Potential profit: $3-$5
Suitable products:

Turkey Basters
Roasting Pans
Instant Thermometers
Gravy Boats
#9 Table linens
Elevate the Thanksgiving experience with elegant table linens that set the perfect holiday scene. Offering a range of tablecloths, napkins, and placemats allows your customers to create a warm and festive atmosphere for their Thanksgiving gathering. These table linens will not only impress their guests but also enhance the overall holiday experience. Therefore, they are a valuable addition to your Thanksgiving product lineup, resulting in increased profits.
Average price: $20-$30
Potential profit: $4-$6
Suitable products:

Thanksgiving-themed Tablecloths
Fall Harvest Table Runners
Autumn Leaves Table Placemats
Pumpkin and Turkey Napkins
#10 Serving dishes and platters
Thanksgiving isn't just about the food; it's about how it's presented. Thanksgiving-themed serving dishes and platters, including turkey platters, gravy boats, and mashed potato bowls, are essential for an organized and stylish presentation of the holiday feast. By providing these functional yet stylish items, your customers can ensure their holiday meals are not only delicious but also beautifully served. With their practicality and aesthetic appeal, these products can boost your holiday season sales significantly.
Average price: $25-$35
Potential profit: $5-$7
Suitable products:

Turkey Shaped Serving Platters
Harvest-inspired Serving Dishes
Ceramic Gravy Boats
Pumpkin-shaped Serving Bowls
#11 Glassware
Elevate the Thanksgiving spirit with elegant glassware perfect for serving holiday drinks in style. From wine glasses to champagne flutes and beer glasses, offering these glassware options will help your customers make memorable toasts and enhance their overall holiday experience. As customers seek the perfect ways to celebrate, these products are sure to contribute to a significant increase in your Thanksgiving sales and revenue.
Average price: $10-$15
Potential profit: $2-$3
Suitable products:

Thanksgiving-themed Wine Glasses
Glass Pumpkin Candle Holders
Thanksgiving Stemless Wine Glasses
Glass Gravy Boats
#12 Silverware
Thanksgiving dinners are only complete with the right silverware. Knives, forks, and spoons are essential for enjoying the holiday meal. By offering these dining essentials, you can ensure your customers are well-equipped for their Thanksgiving feast. The convenience and necessity of these products make them a valuable addition to your Thanksgiving sales strategy, ultimately leading to increased profits.
Average price: $15-$25
Potential profit: $3-$5
Suitable products:

Thanksgiving Feast Silverware Set
Harvest Time Stainless Steel Silverware
Elegant Autumn Tableware Collection
#13 Placemats and coasters
Thanksgiving placemats and coasters offer a practical way to protect tables and surfaces from spills during the holiday festivities. While they provide essential functionality, their festive designs, such as turkey-shaped placemats and pilgrim hat-shaped coasters, add a touch of charm to the Thanksgiving table. These affordable accessories offer both utility and style, making them an appealing choice for your Thanksgiving product selection. By providing customers with these practical yet decorative items, you can enhance their holiday experience while boosting your holiday season sales.
Average price: $5-$10
Potential profit: $1-$2
Suitable products:

Thanksgiving Harvest Placemat Set
Autumn Leaves Coasters Collection
Turkey Day Table Placemats
Pumpkin Patch Coasters
Grateful Heart Placemats
Highlighting these products in your dropshipping store allows you to cater to the specific needs and desires of customers during the Thanksgiving season. This approach increases the likelihood of boosting your holiday sales, offering greater profits, and solidifying your presence in the market.
Mega Digital's 9 tips to boost sales on TikTok Dropshipping
Early Bird Gets the Worm
Just like with every other event, planning and preparation for Thanksgiving should start well in advance. Begin your preparations several months ahead of Thanksgiving to ensure a seamless and highly successful campaign. This early start allows you to develop a detailed marketing strategy, secure your inventory, refine your advertising approach, and have contingency plans in place for any unforeseen challenges.
Research and Essence Trends
Identify the types of products that are likely to be in high demand during the holiday season. Discover what captures the festive spirit of Thanksgiving, whether it's traditional or unique decor items, apparel, or other products.
>>> Learn more: Top 30+ winning TikTok dropshipping products in 2023
Source Products and Suppliers
Make sure you have reliable suppliers lined up for the products you plan to offer. Ensure they can meet your anticipated demand while maintaining product quality and efficient shipping times. Building a strong relationship with suppliers is essential for a successful Thanksgiving season.
Create Compelling Marketing Materials
Ensure you have professional product photos, engaging social media content, and captivating ad copy ready. These materials will be your tools to entice potential customers and stand out in the competitive holiday market.
Launch Early Marketing Teaser
Use teaser posts and hints to generate anticipation among your audience. Building excitement before the Thanksgiving season can result in stronger customer engagement during the holiday period.
Dive into TikTok Marketing
When November rolls in, it's time to kick off your full-fledged TikTok marketing campaigns. Showcase the unique aspects of your Thanksgiving products through engaging TikTok campaigns. Highlight their design, quality, affordability, and the unique value they bring to the holiday season.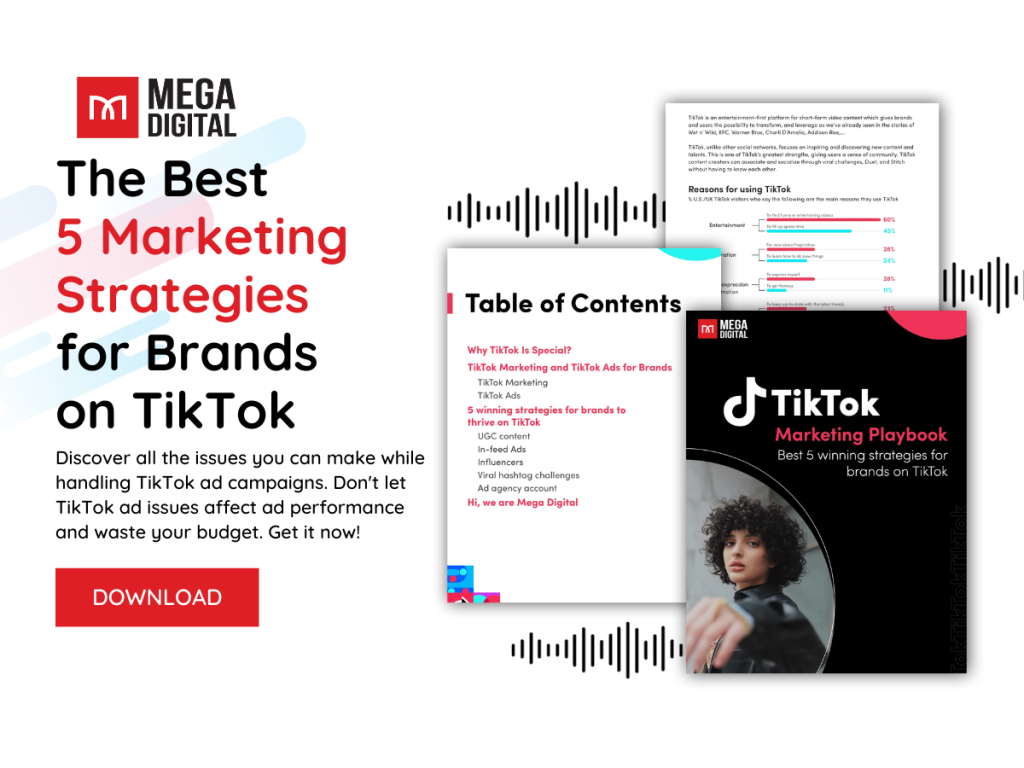 Monitor and Optimize
In the middle of Thanksgiving week, closely monitor the performance of your campaigns. Utilize analytics tools to measure the impact of your marketing efforts. If certain products or ads are performing exceptionally well, consider increasing your budget for those specific areas.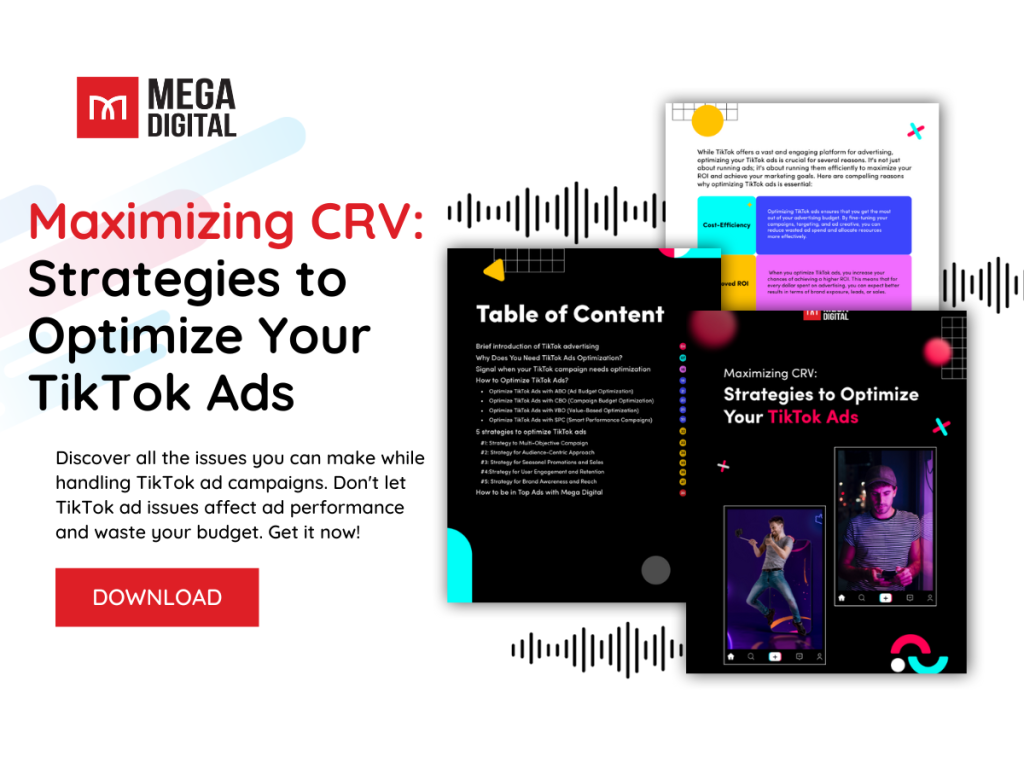 Make Use of Thanksgiving Themes
Give your dropshipping website a festive touch with a Thanksgiving theme. A welcoming homepage featuring holiday graphics, warm greetings, and Thanksgiving-themed visuals can attract more visitors and boost purchases.
Offer Exclusive Thanksgiving Deals
To maximize sales, create exclusive Thanksgiving dropshipping products or bundles. Design catchy headlines and user-friendly landing pages to generate interest and enhance the chances of selling multiple items. Make your deals stand out with the spirit of Thanksgiving.
With these tips, you'll be well-prepared to leverage TikTok to boost your sales this Thanksgiving season. Mega Digital is here to help you navigate the challenges and opportunities of this holiday shopping period. Let's make this Thanksgiving a time to remember for your business!
Final word
These 13 Thanksgiving dropshipping products offer a fantastic sales opportunity. As Thanksgiving eCommerce sales continue to grow each year, it's crucial to tap into this market. Make Thanksgiving more than just a feast—make it a time to thrive in eCommerce. With the right Thanksgiving dropshipping products and SEO strategy, your business can flourish during the holiday season. Don't miss out on the potential this Thanksgiving!
Before you jump into the holiday frenzy, take a look at our free ebook, "TikTok Holiday 2023: Boosting Engagement and Sales this Festive Season." In it, you'll find a comprehensive guide covering various aspects:
Understanding the holiday landscape on TikTok.
Creating captivating content.
Utilizing advertising features.
Measuring important metrics.
Optimizing for conversions.
Running successful ad campaigns.
Exploring TikTok SEO.
Using creative tools for inspiration.
Making the most of TikTok Livestream.
Learning from success stories.
Excited to uncover the secrets to TikTok success for the 2023 holiday season? Dive in with Mega Digital!