For Google Advertiser's preference, all Smart Shopping Campaigns (SSC) will automatically upgrade to Performance Max Campaigns between July 2022 and September 2022; meanwhile, the transition time is between August 2022 and September 2022 for Local Shopping Campaigns (LSC). This upgrade is not mandatory until July 2022 and this blog will help you better understand why should you care and what should you do with this change.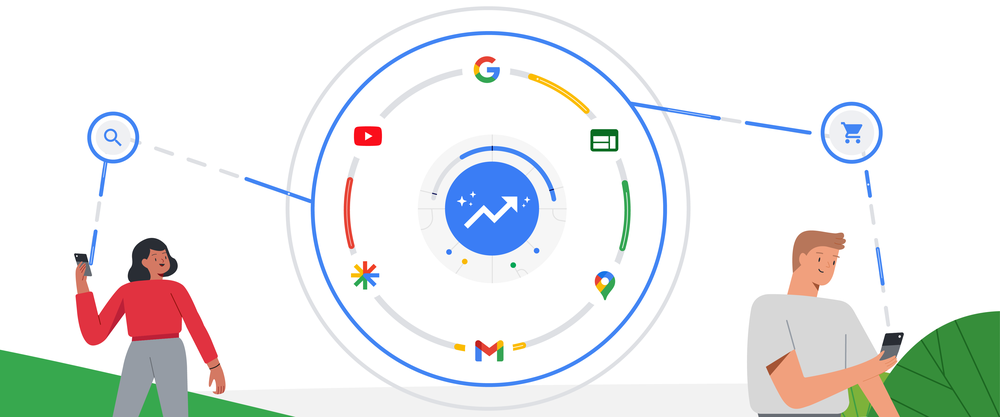 Early practice is the best preparation for Performance Max. In one of our internal meetings, Ms. An Cao – Google Regional Product Consultant of SEA suggested that "Despite all of the proven numbers for Google Performance Max campaign effectiveness, early practices on historical data is still the best practice as well as the best advice for advertisers from today".
Google Performance Max should only be activated once your campaign has gathered enough historical data for understanding high-quality user signals; while this historical data is different for each account, Advertisers are recommended to prepare in advance with the following tactics:
Better Track Your Google Performance Max Campaigns
Among various options to track conversions, Ms. An Cao recommended the direct conversion tracking approach via Google Ad Conversion Tracking ID considering its ability to record and process user signals faster than any other tracking method.
Most importantly, only the Google Ads Conversion Tracking method is available for Enhanced Conversion Tracking – an enhanced conversion tracking model with increased conversion observability, better modeling, and overall conversion reporting, improved bidding, and attribution with the improved performance overall. For such reason, the direct conversion tracking approach via Google Ads Conversion Tracking ID is recommended amid this great upgrade.
Optimize Your Product Page And Product Data Feed For Performance Max
Google cares, more than you think. That's why the "misrepresentation" suspension is one of the most common suspensions, often caused at the beginning phase of a new Google Merchant Center (GMC) account. The unmatched and missing information between the product page and the GMC product data feed is the main cause. Otherwise, please make sure the product title, description, and images accurately, detailedly, relevantly, and comprehensively illustrate the promoted item.
Save Your "Zombie Products" With "Custom_label_0" in "Supplemental Feed" or "Feed Rules" With Performance Max
Among your thousands of SKUs, there must be items that receive zero "clicks", not to mention their conversion rate (CR); these are called "Zombie Products". Save these SKUs by implementing the "Supplemental Feed" or "Feed Rules", specifically as follows:
Step 1: Identify "Zombie Products" by downloading the "Shopping – Item ID Report" filtered to "Clicks = 0" for a specified date range. Review this SKUs list carefully and removed the low priority or low focus category if it is necessary.
Step 2: Log note "zero-click" and/or "zombies" to one of the "Custom_label" fields in your Google Product Data Feed with "Supplemental Feed" and/or "Feed Rules" to tell Google the targeted product IDs of your next actions.
Step 3: Create a new campaign to save these "Zombie Products". Relaxing the ROAS target or using the Maximum Conversion Value goal to ramp up is recommended in this case.
Cooperate With Google To Better Target Your "True Customers" For Performance Max
Don't leave Google alone in this competition, they might lose without your help. Kindly refresh the customer match list for more updated data and analyze the "converter" profile signal for performance max to ramp up. How can we do it?
To set up an "Audience List" to better tell Google "what type of signal should you target based on my experience and instruction", please kindly visit the "Audience List" at "Audience Manager" in your Google Ads Account. The potential remarketing lists include: Loyal customers, Email subscribers, Highest Value Customers, Seasonal Purchasers, New Customers (First-time Purchasers), Sale Shoppers, Lapsed Buyers, Abandoned Customers, and Previous Website Visitors. The Audience Manager will be well-prepared for your upcoming campaigns with this rich prospect list.
Strengthen Your Presence In "Search" For Performance Max
Please note that Google Performance Max Campaigns integrates Shopping Ads together with Search Ads, as well as GDN, like an omnipresent approach on all surfaces not to miss a chance to convert. Google suggests Advertisers minimize and put more effort into each Search Campaign rather than expanding on to many campaigns with confused goals and objectives. Search Campaign is the best option for branding as well as widening your brand awareness across the internet, which helps gather richer user signals to your Audience Manager that help better optimize your Performance Max Google Ads and/or Shopping Campaigns later on.
Migrate To Google Analytics 4 ASAP Before Performance Max
Google has officially announced that the Universal Analytics properties will stop processing new hits from July 1, 2023. Since it takes some effort to migrate the historical data from Universal Analytics to Google Analytics 4, advertisers should better migrate to the new analytics platform today.
As a Google Partner, Mega Digital has the responsibility to equip clients with the skills and updates of this powerful advertising platform. Mega Digital is currently supporting onboarding Clients with detailed preparation to optimize with Google Ads Performance Max from today. If you are interested in our Google Partner Program for Dropshippers, please kindly reach out to us at [email protected] for urgent support.